F1: Leclerc nips Verstappen to top FP3 for Saudi Arabian GP
Charles Leclerc turned a lap of 1m29.735s in his Ferrari to just nip Max Verstappen by 0.033s in final practice for the Saudi Arabian GP in Jeddah.
Leclerc has led all three practice sessions by a small margin over Verstappen.  The two teams appear very evenly matched.
Verstappen's Red Bull teammate Sergio Perez was a close 3rd, 0.098s behind Leclerc.
Carlos Sainz in the 2nd Ferrari was 0.274s behind, while Valtteri Bottas rounded out the top-5 for Alfa Romeo.  Another sensational result for the Finn.  One thing is clear, all the Ferrari-powered cars are performing well this year.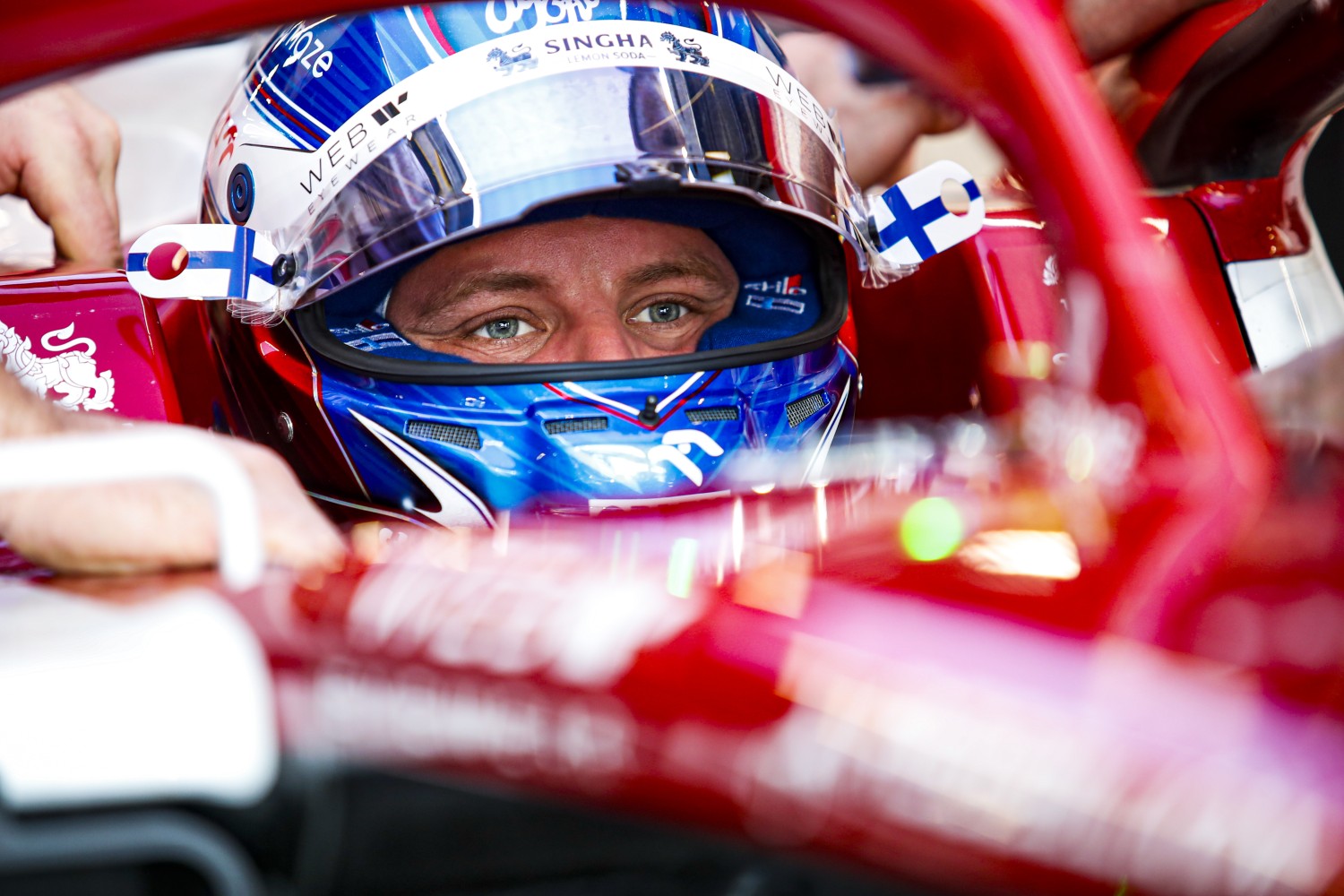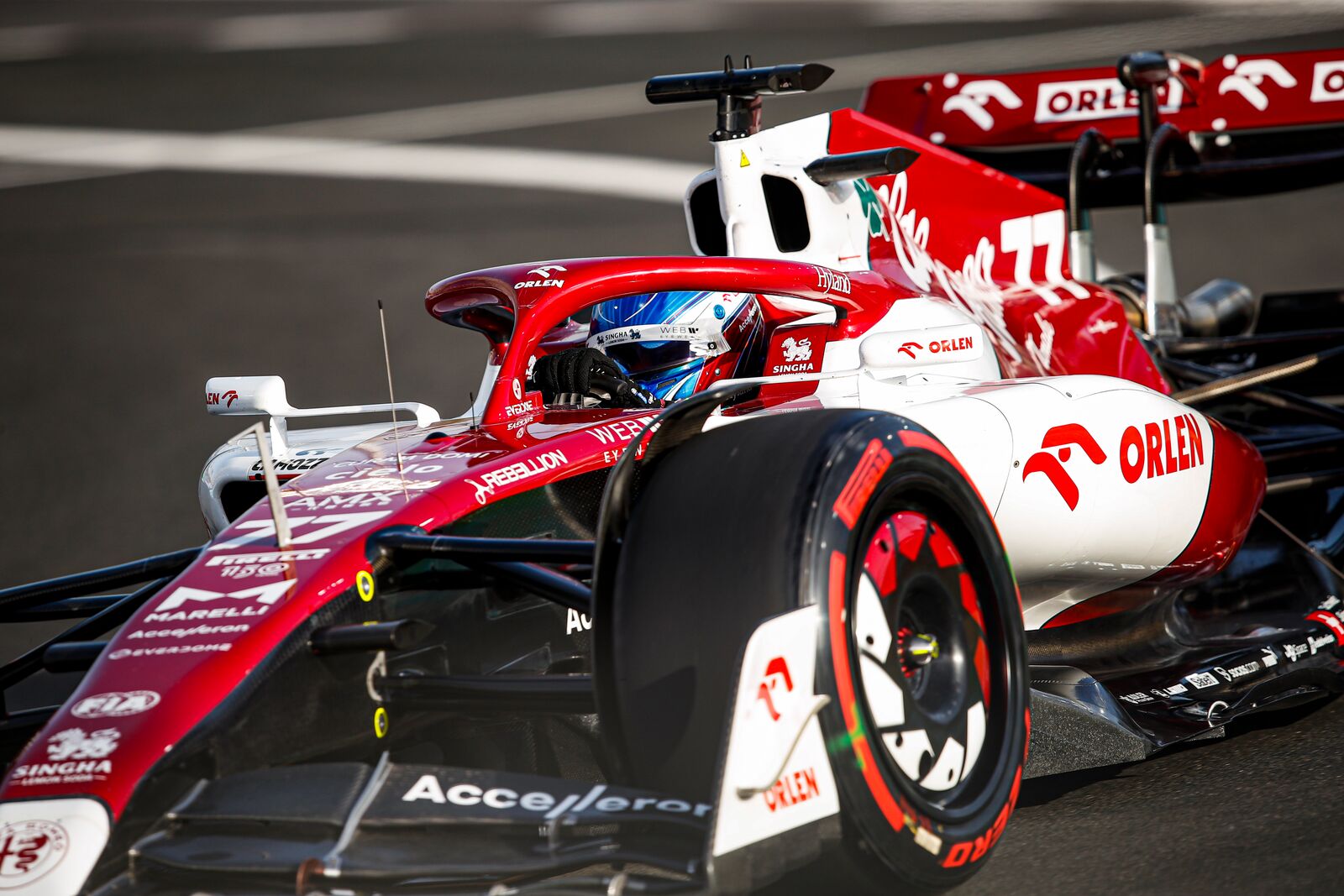 Then came Alpine in the form of Esteban Ocon, ahead of Pierre Gasly and Kevin Magnussen in the Haas 8th.
So, advantage Ferrari? Possibly. Probably. Maybe. You'll have to come back for qualifying for the answer to that one!
Qualifying gets under way in just under two hours' time – once the sun has set, the track cooled and the lights come on. Jeddah looks incredible in the night air, multicolored lights livening up the backdrop as sparks fly from the back of these F1 cars.
But who will be on pole? It looks like a straight fight between Leclerc and Verstappen as it stands.
Practice 3 Results
| | | | | | | |
| --- | --- | --- | --- | --- | --- | --- |
| POS | NO | DRIVER | CAR | TIME | GAP | LAPS |
| 1 | 16 | Charles Leclerc | Ferrari | 1:29.735 | +0.000s | 22 |
| 2 | 1 | Max Verstappen | Red Bull Racing RBPT | 1:29.768 | +0.033s | 11 |
| 3 | 11 | Sergio Perez | Red Bull Racing RBPT | 1:29.833 | +0.098s | 15 |
| 4 | 55 | Carlos Sainz Jr. | Ferrari | 1:30.009 | +0.274s | 21 |
| 5 | 77 | Valtteri Bottas | Alfa Romeo Ferrari | 1:30.030 | +0.295s | 21 |
| 6 | 31 | Esteban Ocon | Alpine Renault | 1:30.139 | +0.404s | 15 |
| 7 | 10 | Pierre Gasly | AlphaTauri RBPT | 1:30.148 | +0.413s | 11 |
| 8 | 20 | Kevin Magnussen | Haas Ferrari | 1:30.262 | +0.527s | 17 |
| 9 | 14 | Fernando Alonso | Alpine Renault | 1:30.296 | +0.561s | 16 |
| 10 | 22 | Yuki Tsunoda | AlphaTauri RBPT | 1:30.415 | +0.680s | 18 |
| 11 | 44 | Lewis Hamilton | Mercedes | 1:30.707 | +0.972s | 17 |
| 12 | 47 | Mick Schumacher | Haas Ferrari | 1:30.765 | +1.030s | 16 |
| 13 | 24 | Zhou Guanyu | Alfa Romeo Ferrari | 1:30.946 | +1.211s | 19 |
| 14 | 63 | George Russell | Mercedes | 1:30.983 | +1.248s | 14 |
| 15 | 18 | Lance Stroll | Aston Martin Aramco Mercedes | 1:31.067 | +1.332s | 17 |
| 16 | 3 | Daniel Ricciardo | McLaren Mercedes | 1:31.186 | +1.451s | 15 |
| 17 | 23 | Alexander Albon | Williams Mercedes | 1:31.374 | +1.639s | 15 |
| 18 | 27 | Nico Hulkenberg | Aston Martin Aramco Mercedes | 1:31.424 | +1.689s | 17 |
| 19 | 4 | Lando Norris | McLaren Mercedes | 1:31.529 | +1.794s | 16 |
| 20 | 6 | Nicholas Latifi | Williams Mercedes | 1:31.992 | +2.257s | 13 |