IMSA: Derani and Westbrook talk Long Beach
In advance of the IMSA WeatherTech SportsCar Championship race April 9 on the 1.968-mile, 11-turn street circuit in Long Beach, California, Pipo Derani (No.31 Whelen Engineering Cadillac DPi-V.R) — who co-drove to the 2021 victory to lead a Cadillac sweep of the podium — and Richard Westbrook (No. 5 Mustang Sampling Cadillac DPi-V.R), co-driver of the DPi championship points-leading team, met with the media Tuesday.
PIPO DERANI (No. 31 Whelen Engineering Cadillac DPi-V.R):
FOND MEMORIES OF LONG BEACH LAST YEAR. HOW ARE YOU GOING TO REPEAT WITH YOUR NEW TEAMMATE TRISTAN NUNEZ?
"Long Beach last year was definitely a key moment in our championship. It was a fantastic race because the year before we almost won the race; in the end we wound up losing the wheel after leading the race up to the last pit stop. To capitalize last year and make sure we win that one when it slipped away the year before was great. Long Beach is a great track to drive. The event is a fantastic together with INDYCAR to have a lot of fans around. A street track is always challenging to be so close to the walls. It's going to be again a very challenging and a very tight field and difficult race to win as usual in IMSA. Our Cadillac DPi runs really well at that track. Looking forward to it with a new teammate Tristan (Nunez). He's driven there before and hopefully he'll hit the ground running with the Cadillac. After two races under his belt, he's getting more used to the Cadillac DPi. I'm looking forward to heading west and having our two races there at Long Beach and then later at Monterrey."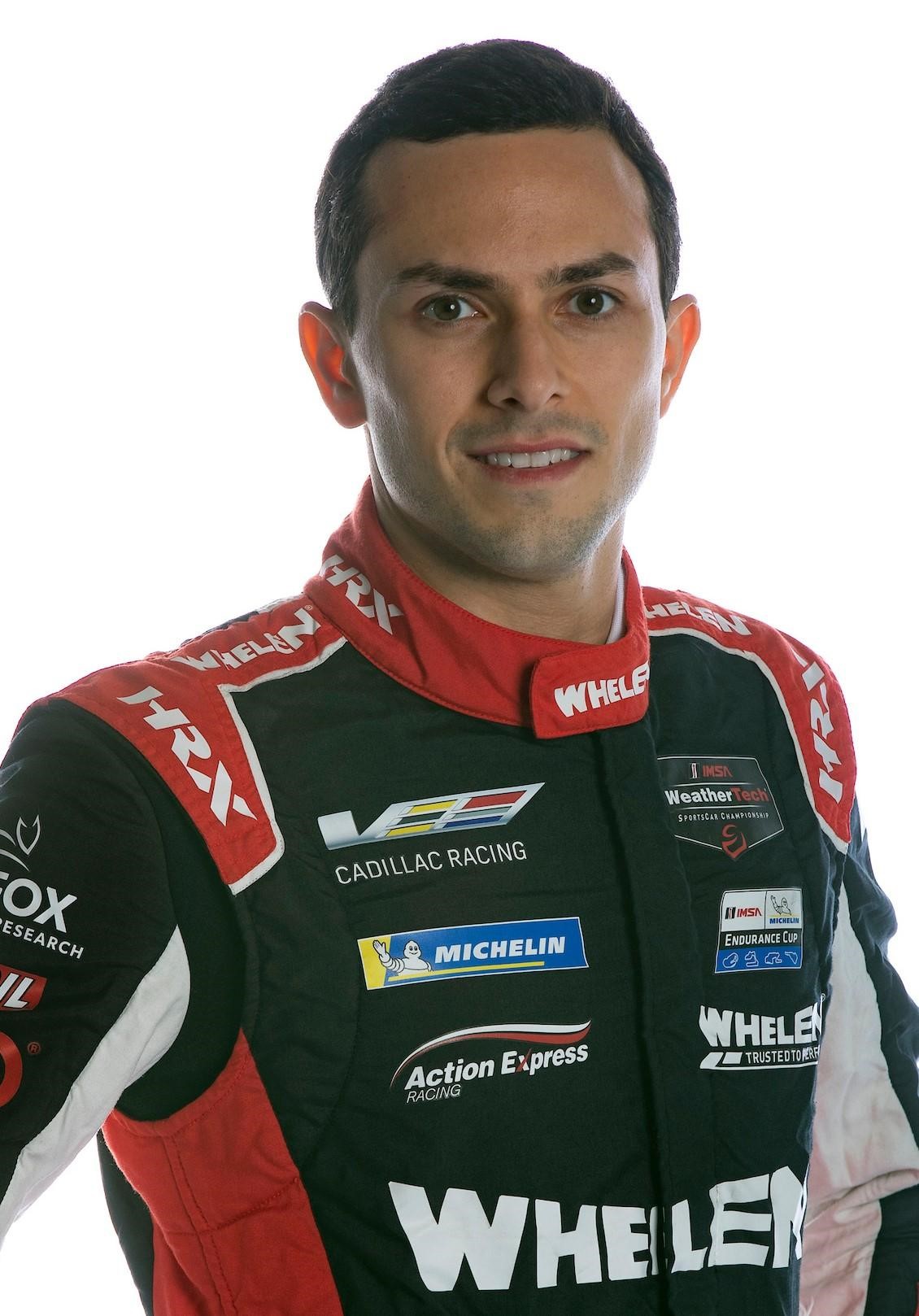 YOU CAME BACK LAST YEAR TO WIN THE CHAMPIONSHIP AFTER A ROUGH START. DO YOU HAVE A PHILOSOPHY ABOUT IT OR ARE YOU EVEN THINKING ABOUT IT?
"I think last year was a little bit chaotic in the beginning for us. I'd like to think this year has started much smoother than last year. Last year, we had a gearbox problem at Daytona, a horrible Sebring and we made our lives very difficult toward the end of the season to win the championship the way we did. I think we won the championship by 11 points, so it was really tight and difficult to overcome the difficult beginning. This year, not ideal to finish fourth at Daytona, but getting our first podium at Sebring I think we are much closer to the championship leaders than we were last year. Of course, we would like to be further up. There's no philosophy in starting slow and trying to finish strong. I think a championship is built not only on the second half of the season but trying to make sure you get the points early on as well. The championship is so strong; we had a really strong race at Daytona this year and came up short at the end when it counted. We didn't quite have the pace in the last 30 minutes and there were three cars that were stronger than us that finished ahead of us. In a championship, we try to maximize points when we can. If we can't win, then take second or third or even fourth. I think we're within 30 or 40 points from the lead so better than last year. Hopefully, it's a good beginning to be stronger toward the rest of the championship."
WHAT ARE THE CHALLENGES TO HAVING THREE DIFFERENT SETUPS FOR THE FIRST THREE RACES?
"It shows the diversity of the championship. You go from Daytona – very big track – to Sebring – very bumpy track – and then to a street track in California. I think it brings something to the championship and for the teams to adapt quickly to these changes. They are great tracks to drive; each have their own peculiarity. Daytona being the beginning of the season and so many long straights and then going to Sebring, a track that was so strong for Cadillac. You have a brand like Acura that dominated at Daytona and then Cadillac dominating at Sebring. And now going into Long Beach – a track that has been quite even between the two manufacturers over the last few years. We got pole position last year and won the race. It's great to have such a great combination of tracks where you have to keep yourself and your team on your toes and do the best job possible to stay ahead."
WHAT IS THE IMPORTANCE OF QUALIFYING ON A STREET CIRCUIT WITH A SHORT RACE?
"It's a track that is hard to pass. Also, you can get a little bit lucky because you see others making mistakes, hitting the walls and eventually you can be a little bit lucky with a yellow, but you don't want to count on that at all. In an hour, 40-minute race, I think you need to maximize your chances and that starts with qualifying. That's the beauty of the sport; you have to put it together early and hope that the race stays green."
WHAT MAKES THE CADILLAC SUCH A GOOD CAR AT LONG BEACH?
"I think Cadillac has shown to be very good when the track is bumpy. Not last year, but the year before Acura qualified on pole with a Penske car and I think they had the pace to win just like we did. Last year, it seemed like we had some advantage over the Wayne Taylor car and the Shank car, but they seemed to have stepped up this year in terms of performance, so I'm expecting a close fight. But the Cadillac is a fantastic car over the bumps. We saw that at Sebring. It's a car that copes well with a bump track and normally street tracks tend to be a little bit more bumpy than a normal track. I think this is one of the strong points of our Cadillac DPi and hopefully we can use that to our advantage over the race weekend at Long Beach."
WHAT'S YOUR FAVORITE SECTION OF THE LONG BEACH TRACK AND WHAT ARE YOU LOOKING FORWARD TO GAINING FROM THAT SECTION?
"A fun part of Long Beach is the roundabout where it's quite tight, it's interesting how you have to go around the roundabout but at the same time try to clip a little bit of the curb. You have nice pictures there; sometimes it looks as if the car is on top of the grass."
IS THIS AN OPPORTUNITY TO GET MORE IN TUNE WITH YOUR NEW TEAMMATE?
"I think it's been a learning curve after three years with Felipe (Nasr) when you get to learn and understand each other so well. Having Tristan (Nunez) come on board this year has been refreshing. It's been two races where Tristan has allowed himself to adapt to the team. It's always good to have Daytona and Sebring as the first two races of the season because you have so much track time and you have time to find all those details you need for a good relationship with your teammate. It's not easy to just step into DPi with the car that just won the championship to perform at the highest level, but so far he's doing a fantastic job. I think we're heading into a different type of race of the championship that is much shorter and I'm sure he's going to do really well. We'll continue to develop this relationship and hopefully bring some wins to the team and bring another championship."
RICHARD WESTBROOK (No. 5 Mustang Sampling Cadillac DPi-V.R):
THE MUSTANG SAMPLING COLORS HAVE WON AT LONG BEACH, BUT YOU ARE LOOKING FOR YOUR FIRST WIN THERE. WHAT ARE YOU GOING TO DO TO BRING IT HOME FOR YOU AND TRISTAN VAUTIER?
"It's going to be incredibly tough, obviously. Going into the third round that starts off at Daytona, a completely different circuit, and then the polar opposite going to Sebring and then completely different yet again going to Long Beach. I feel like every time I'm going to a new track with this car – the track I know but it's the first time in this car – it's almost like I've never been there before because the car is so different than a GT and the last time I raced in prototype. It's a massive learning curve, but there's a lot you can take from Sebring to Long Beach setup-wise and we obviously had a good car there. I'm quietly confident and just really pleased to get the 36 hours of Florida out of the way because that was my target – to get through those two events and get some decent points on the board, learn as much as I can, try to fit into the team as best I can and get myself a platform for the short-race season. That's what we've done. To come out of those two rounds with leading the championship, I sort of have to pinch myself. Obviously, it's early days and lots of race to go, but we've given ourselves a good platform. I'm looking forward to Long Beach, but a completely different challenge."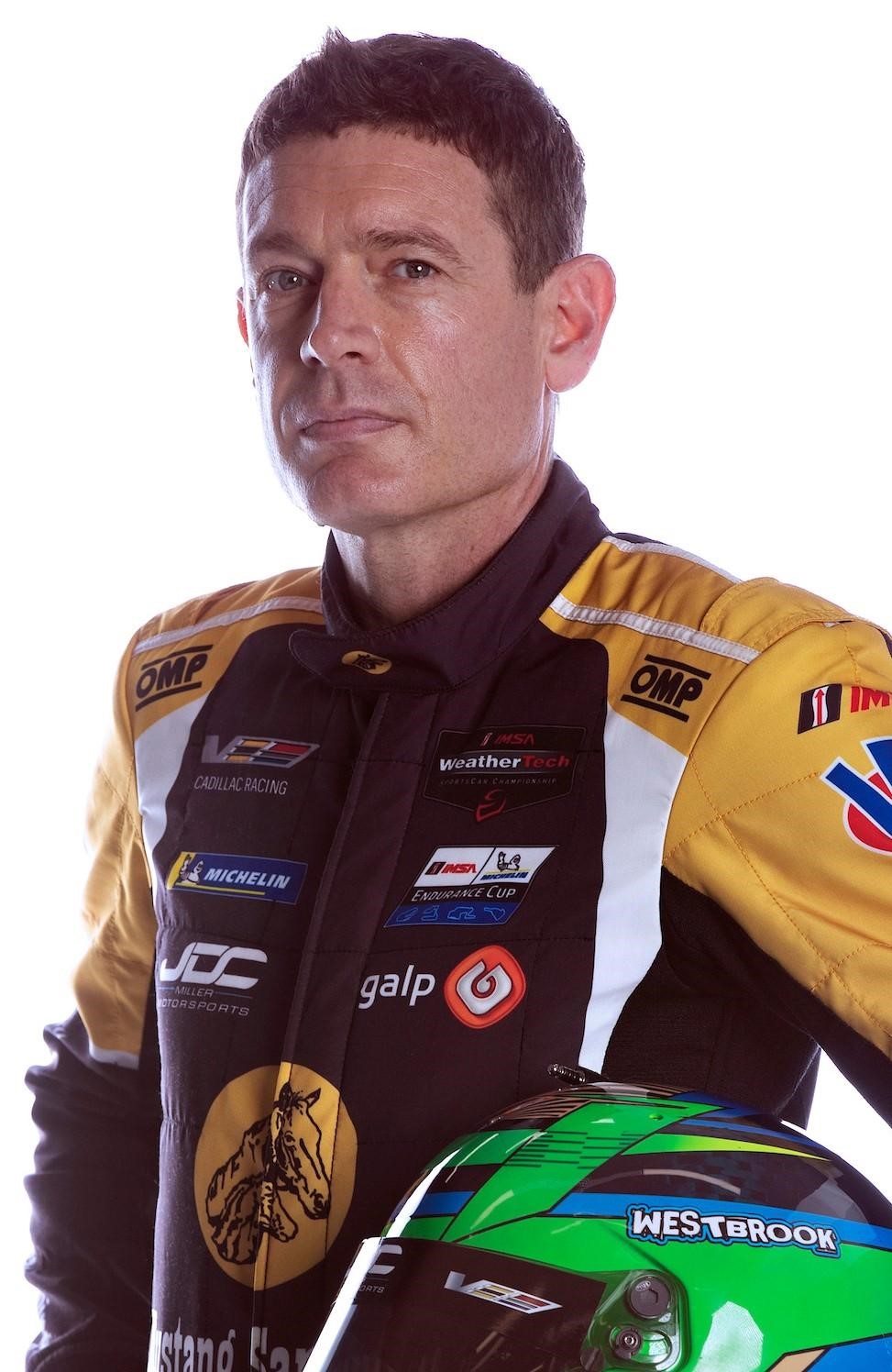 WHAT IS THE IMPORTANCE OF QUALIFYING ON A STREET CIRCUIT WITH A SHORT RACE?
"Street circuit qualifying is nuts. You have to sort of go to places that you don't really want to go to in practice. You have to step out for sure and take the car past its limit in some way. I prefer to be finishing that race."
WHAT'S YOUR FAVORITE SECTION OF THE LONG BEACH TRACK AND WHAT ARE YOU LOOKING FORWARD TO GAINING FROM THAT SECTION?
"I guess the last two corners because when you have sections of circuits where you can give up a little bit to have a good run through the last corners – where you can sacrifice a bit to gain something somewhere else. That whole last section where you've got the right and then the long left and then the final hairpin, you can go quicker in one but you're going to have to sacrifice in the next. It's sort of connecting the three and I like that sort of challenge in any circuit. We turn up for the first practice at 9 o'clock in the morning and it's kind of a meaningless session because you're just cleaning the circuit and the track just evolves, evolves and it's a completely different circuit come race day. I remember that race day is normally quicker (lap times) than qualifying because the track just continues to evolve. You have to be ready for that. You sort of have to adapt yourself. You can't go into each session with the mindset that 'I need to improve in that corner, maybe I'll try that.' The track next session is completely different, so you have to be open-minded in how you set out to work. I've never won at Long Beach, so it's about time I did."
IS THIS AN OPPORTUNITY TO GET MORE IN TUNE WITH YOUR NEW TEAMMATE?
"When you get a new teammate, the first few races you're sort of working out what does he like to eat, where are we going to have dinner tonight. It's getting used to all that stuff. The chemistry with Tristan (Vautier) and Loic (Duval) has been really strong. We're definitely working toward the same goal in terms of setup on the car; we like a similar setup. For me, it's only going to get stronger. I can't say enough about Tristan. I've been super pleased with how he performs, and his one-lap pace is incredible. Hopefully, he puts that to good use all year."