Automotive: 8 Ways to Customize Your Car
Customizing your car sets it apart from the rest and can make it feel like an extension of your personality. There are endless possibilities when customizing your car, but here are a few options:
1.    Customized lighting
One way to make your car unique is to add customized lighting. This can be anything from neon lights under the vehicle to headlights that change colors. You can also add LED lights to the interior of your car. Syncing light to music, controlling light with speed, and smartphone applications are some of the many ways to get creative with your car's lighting. Check out XK Glow for a wide range of car lighting that will take your ride to the next level.
2.    Paint job
New paint is one of the most popular and dramatic ways to customize your car. You can choose from a single color or a multi-color design. You can even have words or images painted on the vehicle.
3.    Decals and stickers
Decals and stickers are a great way to showcase your interests or hobbies. You can find stickers and decals for anything, from sports teams to movie characters. There are also a variety of decorative stickers that can add some flair to your car.
4.    Wheels and tires 
Wheels and tires are another popular way to customize your car. You can have your tires custom-made to match your car paint or decals.
5.    Interior modifications
Your car's interior is a great place to show off your personality. Add custom seats, floor mats, steering wheel covers, and more. You can also change the color of the interior with paint or fabric. If you want to make a statement, add a custom sound system. If the dashboard is looking a little boring, you can add some dash lights or even a custom wrap.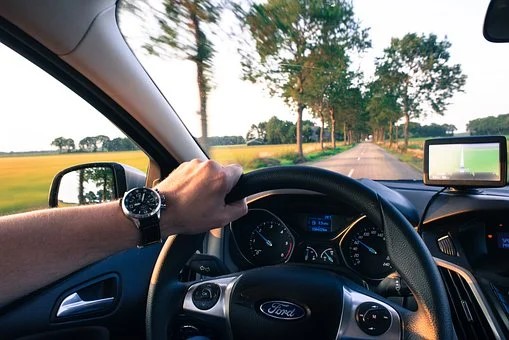 6.    Install a rear spoiler
Installing a rear spoiler not only helps to improve your car's look, but also enhances its performance. It helps to increase aerodynamic grips making it easy to control your car without any extra weight. It also helps to improve your car's braking ability by increasing its downward force at the back.
7.    Window tinting
A great way to customize your car and improve your privacy and security is to add window tinting. Window tinting comes in various shades, so you can choose the level of privacy you want. It can also block the sun's UV rays and keep your car cooler in the summer.
8.    Accessorize
There are a variety of accessories you can add to your car to customize it. Add a spoiler, customized license plate frames, a car alarm, or a remote start system. You can also add customization under the hood, from a cold air intake to a custom exhaust system. You can also add a supercharger or turbocharger to the car.
Endnote
Start small with simple things like new hubcaps or a different paint job. When confident enough, go all out and make significant changes like installing a new engine or adding a sunroof. Just make sure to choose modifications that you'll enjoy and improve the performance and look of your car.