F1: Top-10 Formula 1 Drivers of all-time
Formula 1 is a dangerous sport that requires a whole team of skilled and talented people to win. Mechanics, aero-designers, strategists, and more have to work quickly and precisely to get the team to glory. But the real stars of the sport are the drivers. They are the ones risking their lives, making physical reflex decisions, and are the face of the sport.
Here's one list of the 10 best Formula 1 drivers of all time!
1. Lewis Hamilton 103 wins, 103 Poles
Without a doubt, the best driver of all time is Lewis Hamilton. In total, he won 103 races including 7 World Championships. Bear in mind that Hamilton's first F1 race was in 2007 for the Australian Grand Prix and just one year later he became the 2008 World Champion.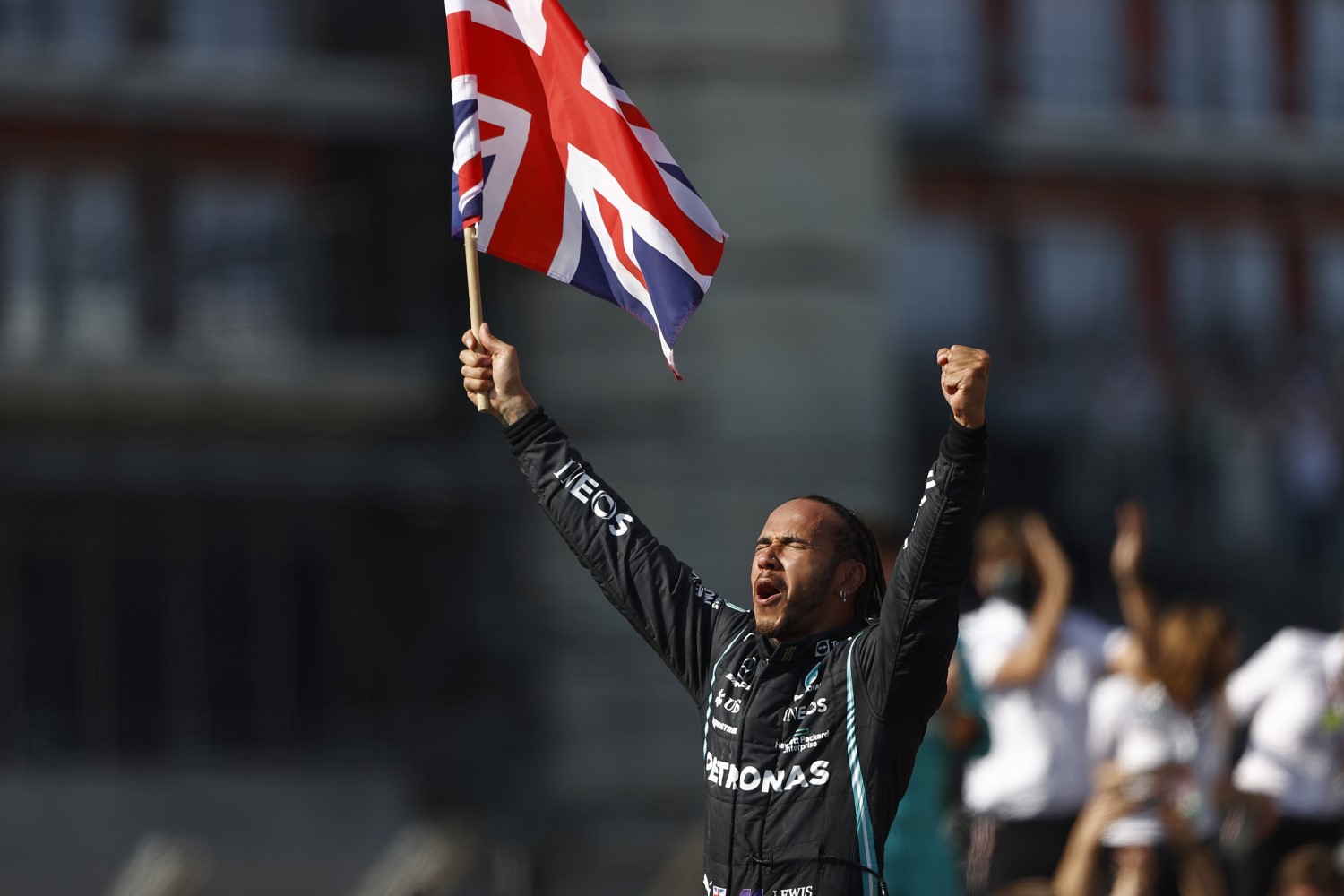 Hamilton has won a joint-record seven World Drivers' Championship titles (tied with Michael Schumacher), and holds the records for the most wins (103), pole positions (103), and podium finishes (183), among others.
Some will argue he had the best car (Mercedes) and the British media made him into something better than he really is, but when it comes to race craft and extracting the most speed out of the car, Hamilton is a genius.
2. Michael Schumacher 91 wins 68 poles
Before Hamilton came onto the scene, it was Michael Schumacher who dominated the races. He was the face of the sport, and an easy pick for sports betting. If Schumacher was racing, you knew he would win.
Schumacher held the records for the most wins (91), pole positions (68), and podium finishes (155)—which have since been broken by Hamilton—while he maintains the record for the most fastest laps (77).
That was until the 2007 World Championship when Hamilton, and an out of retirement Michael Schumacher were teammates at Mercedes. Hamilton was just one point away from earning the world title in his first season. It was clear that a new battle of the legends was about to commence and Schumacher decided to hang it up for good.
3. Sebastian Vettel 53 wins, 57 poles
So far, Hamilton has won 103 races, and Schumacher won 91. Vettel comes in third with a massive drop to 53 wins. If you didn't know that Hamilton has almost doubled his victories against Vettel, you might have thought this racer was leagues above everyone else.
At the wet 2008 Italian Grand Prix, Vettel became the youngest driver in history to win a Formula One Grand Prix, aged 21 years and 74 days. He led for the majority of the Grand Prix and crossed the finish line 12.5 seconds ahead of McLaren's Heikki Kovalainen. It would also be Toro Rosso's only win until Pierre Gasly won after the team was renamed to AlphaTauri. Earlier in the weekend, he had already become the youngest pole-sitter.
With Red Bull, Vettel won four consecutive titles from 2010 to 2013, the first of which made him the sport's youngest World Champion, setting the records for the most consecutive race wins (9) and race wins in a single season (13).
His career went downhill when he signed to drive for an uncompetitive Ferrari and now Aston Martin.
4. Alain Prost 51 wins, 33 poles
Prost has had a total of 51 wins in his career, and before the three drivers above showed up, he was the crown and jewel of Formula 1 racing. His first F1l race was in 1980 with the Argentinian Grand Prix, and since then, he has won 4 World Championships.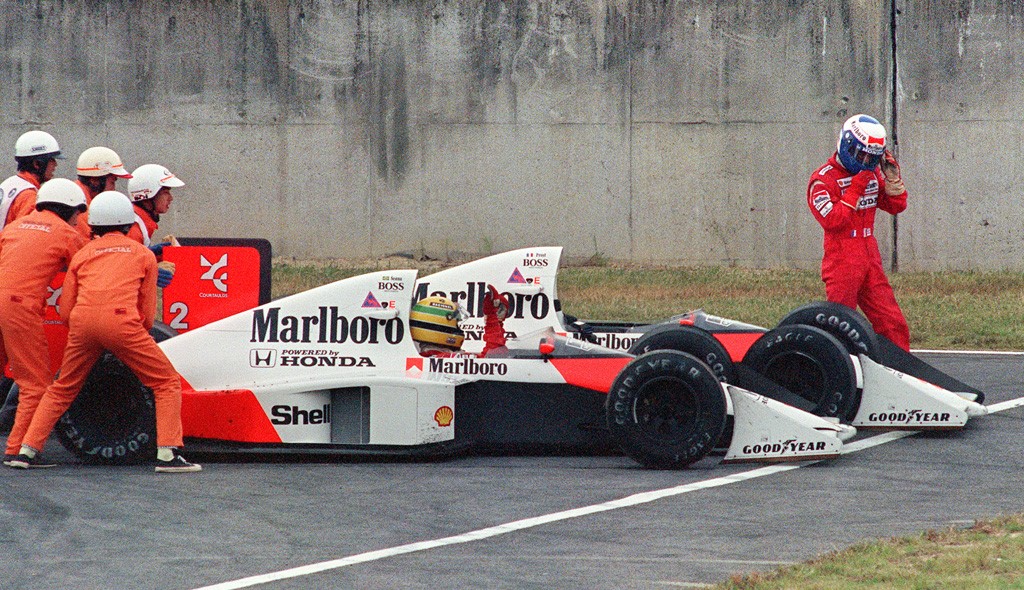 Prost often won his races through intellect as well as speed. He could predict where the best lines would be and knew out to psych out his opponents.
5. Ayrton Senna 41 wins, 65 poles
Senna's first Formula 1 race was the Brazilian Grand Prix. From the first time he stepped onto the circuit, Senna was an instant public figure. His raw charisma was enough to bring in a whole new wave of fans, and his talent was so good that it didn't take much for his team to change him from raw potential to what many consider the most talented of all drivers.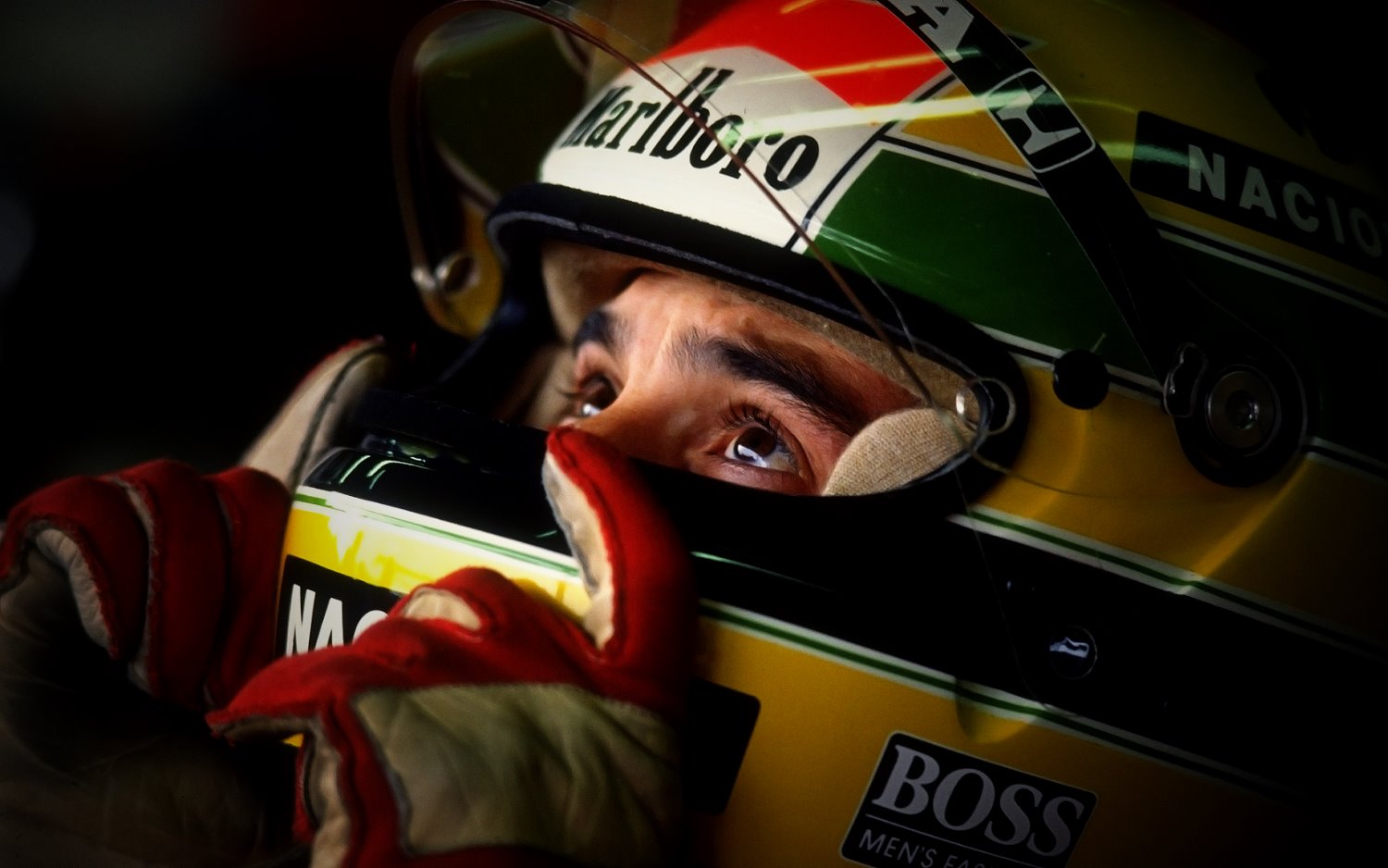 Unfortunately, Senna had a horrible accident 10 years into his career. In the San Marino Grand Prix of 1994, the crash was so intense that it took Senna's life. It was perhaps the blackest day in F1 history.
Had he not been killed, who knows how many wins he may have had.
6. Fernando Alonso 32 wins, 22 poles
Alonso's first race was in 2001, the Australian Grand Prix. He was on the up, gaining traction as he went until he won two World Championships. The first in 2005, and the second in 2006. If Hamilton hadn't burst onto the scene, Alonso could have been racking up more wins, but he never had the best car like Hamilton and Schumacher had.
7. Nigel Mansell 31 wins, 32 poles
Mansell's first race was in 1980 as he entered the 1980 Austrian Grand Prix. Although he only won 1 World Championship (in 1992), he has won 31 races total and was known as the drama queen of the circuit.
His whole career was littered with reliability problems, as he missed two key races due to chickenpox, and tried to retire 12 times.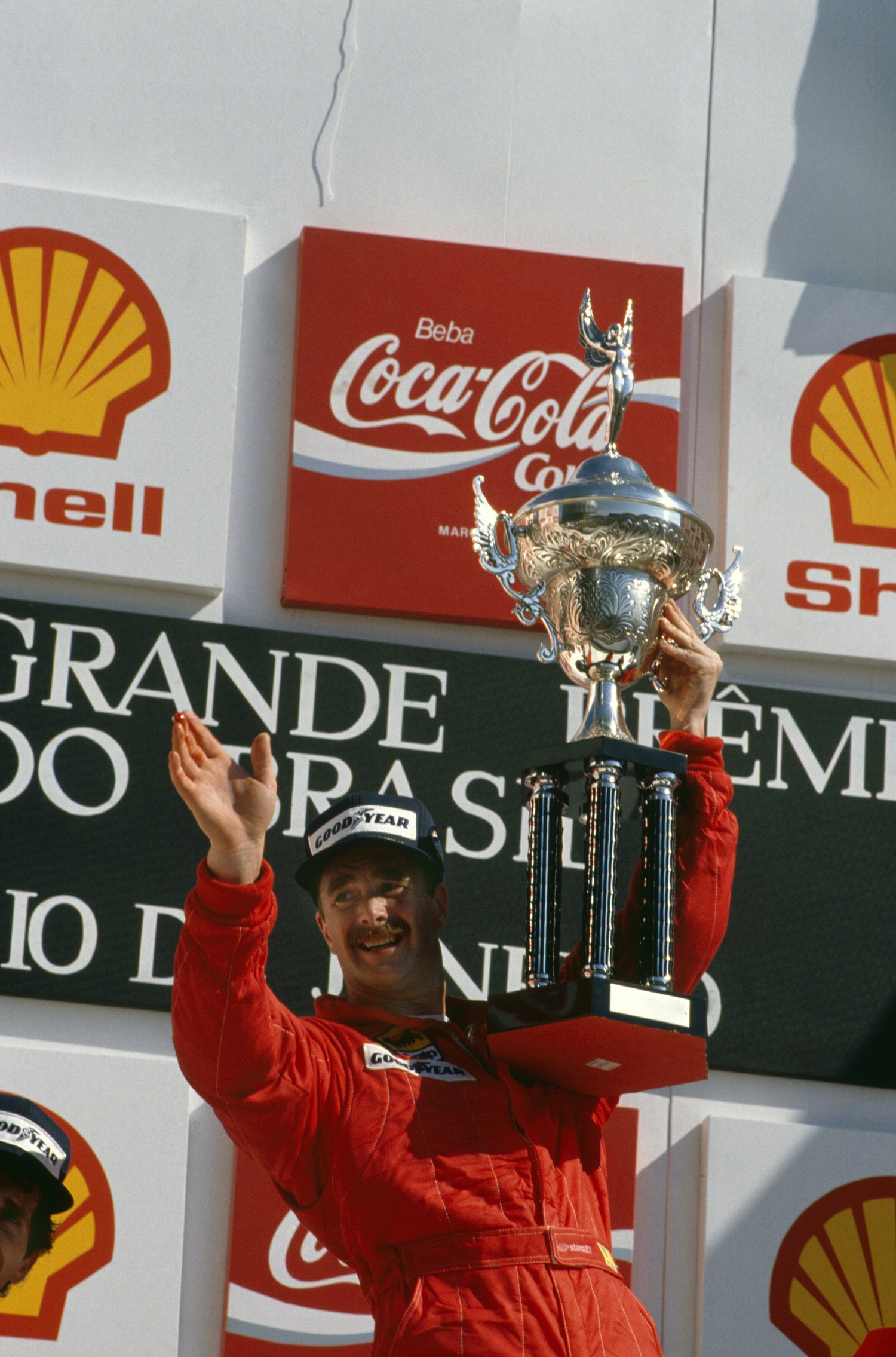 Mansell showed his versatility when he moved to the CART IndyCar Series in 1993 and won the title his first year, winning on ovals he had never raced on previously.
8. Jackie Stewart 27 wins, 17 poles
Stewart's first race in Formula 1 was in 1965! He first raced at the South African Grand Prix and during his long career, he won 3 World Championships and finished runner up twice in 9 seasons.
Outside of Formula One, he narrowly missed out on a win at his first attempt at the Indianapolis 500 in 1966, and competed in the Can-Am series in 1970 and 1971. Between 1997 and 1999, in partnership with his son, Paul, he was team principal of the Stewart Grand Prix Formula One racing team.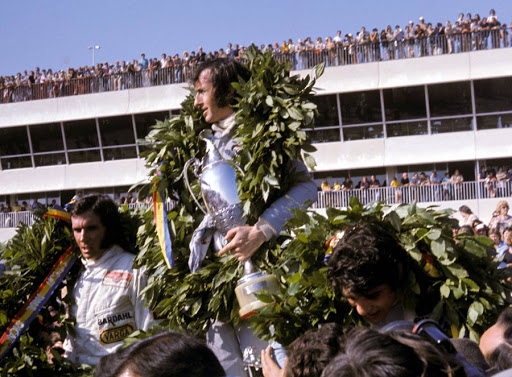 Unfortunately, this was the era of death in the Formula 1 races. Stewart constantly saw friends dying on the circuit, and so he pioneered a culture change that introduced helmets that covered the driver's face completely. He also demanded seatbelts, runoff areas, traveling medical units, and safety barriers.
9. Niki Lauda 25 wins, 24 poles
Lauda started his Formula 1 career as a "pay driver". This means that his money is what brought him into the circuit, not his talent. But it didn't take long for everyone to see the raw talent this rich boy had. He may have bought his way into the ring, but once he was there Lauda made his own name for himself.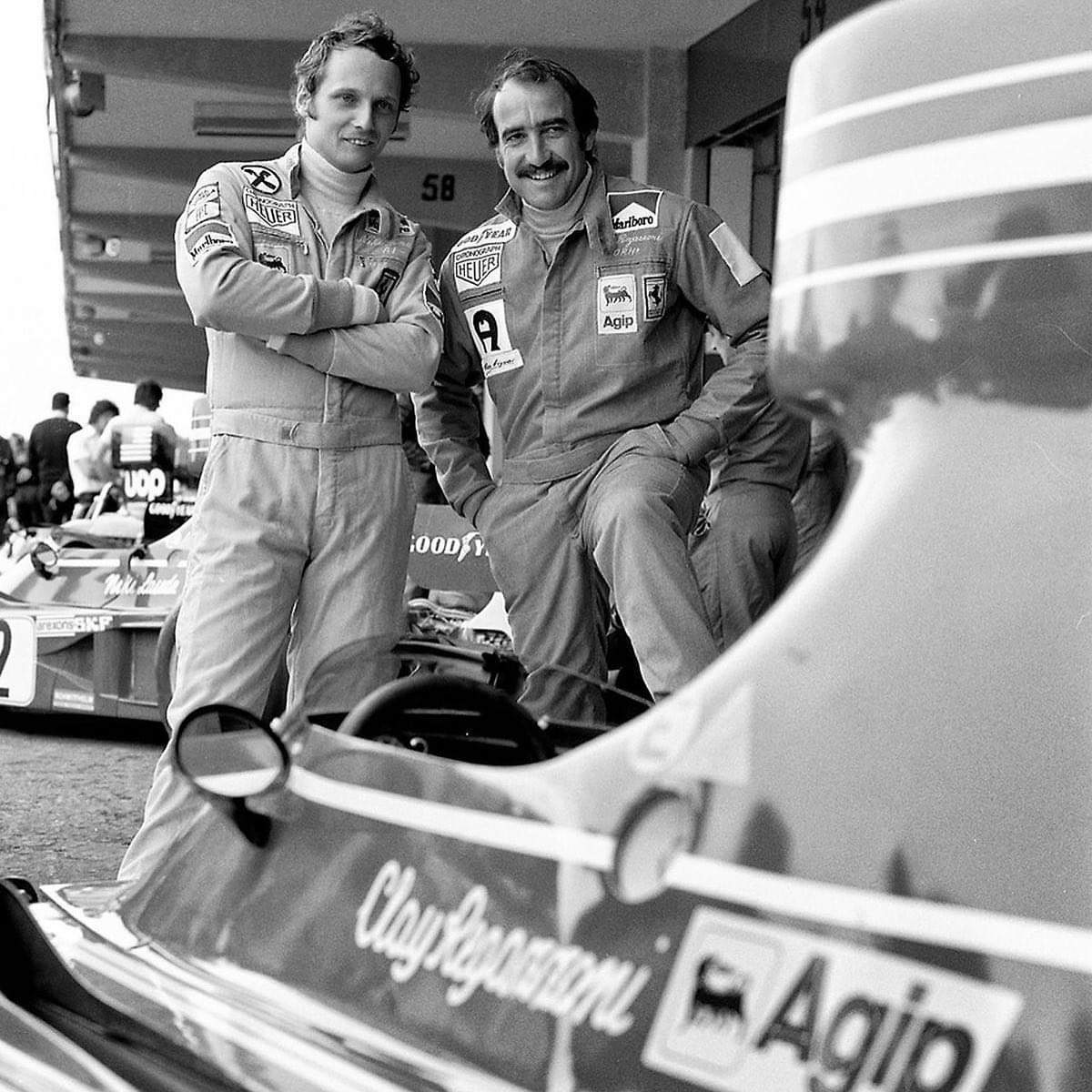 He was a three-time F1 World Drivers' Champion, winning in 1975, 1977 and 1984, and is the only driver in F1 history to have been champion for both Ferrari and McLaren, two of the sport's most successful constructors.
Having emerged as Formula One's star driver amid a 1975 title win and leading the 1976 championship battle, Lauda was seriously injured in a crash at the 1976 German Grand Prix at the Nürburgring during which his Ferrari 312T2 burst into flames, and he came close to death after inhaling hot toxic fumes and suffering severe burns. He survived and recovered sufficiently to race again just six weeks later at the Italian Grand Prix. Although he lost that year's title – by just one point – to James Hunt because he refused to race in a torrential downpour, he won his second championship the year after, during his final season at Ferrari.
10.  Jim Clark 25 wins, 33 poles
Clark was an unusual driver. He hated the paparazzi and only cared about winning the races. Unfortunately, Clark died in a 1968 F2 race in Hockenheim. But at that time, he held the record for the most race wins of all time – 25. And even now, his 34% winning record is something most racers can't beat.
Clark showed his versatility when he went to America and won the 1965 Indy 500 in a Colin Chapman Lotus.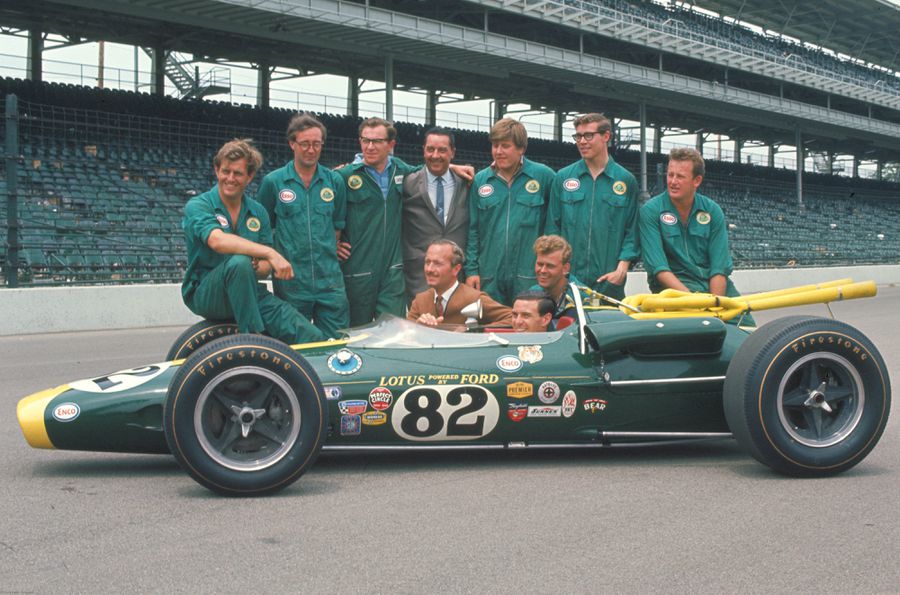 To bring it into perspective, Hamilton's winning record is 35%, Schumacher's is 29% and Vettel's is 19%.
Summary
Who do you think should be in the top-10 of all time?