F1: Australian GP Preview
Formula 1 first travelled to Australia in 1985 when Adelaide hosted the season finale but 11 years later the event moved Melbourne, the capital of Victoria, with the leafy roads of Albert Park converted into a temporary racing facility. Track activity at the popular event, located a short tram ride from downtown Melbourne, has not taken place since March 2019. 2020's event was cancelled as the pandemic worsened, while 2021's running was axed because of travel constraints. Now, after a prolonged wait of over 1,100 days, Formula 1 cars are finally due to return to Albert Park.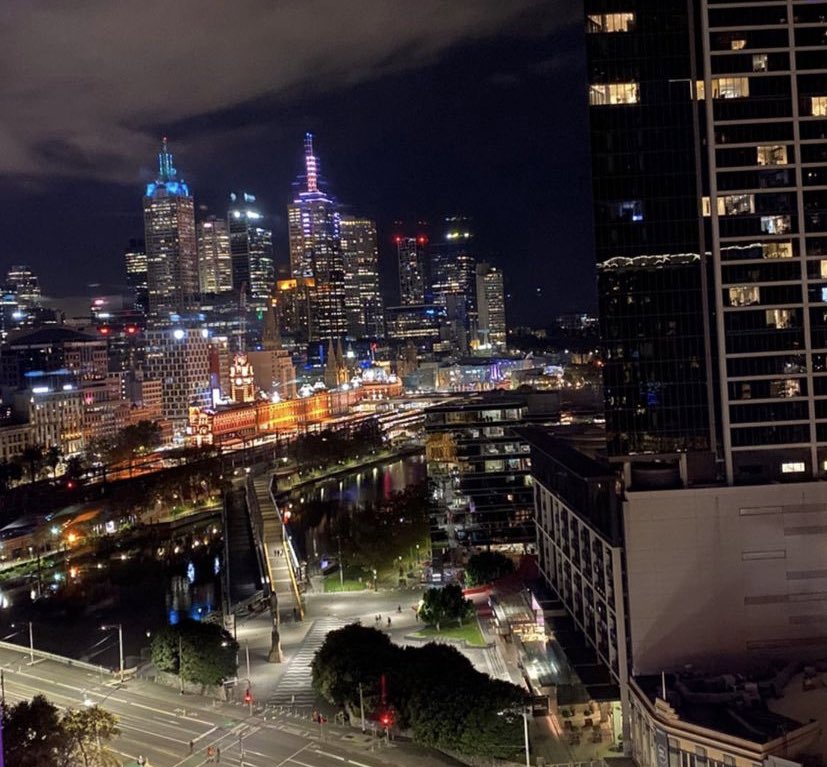 For the first time in 26 years significant alterations have been made to the parkland circuit in order to promote better racing and facilitate more overtaking. This includes the widening of several turns, reprofiling of certain corners, with the biggest change being the removal of the old turn 9/10 chicane, creating what is set to be a power-heavy section along Lakeside Drive. Organizers estimate a reduction in lap times by around five seconds compared to 2019 despite just 28 meters being shaved off the optimal racing line.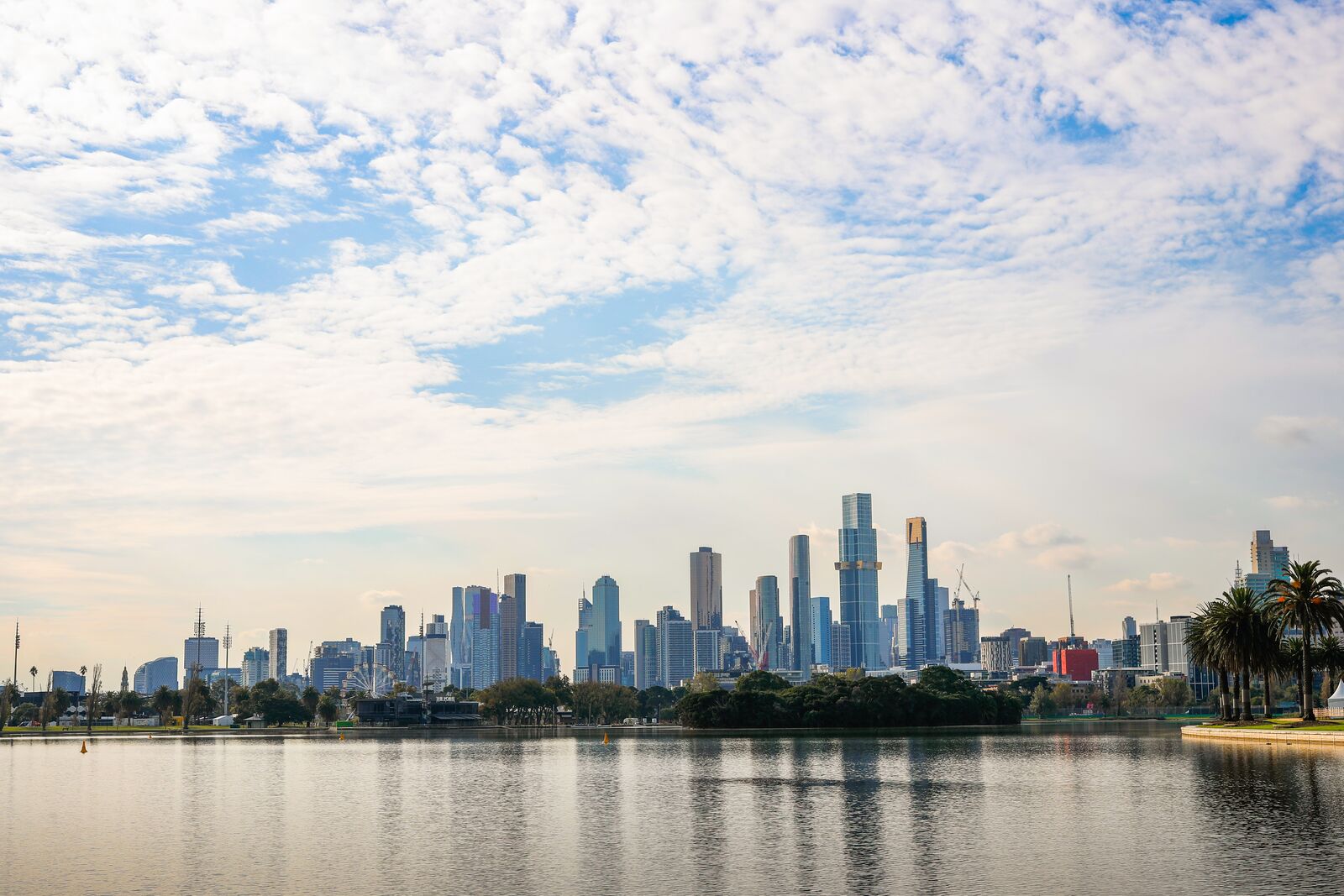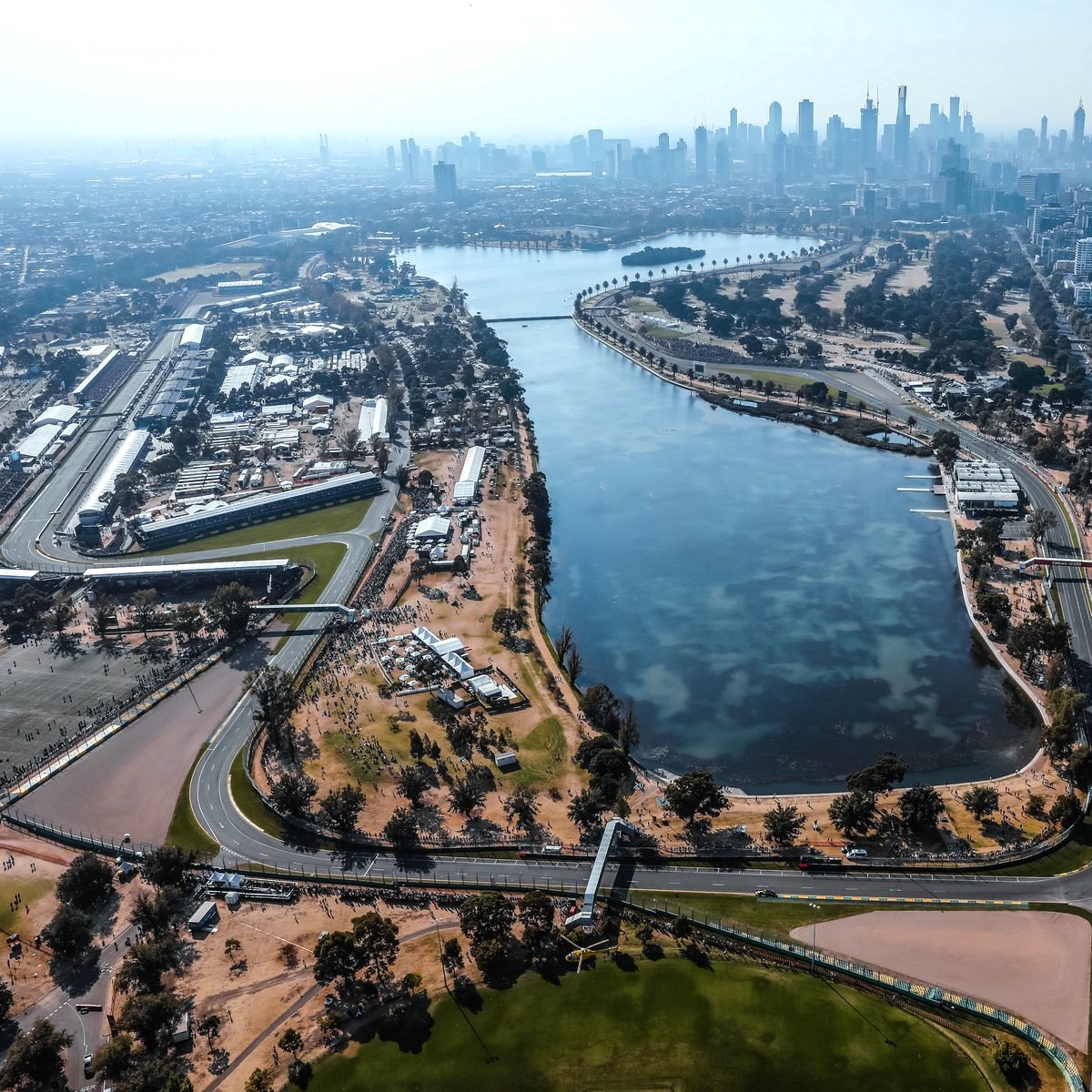 USA TV Times (Eastern)
| | | | |
| --- | --- | --- | --- |
| Thursday, April 7, 2022 | Location | TV Times | Network |
| F1 Australian GP Practice 1 | Melbourne | 10:55pm – 12:00am (Live) | ESPNews |
| Friday, April 8, 2022 | Location | TV Times | Network |
| F1 Australian GP Practice 2 | Melbourne | 1:55am – 3:00am (Live) | ESPN2 |
| F1 Australian GP Practice 3 | Melbourne | 10:55pm – 12:00am (Live) | ESPNews |
| Saturday, April 9, 2022 | Location | TV Times | Network |
| F1 Australian GP Qualifying | Melbourne | 1:55am – 3:00am (Live) | ESPN2 |
| Sunday, April 10, 2022 | Location | TV Times | Network |
| F1 Australian GP Race | Melbourne | 12:55am – 3:00am (Live) | ESPN |
| F1 Australian GP Race | Melbourne | 9:00am – 11:30am (Taped Replay) | ESPN2 |
| F1 Australian GP Race | Melbourne | 5:00pm – 7:30pm (Taped Replay) | ESPNews |
| F1 Australian GP Race | Melbourne | 10:00pm – 12:30am (Taped Replay) | ESPN2 |
Race Insight
Circuit changes: Major layout changes including the widening of five corners and a new flat-out section in place of the former Turns Nine and 10 chicane mean that drivers and teams will have to get to grips with a new-look Albert Park. Finding the limit and evaluating car and strategy implications during practice will be a crucial task.
Overtaking: With only 11 passes after lap one in the 2019 Australian Grand Prix, overtaking has traditionally been challenging at Albert Park. With four DRS zones – more than any other 2022 circuit – and seemingly closer racing because of Formula One's new regulations, however, passing is expected to improve.
Strategy: Due to low tire degradation, the Australian Grand Prix has historically been a one-stop race but projected higher speeds, improved overtaking, potential increased tire wear and a reduced pit-lane time loss due to higher speed limits could make a two-stop strategy more viable.
Dave Robson, Williams Head of Vehicle Performance: Racing again in Melbourne is a fantastic indication of a progressive return to pre-pandemic normality. Not being at Albert Park for two years has been a real shame, and we are so pleased to be back and sampling the new circuit layout. Traditionally, the street circuit nature of Melbourne has made for a fantastic technical and physical challenge for the drivers, but also led to difficulty in overtaking. The revisions to the layout and DRS zones should improve this, potentially making it one of the very best circuits on the Formula One calendar.
With the removal of the old Turn 9/Turn 10, there is one fewer chicane in the layout, but nonetheless, changes of direction at low and high speed still dominate the circuit. Braking stability, curb riding and car agility therefore remain critical to the car setup. The much faster section between Turn 8 and Turn 11 will alter the trade of downforce and drag, but with driver confidence also at a premium, taking off too much downforce could be detrimental, and we can expect to see all teams experimenting on Friday.
Adding to the complexity of the weekend is a courageous compound choice from Pirelli, with the C2 and C3 compounds being the Prime and Option as they were in Jeddah, but C5 being the Qualifying compound here in Melbourne. This may place significantly different demands on the car setup for qualifying and the race, but with no opportunity to change the setup on Saturday night, this compromise could be crucial.
Unlocking the Lap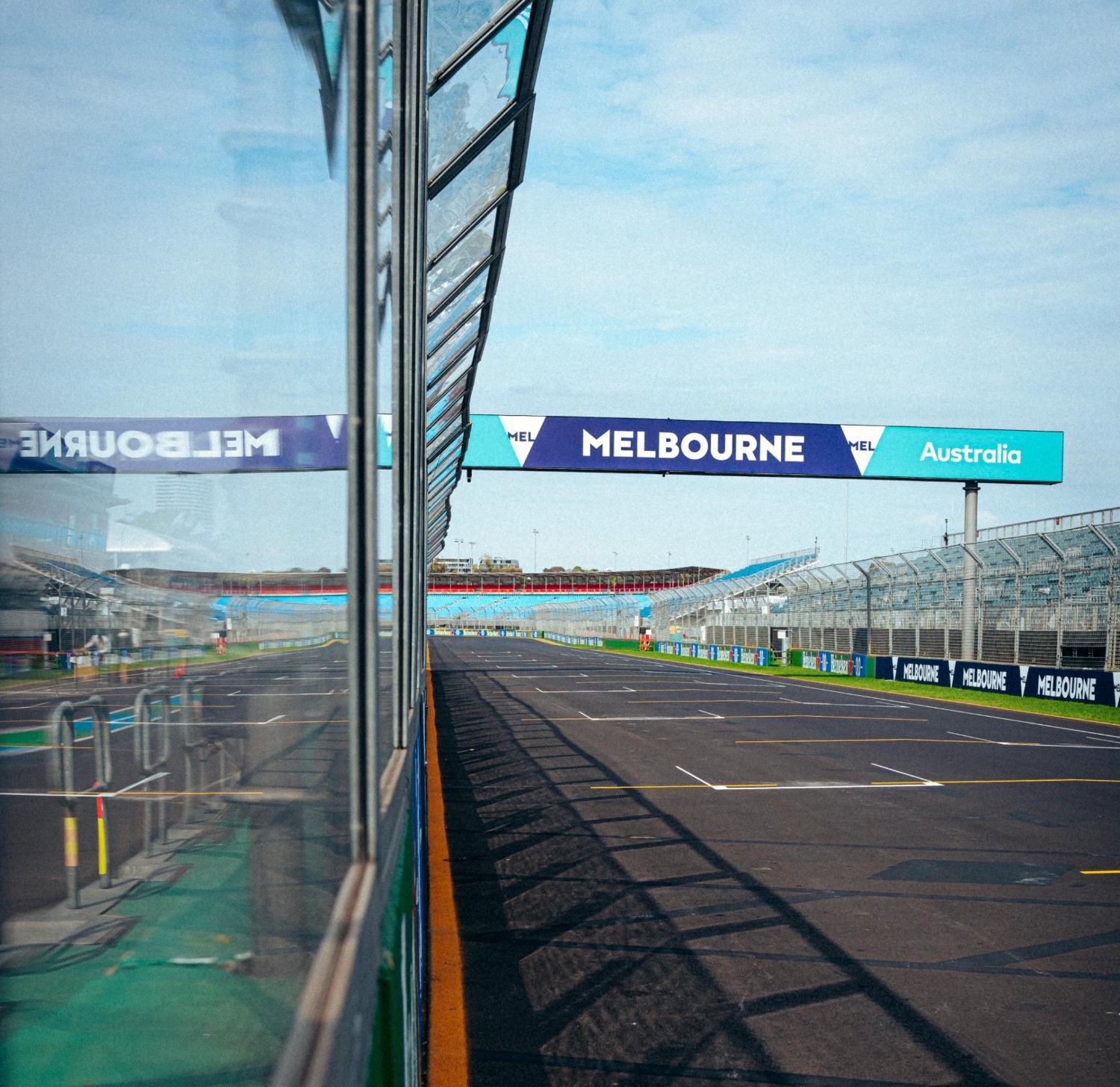 The traditional approach to a lap of the Albert Park Circuit goes out the window for 2022. Seven corners have been modified and two removed in a step that is expected to reduce qualifying lap times by as much as five seconds.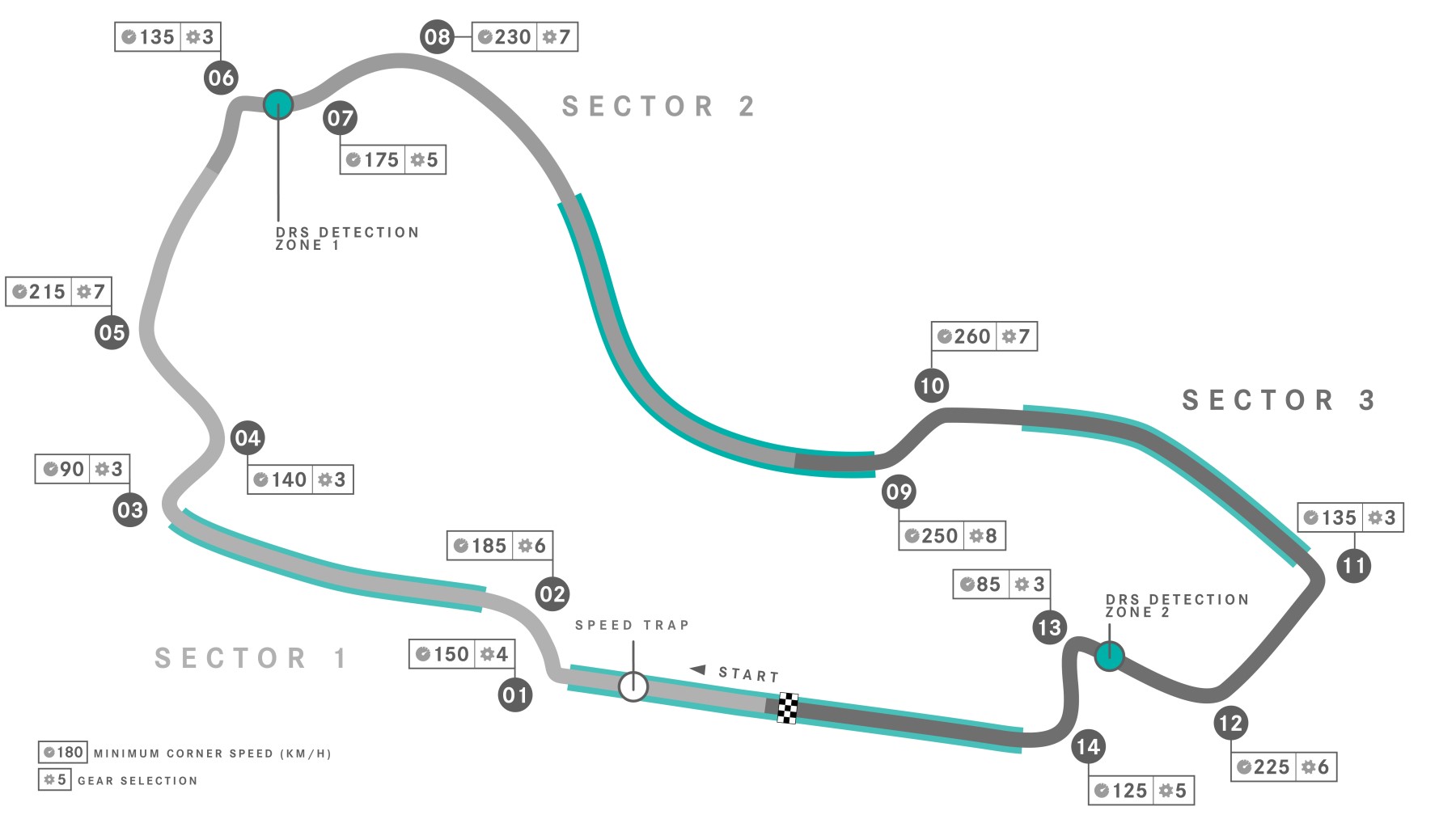 Looking over the new track map highlights two key areas to the lap, which will pack a punch and define a lap time: Turn Six and Turn 11.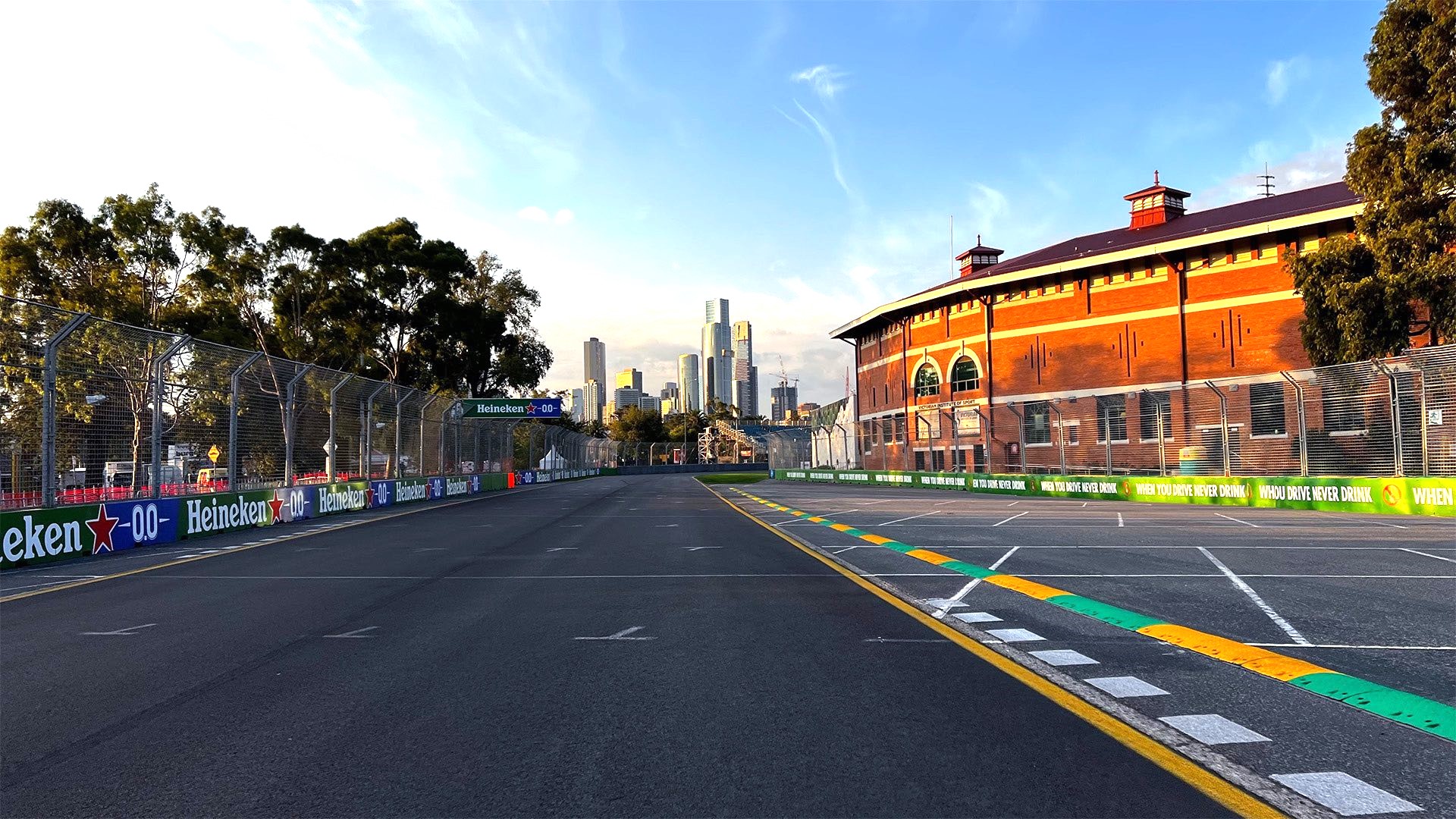 Changes to Turn Six may look minor – the track has been widened by 7.5m – but it's the knock-on that matters. Drivers will carry more speed, as much as 60km/h (37mph), and reach 150km/h (93mph), setting up a high-speed blast all the way down to Turn 11 through a gradual S-bend where drivers could pull more than 4.5 lateral G.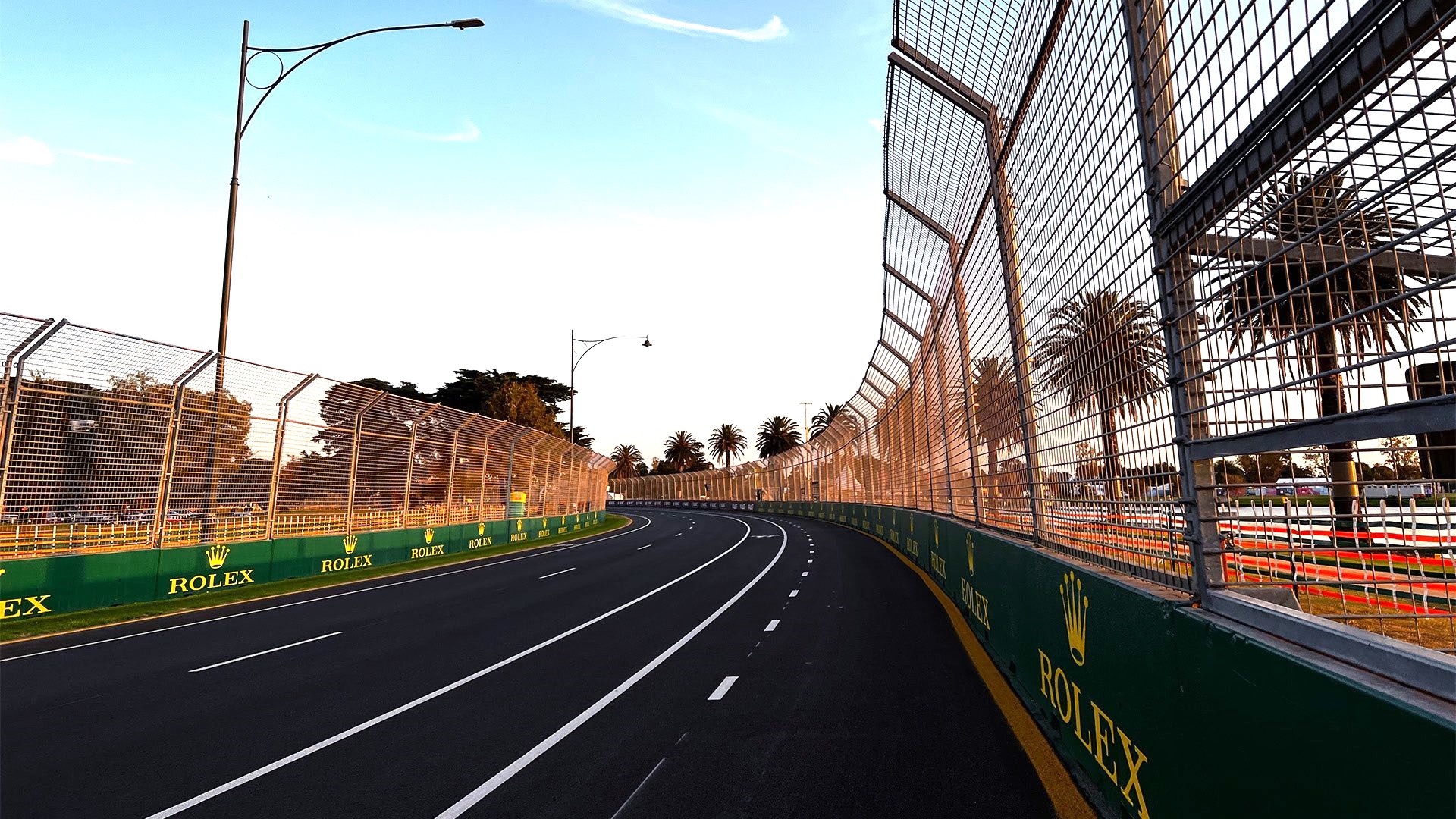 At that end of that high-speed complex is Turn 11, which is now expected to be a major overtaking opportunity as drivers will approach at 330km/h (205mph) before slamming on the brakes for a quickfire left-right.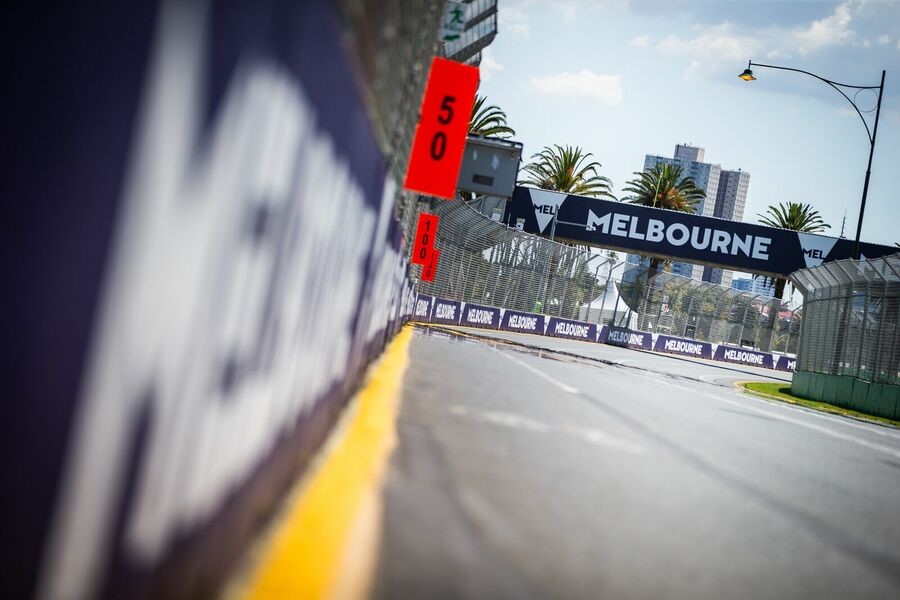 Fact File: Australian Grand Prix
The Albert Park track has gone through significant modifications since F1 was last there. The new layout is 24 meters shorter, which is expected to result in faster lap times.
To summarize the changes, turns 1, 3, 6, 11 and 13 have all been widened to open up the apex and provide more space for overtaking. The biggest modification is the removal of the previous Turn 9/10 chicane, which has been turned into a fast, flat-out flick that leads onto the high-speed left-right sequence.

The pit lane length in Australia is one of the shortest in F1, measuring just 281 meters, and it has typically been a very narrow pit lane. But for 2022, along with the other track changes, the pit lane has been widened to provide more space.
By the time Formula One cars hit the track on Friday, it'll have been 756 days since the sport was last in Australia – for the 2020 event that was cancelled before Friday practice – and 1,118 days since the last race at Albert Park in 2019.
There's an 11-hour time difference between Australia and the UK, making it particularly tricky for our placement students and engineers working in the Race Support Room (RSR) in Brackley and Track Support Office (TSO) in Brixworth. The support teams have access to a sleep schedule, to help shift over to a different time zone, but everyone approaches it differently.
From Thursday onwards, the support teams in the UK will not only watch all the sessions live, but they'll also join all the engineering meetings at the track remotely – making for some unique and unusual working patterns. For example, the race day shift will start at 2am and be wrapped up by mid-morning. And they will build up to the time zone in Melbourne over the course of the race week.
Video Feature: F1 2022 Race Weekend Changes, Explained
This week, we're looking at the changes to the race weekend for F1 2022, the impact they have on the team and drivers, and first impressions so far. The video features interviews with Andrew Shovlin (Mercedes Trackside Engineering Director) and Ron Meadows (Mercedes Sporting Director).
The Impact of the Race Weekend Changes for F1 2022
Alongside big technical changes for the 2022 Formula One season, a number of modifications have also been made to the race weekend format and the sporting regulations. What impact do these changes have on how the drivers and teams operate?
Compressed Schedule and Curfew Times
The amount of on-track running remains the same for 2022, but the schedule has changed slightly. Friday's two practice sessions have been shifted later in the day and Thursday's 'media day' has been moved to the Friday morning. For the mechanics and engineers, that means a more compressed schedule, with less time to work on the cars, prepare for sessions and analyze them afterwards.
There is now a curfew on the Wednesday (19:00 for Australia), meaning less time to begin prep work, while Thursday has set start and end times at the track (08:00 until 19:00, for Melbourne). The 11-hour day is shorter compared to previous years, and we're only allowed to fire up the car at a certain time (16:00 at European rounds). Overall, it's a more constrained timeframe to build the cars and makes it harder to bring in parts late.
On Friday, there is less time available to work on the cars, particularly after FP2, where there are just three hours before the covers need to be on (20:00 in Australia). The engineers have a few extra hours to play with (curfew begins at 22:00 in Melbourne), but it's still less time available.
Saturday is a similar story, with less time after qualifying for the mechanics and engineers to work on the car (the car covers come on at 19:00 this weekend, just two hours after qualifying finishes). It's certainly a new challenge that'll take some getting used to, with more free time for team members but more intense windows of work at the track.
FP1 Running for Rookies
Some fresh faces will be making an appearance up and down the grid during race weekends in 2022, with the requirement for two first practice sessions (one per driver) being completed by a rookie. This provides a great opportunity for young drivers to gain experience in F1 machinery.
Sprint Races Return
In 2021 we had the introduction of Sprint Race weekends, with a Friday qualifying session determining the grid for the short Sprint Race on Saturday, which ultimately decided the starting line-up for Sunday's main event. There were three of them across the year to test the format.
The Sprint weekends are back for 2022 for three rounds: Emilia Romagna, Austria and Brazil. The challenge of the Sprint format remains, with only one hour of practice to prepare the car for the qualifying session, sprint race and main race. This is even more challenging this year with the all-new cars and tires.
But there are some enhancements to the Sprint weekends for this season. Pole position is now awarded to the fastest driver in Friday's qualifying session, rather than Sprint Race winner, and there are more points on offer. In 2021, there were only points for the podium finishers, but now the top eight in the Sprint all receive points, with eight points awarded to the winner and the eighth-placed driver picking up a single point.
New Q2 Tire Rule
In previous seasons, drivers in the top 10 shootout in Qualifying had to start the race on the tire they set their fastest time on in Q2. This regulation has now been removed, with drivers in Q3 now having free starting tire choice.
This adds an extra unknown element, as we won't know which tire our rivals are starting on until the blankets come off. It also means we can't do the same level of planning when it comes to strategy, but it will mean more variety of strategy up and down the field.
The Automobile Display
A new feature for the 2022 race weekends is the Automobile Display, which is effectively a form of 'show and tell' with the car. On Friday morning, we have to present both cars to the FIA and F1, to show them the car spec we will run in FP1. After Qualifying, if selected by the FIA, we will present the cars again and show how they have evolved over the weekend.
It's a good opportunity for us to show the fans and the broadcasters what has changed on the car in an open and transparent way, providing a close-up and uninterrupted look at our pair of W13s.