Rumor: Ferrari set to increase straight-line speed in Miami
Ferrari are reported to be bringing a revised rear wing that they hope will help them reduce their deficit in a straight line to Red Bull.
Red Bull's Honda engine has seemingly been the strongest this year, but how do we know whether that is due to drag or HP.
Is the Red Bull making more underbody downforce, and hence can run a lower downforce wings, or is their engine making slightly more HP?
In Imola the Red Bull was only 2mph faster on the straight, but on the long Saudi Arabia straights the Red Bull was 12 mph faster.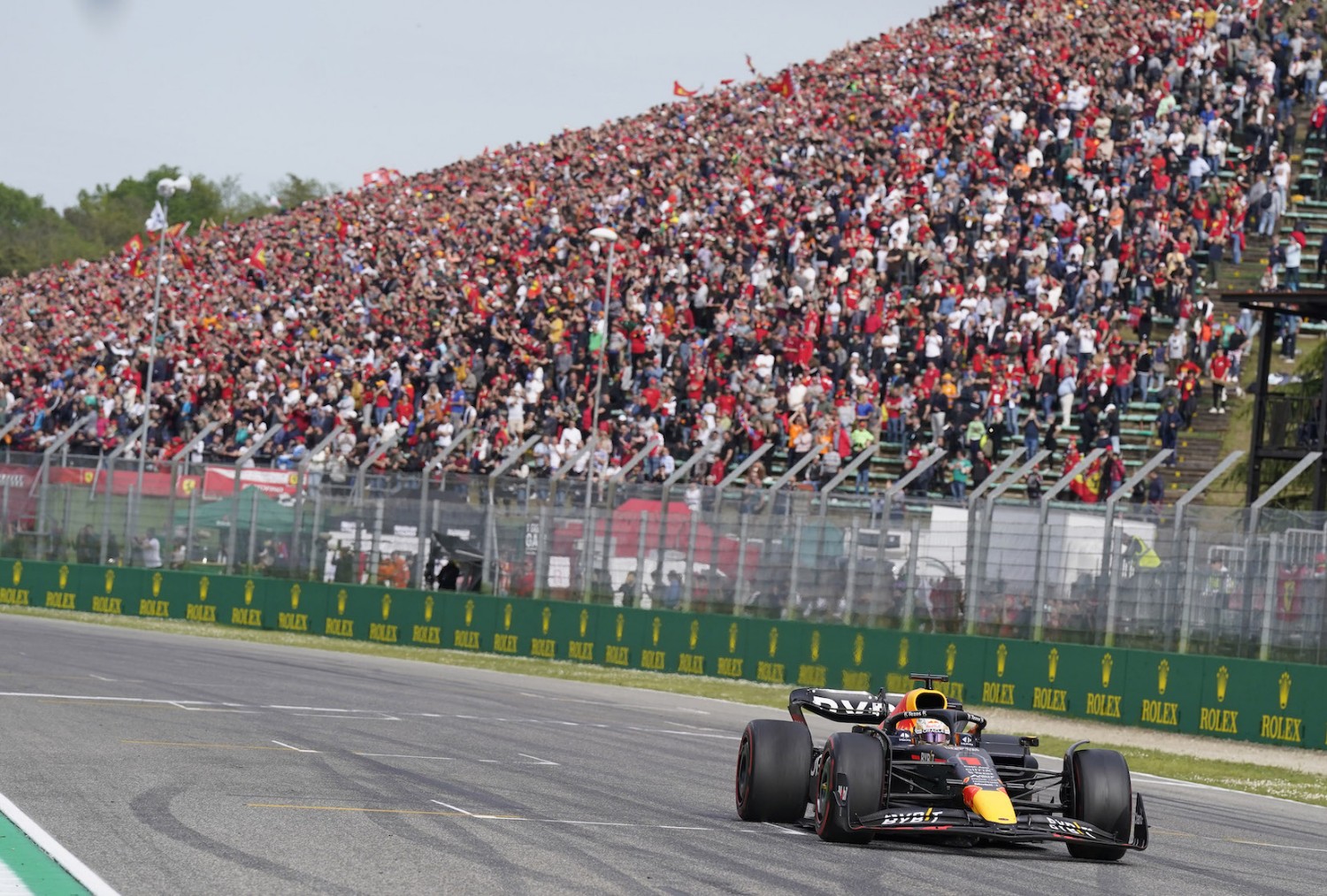 "Because that's where we lose something in performance, and we need to keep working on it," Ferrari boss Mattia Binotto said.
Subsequently, the design of the rear wing will be tweaked ahead of Formula 1's first-ever visit to Miami next weekend, in a move that they hope will increase their proficiency on the straights and flat-out sections, according to a report by Corriere della sera.
"Certainly they are strong and we know that they are developing the cars," Binotto told Sky Sports after the race in Bologna, from which Carlos Sainz Jr. crashed out and Charles Leclerc finished P6 after a spin trying to chase down Sergio Perez.
"Two weeks ago we were in Australia, we thought we've got the best car.
"Today is the opposite, I think it will be a race-by-race [championship], the balance may change a bit but again here we have a good package overall, we are second in quali, in the wet conditions and in the dry I think we had a good sprint race.
"So overall I think again we can keep the smile. We know that developing will be a key element of the season, no doubt.
"We know that Red Bull will be very strong, they are coming back but again we will review the race of today and move forward."