F1 buys land and will promote Las Vegas GP
(2nd Update)
Formula One's parent company has completed its purchase of a land tract near the Strip ahead of its high-speed race in Las Vegas next year.
F1 owner Liberty Media Corp. closed its $240 million acquisition of nearly 40 acres at the northeast corner of Harmon Avenue and Koval Lane from real estate firm 3D Investments, said Dan Appello, 3D's director of acquisitions.
He also confirmed that 3D sold an adjacent 996-unit apartment complex, previously called Harbor Island, for $126 million to Southern California landlord Laguna Point Properties, which announced its purchase Wednesday.
---
May 16, 2022
Liberty CEO Greg Maffei explained to Wall Street analysts why the company had bought a plot of land in central Las Vegas adjacent to the track on which to build a permanent pit and race control facility.
"Notably and differently than most places, F1 and Liberty Media are self-promoting the race in partnership with local stakeholders and Live Nation," he explained.
"The build out for this track will require increased CapEx and OpEx to develop.
"I would note that Liberty Media did enter an agreement to acquire 39 acres east of the strip to lock in circuit design and create capacity for the pit and paddock, among other hospitality and race support venues.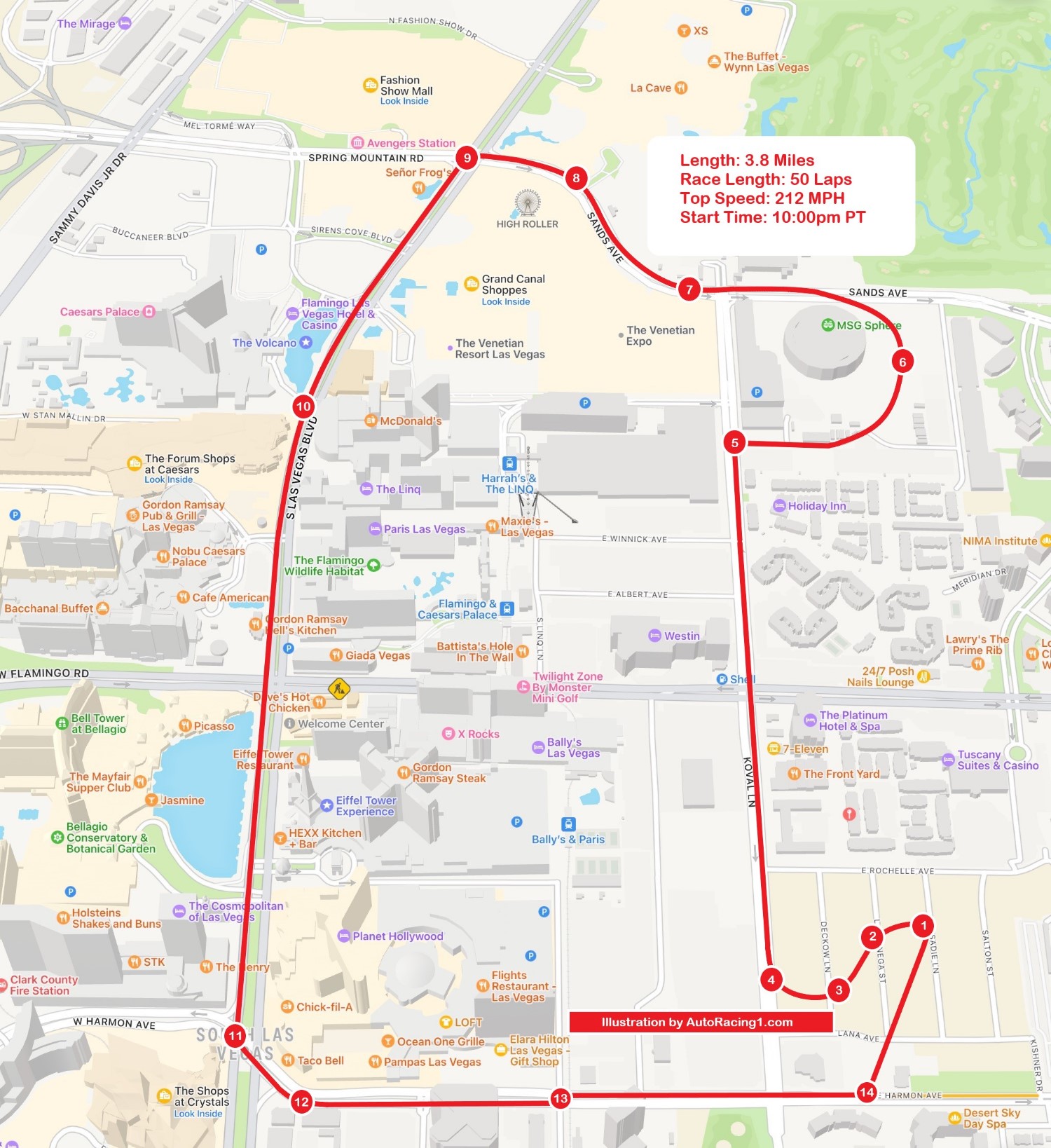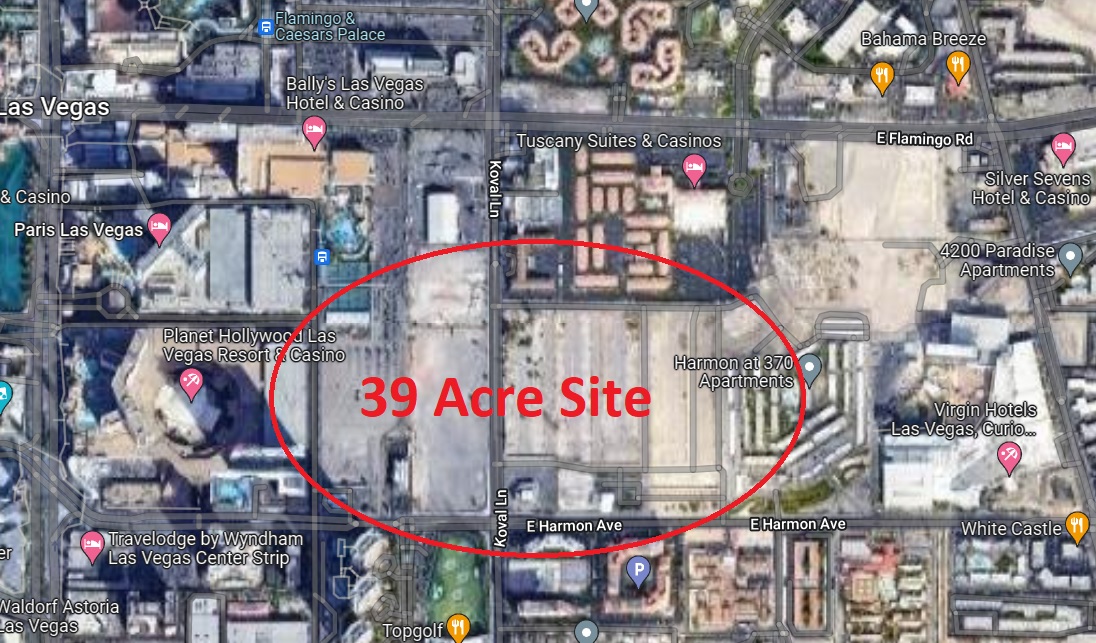 "I expect that transaction will close in the second quarter, and the purchase price was $240 million, which will be funded by cash on hand at the F1 group level.
"And that'll be the site of the pit and paddock, and some other hospitality."
"I think our decision to promote Vegas in conjunction with Live Nation and local partners is driven by a couple of things," said Maffei.
"One is proximity, it's fairly easy relative to being in Denver [Liberty's HQ] to get to Vegas for us to do the work. And we have some knowledge of the local US market relative to many other markets.
"But I think more importantly, we see the opportunity to be a promoter as a way to expand our understanding of the business, understand how to be the best F1 product on the track for other promoters as well, to look at an opportunity to grow our knowledge and our understanding, and potentially promote other races down the road.
"And lastly, I think Vegas is going to be large and unique, perhaps unique, opportunity. So from a financial perspective, we think this one sets up pretty well to be worth the time extra focus to become the promoter."
"We will be very specific very soon," Domenicali told Autosport. "But you understand that is a place where F1 will put a flagship and there will be other activity organized with our structure.
"It shows the commitment of Liberty for F1. And that's very important for the sport, you see what is behind this, the total thrust of what we're doing, and even more, because we do believe that we this sport can really grow even further."
---
May 7, 2022
(GMM) Formula 1 is going into the business of promoting its own grands prix.
Traditionally, the commercial side of organizing races was relatively simple for the commercial rights holder – which at present is Liberty Media.
But instead of simply taking a sizeable fee from a promoter for next year's return of Las Vegas to the calendar, Liberty will host the race itself.
The news comes as La Gazzetta dello Sport revealed a doubling of Formula 1's commercial revenues for the first quarter of 2022 compared to the same period last year.
Formula 1 is reportedly paying $240 million to acquire the 39 acres of land near the fabled Las Vegas Strip for the permanent paddock and pit buildings.
"Liberty Media has indeed entered into arrangements to acquire land east of the Las Vegas strip," Liberty's CEO Greg Maffei told Wall Street analysts.
"And unlike most other tracks, in this case Formula 1 and Liberty Media are taking on the role of promoter in partnership with local shareholders and Live Nation," he added.
Maffei is not ruling out using the new model for other races, too.
"Let's see how things go in Las Vegas," he said. "We hope to succeed, and then we will think about how to proceed. Perhaps we will become promoters of several more stages.
"I wouldn't turn down that opportunity."
F1 CEO Stefano Domenicali, however, clarified that it is not the start of a whole new business model for the sport.
"Each new promoter adds new strengths and opportunities to our system," he said. "This also affects the promoters of the traditional grand prix, which we treat with great respect.
"I agree with Greg – never say never," the Italian insisted. "But I want to emphasize again that we are very pleased with the promoters that work with us.
"These are very loyal, reliable partners, together with whom we will build an even stronger future."