IndyCar: Sunday Morning Report for PPG Armed Forces Qualifying Day 2
It is a breezy, cool morning at the Indianapolis Motor Speedway.  With temperatures in the 50s right now, it is not going to get much warmer for the Top 12 Qualifying and Firestone Fast Six starting at 4 pm today, only about 65 degrees.
The number of combined poles in the group of twelve drivers vying today for the coveted NTT P1 Award is surprising only eight between all of them.  The number of Indy500 wins is five.
Scott Dixon, the no 9 PNC Bank Chip Ganassi Racing entry,  has the most poles for the 500 at four.  The experienced Kiwi had the pole for last year's race and in 2008, 2015 and 2017.  His only win came from the pole in 2008, but he has three second-place finishes.
Ed Carpenter, the no 33 Alzamend Neuro Ed Carpenter Racing entry, has 3 poles, 2013, 2014 and 2018.  The Indianapolis native's best finish in his 18 starts was second in 2018.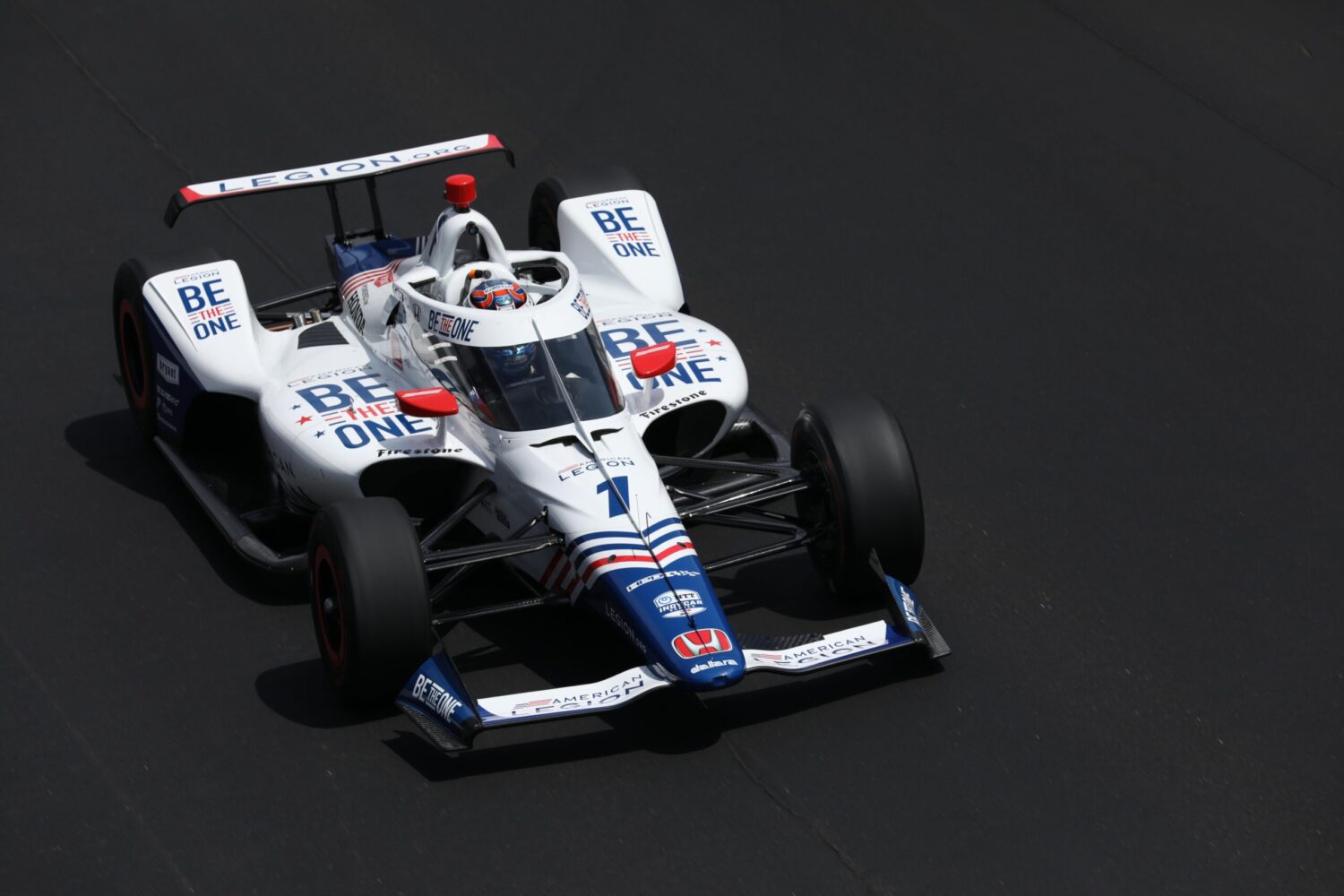 Tony Kanaan, in the no 1 The American Legion Chip Ganassi Racing, only has one pole in 2005.  The Brazilian has 20 starts, the most of anyone in the field.  He finally got to drink the milk in Victory Circle in 2013.
Jimmie Johnson, in the no 48 Carvana Chip Ganassi Racing, is technically a rookie this race since he did not run the ovals in IndyCar last season.  The seven-time NASCAR champion  has four wins in NASCAR at the Brickyard.
"I just feel like I'm getting more reps, more quality reps, understanding how to use my tools. I have felt some lower drag settings, which I have never felt before. Still playing with mechanical grip and things like that. I think  tomorrow's practice session will be helpful, and then we'll see what happens when it comes time."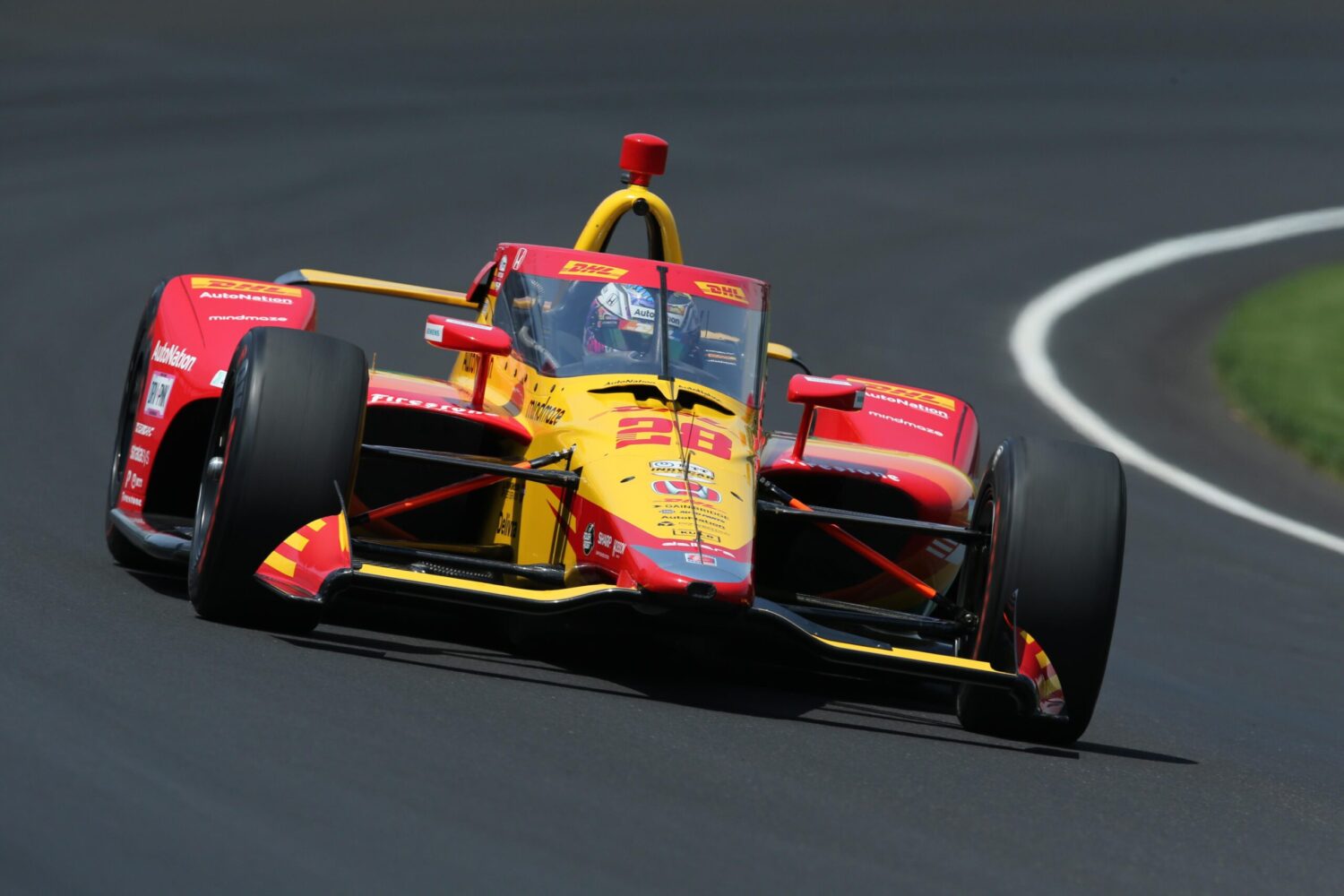 Rookie Grosjean                                         Penske Entertainment: James Black
Romain Grosjean, in the no 28 DHL Andretti Autosport, is also a rookie for this race.  The only driver for his team in the top twelve, the Frenchman is very comfortable running with the best.  "I think the day was very straightforward. We had an easy first run. The car felt good, and we played conservative on the downforce. I think I was lucky to draw a small number, so I was happy to start fifth qualifying."
"Honestly, those were fairly straightforward and not too complicated. Tomorrow conditions for the Top 12  will be different. Probably going to have to trim more to try to go faster."
The practice session for the Top 12 starts at 12:30 for 90 minutes this afternoon.
At 4 pm will be the Top 12 Qualifying followed by the Firestone Fast Six Qualifying to determine who will start the 2022 Indianapolis 500 from the pole.
Stay tuned for more updates.
Lucille Dust reporting live from the Indianapolis Motor Speedway