Formula E: Wehrlein handed five-place grid drop for Jakarta
Pascal Wehrlein has been handed a five-place grid penalty for Saturday's Jakarta E-Prix, following a repair to his Porsche Formula E car's DCDC converter.
Porsche had to break the seal on his PU to check for a repeat of the power failure issue that cost him in Monaco.
A gutting moment for the @PorscheFormulaE driver…@PWehrlein is out of the #MonacoEPrix 💔 pic.twitter.com/6N7O3AdhRJ

— ABB FIA Formula E World Championship (@FIAFormulaE) April 30, 2022
Wehrlein had just taken the lead and was in position to build a gap with 40 seconds remaining of his first attack mode left when he locked his brakes at Mirabeau and then coasted to a halt with no power.
"We are clear on the fact what happened, this means the low-voltage battery could not be charged anymore," said team boss Florian Modlinger.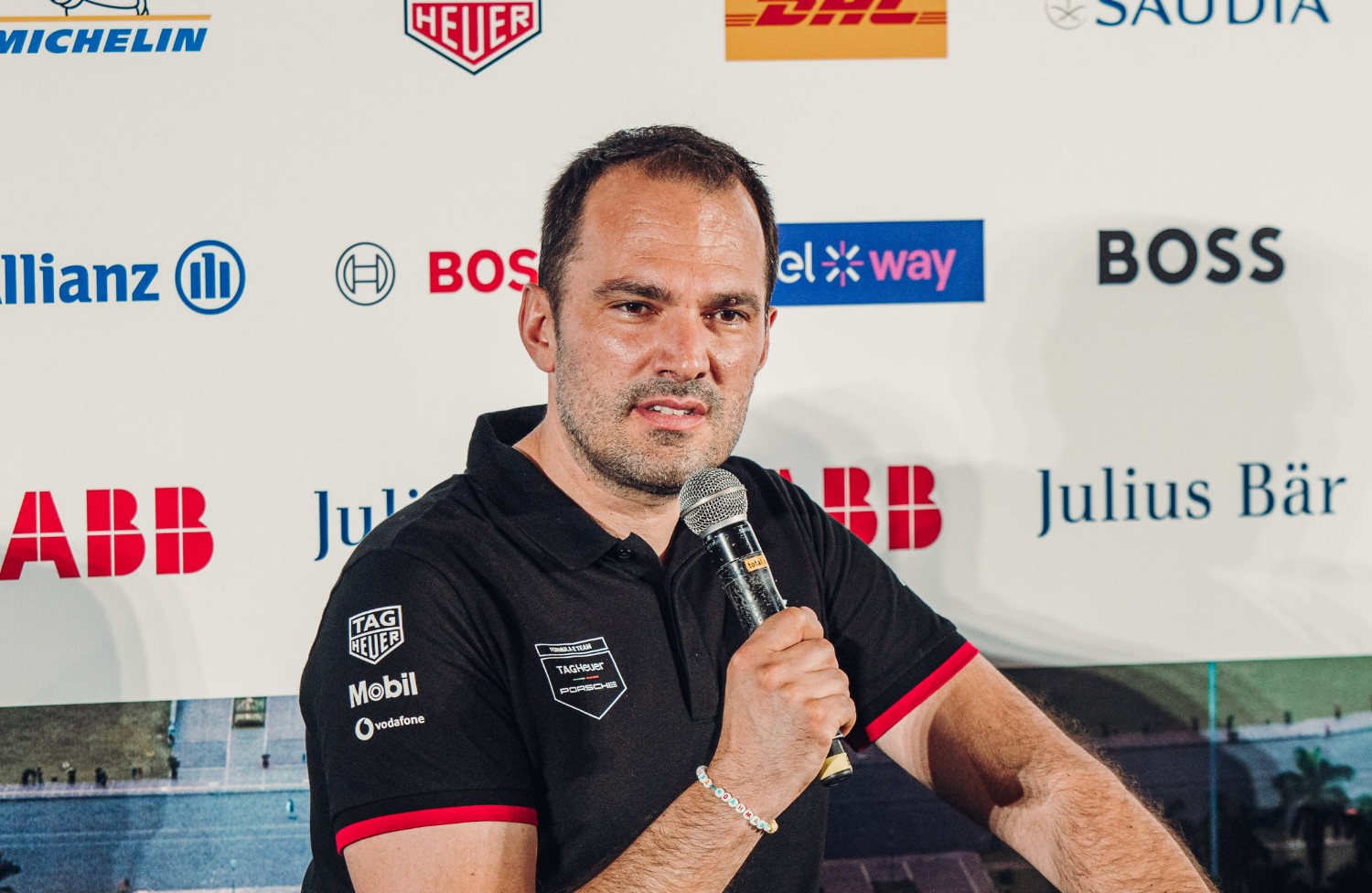 "This means from the high-voltage battery to the low-voltage battery, the low one was not charged anymore, so the whole car was then running from the 12-volt system on the battery, and as soon as the low-voltage battery was empty, the car broke completely down, there was a complete car shut down.
"From a driver's perspective, Pascal did all correct: he raised his race, he showed a great performance, he did all what we expect from a professional race driver.
"He tried to get it restarted with a power cycling. He did everything that was under his control. But you know, if the battery is empty, there's no chance to get it back."
"The power supply on the 12-volt [battery], if you brake, you need current for the brake-by-wire," said Modlinger.
"From exactly when he hit the brake pedal he requested current from the low-voltage battery, and the low-wattage battery was so empty, that it could not deliver the current anymore.
"Then the IBS [integral braking system] had a failure and he locked up the front. This means the shutdown happened. From that time on there was no radio, no car, there was nothing alive anymore."