IndyCar: The real Indy 500 Rookie of Year gets a trophy
Dale Coyne Racing continues to expose the bias IndyCar series for awarding a wanker the rookie of the year honor for this year's Indy 500 when in fact David Malukas did a much better job with inferior equipment.
Almost everyone agrees, David Malukas should have been awarded Rookie of the Year for the 2022 Indy 500.
The award winner, Jimmie Johnson regularly qualifies at or near the back of the grid for IndyCar races.  However, for the Indy 500, Ganassi's cars were so superior, all Johnson had to do was navigate four laps at full throttle to qualify well.
Once the race's green flag fell, Johnson's lack of talent was exposed, and he immediately drove toward the back of the running order, his lack of talent there for all to see. Then near the end of the race, Johnson lost control of his superior Ganassi Honda and plastered it all over the outside wall.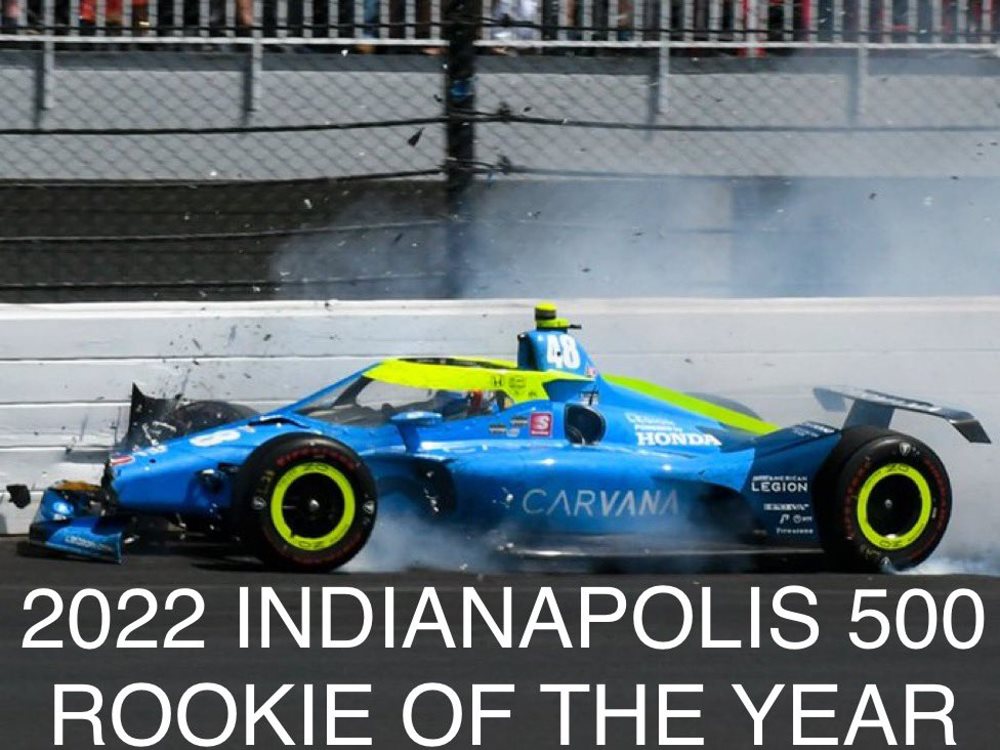 Malukas drives for Dale Coyne racing, and they do not have the financial resources like the Chip Ganassi team has, for which Jimmie Johnson drives.
Still smarting over the snub of Malukas from IndyCar, Dale Coyne Racing put out this tweet.
We're so proud of what @malukasdavid did at the #Indy500 that we decided to give him his own trophy. Congrats on a great Month of May David! pic.twitter.com/x9YjSrXTNw

— Dale Coyne Racing (@DaleCoyneRacing) June 2, 2022