IndyCar: Friday Morning Report from Detroit Grand Prix
Good morning from the relaxing green Belle Isle in Detroit, Michigan.  The weather this weekend is predicted to be perfect for the NTT INDYCAR Series.  The warmest day will be today in the 80s for the high, with cooler temps tomorrow and Sunday.
Today was the official announcement of Alexander Rossi's departing Andretti Autosport after seven years at the end of this season and is joining the Arron McLaren SP team in 2023.  This was not the best-kept secret since AR1 has been rumoring about this for weeks.
Rossi, currently driving the no 28 NAPA Auto Parts entry, was been unhappy with his current situation and has been looking for a new IndyCar team to continue his career with for the last year.
AR1 asked the 30-year-old American if he would have the opportunity to someday go to F1 with McLaren.  Rossi replied, "No, I am focused here.  I might ask Zak (Brown) for half a day just to show the kids what's up.   I have so much to  accomplish in this championship and a lot of goals here.  And my time in Europe was fantastic and made me who I am today.  Ultimately my focus and intentions are set on this championship in the IndyCar series and winning races."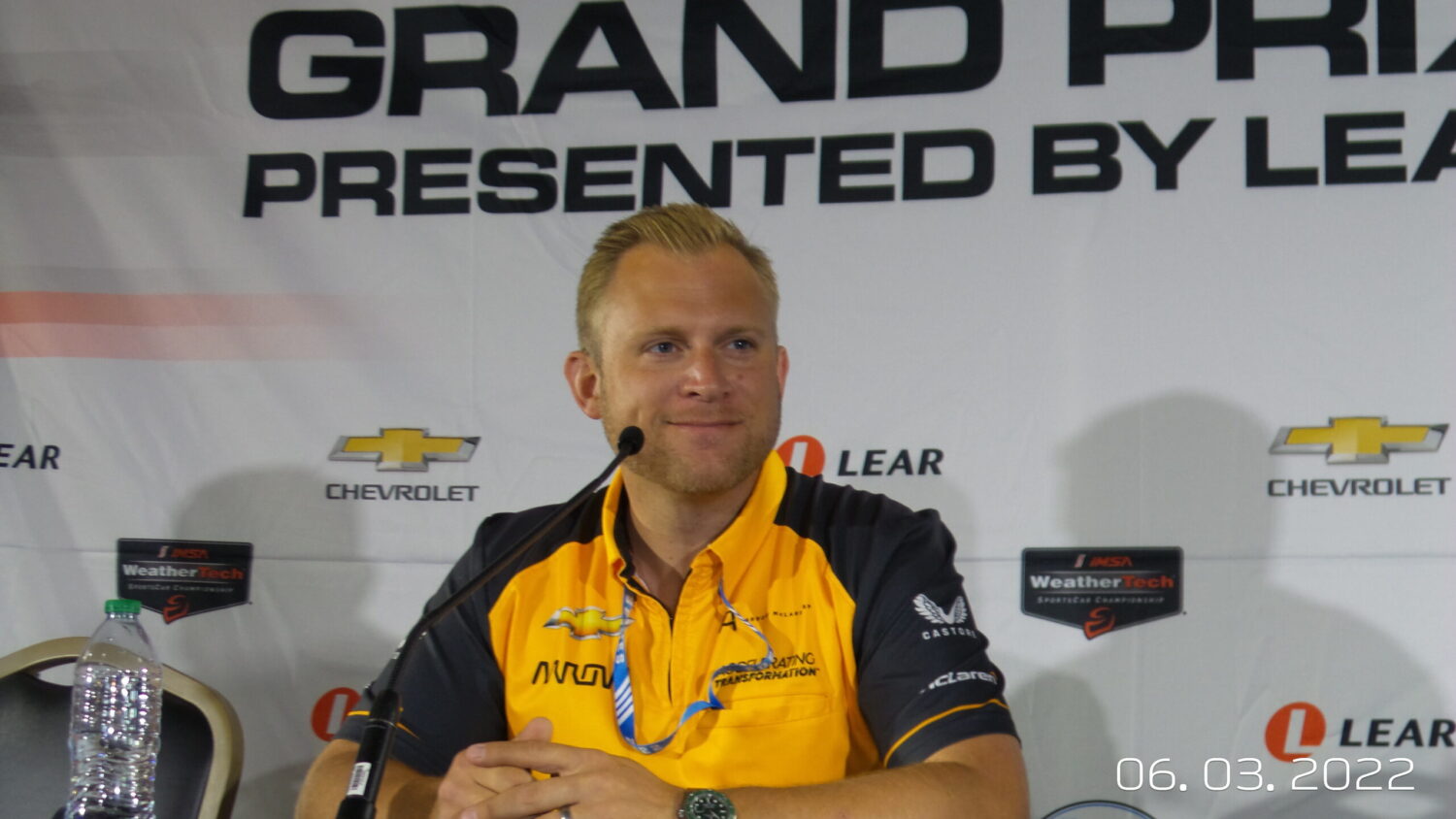 Taylor Kiel, president of Arrow McLaren SP, was confident that adding Rossi to his team is the best choice.  "As we look forward to 2023, we are looking for a driver that will be a great fit and bring experience to the team. Alex is a driver who knows what it takes to succeed in this sport and will strengthen our talented driver line-up. He shares the same winning mindset that I see every day across Arrow McLaren SP and I think we will find a lot of success together in the years to come."
Today's IndyCar 60 minute practice session is scheduled for 3:30 pm today.
Keep checking back for more updates.
Lucille Dust reporting live from the Detroit Grand Prix