IndyCar: Saturday Morning Report from the Chevrolet Detroit Grand Prix
Good morning from the Chevrolet Detroit Grand Prix.  The sunshine feels good today as the temperatures are predicted to only reach a high of 70 degrees.  The NTT INDYCAR Series has an early practice session scheduled for 8:30 am and qualifying will start at 12:35 pm.  The Indy Lights are scheduled for their race #1 at 11:30 am.
This afternoon will be the IMSA WeatherTech SportsCar Championship race at 3:10 pm.  Busy Saturday schedule on Belle Isle.  IndyCar's Kyle Kirkwood, driver of the no 14 ROKIT AJ Foyt Racing, is on the pole for the GTD class, racing in both series this weekend.
The American rookie was asked How quickly do you feel the transition from a sports car to an INDYCAR?
Kirkwood replied, "The fact I'm going from a GT car that has traction control, ABS, super heavy, it's doing 14 seconds a lap slower, it feels like I'm driving a road car out there compared to the INDYCAR."
"If anything, it's beneficial just to get track time. Obviously learned the track a little bit quicker. Everyone has been here for the most part. But at least for this year I got a lot more laps than the rest of the guys to start off the session."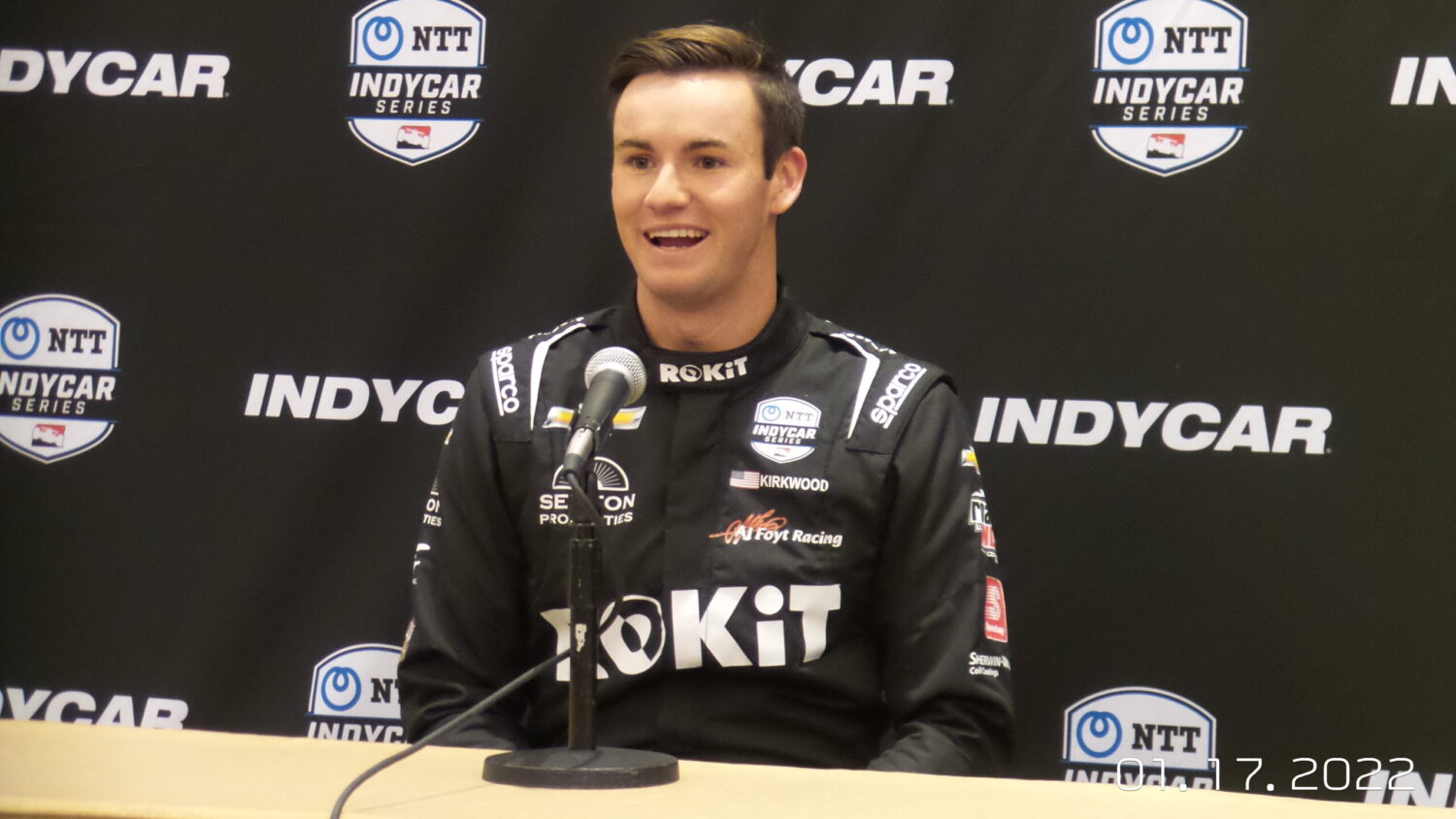 It has been announced that Kirkwood will be replacing Alexander Rossi In the Andretti Autosport no 27 entry in 2023.   AR1 asked the rookie how the announcement for 2023 was going to affect him, he replied, " I still have a job to do with AJ Foyt Racing, with eleven races to go this season.  I am going for race wins.  The team is notoriously good at this track. I am focusing forward  here with AJ Foyt Racing and my ROKIT car."
AR1 will update you as the day unfolds.
Lucille Dust reporting live from Detroit