Rumor: Piastri to replace axed Ricciardo at McLaren
(5th Update)
McLaren Racing and Daniel Ricciardo can confirm that Daniel's 2023 contract has been terminated early as both parties have mutually agreed that he will leave the team at the end of the 2022 Formula 1 season.
Daniel joined McLaren Racing in 2021 and has enjoyed some racing highlights during his time with the team, including winning the 2021 Italian Grand Prix in Monza. McLaren were the only team to achieve a one-two last season en route to securing fourth position in the Constructors' Championship.
The team will confirm its full 2023 driver line-up in due course.
Daniel Ricciardo, said:
"It's been a privilege to be a part of the McLaren Racing family for the last two seasons but following several months of discussions with Zak & Andreas we have decided to terminate my contract with the team early and agree to mutually part ways at the end of this season. I'll be announcing my own future plans in due course but regardless of what this next chapter brings, I have no regrets and am proud of the effort and work I gave McLaren, especially the win in Monza, last season. I've enjoyed working with everyone at McLaren both trackside and back in Woking and will be giving my all on and off track as we enjoy the remainder of the season together. I've never been more motivated to compete and be a part of a sport that I love so much and look forward to what comes next."
Andreas Seidl, Team Principal, McLaren F1 Team, said:
"I would like to thank Daniel for his dedication and contribution over the last two seasons so far. Despite the shared challenges, he has always turned up with a fighting spirit and positivity and helped the entire team to always keep pushing forward. We will never forget that memorable race win in Monza which was a great boost for the whole team. We still have an important battle in the Constructors' Championship ahead of us for the remainder of the season and we look forward to battle this out with Daniel and Lando."
Zak Brown, CEO, McLaren Racing, said:
"Daniel has been a great addition to McLaren, and it's been a pleasure working with him. I'd like to thank him for all of his efforts over the last two seasons both trackside and back at base. It's no secret that we hoped we could achieve more together but seeing him stand on the top step of the podium as a McLaren driver was a highlight. We wish him well for the future and let's go enjoy the rest of the season together."
---
August 5, 2022
This rumor, first broke by AutoRacing1.com, is now upgraded to 'fact' today.
Alpine reserve driver Oscar Piastri has agreed a deal to race for McLaren in 2023 in place of Daniel Ricciardo, RacingNews365.com reports.
RacingNews365.com reports from sources in Australia that Piastri has signed a contract at McLaren that would see him partner Lando Norris and replace compatriot Riccardo at the Woking squad in 2023.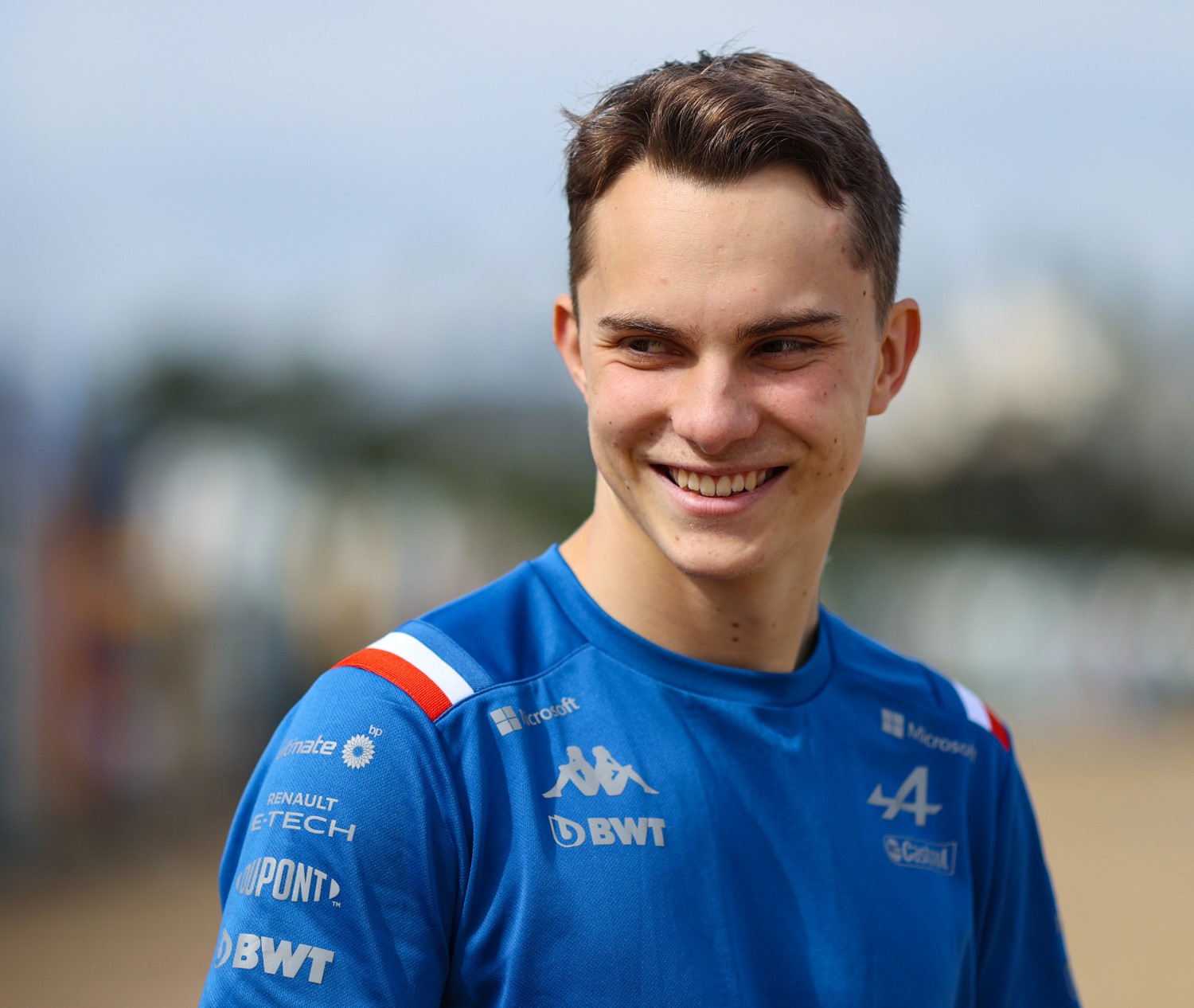 McLaren team principal Andreas Seidl is close to Piastri's manager Mark Webber, having worked with him with Porsche in the FIA World Endurance Championship.
FIA's contract recognition board, where all F1 contracts are checked for validity, is said to have validated Piastri's new contract with McLaren at the expense of his existing deal with Alpine.
RacingNews365.com understands that Piastri has a contract with Alpine for 2022, but not for 2023. His 2022 deal is said to contain an option on Piastri's services for 2023, but that option was not exercised within the required 30 days of signing that contract.
The team will now have to ensure that it reaches an agreement with the 33-year-old Australian, who recently expressed his desire to sit out his contract. McLaren CEO Zak Brown pointed out earlier in the season that the team has the option to terminate the driver's contract early, but will have to be prepared to pay a substantial ransom for doing so. It is not inconceivable that Ricciardo will then move back to Alpine and take the place originally intended for Piastri.
Where will Ricciardo land?  Rumors suggest these possibilities:
Replace Alonso at Alpine
Replace Schumacher at Haas
Be demoted to McLaren's IndyCar team
Retire
---
June 24, 2022
If you have been following the McLaren rumors here on AutoRacing1.com, this is how our sources say they will all play out.
Current Alpine Reserve driver Oscar Piastri will soon be hired by McLaren to replace Daniel Ricciardo on the McLaren F1 team
Daniel Ricciardo will be demoted to McLaren's IndyCar team and replace Felix Rosenqvist. Ricciardo may refuse to drive an IndyCar for fear of injury, and he could retire, or step down to McLaren's new Formula E team alongside Rosenqvist.
Felix Rosenqvist will be demoted from McLaren's IndyCar team to Mclaren's new Formula E team unless McLaren is unable to identify a replacement for Rosenqvist in IndyCar
---
June 23, 2022
This rumor is upgraded to 'half-fact' today, and we await Daniel Ricciardo's demotion to IndyCar before it becomes 'fully-fact.'
McLaren Racing has signed a multi-year deal with Felix Rosenqvist to remain on the team's driver roster from 2023 and beyond.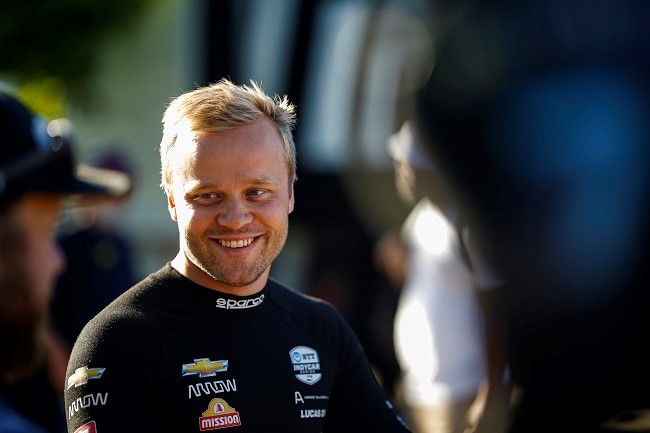 McLaren Racing is currently in the process of evaluating its driver line-ups for 2023 with the newly formed McLaren Formula E Team set to embark on its debut season in the all-electric racing series and plans to expand Arrow McLaren SP into a three-car team with Felix set to be driving in one of the two series.
McLaren Racing is currently in the process of evaluating its driver line-ups for 2023 with the newly formed McLaren Formula E Team set to embark on its debut season in the all-electric racing series and plans to expand Arrow McLaren SP into a three-car team with Felix set to be driving in one of the two series.
Felix, from Värnamo, Sweden, joined Arrow McLaren SP in the NTT INDYCAR SERIES in 2021. Since joining the series in 2019, when he was named Rookie of the Year, Felix has secured three podiums and two pole positions. Felix recently finished the 106th Running of the Indianapolis 500 in an impressive fourth place, and currently occupies a spot in the top-10 among a competitive drivers' championship.
Rosenqvist's racing career also includes a stint in Formula E, having raced in the series for three seasons from 2016 to 2019, winning three races, securing six pole positions and seven podiums.
The full Arrow McLaren SP and McLaren Formula E 2023 driver line-ups will be confirmed in due course.
Felix Rosenqvist, said:
"I'm delighted to be remaining with McLaren for 2023 and beyond. With the team expanding into Formula E next season, it provides additional opportunities for me both in the USA and Europe and I look forward to being in a position to announce my plans in the coming weeks. I've loved my time with the Arrow McLaren SP Team in IndyCar driving the No. 7 car and we've had some great moments together, including securing pole earlier this year in Texas and coming home P4 in the Indy 500. I'm excited and grateful to be given this opportunity to explore the new options available to utilize my experience to help McLaren start 2023 on the strongest possible footing."
Zak Brown, CEO, McLaren Racing, said:
"I'm delighted to be continuing our relationship with Felix. He's a fantastic racer, with a lot of experience in many different types of racing cars. As a proven race winner in both categories, it was important for us to secure his talent withing the McLaren Racing family as we work to finalize our plans for 2023. His experience in Formula E would be invaluable as we head into this exciting new era of racing for McLaren Racing but he has also made a fantastic contribution to our IndyCar team. I look forward to working together with him to finalize the best opportunity for him next season."
---
June 9, 2022
According to Nathan Brown of the Indy Star, Felix Rosenqvist has been told there will be a McLaren ride for him for 2023 – either in IndyCar or the team's new Formula E program.
AutoRacing1.com hears that if McLaren demotes their underperforming F1 driver Daniel Ricciardo to IndyCar, they will then demote Rosenqvist to Formula E.
Bottom line – perform or be demoted.
---
June 6, 2022
Rumors are flying fast and heavy as to who will drive the 3rd Arrow McLaren SP IndyCar next year.
Will they keep the underperforming Felix Rosenqvist?
There are rumors McLaren will snatch Alex Palou from Ganassi, but Palou denies he is talking to anyone else except Ganassi
The latest rumor to surface is that Daniel Ricciardo is no longer performing at the level needed in F1, and McLaren may demote him to their 3rd seat in IndyCar.
Ricciardo still has a year left on his contract at McLaren, and a step-down to IndyCar where all the cars are essentially 'spec', will give the Italian-Australian a chance to win again and rebuild his self-confidence.
And Ricciardo's jovial personality is the right fit for IndyCar where all the drivers are friends and like to play practical jokes on each other.
F1 is serious business where only the best survive and the daggers are always out.