WEC: Ferraris neutered at Le Mans
Who does the ACO want to win at Le Mans this year?
Certainly, not the Ferraris.
Ferrari has been neutered, receiving adjustments in three Balance of Performance parameters according to an updated table issued.
In a bulletin published on Wednesday, the Ferrari 488 GTE Evos in both the GTE-Pro and GTE-Am classes have been handed reductions in turbo boost pressure and maximum fuel capacity, as well as a change to the permitted minimum rear wing angle.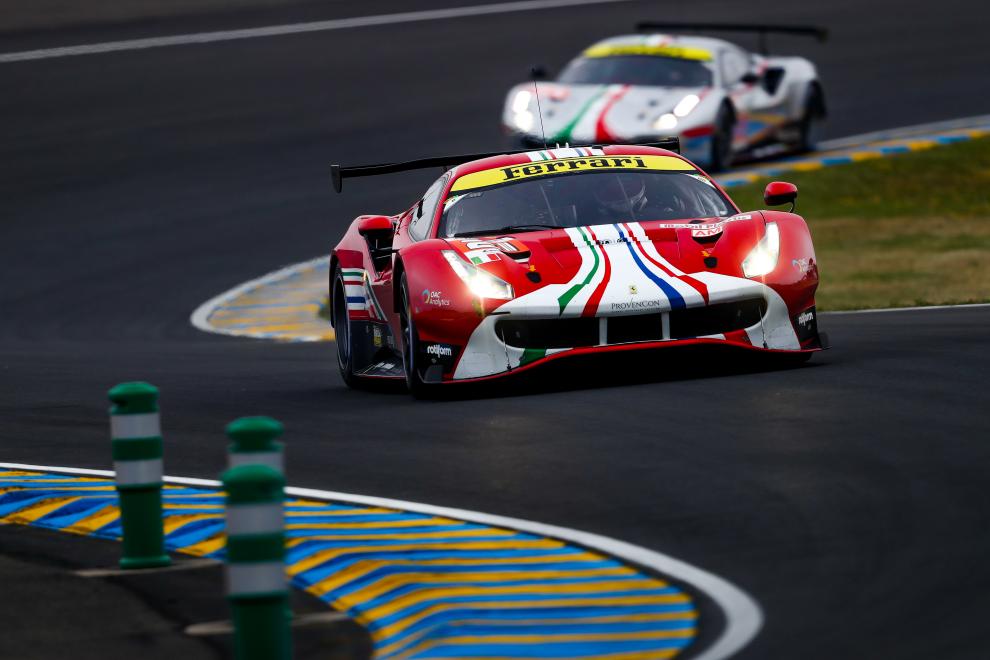 A 0.07 bar turbo boost pressure decrease for the factory GTE-Pro Ferraris and a 0.06 bar decrease for the Am cars have been applied across the full RPM range.
Both the Pro and Am vehicles from the Italian manufacturer have lost 3 liters of fuel capacity, bringing them down to 87 and 84 liters respectively.
The minimum rear wing angle has been changed from 5.3 degrees to minus 5.3 degrees.
Additionally, a rear wing angle change for all Porsche 911 RSR-19s sees the German manufacturer's cars shift from 2 degrees to minus 1.8 degrees.