IndyCar: Friday Afternoon Report from the Sonsio Grand Prix at Road America
Good afternoon from the beautiful scenic Road America.  The NTT INDYCAR Series is back at this 4.048-mile track for the 33rd event here since 1982.  The weather looks good for the entire weekend.  Temperatures in the lower 70s are expected today and tomorrow with possible showers Saturday.
In the current field of 27 cars for this weekend, six drivers have won this race in the past.  Josef Newgarden, Alex Palou, Will Power, Felix Rosenqvist, and Alexander Rossi are previous one-time race winners.
Scott Dixon, working on his seventh championship this season, has won here twice, in 2017 and 2020 in Race #1.   The Kiwi will also be making his 296th consecutive start, the second-longest streak in the INDYCAR Series history.
This weekend we will have two female drivers in the race since 2013.   Tatiana Calderon, the driver of the no 11 ROKIT AJ Foyt Racing, will be making her first start on the long, 14-turn permanent road course.
Calderon  commented on her upcoming weekend.  "I think we found a lot of things from the Indy GP that we like for the car.  Hopefully, we can test them here.  I love the flow of this track."
"I raced here in 2010 and I do not remember much but that I like the carousel.  That is my favorite part of the track."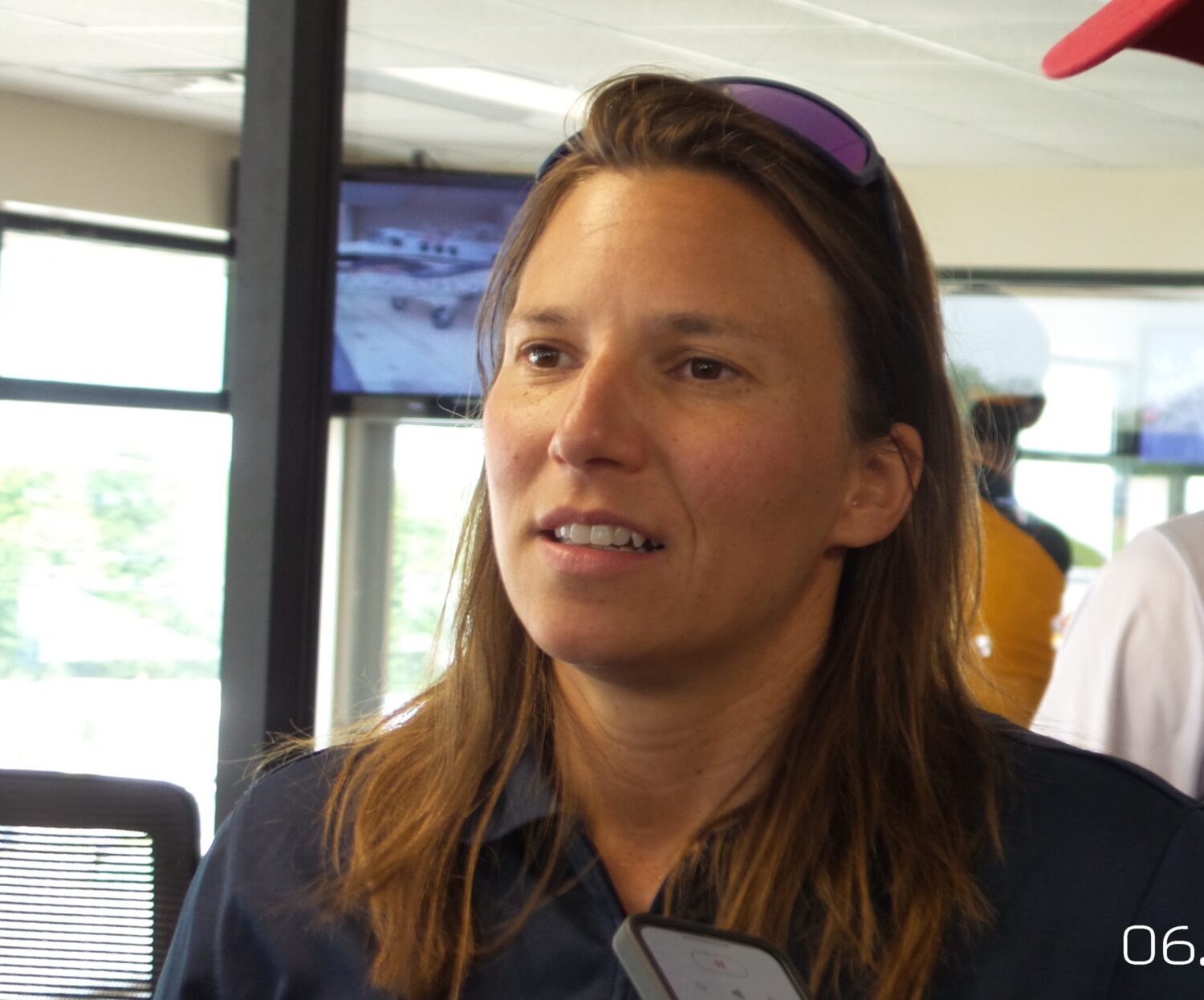 Simona De Silvestro, driving the no 16 for Paretta Autosport entry, will be making her return after being away for several years.  The Swiss driver ran only the Indy 500 last year and drove three races for Andretti Autosport in 2015.   In 2013, she ran a full season with HVM Racing in INDYCAR.
"I prepared for the weekend with some SIM work.  I did not have any testing in the car, so today is the first time getting back in the car.    We are prepared as we can be and I have good teammates next to me that I can really lean on.  It was just be getting back in the speed of things.   I am sure, we will be quick fast around this place."
The first practice session of the weekend for IndyCar is scheduled for 3:25-4:40 pm CDT.
Check back for more updates.
Lucille Dust reporting live from Road America