Ferrari
Charles Leclerc #16
We had a solid first day. The progression we made from FP1 to FP2 was good and we worked well as a team. The lap times are not representative because no one put a proper lap together in the second session. There is still quite a bit of room for improvement. Our race pace looked quite strong, and I felt good in the car. In terms of tires, I felt comfortable on the long run and didn't have any graining, which is another positive.
Carlos Sainz #55
It's been an interesting Friday, as always, here in Baku. There were quite a few challenges during FP1, and I was struggling a bit too much with the bottoming and the bouncing, which made the session quite uncomfortable. We worked in the right direction for FP2, improving competitiveness and feeling. Overall, it was a smooth second session despite not being able to close an entire flying lap on the Softs due to yellow flags. We look forward to making another step forward tomorrow and having a clean qualifying.
Red Bull
Sergio Perez
"It was a good start to the day but the second session didn't go as well as we would have liked. We explored some things this afternoon and the results we wanted didn't come but we have collected good data with both tires, and on the long runs. There is a lot to look over this evening and go through to hook it up for qualifying tomorrow. Initially, the long run data looks good for the race but there are a lot of details we need to look into more. I feel confident around this circuit, as always with the braking you will make some mistakes here and there, so I will keep my head down and focus on eradicating that."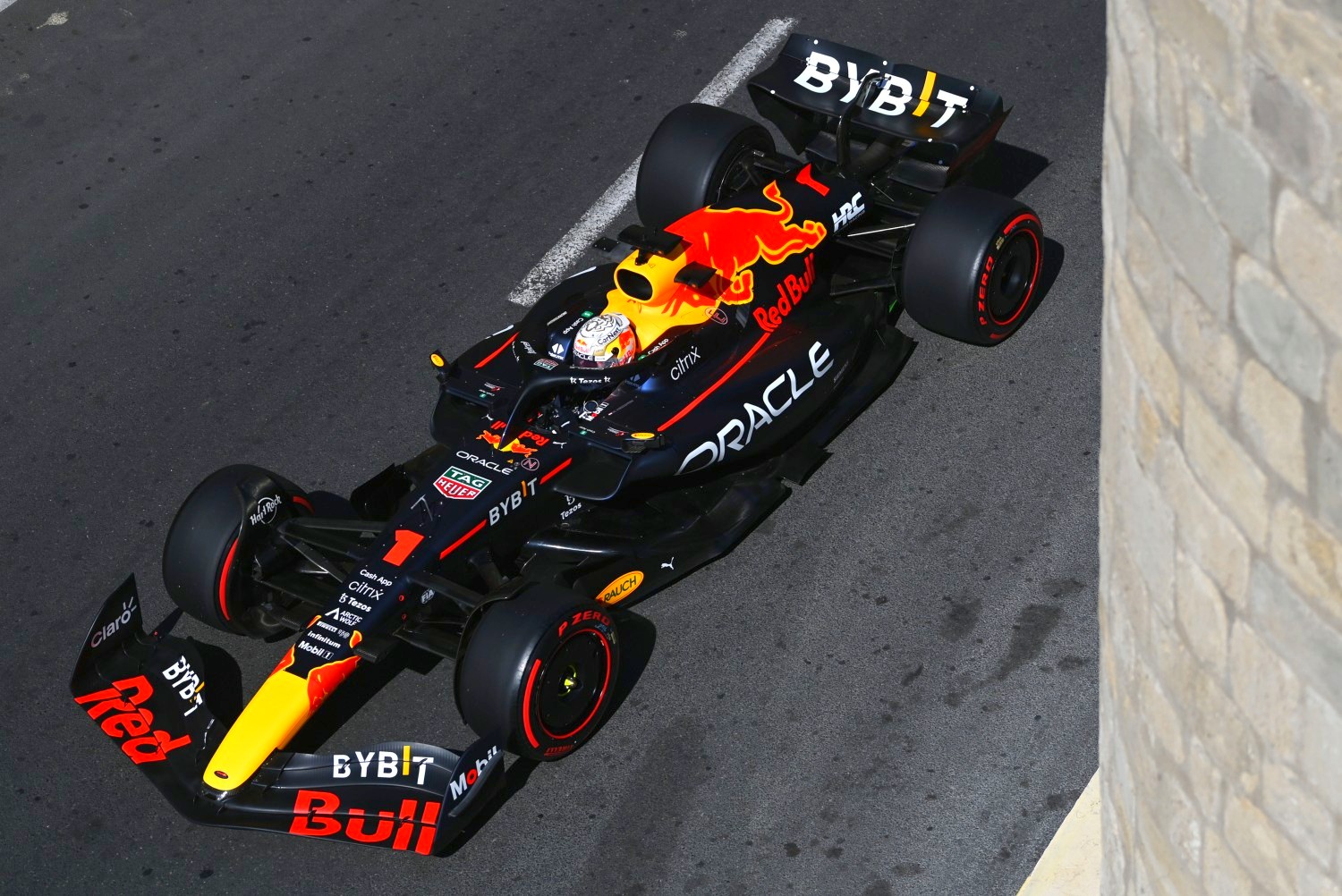 Max Verstappen
"Overall it was not a bad day, we look quite decent, we just need to fine tune a few things. I was a bit unlucky with my soft tire runs in FP1 and FP2, there were a few yellow flags so I had to back out. It seems like Ferrari is quite quick over one lap again, the long runs look a bit more even so that's positive. The tires seem to be working well after one lap which is good for a street circuit. We tried to fix the DRS after FP1, it seemed to be alright in FP2. My long runs went well, I did a grand total of three laps [laughs]. We should have enough info now to know how to play it with tires this weekend."
Mercedes
George Russell
It was a tricky day and clearly we weren't as competitive as we'd have liked to be. It's a tough track to get the tires switched on and in the right window. You saw a number of other drivers set their fastest times right at the end of a run, whereas Ferrari and Red Bull seem able to just turn it on. At the moment, they have an inherently quicker car than us and we're doing everything we can to catch up. Even if we get on top of the tires, that's only 50% of the problem, the other 50% is just car performance. Now with the cars are running so close to the ground, in the high-speed corners the cars are fully bottoming out and it's the same for everybody, it's really not comfortable to drive. I don't know what the future holds for this era of cars but I can't see us running like this for the next four years so for all of us, conversations will be needed as we're all in the same boat.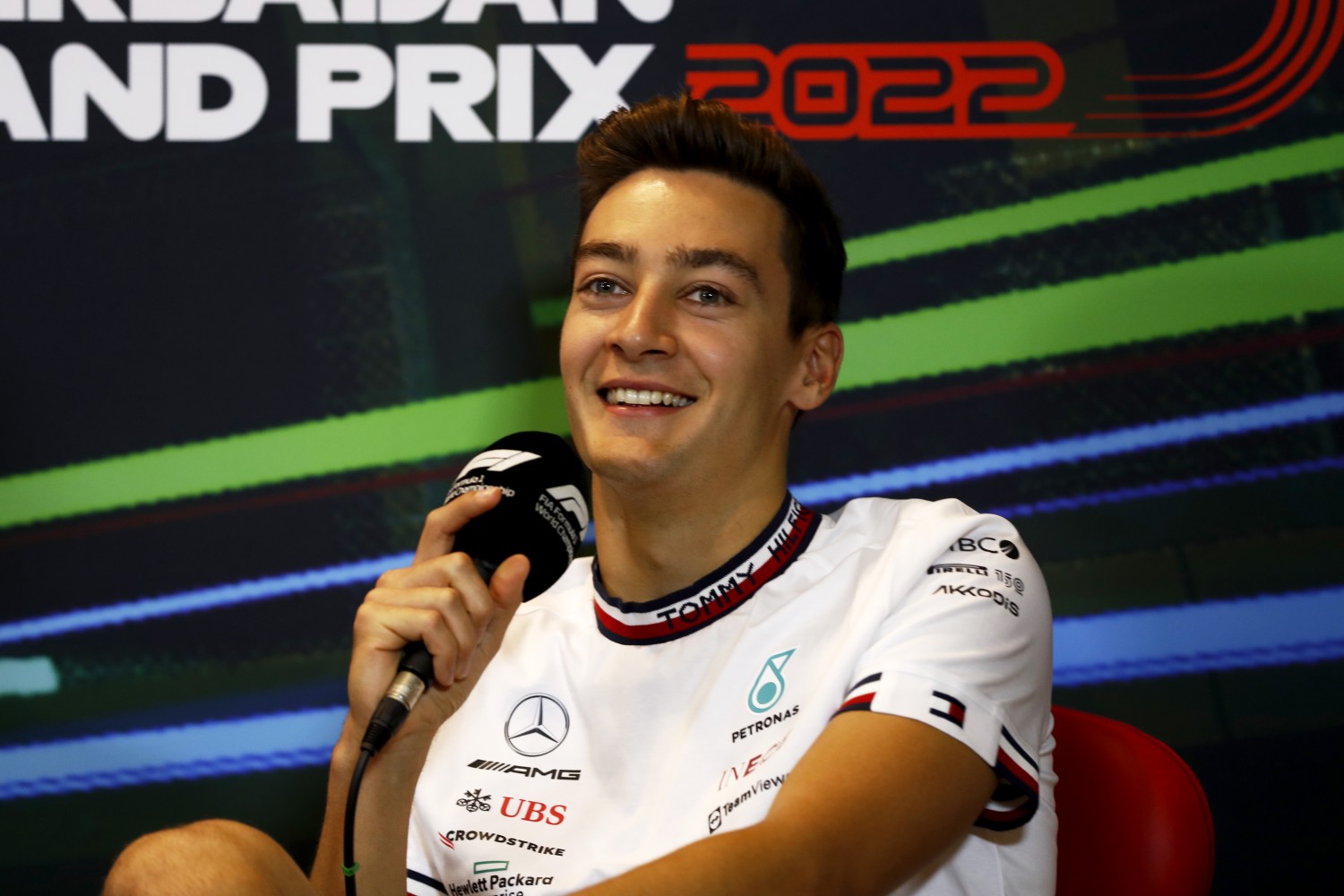 Lewis Hamilton
The hardest thing about today was the bouncing, we're hitting serious speeds at the end of the straight and bottoming out. We're facing the same problems as in the last race. We tried something experimental on my car in the second session, it didn't feel great but at least we tried it and we got some useful data to go through. We'll probably revert to the original set up tomorrow. I can't tell you one specific area which is costing us the 1.3 or 1.6 secs difference to the front, a lot of it seems to be on the straight but we need to get our heads down tonight and find solutions.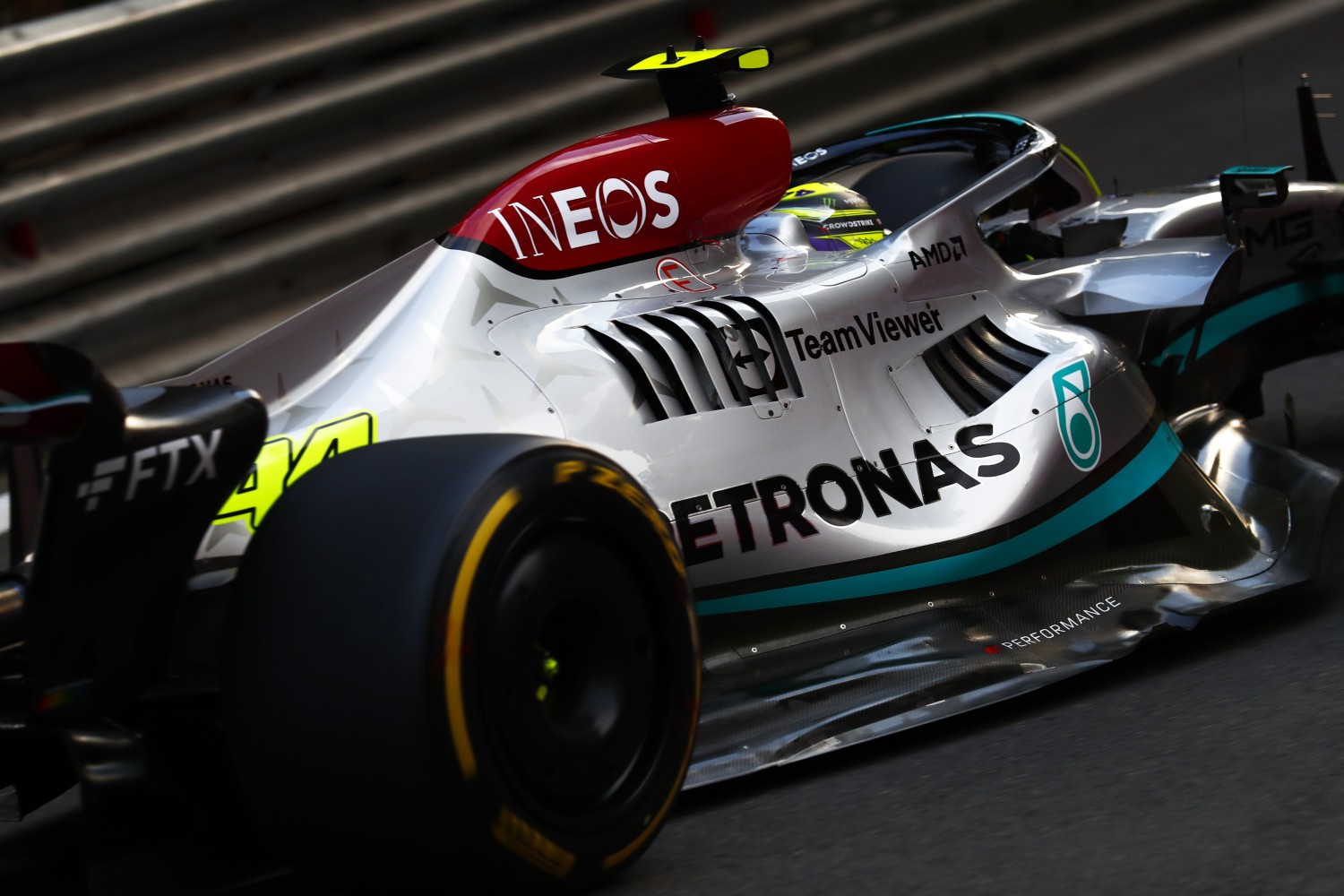 Andrew Shovlin
The morning session in hotter conditions was better for us than the afternoon when it cooled somewhat but regardless, we've got a bit of work to do to find time on single lap and long run. The balance isn't a major issue but we're lacking grip in the corners and the ride on the straights is uncomfortable for the drivers, so we need to improve that overnight. Our straight-line speed also isn't great but some of that will be due to us hitting the ground on the straights. We did have some new parts on the car today, so we'll review whether those were contributing to our issues. Overall, we're not in a good position and it's one where we need to be looking for some fundamental improvements rather than a case of fine-tuning.
Alfa Romeo
Valtteri Bottas
"We progressed pretty well throughout the day, even though the start was a bit tricky, with grip levels and car balance not quite there. The track feels a little bumpier than last year, but nothing to worry about: we didn't have any issues with bouncing, thankfully. We made quite a few setup changes during the day, and by the end the car was getting much better. I am sure there is more to unlock from it, and I didn't get many clear laps either, including the final one in FP2, where I was making big gains but locked up a tire and lost the lap. As usual, the midfield is very close, and I'm positive we can make a step forward overnight and improve quite a bit. I'm optimistic for qualifying and for the rest of the weekend."
Zhou Guanyu
"I had an enjoyable day out there: I like this track and I feel I got up to speed with the layout reasonably quickly, especially compared to my experiences in Jeddah and Monaco. I enjoyed the push laps and didn't make mistakes: I'm happy about this, although we obviously still have things we need to work out as a team. I'm confident we can make a step forward for tomorrow's qualifying: the battle in the midfield between P10 and P16 is extremely tight, so if we can find a few tenths we could have a big gain in positions on the grid. There are a lot of factors at play, not least the big difference finding a tow can make to one's lap, but we know we can be in this fight. We'll be giving everything we can to make it happen."
Aston Martin
Sebastian Vettel
"We had an encouraging first day today. It was incredibly windy during FP1, which meant it was very easy to lock a wheel under braking or run up an escape road. I had a couple of lock-ups but otherwise it was a pretty smooth day. We spent the first session working through a few balance issues, but the car started to come towards us in FP2. I think we are in a solid position for qualifying tomorrow."
Lance Stroll
"We had a successful day of practice and have already learned a lot and achieved some good lap times ready for the rest of the weekend. Although I had a brush with the barrier, thankfully it did not affect our running as nothing was broken, so I managed to get away with it. It was all part of getting into the rhythm of the circuit and finding the limits. I really enjoy this track and I think it is a fun challenge, so I am very much looking forward to getting back out here tomorrow."
Williams
Dave Robson, Head of Vehicle Performance: We've had a tricky day with an electronics problem on Nicholas's car stopping his session early in FP1 and a small brush with the wall by Alex in FP2 preventing him from completing the afternoon session. However, we have been able to complete a lot of what we had planned, and we have identified some areas to work on tonight. The car is working reasonably well at this circuit, but we need to find something else to improve the lap time and that will be our focus in FP3.
Alex Albon: Today's gone ok. It's been a bit tricky for us as the car felt good. It felt like one of the better cars that we've had so far this year. To be where we are on pace is a little bit confusing, so we need to try and understand what's going on. We've got a bit of work to do on that side. We'll go to the drawing board tonight and see what we can come up with.
Nicholas Latifi: Not an ideal day of practice as we missed most of FP1 through an electronical issue. In general, with street tracks you don't want to miss any running especially on this track with how much confidence you must get into your braking points. There's still a lot of lap time to come from me once I get that confidence from chipping away at it. We'll do our homework tonight to get a better understanding of the direction to go with the car. There's a bit of catching up to do but we're going to maximize every moment to prepare us for qualifying.