Le Mans: LMP2 ride-buyer takes out leading Corvette, Toyota still 1-2
Corvette Racing's GTE Pro run at the 24 Hours of Le Mans ended with retirements of both Chevrolet Corvette C8.Rs on Sunday.
Alexander Sims in the No. 64 Corvette was fighting to regain the class lead just before the 18-hour mark when a prototype driven by a ride-buying gentleman wanker moved into him on the Mulsanne Straight. The contact, with Sims on the far-left with two LMP2 cars going by, pitched the Corvette hard left into the guardrail nose-first.
Sims exited the car unassisted and was fine upon his return to the paddock. He, along with FIA World Endurance Championship teammates Tommy Milner and Nick Tandy, took turns leading in the pole-winning Corvette. Sims earlier set the fastest GTE Pro lap of the race.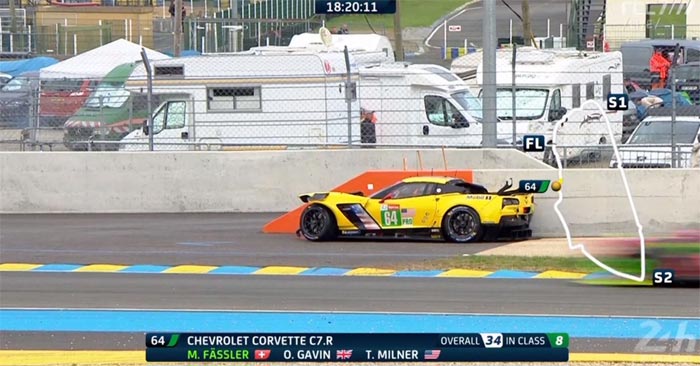 Only moments earlier, Corvette Racing had retired the No. 63 Corvette due to significant mechanical damage –  seen and unseen – at the rear of the car. It was unclear if this was a continuation from an earlier suspension issue in the race's first six hours. Every effort was made to get the car back into the race, but due to safety concerns for the team's drivers and fellow competitors, the decision was made to retire.
"This isn't how we wanted our Le Mans race to end," said Laura Klauser, GM Sports Car Racing Program Manager. "We're all proud of the dedication of everyone on the Corvette Racing team to give us the absolute best chance for our ninth class victory. At the end of the day, we're all proud to be part of the One Team effort that is Corvette Racing. We're glad Alexander is OK and that the C8.R kept him safe. Our focus now is on our two full-season efforts in the WEC and also the IMSA WeatherTech SportsCar Championship."
The #91 Porsche currently leads from the #51 Ferrari with 4 hours to go.
Overall, Toyota still runs 1-2, the #8 still ahead of the #7 but the 4-min. gap between the two is now down to 1m45s and closing.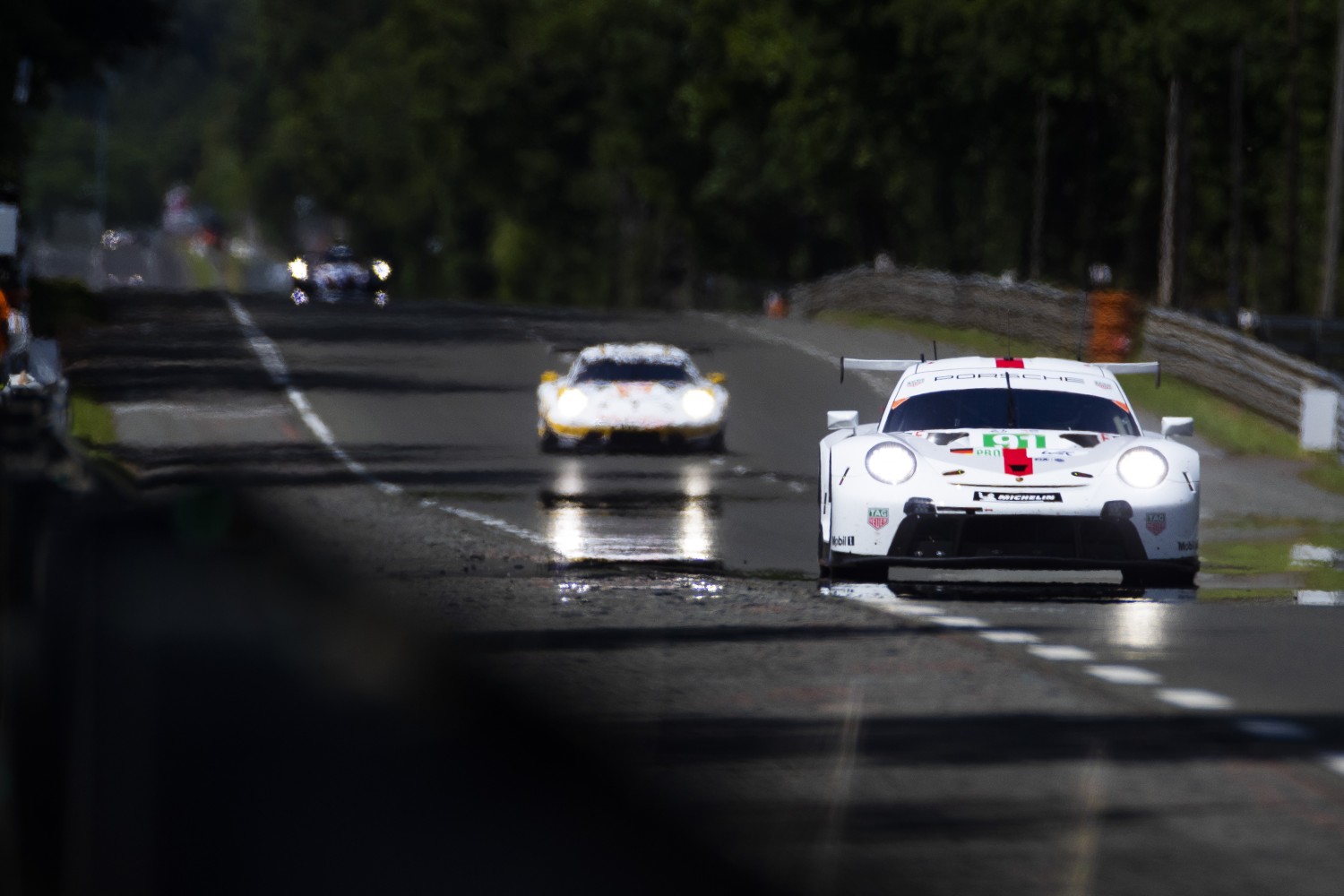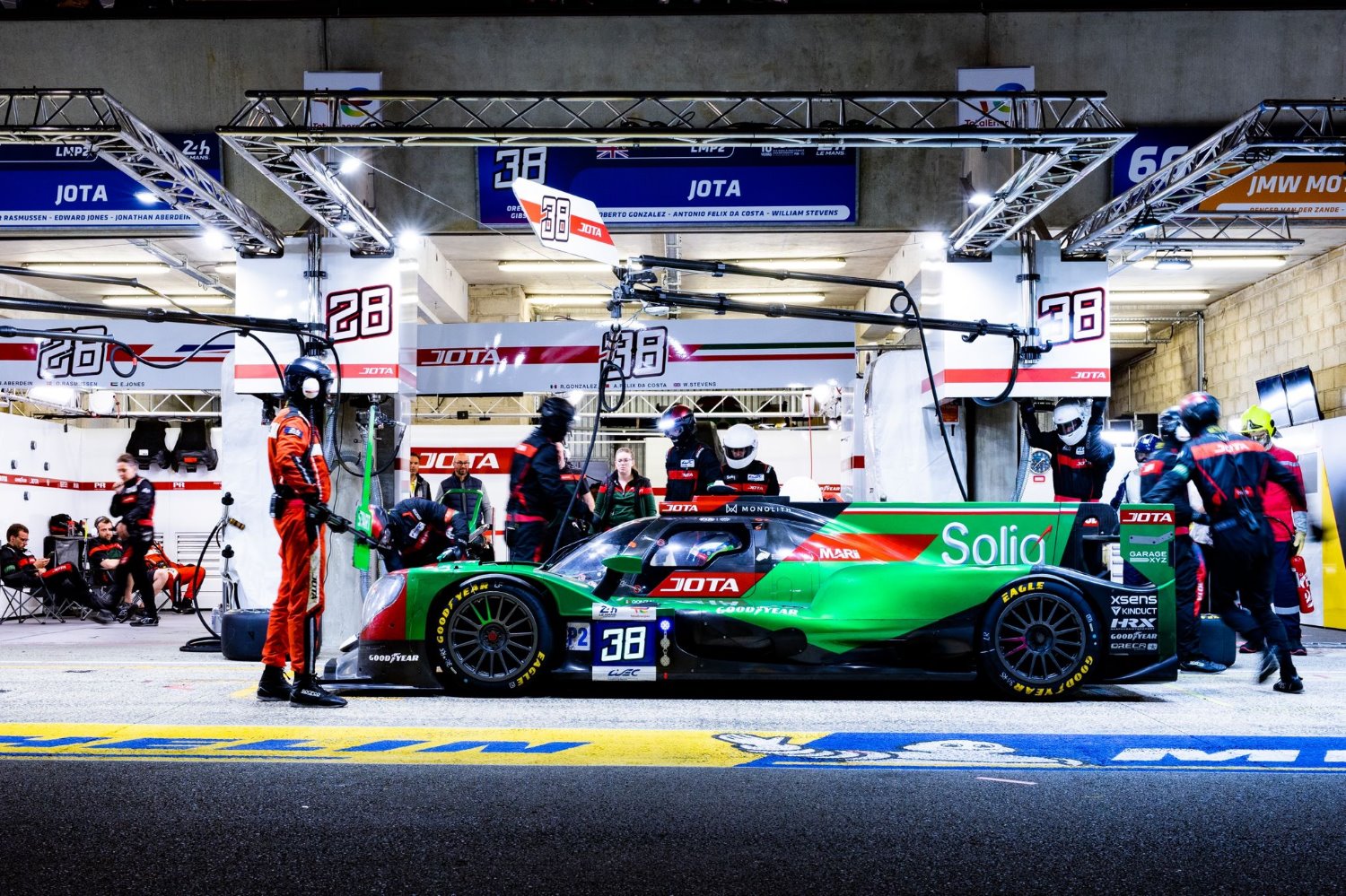 Hour 20 of 24 Standings