Le Mans: Toyota cruises to 1-2 finish, Porsche wins in LM GTE Pro
Sébastien Buemi, Ryo Hirakawa and Brendon Hartley in the No.8 Toyota Gazoo Racing Toyota GR101 Hybrid Hypercar celebrated a convincing win, ensuring that the Swiss racer claimed his fourth victory at Circuit de la Sarthe, with Hartley's securing his third triumph and Hirakawa his maiden one.
The race between the two Toyotas raged for the first 16 hours of the event with each car leading at stages, but an issue with the front hybrid system meant the No.7 driven by José María López , Mike Conway and Kamui Kobayashi lost crucial time and ensured No.8 was clear to take the win.
Toyota's win today marks the first time since the works Ferrari team took five straight victories at Le Mans between 1960 and 1964.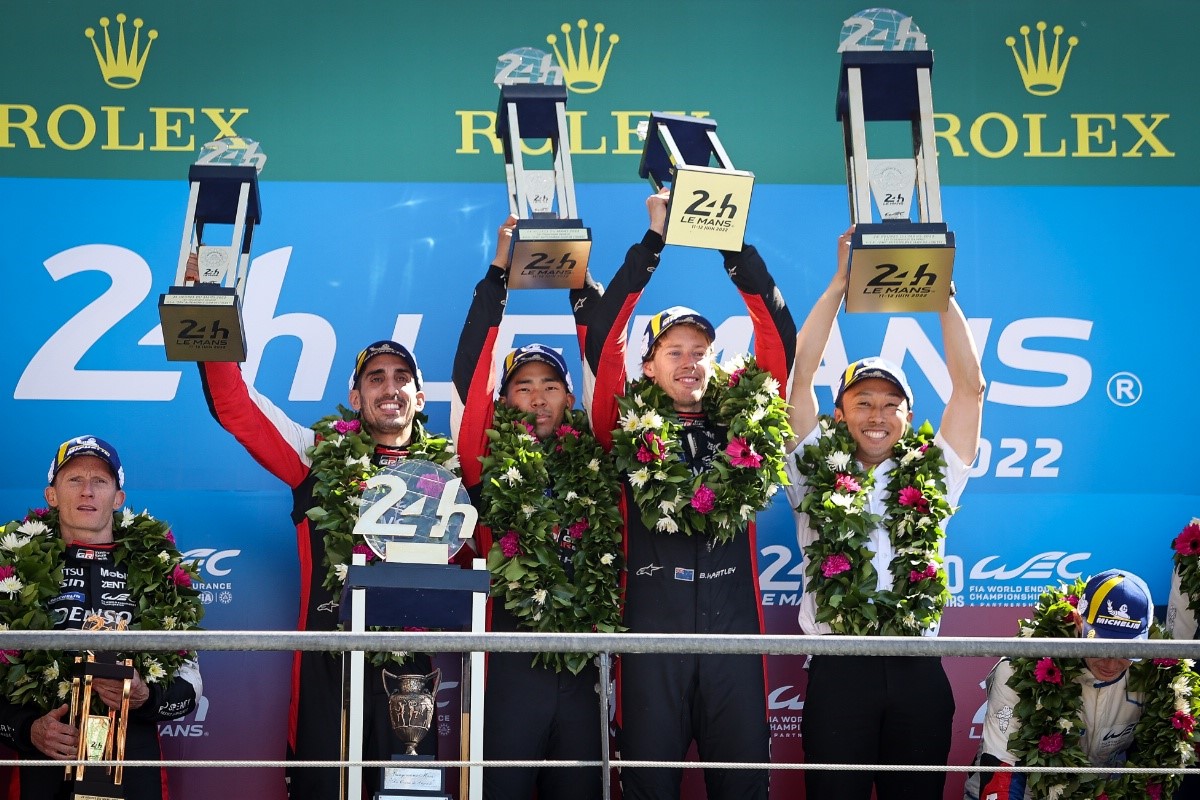 Glickenhaus Racing got one better than its 2021 fourth place by sealing a three-four finish. Ryan Briscoe, Franck Mailleux and Richard Westbrook took a popular podium in the No.709 Glickenhaus 007LMH after fighting back from an early unscheduled pit stop for a sensor change.
The sister No.708 Glickenhaus Racing entry driven by Pipo Derani, Olivier Pla and Romain Dumas took flag fourth after recovering well from damage and time lost from an off-track excursion by Pla at Tertre Rouge just before midnight.
Alpine ELF Team took point for fifth place for the 2022 WEC Hypercar class title bid but leaves Le Mans disappointed after a difficult weekend. A clutch issue, an accident, and several other smaller problems ensured it placed a distant 24th overall.
Sébastien Buemi (Driver, car #8): "It's hard for me to express myself after that race because it's just an amazing feeling, especially to be in the center of the podium with Ryo and Brendon. It is fantastic that we were able to win together with Ryo in his first Le Mans as part of the #8 car. He has done such a great job and I'd like to congratulate him for his performance. The whole team, and our crew, executed a perfect race without any mistakes and no damage to the car. It's an incredible feeling to win Le Mans for the fourth time, and the fifth time for TOYOTA GAZOO Racing. It will take a little bit of time before it sinks in because it's hard to realize what we achieved today."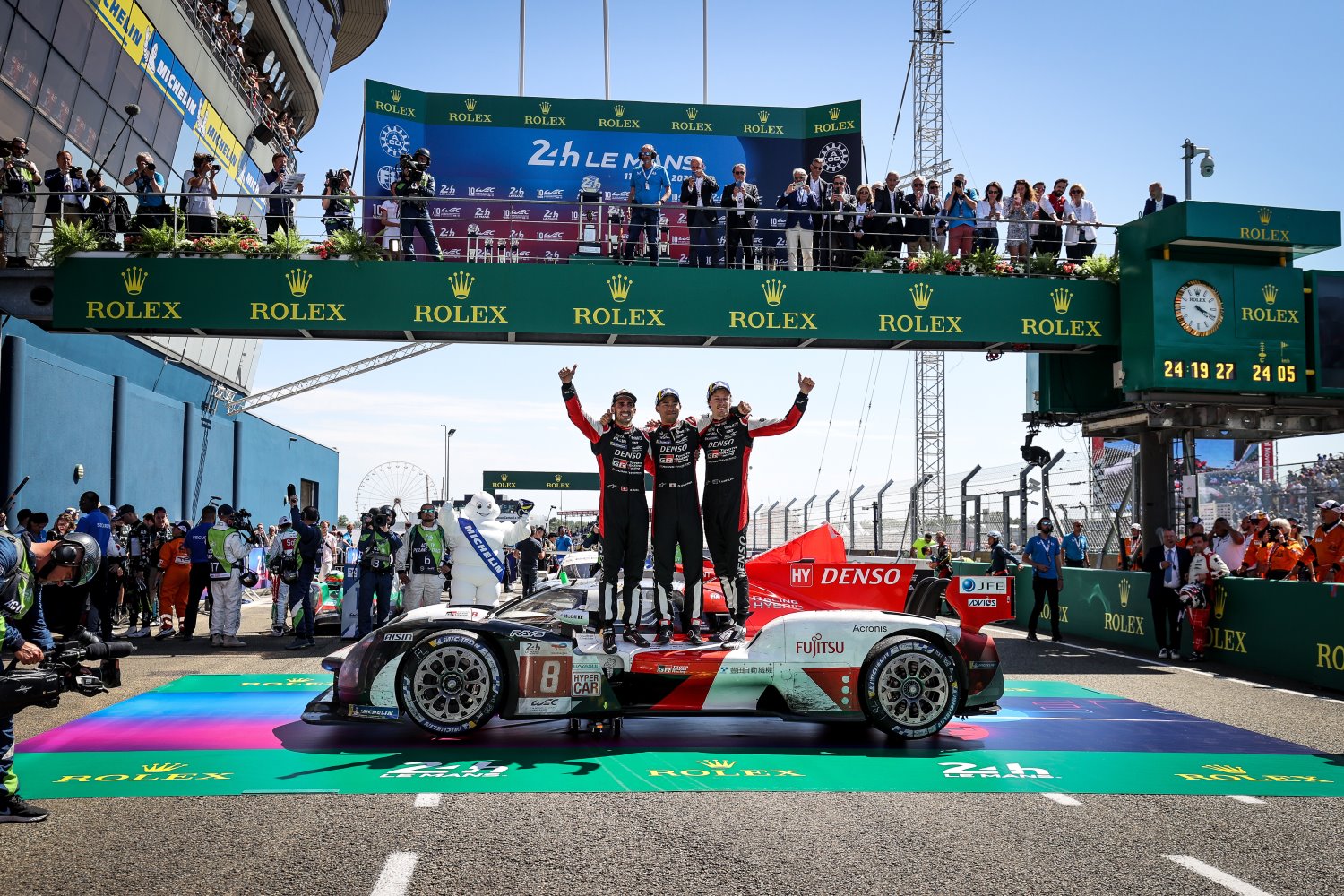 Brendon Hartley (Driver, car #8): "It's a great achievement to get a one-two at Le Mans for TOYOTA GAZOO Racing. It was a great feeling to be behind the wheel for qualifying and to get pole position, and it was even more special to take the race finish. It's the first time I've been able to do that and I was overwhelmed with emotions when I crossed the line. During the whole race you are trying not to think about the finish because we have seen what can happen in the last laps, particularly with TOYOTA. So when you cross the line, all the emotions come out and it's a great feeling. I am so happy for Ryo, who has integrated really well. We love him and he is a strong part of the team already. We also have a great relationship with the car #7 crew and it was fun to battle so hard with them for most of the race. We were flat-out for so long but after car #7 had their problem we backed off and took minimal risk."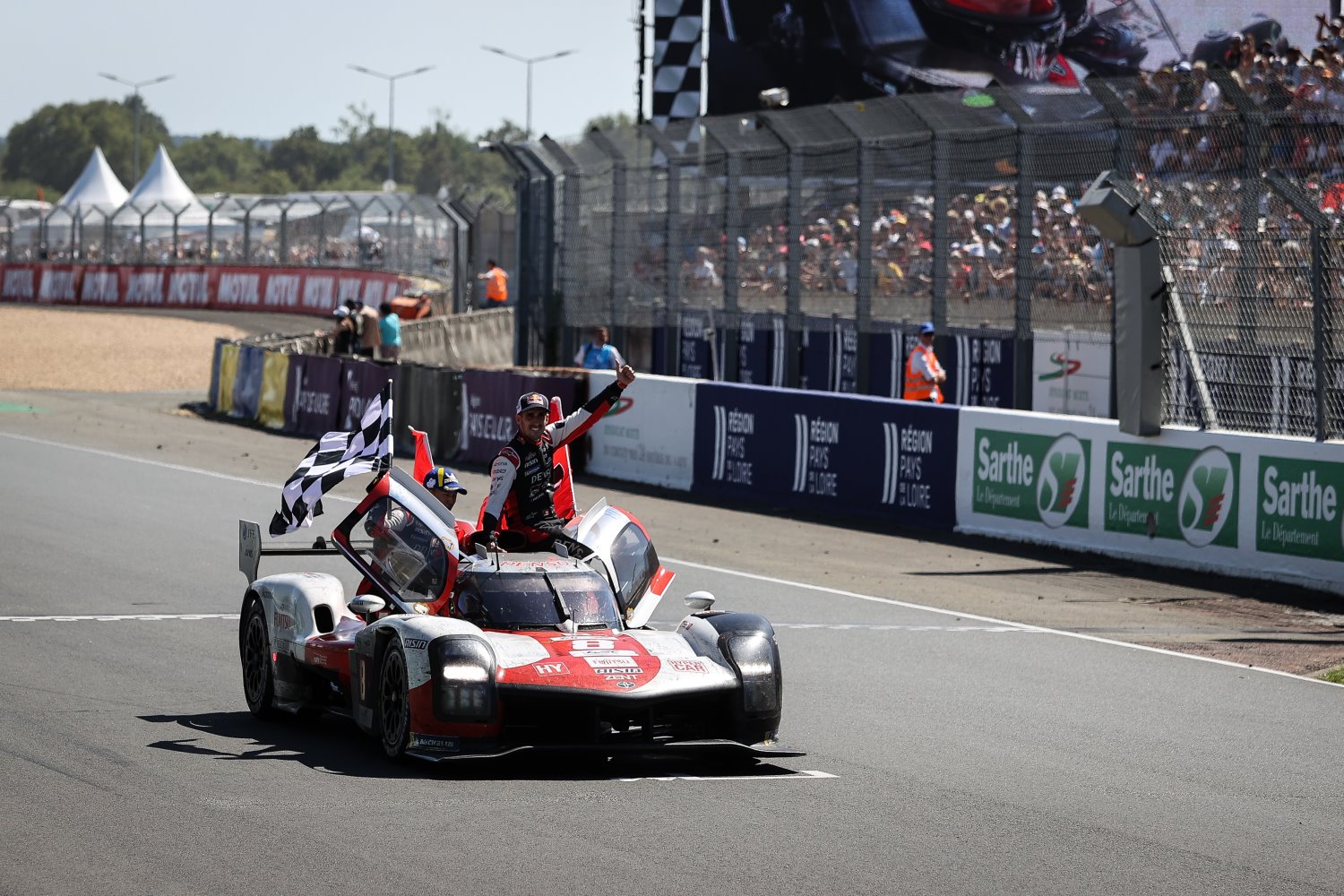 Ryo Hirakawa (Driver, car #8): "It's an honor to join the list of legends who have won Le Mans. To be honest, I still cannot believe my dream has come true today. It was such a close race for so long and we had such a great fight with car #7. Thank you to Sébastien and Brendon who have helped me a lot since I joined the team; it is an honor to drive in the same car as them. It is fantastic to have a one-two in my first Le Mans for TOYOTA GAZOO Racing and this is thanks to the hard work of the whole team. We had a perfect strategy, great pit stops and a race without any problems; I don't think we could do more."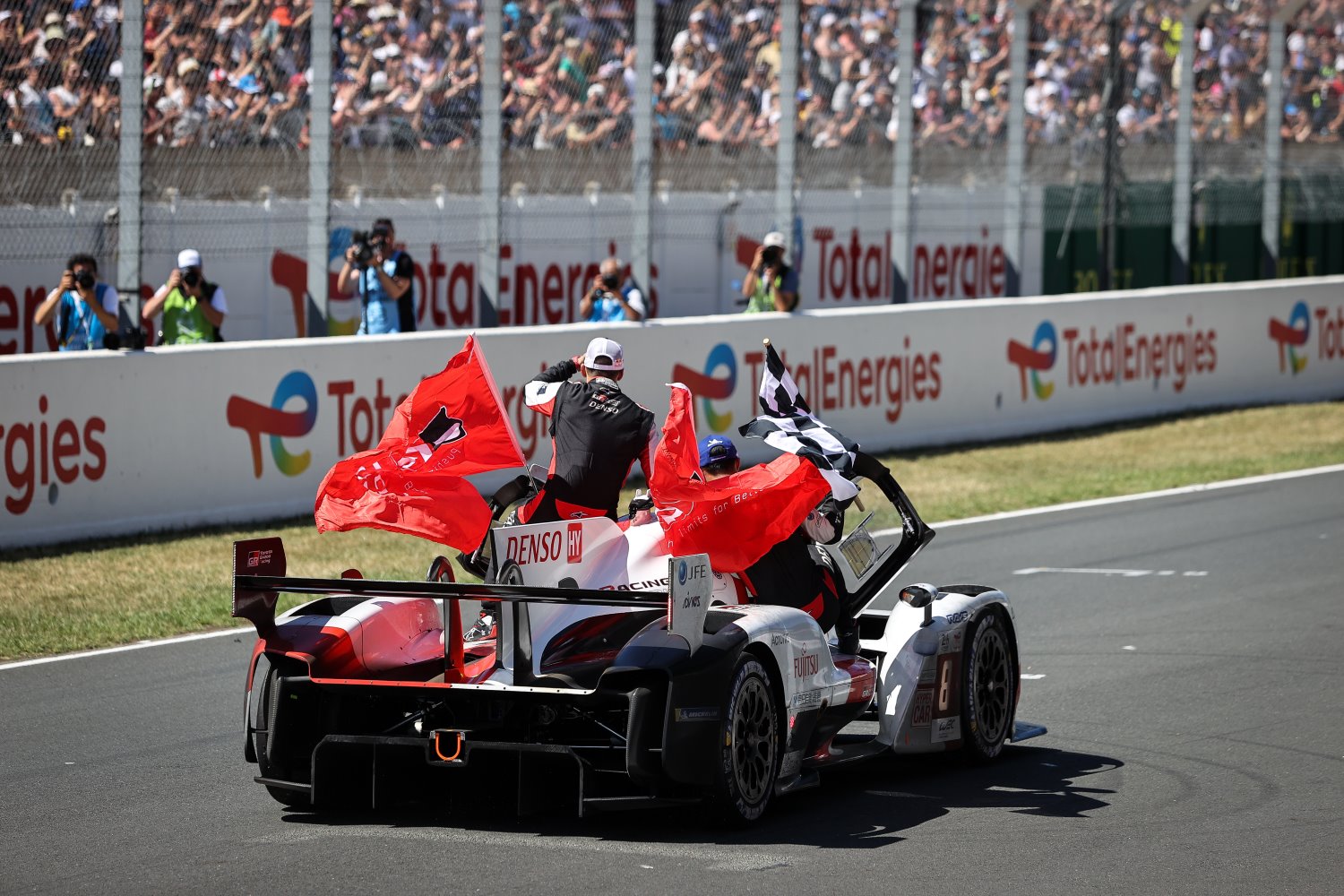 PORSCHE VICTORIOUS IN LMGTE PRO
Porsche took its first Le Mans LMGTE Pro win since 2018 as Frederic Makowiecki, Gianmaria Bruni and Richard Lietz claimed a hard-fought victory in No.91 Porsche GT Team 911 RSR-19.
Makowiecki took the checkered flag ahead of the No.51 AF Corse Ferrari driven by James Calado, Daniel Serra and Alessandro Pier Guidi in a close and tactical battle to the very end.
Each of the three manufacturers in LMGTE Pro – Ferrari, Porsche and Corvette spend times leading the immensely competitive category over the course of the 24 hours.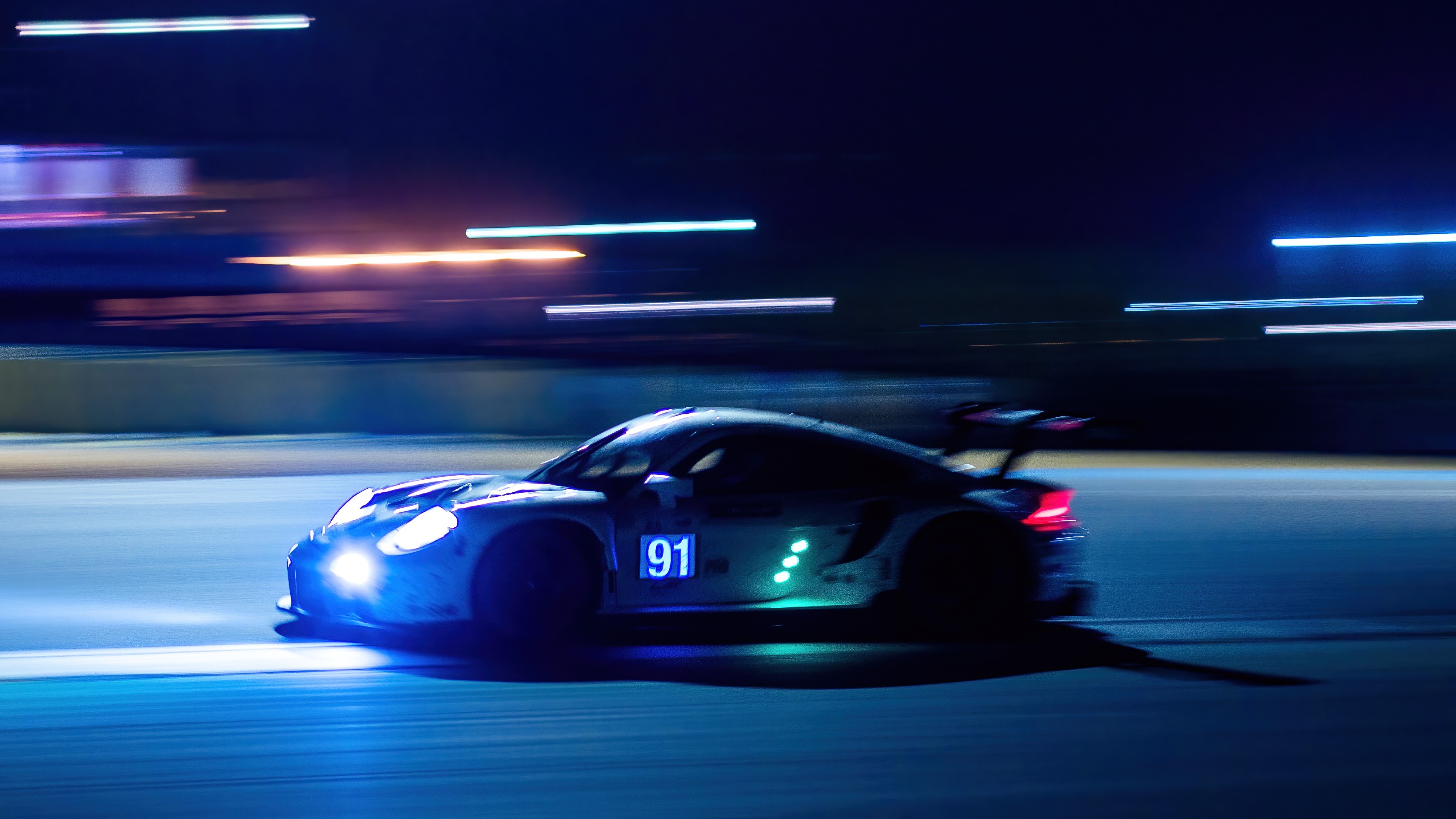 Several incidents and tales of misfortune played out over the race, with initially Corvette Racing appearing to have the advantage.
No.63 and No.64 Chevrolet Corvettes spent a good portion of the race in the lead but a suspension issue for the No.63 car of Nicky Catsburg, Jordan Taylor and Antonio Garcia, and then an early morning accident for the No.64 Alexander Sims-driven C8.R, meant an early end to US-entered teams' hopes.
Sims, who shared the seat with Nick Tandy and Tommy Milner, was an innocent party in a three-car incident on Mulsanne Straight after he was swiped into the barriers by the No.83 AF Corse-entered LMP2 car.
These issues had allowed the No.92 Porsche 911 RSR-19 of Kevin Estre, Michael Christensen, and Laurens Vanthoor to hit the front, but their own accident damage relegated this car down to fourth place at the checkered flag.
This was one place behind the Miguel Molina, Davide Rigon and Antonio Fuoco-driven No.52 AF Corse Ferrari which was delayed in the early stages of the race by a puncture.
The final finisher in LMGTE Pro was the Riley Motorsports Ferrari of Felipe Fraga, Sam Bird and Shane van Gisbergen that crossed the line fifth in class.
JOTA SPORT FIRST AND THIRD IN LMP2
Jota Sport celebrated a hat-trick of Le Mans LMP2 victories as Antonio Felix da Costa, Roberto Gonzalez, and Will Stevens dominated the class from the early stage in flawless performance.
Adding to the British team's previous wins in 2014 and 2017, the No.38 car controlled the field and lead home the Prema Orlen Team trio of Robert Kubica, Louis Deletraz and Lorenzo Colombo.
Stevens took the checkered flag to trigger wild scenes of jubilation in the Jota Sport pit as they also toasted a double podium success with the No.28 claiming third with Ed Jones, Oliver Rasmussen and Jonathan Aberdein completing a fine showing.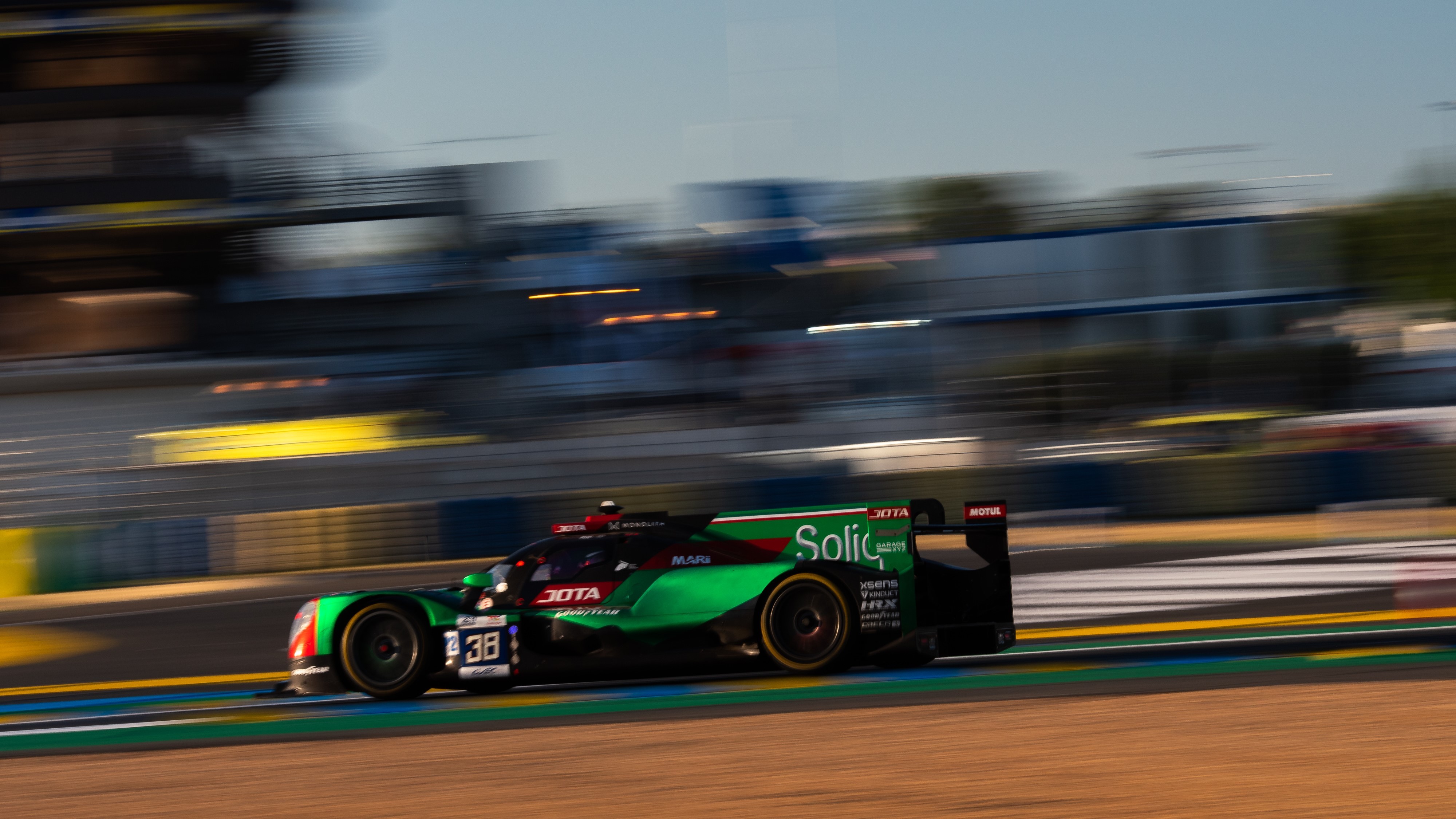 Reigning champions, WRT suffered bitter disappointment as pole-sitting No.31 car dropped back after a 60-seocnd penalty for the first corner contact with No.22 United Autosports USA entry.
But heroic fightback saw the car in contention for a podium finish until Robin Frijns crashed on the exit of the Indianapolis corner on Sunday lunchtime.
TDS Racing x Vaillante Oreca-Gibson served up a feel-good story of Le Mans after replacing its chassis and driver ahead of the race.
Nyck de Vries made a last-minute cameo appearance and turned out to be a significant weapon in the car, claiming fourth position alongside his teammates Mathias Beche and Tijmen van der Helm.
Team Penske place fifth in class with Felipe Nasr, Dane Cameron and Emmanuel Collard making their final WEC appearance of 2022 together, before the team switches its focus to Porsche's forthcoming LMDh project. The distinctive yellow and blue Oreca-Gibson lost time with bodywork repairs early on in the race.
United Autosports concluded a fightback race from first-hour issues to place sixth, with the No.23 car of Alex Lynn, Oliver Jarvis and the youngest ever driver to start at Le Mans, Joshua Pierson.
The Pro/Am division was taken by the No.45 Algarve Pro Racing entry of Steven Thomas, James Allen and Rene Binder, as they lead home the Nielsen Racing car of Ben Hanley, Rodrigo Sales and Matt Bell.
TF SPORT CLINCHES SECOND LE MANS LMGTE AM WIN
TF Sport sealed the victory in the 23-car LMGTE Am field with Ben Keating, Marco Sorensen and Henrique Chaves to double up and reprise 2020 Le Mans success.
The Aston Martin Vantage took the lead of the class from the WeatherTech Porsche 911 RSR-19 in the early morning, never looked back and went on to extend its lead beyond the reach of the US-entered car.
Keating took a much-coveted first win at his eighth attempt and banished the memory of losing victory through disqualification in 2019, while Sorensen scored his first Le Mans class victory on his eighth attempt.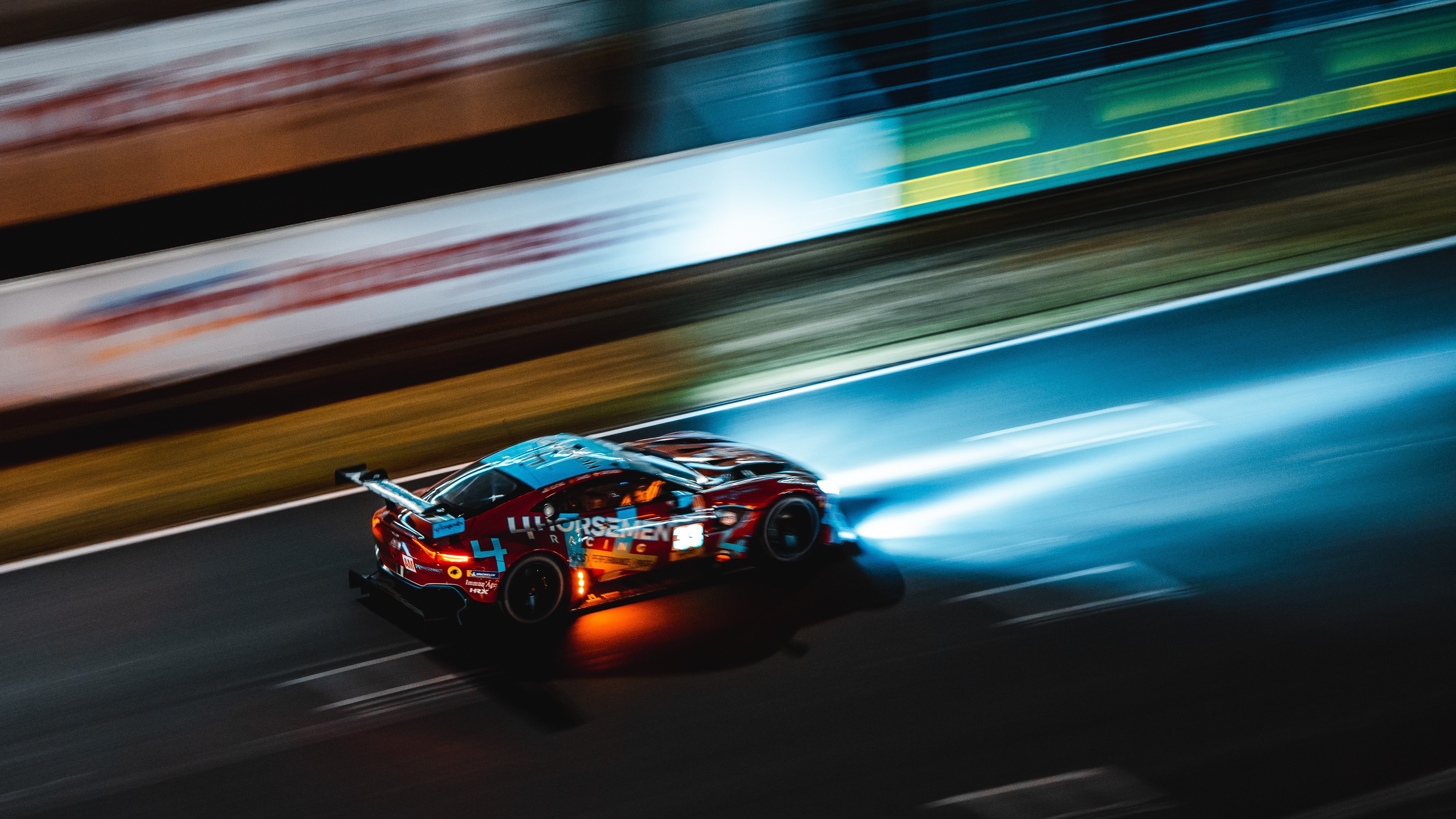 WeatherTech Racing completed an excellent race but ultimately lost the chance of a victory after an off-track excursion in the early morning period.
A fine day for Aston Martin saw the No.98 NorthWest AMR line-up of Paul Dalla Lana, Nicki Thiim and David Pittard taking third place after a relatively smooth run.
GR Racing took its best-ever Le Mans result as Ben Barker, Mike Wainwright and Riccardo Pera claimed fourth, ahead of similar No.88 Dempsey Proton Racing Porsche 911 RSR-19 entered for Jan Heylen, Fred Poddard and Maxwell Root.
Race Results