NASCAR: Hendrick Motorsports reaches 100,000 miles led in Cup Series
Hendrick Motorsports made history at Sonoma Raceway on Sunday afternoon.
The organization has now eclipsed the 100,000 miles led mark in the NASCAR Cup Series and is the first team in Cup history to accomplish that. Hendrick Motorsports led the first 52 laps at the California road course. Kyle Larson led the opening 26 laps, while Chase Elliott led the next 26 laps.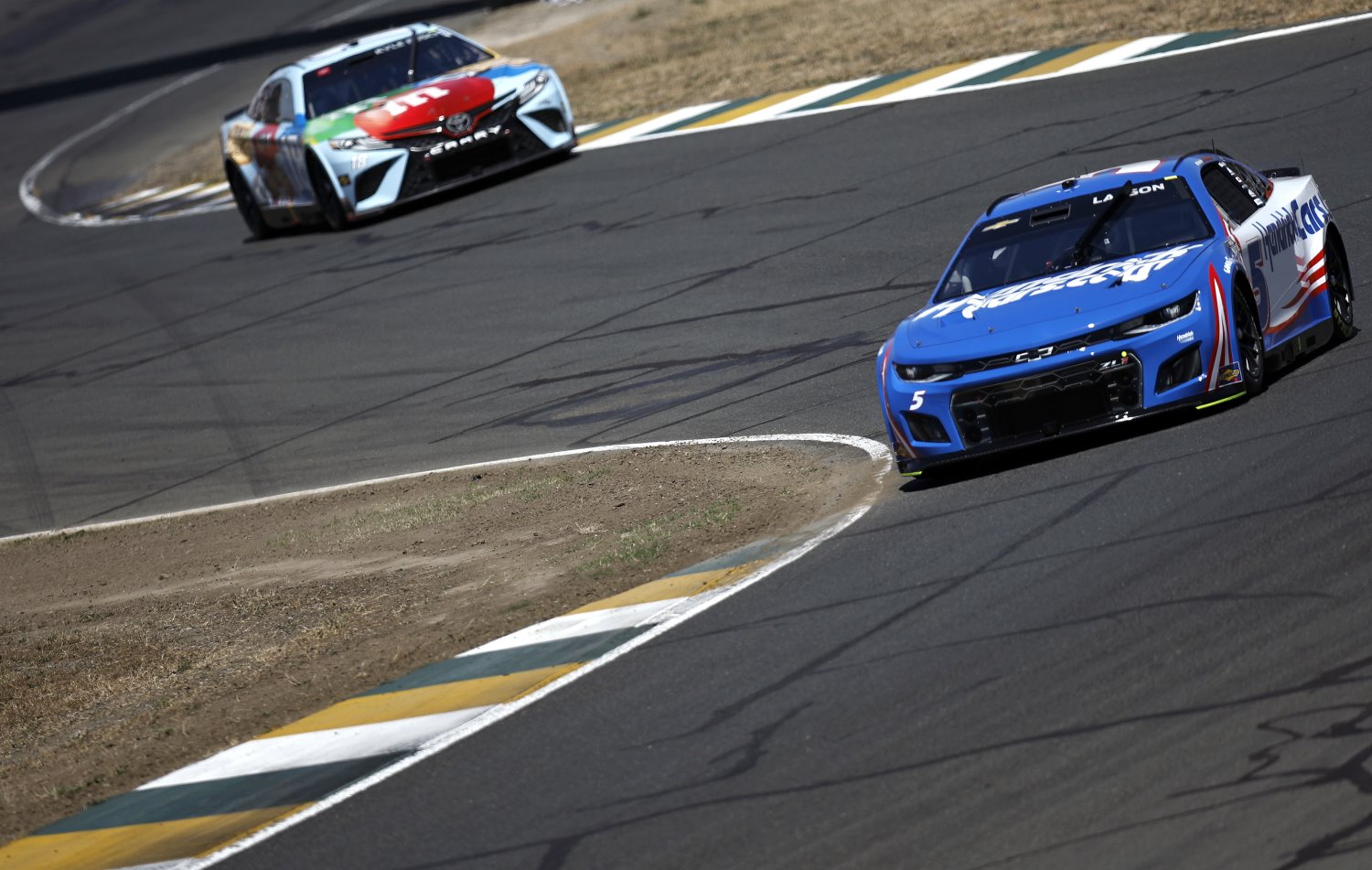 Entering Sunday's race at the 1.99-mile road course in California, Hendrick Motorsports had led 99,902.90 miles in its Cup Series history and needed just 98 miles and 50 laps led to cross 100,000 miles. Following the Sonoma event, the organization has led 100,006.38 miles in the sport's top series.
In 2022, the team has led 1,332 laps and been out front for 1,548.91 miles.
Earlier this season, Hendrick Motorsports became the first Cup organization to tally 2,000 top-10 finishes in the series. The team currently has 2,015 top-10 finishes.
Last year at Charlotte Motor Speedway, Kyle Larson's win gave Hendrick Motorsports its 269th Cup victory, surpassing Petty Enterprises as the leader on the all-time wins list by team. In that race, the Rick Hendrick-owned team led 559.5 of a possible 600 miles. Presently, the team has 285 wins in the sport's top series.
Two of the current drivers for Hendrick Motorsports are among the top six in most miles led for the team.
6: Kyle Larson (3,959.528 miles led)
5: Dale Earnhardt Jr. (4,347.677 miles led)
4: Geoff Bodine (5,167.738 miles led)
3: Chase Elliott (5,819.724 miles led)
2: Jimmie Johnson (24,871.212 miles led)
1: Jeff Gordon (31,523.282 miles led)