F2: Juri Vips suspended, now axed
(Update)
After an investigation into his apparent use of a racial slur, Red Bull has now sacked former test and reserve driver Juri Vips after he used racist language on an online stream.
"Following its investigation into an online incident involving Juri Vips, Oracle Red Bull Racing has terminated Juri's contract as its test and reserve driver," the team's statement read.
"The team do not condone any form of racism."
---
June 21, 2022
Red Bull Racing have suspended junior driver Juri Vips as they investigate an incident where he appeared to make a racial slur during a live stream.
Vips was playing Call of Duty with other players including fellow Red Bull junior team driver Liam Lawson while it was being streamed on Twitch.
Red Bull issued a statement: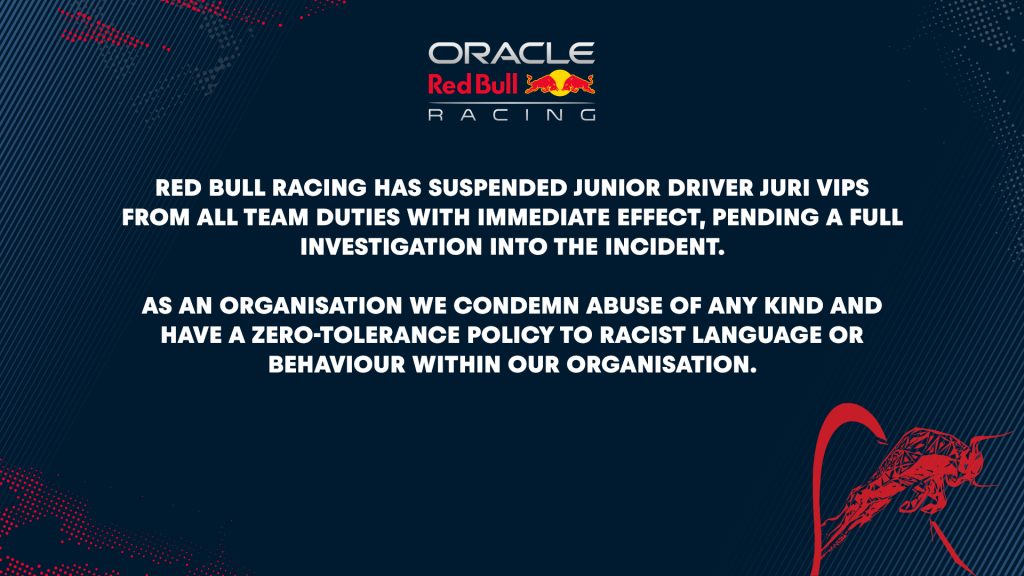 The Estonian driver put out an apology on his personal Instagram:
View this post on Instagram
It's currently unknown on the status of his F2 drive with Hitech GP.