IndyCar: Juncos Hollinger Racing Partners with National Association of Wholesaler Distributors
Juncos Hollinger Racing (JHR) is pleased to announce its partnership with National Association of Wholesaler Distributors (NAW). NAW will be on board the No. 77 JHR Chevrolet driven by NTT INDYCAR SERIES rookie Callum Ilott for the remainder of the 2022 season.
As the public policy leader of the 30,000 employers with locations in all states and the District of Columbia, NAW advocates its members' interests on national issues that affect the entire wholesale distribution industry. NAW assists merchant wholesaler-distributors to be the most efficient channel for bringing goods to the market through benchmarking, strategic management information, networking, and high-level conferences.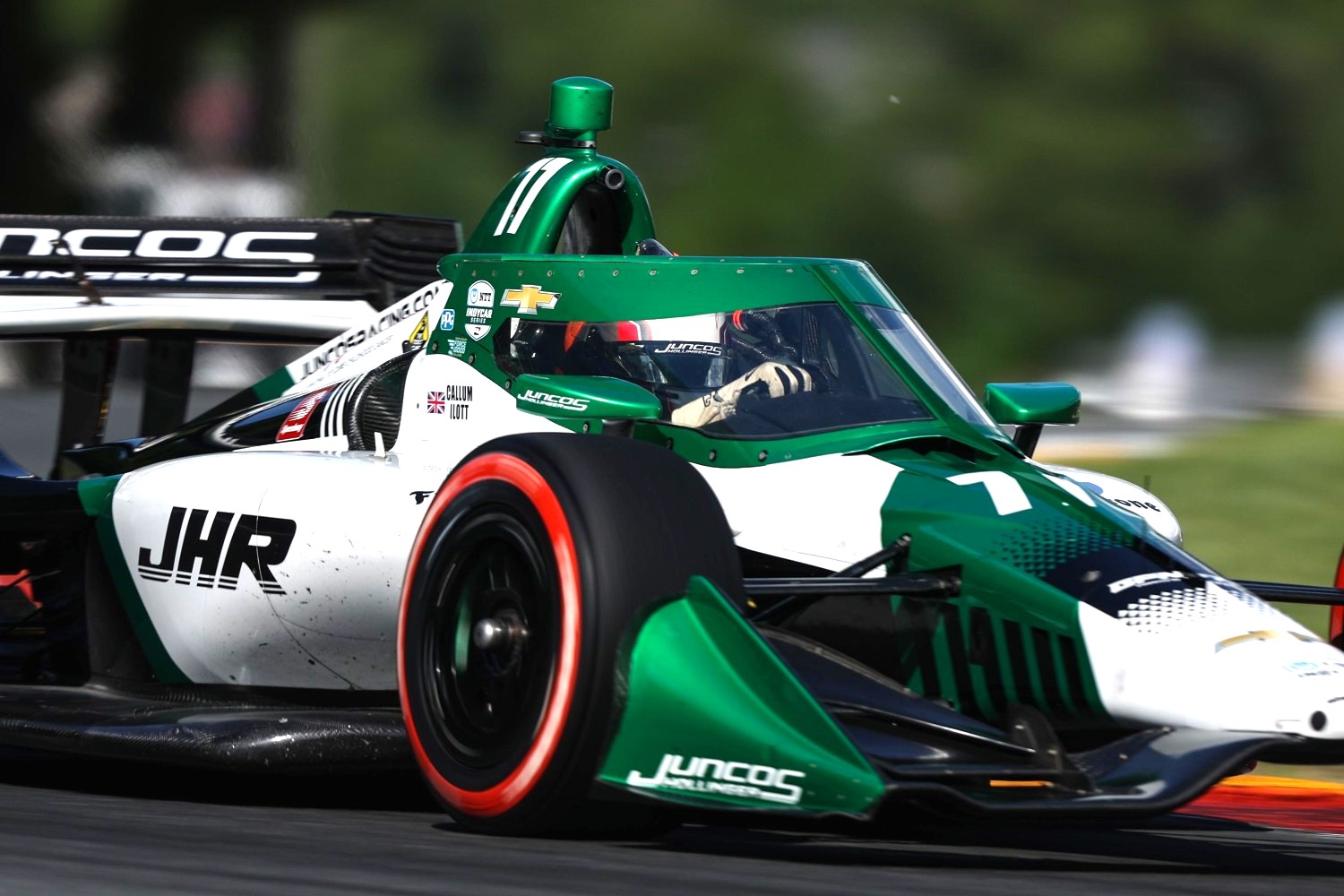 NAW members will receive unique access to the JHR team during race events this year to showcase the NTT INDYCAR SERIES and building business relationships through motorsports. JHR will participate in the association's events to engage members and build awareness about the team and the NTT INDYCAR SERIES.
"It's an honor to be part of the first of its kind association partnership with Juncos Hollinger Racing," said Eric Hoplin, NAW CEO. "As a Washington, DC based association with members across the country, we look forward to delivering valuable membership engagement outside the beltway through this immersive racing program. Our members will network and witness first-hand the speed of execution excellence demonstrated by the NTT INDYCAR SERIES."
"We are excited to partner with NAW and showcase the incredible business value of motorsports partnerships," said Ricardo Juncos, Co-owner and Team Principal of JHR. "Our team benefits from great distributors. I want to thank NAW for coming on board the No. 77 JHR Chevrolet, and look to building a great relationship throughout this season and onward."