F1: Honda could return to F1 in 2026 – report
(3rd Update)
We are raising this rumor to 'strong' today because it sure sounds like Honda may have a change of heart once F1 is carbon-neutral in 2026.
Speaking at the Red Bull Ring, Honda Racing Corporation president Koji Watanabe said: "Formula 1 is the top motorsports category, so we are always watching what is happening in the F1 world.
"Of course, we just finished and concluded our activities, so nothing [has been] discussed within the Honda company about 2026 season. So, no plan.
"[But] it is not a closed door. My understanding is that F1 is discussing to decide the regulations for 2026, and definitely the direction is carbon neutrality. That is the same direction as us.
"So we don't have to [diverge] from carbon neutrality through F1 now. It is probably also a good opportunity to study carbon-neutral F1. So it's not a closed door."
Watanabe said that Honda would need to get its carbon-neutral road car program fully set on course before serious consideration would be given for an F1 return.
Asked by Motorsport.com what the key factors would be for Honda to green light an F1 return, Watanabe said: "I think there are several factors we need to watch.
"But once we decided to conclude the F1 because of mass production [road cars] and carbon neutrality, first we need to concentrate on this side.
"Then, once we can realize that we can achieve this, we can consider F1."
Regarding the time frame for a decision about a potential 2026 return, Watanabe suggested that a call needed to be made by the end of 2023.
"I don't know the exact time frame," he said. "But if we want to return to F1 in 2026, probably we need to decide within 1-1.5 years."
Watanabe added: "At least until 2025, Honda is going to be a kind of team partner of both teams. And although the detail is not decided yet, also HRC will become a kind of technical partner of both teams until 2025."
Pushed on a change of branding approach, Watanabe said: "We need to decide for the next season, but personally, I want to utilize more Honda….So the combination of Honda and HRC."
---
July 9, 2022
(GMM) A week ago at Silverstone, Christian Horner denied that Red Bull has held talks with Honda about the Japanese manufacturer's potential official return to Formula 1.
But that could be all about to change.
Actually, the team's home race in Austria was slated to be the scene of the official announcement of a Red Bull-Porsche engine tie-up for 2026 and beyond.
"All I know is that the VW Group will get involved once the regulations are in place and that's not the case yet," Dr Helmut Marko said.
Indeed, the FIA announced after Friday's meeting of the F1 Commission that the 2026 engine rules are now "close to finalization".
"It's realistic in the fall," Marko said.
In the meantime, rumors that Honda could be looking to ramp up its Formula 1 program to full official status look set to continue.
"There's certainly been no discussion with ourselves about that," Red Bull team boss Horner said a week ago.
But specialist Japanese sources report that a high-powered Honda delegation is trackside at the Red Bull Ring this weekend.
It is headed by three figureheads, including Honda Motor Co. president and CEO Toshihiro Mibe and the Japanese carmaker's chairman Seiji Kuraishi, and Honda Racing president Koji Watanabe.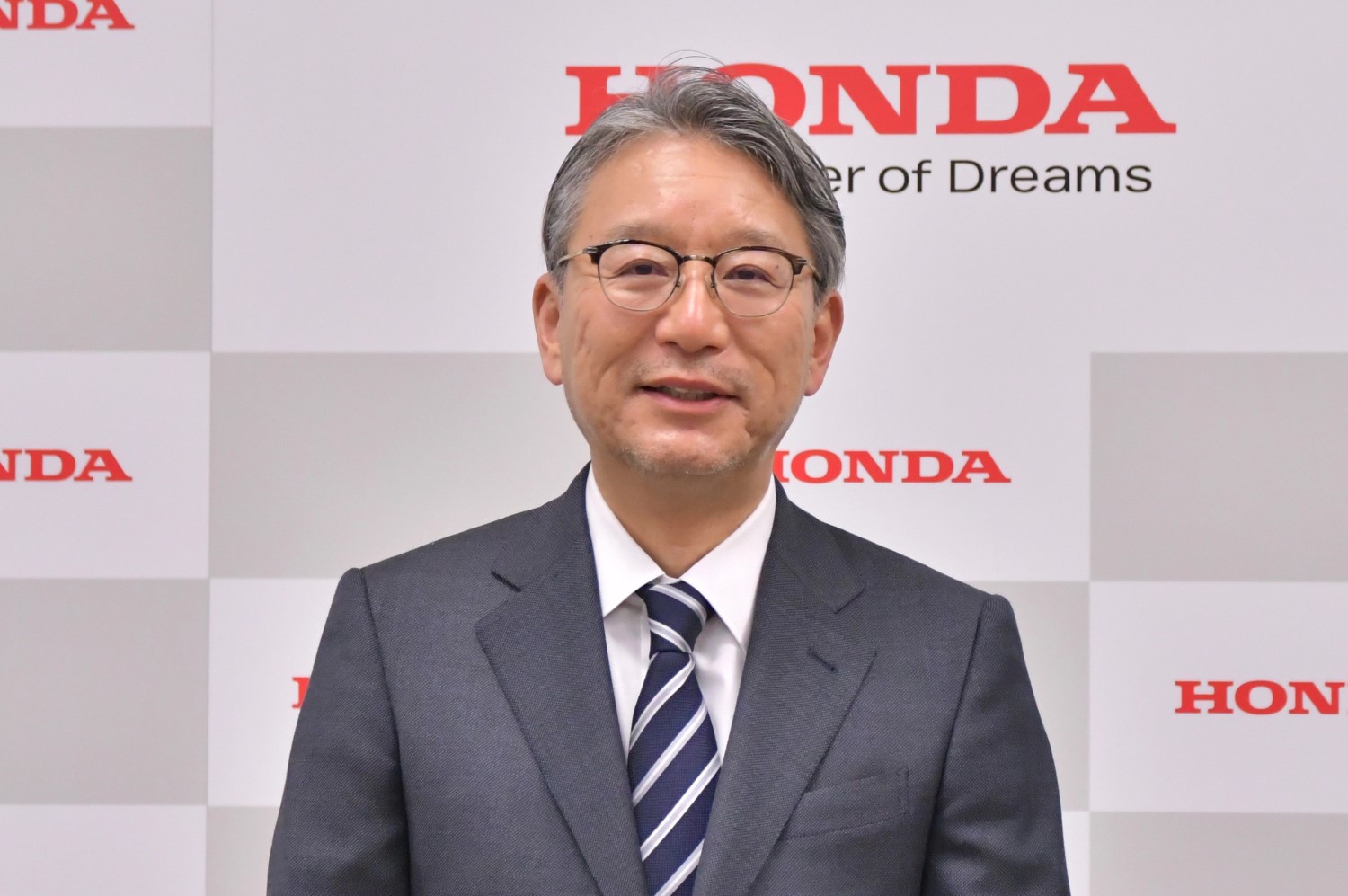 One source insists that Honda is not looking to compete with Porsche for the 2026 deal, but instead to bring the Honda name back to Formula 1 for the period 2023-2025.
Others think Honda is now considering a works team from 2026.
---
July 8, 2022
Senior Honda personnel will attend this weekend's Austrian Grand Prix likely to get its name back on the Red Bull car since Honda is still designing and supported their engine. Red Bull is winning and Honda is getting no credit for it.
F1 believes Honda has come to regret its decision to quit, a call made at the height of the COVID-19 pandemic in 2020 because Honda said it needed to divert financial and technical resources to developing sustainable technologies and future-proof the automotive side of the company.
This speculation will not be helped by the presence of senior figures from Honda and HRC at the Red Bull Ring this weekend.
Honda's CEO Toshihiro Mibe and chairman Seiji Kuraishi, plus HRC president Koji Watanabe and HRC director Yasuaki Asaki (who heads Honda's F1 R&D department), are all expected to be in Austria as guests of Red Bull.
If Honda were to decide to stay in F1 past 2025, it will not be with Red Bull as they are rumored to have already inked a deal with Porsche.
We could see Honda not wanting their engine technology to fall in the hands of Porsche, so it's this topic of discussion, and getting their name back on the car through 2025, that likely centers around their attendance this weekend.
But if they are having 2nd thoughts about staying past 2025, Michael Andretti had better be on the phone to Japan because Renault will not get his team approved to enter F1, but getting Honda to stay certainly would.
According to Auto Motor und Sport's Michael Schmidt "Honda could team up with AlphaTauri or even take over the Faenza team," he said.
"After the summer break, we should know more."
However, if Christian Horner knows anything about that or has heard talk, he isn't saying.
"Should Honda choose to reverse their decision post 2025?" said the Red Bull team boss. "That really is a question for them.
"There's certainly been no discussion with ourselves about that."
"We opened the Red Bull Powertrain building earlier this week so the staff moved into the building, which is a facility that should hopefully enable us to produce really competitive engines starting from 2026.
"We have an engineering partnership with agreement with Honda for the supply of the current engines under the current agreement to the end of year the 2025 set of regulations.
"Of course there's discussions of Porsche and Audi looking at entering the sport, which I think again is really exciting for Formula 1 to have brands like that wanting to come in.
"But again that is subject to what are the regs going to be, what is the treatment of a newcomer going to be and so many of those aspects."
---
June 24, 2022
(GMM) Formula 1 and Volkswagen are getting nervous about delays in the finalization of the engine rules for 2026.
Porsche and Audi intend to enter F1 for the beginning of the simpler and greener set of new engine rules, but Auto Motor und Sport reports that "renegotiations and internal quarrels" are holding up the green light.
"Actually, the World Council should approve the regulations on June 29," said correspondent Michael Schmidt.
"Audi and Porsche are now pushing for the green light before the summer break, while the FIA is promising that it will come in July."
That probably won't be in time for the Austrian GP, though, which is where Porsche and Red Bull apparently wanted to make their 2026 collaboration official.
The delay also means the identity of Audi's works partner, which is hotly tipped to be Sauber, will remain under wraps for now.
The Volkswagen Group, meanwhile, is apparently "nervous" that Formula 1 is taking so long with its 2026 regulations.
And according to Schmidt, so too is F1 CEO Stefano Domenicali because two more car manufacturers involved in the sport is a big deal.
Apparently, the delays are about reconciling the differences between the VW brands and the established manufacturers in Formula 1, especially under the new financial limitations.
Also, "an internal FIA dispute" held things up even further, with a reported conflict between FIA president Muhammed Ben Sulayem and secretary general Peter Bayer leading to the latter's departure.
Ben Sulayem has now assured the VW marques that the regulations will be in place in July.
"This was confirmed personally to the management boards of Audi and Porsche in separate telephone conferences before the Canadian GP by Ben Sulayem and Domenicali," Schmidt revealed.
After the Audi and Porsche deals are set in stone, Schmidt thinks it is possible that Honda will announce its full return to Formula 1 for 2026.
"If that happens, they could team up with Alpha Tauri or even take over the Faenza team," he said.
"After the summer break, we should know more."