F1: ESPN wins USA TV rights deal
(2nd Update)
Despite its smaller broadcast package, F1's digital reach nearly rivals the NFL and MLB.
The sport's American fanbase has grown 33% since 2020, and more than half the fans credit Netflix's "Drive to Survive" docuseries with playing a major role in their fanhood. (Fanship?)
In 2021, race viewership on ESPN surged 56%, and hoards of people attended races in Miami and Austin.
On TikTok, the hashtag #formula1 has ~17B views. That's:
Around 1/5 as many as #NBA (~87B)
Almost 1/2 as many as #NFL (~43B)
Around 2/3 as many as #MLB (~29B)
That's extraordinarily impressive for a sport that has a broadcast package currently valued at just ~$5m annually.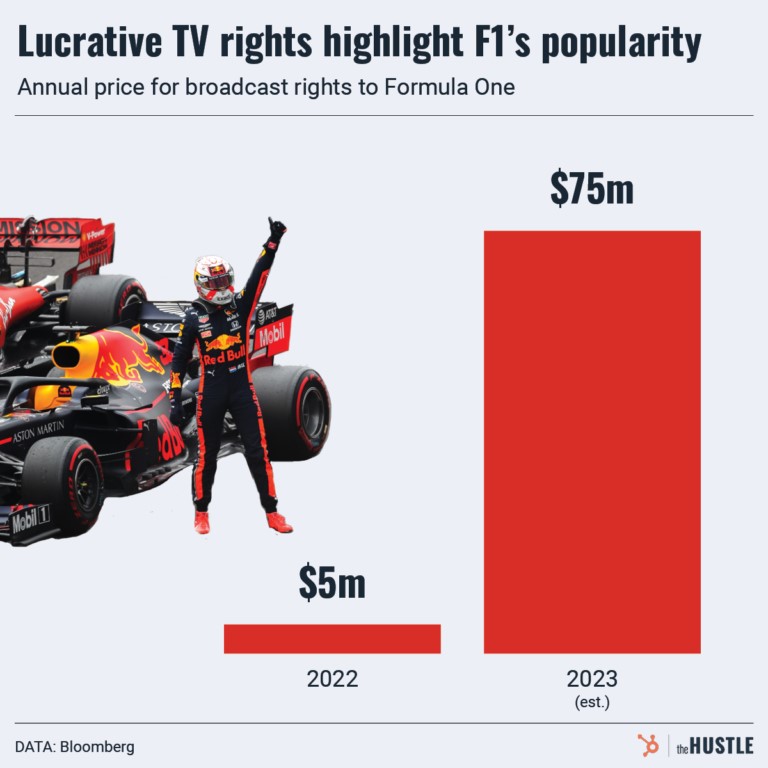 The Hustle
---
June 25, 2022
ESPN's plan is to still use Sky Sports F1's coverage going forward, President of Programming Burke Magnus told SBJ.
ESPN execs also "intend for the races to be presented essentially the way they are now relative to a commercial-free experience."
ESPN's deal gives the media company flexibility to put a small, but undetermined number of races exclusively on its ESPN+ streaming service. Most races will be carried on linear television, either ABC or ESPN, sources said.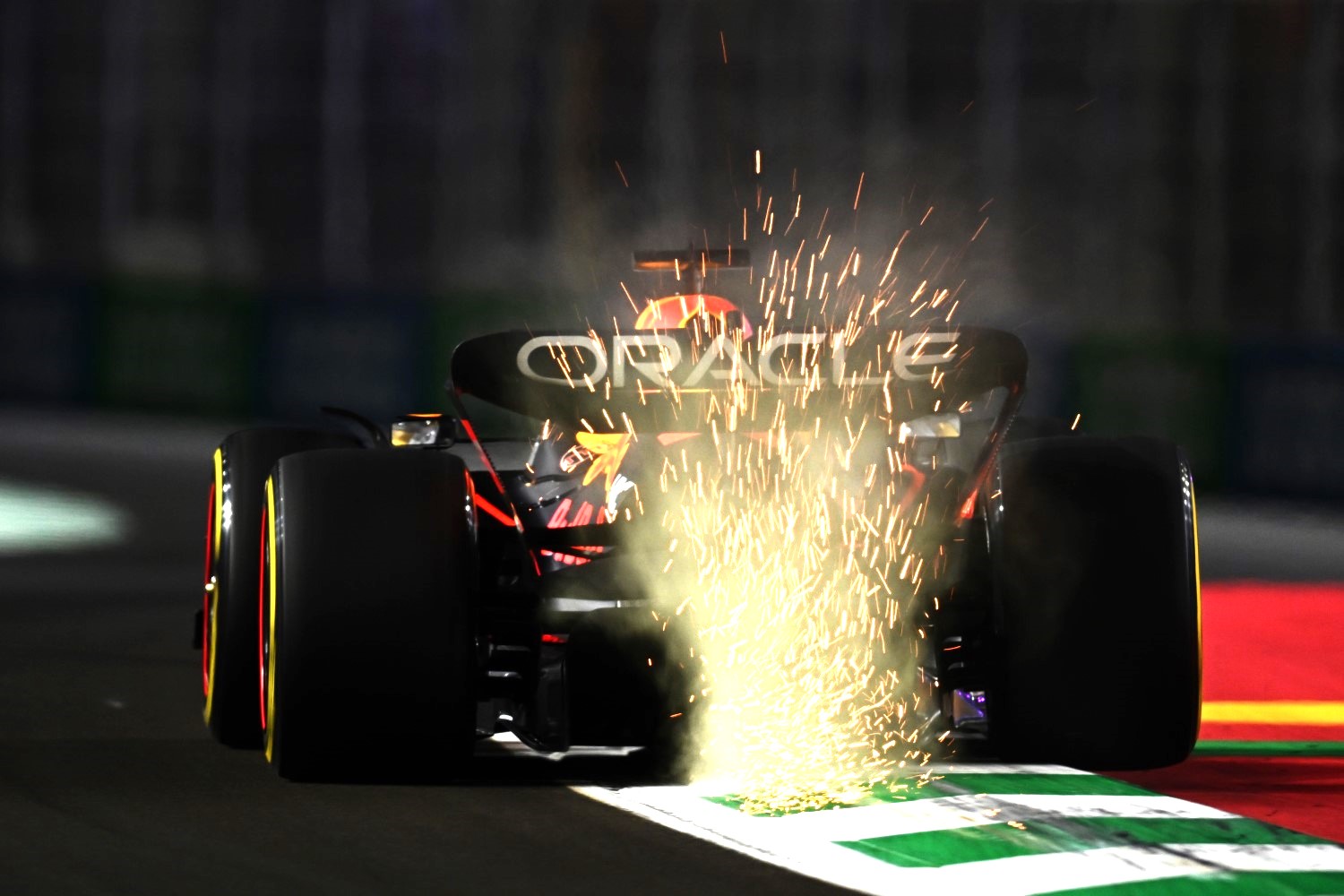 SBJ Sources for John Ourand And Adam Stern said that Amazon submitted a higher bid — said to be around $100M per year — with the right to sublicense to a linear broadcast network. Comcast's offer was similar to ESPN's monetarily, sources said. Comcast's offered would have put several of its races on its Peacock streaming service — in addition to linear coverage on NBC and USA Network. Through its Sky subsidiary, Comcast is a big F1 partner outside of the U.S. Netflix had discussions with F1 and actually made an offer, but its bid wasn't close on money. F1 executives made it clear that they were not ready to put all of its races on a streaming service yet.
F1 found a robust market for its media rights thanks largely to increasing television viewership that has resulted in around 1.0 million viewers per race. League and media executives both feel that F1 has a lot of room to grow that viewership, especially considering that it added several races in the U.S. and now counts six races that occur in U.S. time zones: Austin, Brazil, Las Vegas, Mexico City, Miami and Montreal.
The John Malone-controlled Liberty acquired Formula One Group for $4.6 billion in 2017. Former longtime media exec Chase Carey ran it as CEO until 2020, when former Ferrari and Lamborghini exec Stefano Domenicali took the reins. During the Italian-born Domenicali's tenure, F1 has seen a surge in popularity and tune-in, adding U.S. dates to its long-established global calendar. The first event ever held in Miami in May drew 2.6 million viewers for ABC, a record for F1 in the U.S.
In an interview with Deadline last month, Domenicali said his team was "exploring all of the opportunities" and "not in a rush to make the decision."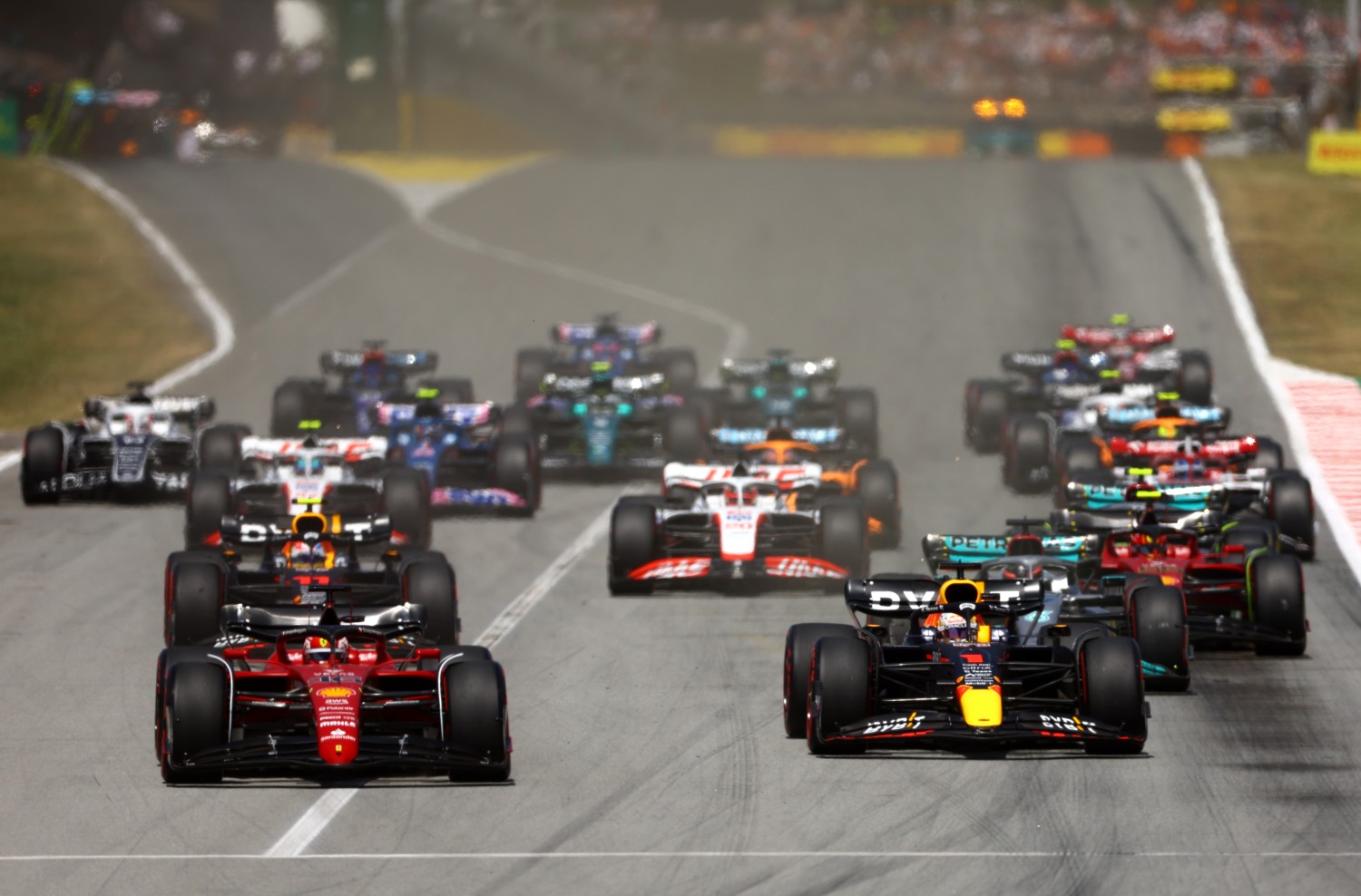 Amid an ongoing rise in sports rights in the U.S., live events with a particular draw among younger fans are especially coveted. On Liberty Media's earnings call last February, execs were asked about a scenario much like the one that has apparently played out — a renewal with ESPN even if the dollar figure isn't the highest among all bids. Liberty CEO Greg Maffei said the company opted to take "broader coverage over the money" in its most recent ESPN renewal in 2019, "and I think that's paid off."
---
June 25, 2022
F1 has agreed to renew its U.S. media rights deal with ESPN through 2025, sources tell Sports Business Journal, defeating NBC, Netflix and Amazon Prime.
ESPN has agreed to pay around $75-90M per year for the rights, up from $5 million annually currently.
No word whether the races will remain commercial free like they are now.