F1: Motor racing-Fashion Brand Hugo Boss returns to F1 with Aston Martin
Aston Martin Aramco Cognizant Formula One™ Team (AMF1) announced a new partnership with global fashion brand BOSS that sees it become the team's official Fashion Partner.
Starting next year, the German manufacturer will design and develop looks for the AMF1 team – including formal apparel for its race drivers and a range of high-performance race and travel wear for the entire team. The official team kit and travel styles will feature signature BOSS styling: combining iconic branding, premium materials, streamlined shapes, and sleek, minimal detailing.
In addition, the BOSS name will return to the most competitive motorsport series in the world when its logos are featured on the AMR22's bodywork from this weekend's British Grand Prix – held at Silverstone, the home of British motor racing, on July 1-3.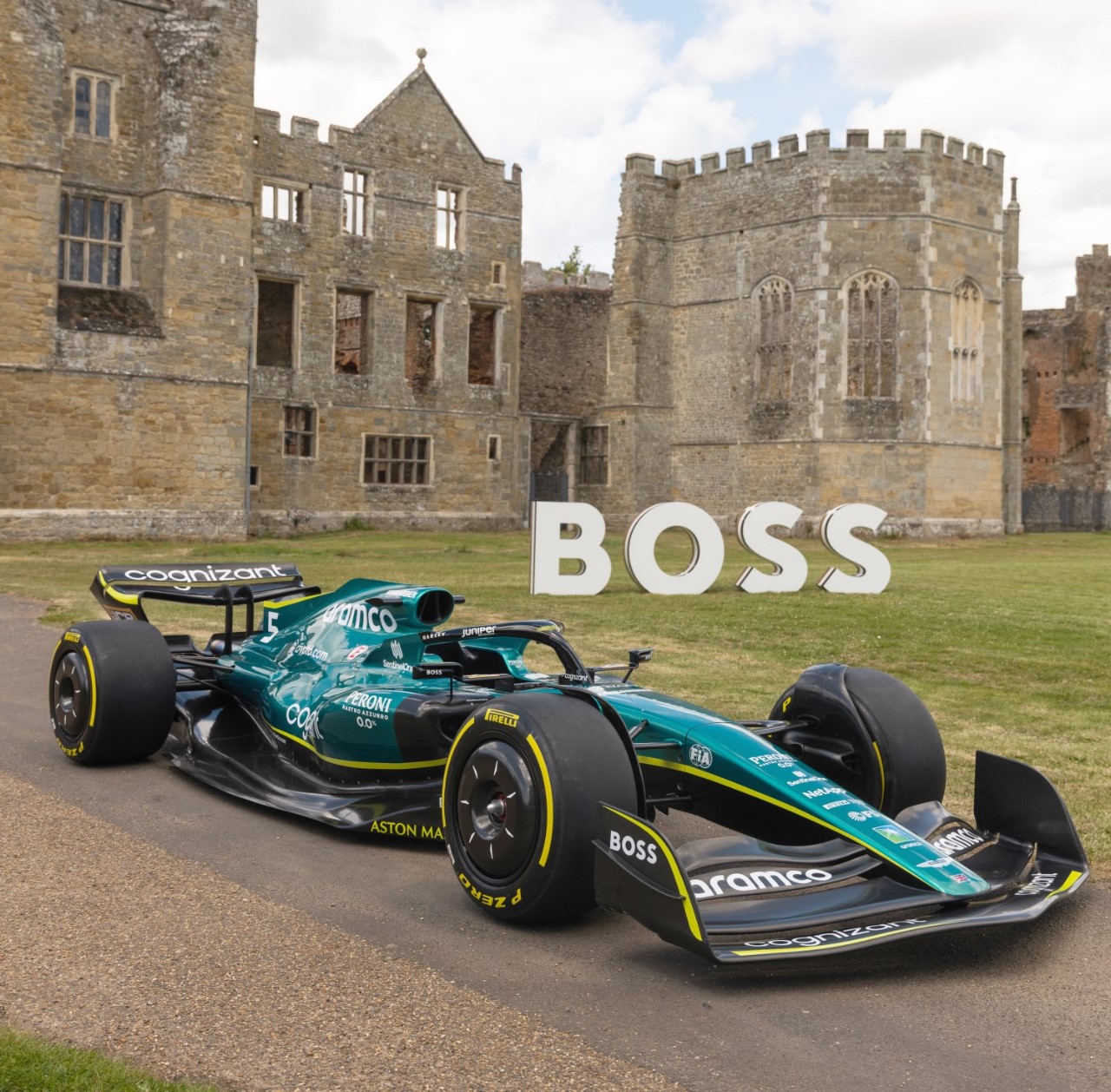 Daniel Grieder, CEO of HUGO BOSS, said; "Our ambition is always to work with strong partners whose defining values match those of our brands.
"Aston Martin's impressive power lies in its focus on technology, craftsmanship, iconic and luxury design – all guiding principles that the BOSS brand shares. We are excited to continue our long motorsports legacy with AMF1, and we are looking forward to the many shared experiences we will deliver to fans, with our joint brand power and passion for speed."
Lawrence Stroll, AMF1 Group CEO, added; "I fully recognize the commitment and ambition shown by BOSS and its return to grand prix racing with the Aston Martin Aramco Cognizant Formula One™ Team.
"The arrival of BOSS is a further validation of the incredible work we are doing to build a world-class platform where brands can partner, amplify, and activate on a truly international scale. I already know and appreciate the craftsmanship, style, and detailing that characterizes the BOSS brand, and I look forward to affirming those values as we develop new and innovative collections together. We cannot wait to get started."
The partnership is set to explore and extend its collaboration beyond the track. In one of its first initiatives, it will jointly develop a limited-edition capsule collection featuring modern performance wear, due to be released in 2023.
In addition to the official teamwear line developed by BOSS, AMF1 will collaborate with Pelmark Direct to ensure the partnership delivers across a number of further specific retail channels, including the manufacture and sale of replicawear, fanwear and driverwear.
BOSS made the decision to return to Formula One after carefully considering the steps the championship has announced towards reducing its global environmental impact. In addition to its ongoing adoption of hybrid technology, Formula One is set to introduce a 100% sustainable fuel in 2026 and has announced plans to be a net-zero carbon sport by 2030 through credible offsets and breakthrough CO2 sequestration programs.
This latest move strengthens the brand's iconic relationship with international motorsport – one that began in 1972 and continues to this day.