There are many different types of motorcycles out there to fit the needs of many people. Some are made to go fast or really fast while others are made for easy daily commuting. The BMW R18 does not fit into those categories. It is made for cruising with a classic design using modern technology. When you walk up to the R18 the first thing you notice is that the huge engine sticks out of the side of the motorcycle. You soon begin to realize that the engine is the centerpiece of the R18.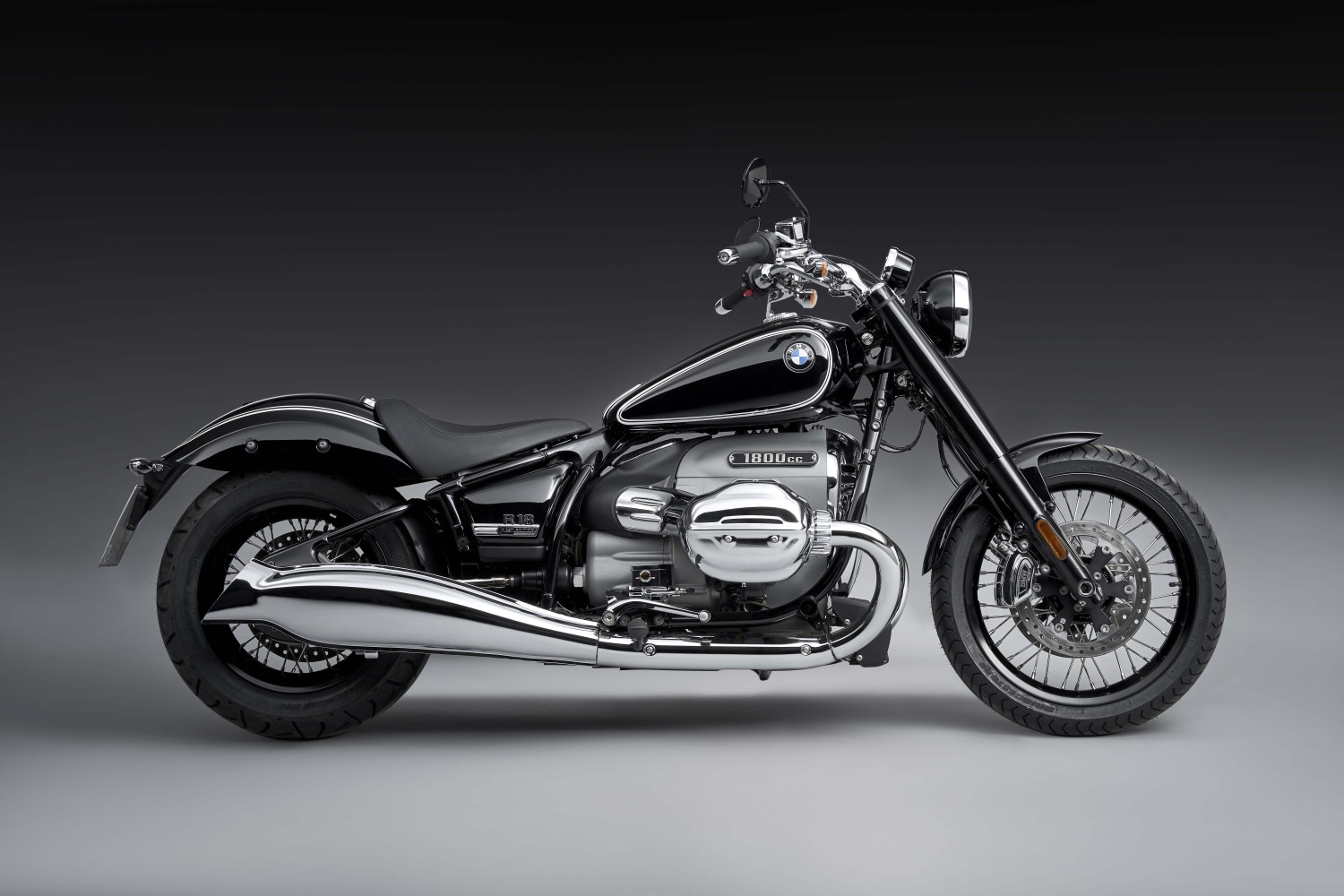 That centerpiece is a 1802 cc boxer two cylinder that is newly developed but is still air cooled. The big engine takes up a lot of space and it is strange to see it in a 2022 vehicle since it has so many elements such as the exhaust pipes out there. You would think that these days the legal departments would not allow anything deemed dangerous to be sold but the R18 exists complete with big exhaust tubes right there in the open. There are a few pieces of heat shielding but you have to be careful not to accidentally touch hot engine parts. This is the most powerful two cylinder engine BMW has ever put into a motorcycle with 91 hp at 4750 rpm.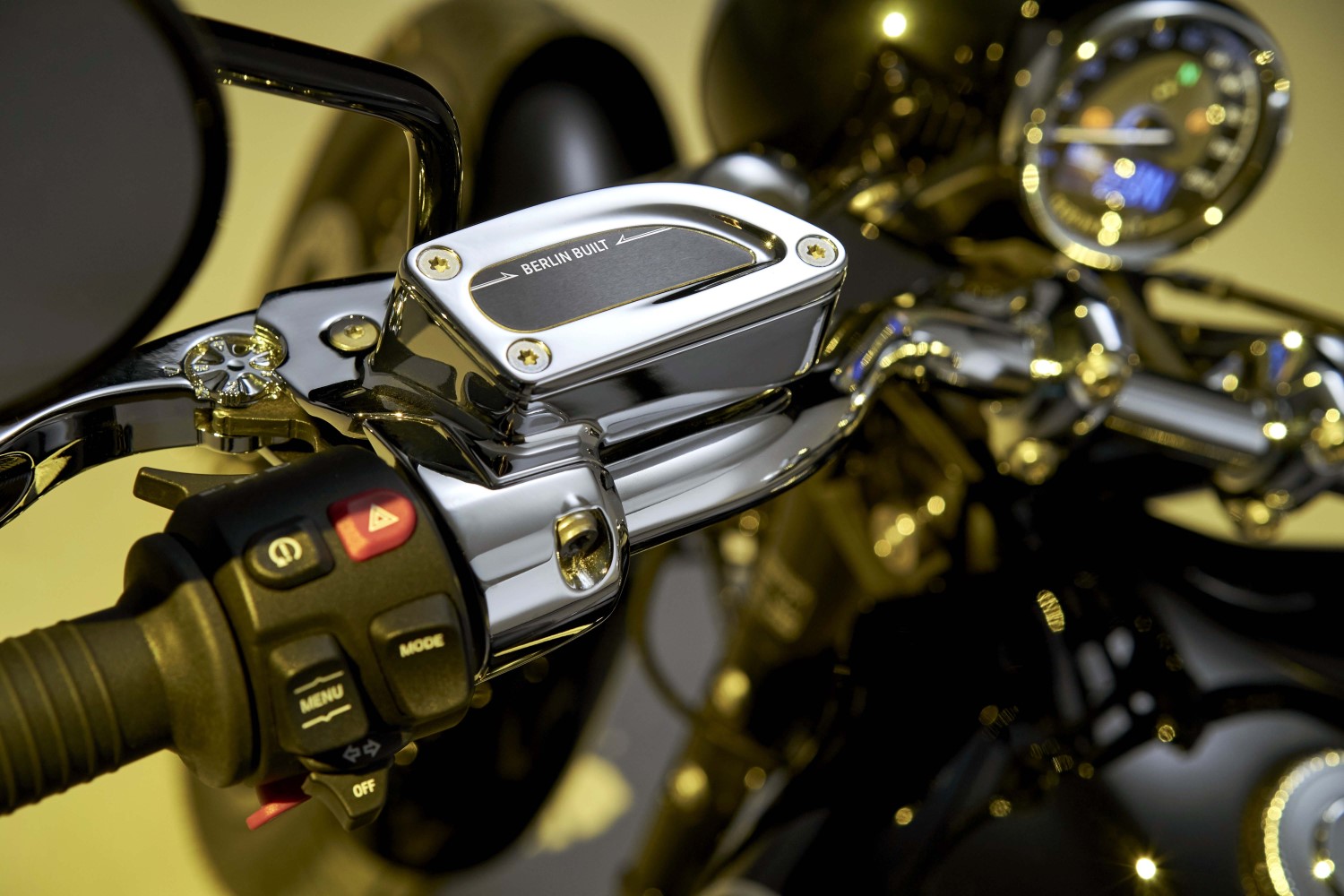 The new engine has large ribbed cylinders and cylinder heads and weighs 244 lbs, including gearbox and intake system. It has a vertically split aluminum engine housing. Unlike the classic air-cooled 2-valve boxer engines made by BMW Motorrad, the Big Boxer's crankshaft, forged from hardened and tempered steel, has an additional main bearing at its center. This was necessary due to the large cylinder volume in order to prevent undesirable bending vibrations of the crankshaft. Like the crankshaft, the two connecting rods with I-shaft are mounted on plain bearings and are also forged from hardened and tempered steel. They accommodate cast aluminum pistons with two compression rings and an oil wiper ring. Lubricating and cooling oil is supplied by a wet sump lubrication system with a two-stage oil pump via sleeve-type chain driven by the crankshaft.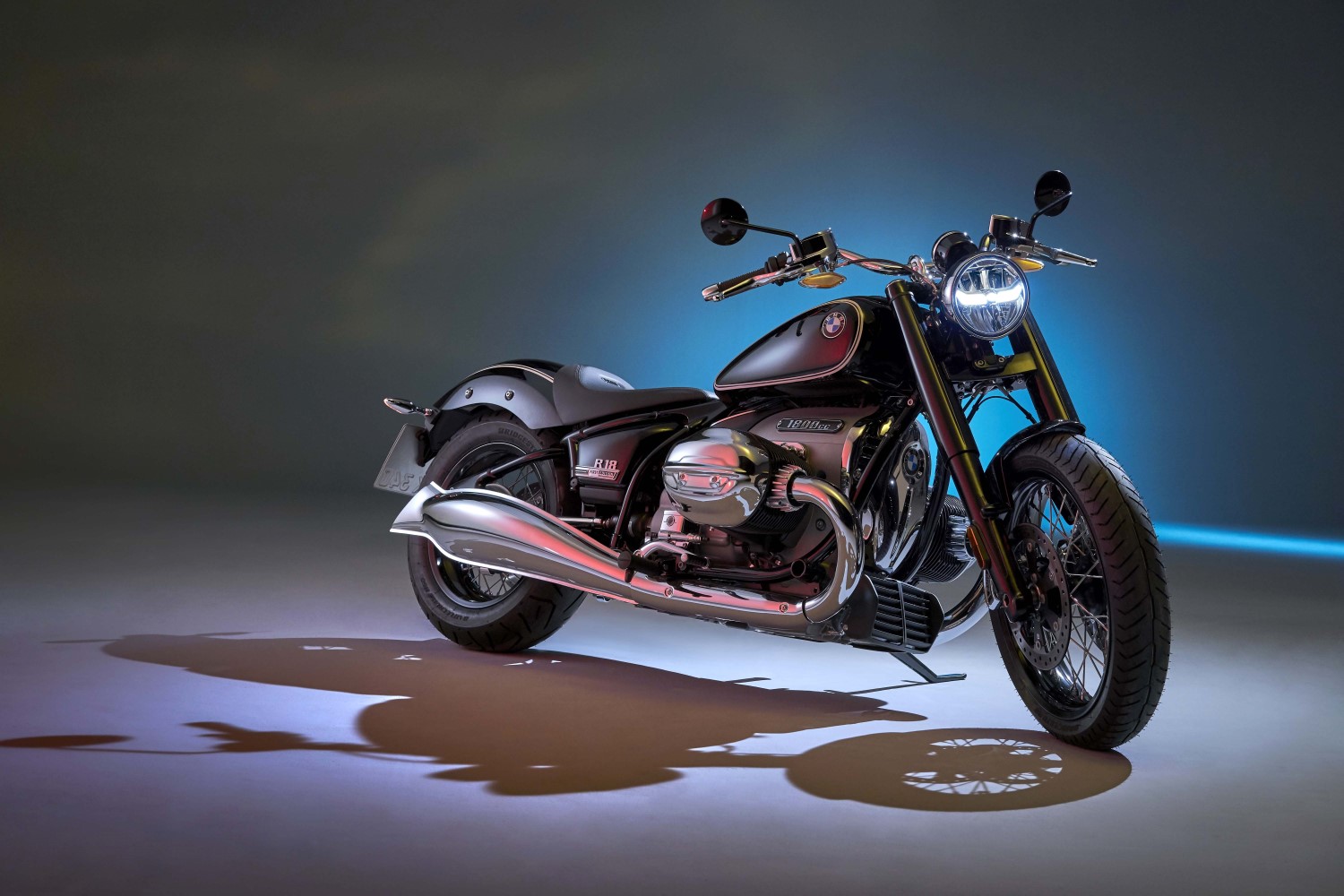 The big engine is mated to a six speed manual transmission that resides inside an aluminum housing. A reverse gear is available as an option. This is driven by an intermediate gear and an electric motor and can be shifted manually. As in all BMW motorcycles with boxer engines, torque is transmitted from the gearbox to the rear wheel in the R18 via a driveshaft with universal joint, shaft and rear-axle drive with bevel and ring gear. The driveshaft and universal joint are examples of fascinating classic motorcycle technology and are nickel-plated and open, as was commonly the case in BMW Motorrad models up to and including model year 1955.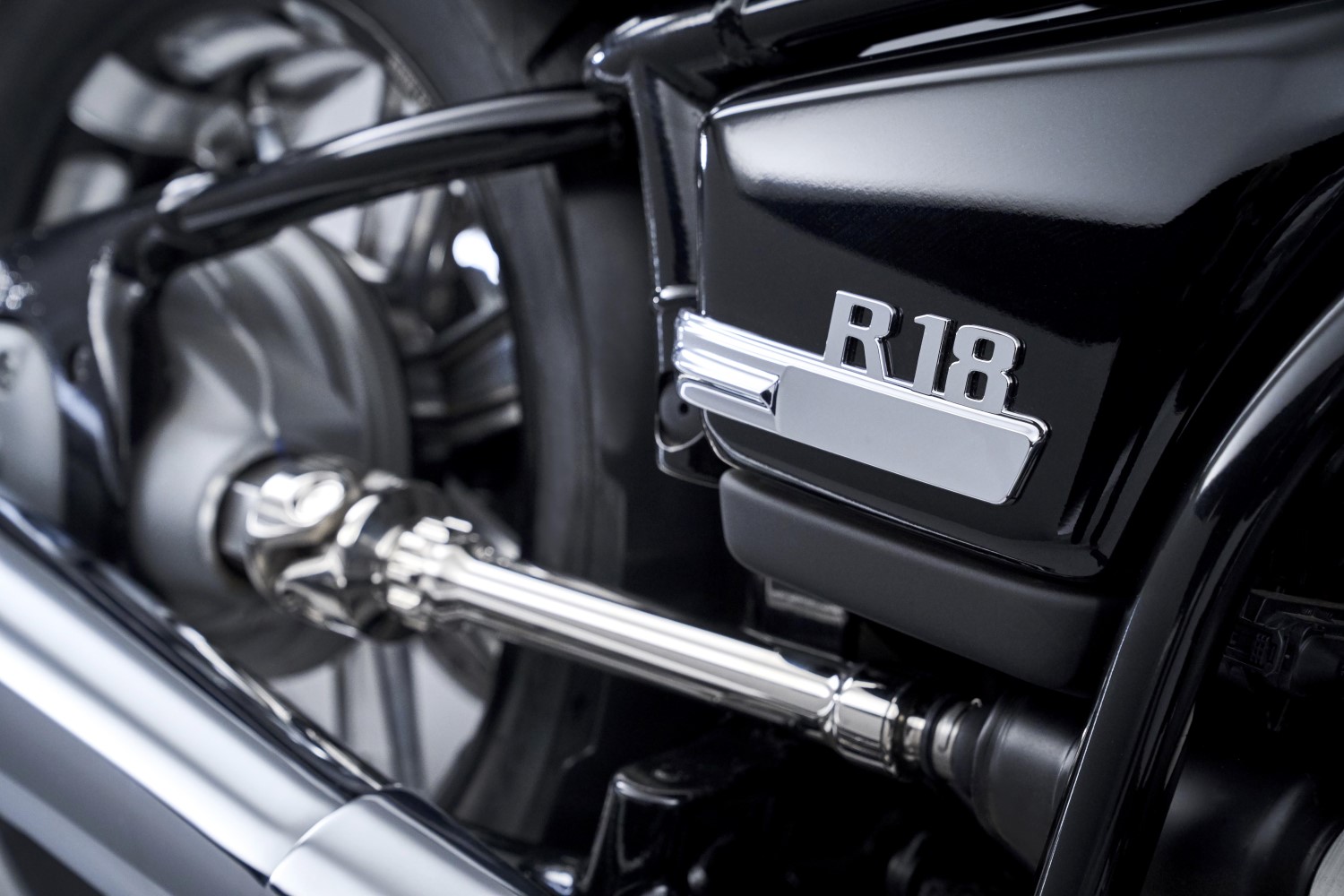 Like no other BMW motorcycle to date, the new R18 offers consistent cruiser-style ergonomics. In keeping with the BMW Motorrad philosophy, the R18 features a laid-back positioning of the footrests – so-called "mid-mounted footpegs". This classic position behind the cylinders of the boxer engine is not only typical of BMW, it also allows a relaxed and active riding position for the best possible motorcycle control, says BMW.
Once you get on the R18 and fire up the engine, you will immediately notice that the big engine shakes the entire motorcycle when it comes to life. This is a low revving, high torque engine and especially at idle, it shakes a lot. The R18 is heavy at just about 800 pounds, and you will know it. For a rider that is used to riding sport bikes, the huge mass and size is daunting at first. The first ride was not that much fun, and I was wondering who would want to buy something like this.  But as you start riding it, the weight seems to disappear and a smile appears on your face. It is an entertaining bike that has modern features yet feels like something from the 1950's. And the more you ride it, the more it grows on you.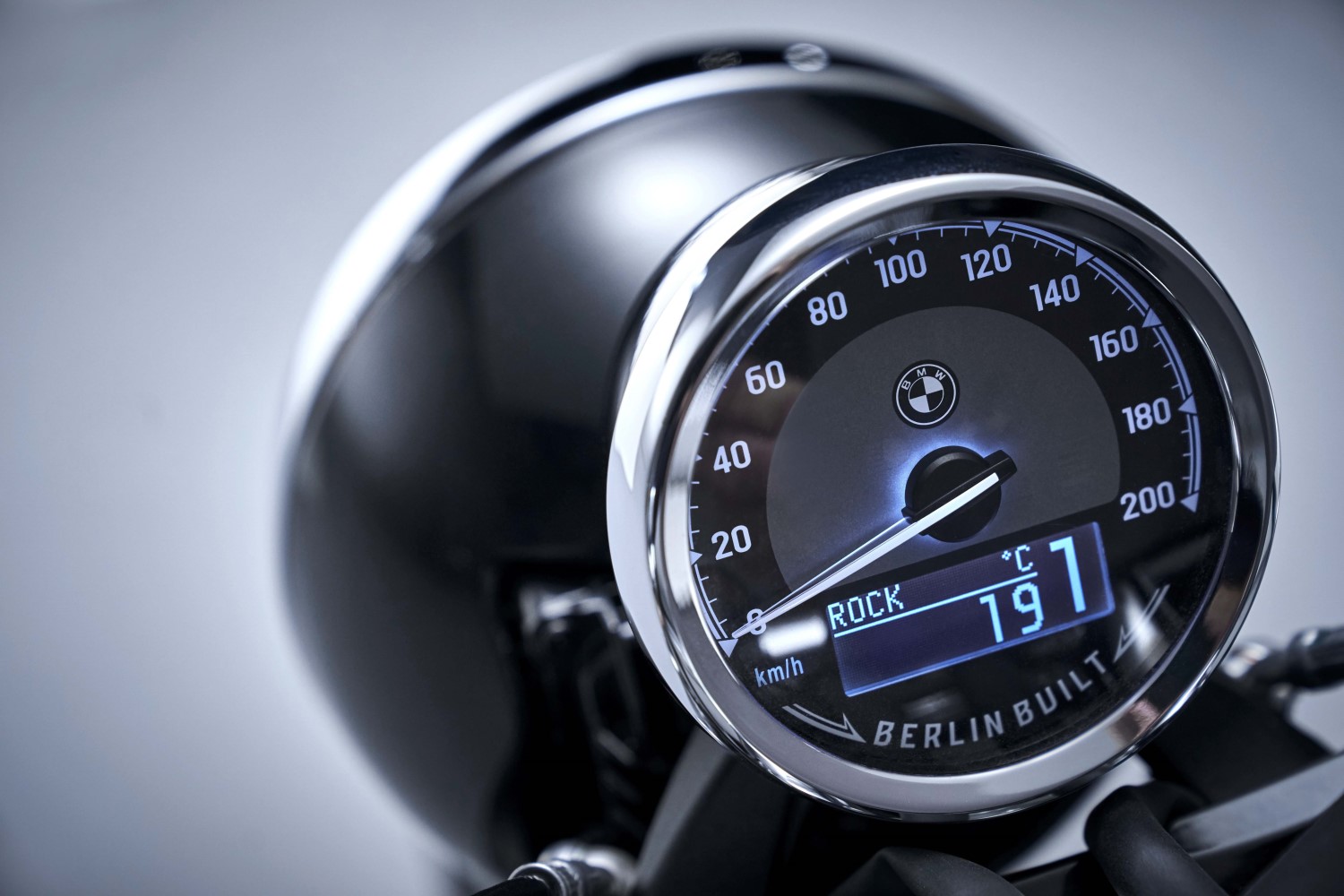 There are a few items that we miss on the R18, the biggest thing being a fuel gauge. Understandably, BMW wanted to keep the gauges to a minimum for the classic look and there is a fuel warning light but a gauge would be nice to have.
The R18 is also not inexpensive. Base price starts out at $17,495 which is on par with the competition and you are getting a motorcycle built in Berlin. Our tester had a bunch of options which brought up the price to a solid $22,615. That is a big price to pay until you start to realize how much work was devoted to make the R18 happen. It is also awesome to see that the BMW engineers tried so hard to make the R18 as authentic as possible. You can think of the R18 as a retro-mod vehicle, classic looks with modern technology and reliability.