IndyCar: Ganassi sues Palou, Palou says McLaren offers him F1 chance
(5th Update)
IndyCar champion Alex Palou, who has contracts signed with two different race teams for 2023 and is being sued by Chip Ganassi Racing (CGR), told the AP Thursday: "I will be in the McLaren family next year."
Palou says he previously informed CGR he's leaving and signed a contract with McLaren Racing.
---
July 28, 2022
This just doesn't seem like it will end well at all, as we predicted.  We stated below in our original post that Palou's out with Ganassi might just be an F1 opportunity.
Statement from Palou's Lawyer after news of Ganassi's lawsuit against Palou came out yesterday.
"We are disappointed that Chip Ganassi Racing would attempt to keep Alex from an opportunity to compete in Formula One, and even more so with CGR's public court filings and continued commentary to the press on this matter.
"Alex has consistently given his very best effort to CGR and it is unfortunate that CGR would attempt to deny Alex this opportunity. We would hope the parties can resolve this amicably, but if not, we look forward to resolving this matter in a private arbitration, as CGR has requested." — Rachel E. Epstein, Quinn Emanuel Urquhart & Sullivan, LLP.
Based on Palou's attorney not specifically saying there was a clause in the Ganassi contract to go to F1 if the opportunity arose, AR1.com has some doubt that it exists, or she would have said it.
If that is the case, we expect Ganassi is going to win big in the arbitration.
---
July 27, 2022
Further to this latest lawsuit, by asking the courts for non-party document requests from McLaren Indy, LLC, and McLaren Racing, if that discovery finds that there were, for example, emails from McLaren advising Palou what to do to get out of his Ganassi contract, Ganassi will have McLaren and Palou by the balls.
If that is what really happened, Ganassi will file a lawsuit for tortious interference and take McLaren to court for perhaps $50 to $100 million.
Tortious interference, also known as intentional interference with contractual relations, in the common law of torts, occurs when one person intentionally damages someone else's contractual or business relationships with a third party, causing economic harm.
Ganassi could argue that their actions harmed their business relationship with all their sponsors for years to come, their driver, and their chance to win the 2022 title.
If, However, Likely Fact #3 below is true, and there is an F1 out-clause in Palou's contract, and if the conversations between McLaren and Palou and his managers were about a career in F1, then Ganassi will not have a leg to stand on.
As the soap opera turns……
---
July 27, 2022
As predicted below, the pending Ganassi/Palou split would get ugly before it's over.  Ganassi will sue to extract every dollar it can from McLaren.
Chip Ganassi Racing filed a civil lawsuit in Marion County Superior Court against its IndyCar driver Alex Palou this week, according to court documents.
"Alex Palou is under contract with Chip Ganassi Racing through the end of the 2023 season," the team said in an email to Indy Star. "He is a valued member of our team, and we will continue to support him in chasing wins, podiums, and IndyCar championships. As the result of a competing racing team improperly attempting to contract with him notwithstanding the clear terms of our contract, we are proceeding to legal process pursuant to the contract.
"Any and all inquiries on the matter will be handled by our legal counsel."
Among the motions filed this week, one asks for swift handling of the matter and cites the type of recourse being sought: "Plaintiff Chip Ganassi Racing, LLC, by counsel, respectfully requests a prompt hearing on its Motion for Preliminary Injunction. Plaintiff estimates two hours would be sufficient for the hearing, and requests that it be set before the end of August."
The team's lawyers filed an emergency motion for expedited discovery, which states: "In this action in which Plaintiff Chip Ganassi Racing, LLC, seeks preliminary injunctive relief against its under-contract driver, Ganassi seeks expedited discovery to prepare for a prompt preliminary injunction hearing. Discovery is necessary to prepare for the preliminary injunction hearing, and Ganassi files this motion seeking permission to formally serve interrogatories, document requests, and requests for admission upon Defendants, respectively; a deposition notice upon Palou; and non-party document requests upon McLaren Indy, LLC, and McLaren Racing.
"Ganassi has filed its Verified Complaint, with courtesy service on Defendants' designated counsel, and Ganassi is making service upon Palou, individually, and his related entity, ALPA Racing, SL, by service on them directly and again via their designated counsel. Ganassi seeks to obtain basic written discovery from Defendants on an expedited basis, immediately take the depositions of Individual Defendant Palou and designated representatives of ALPA, take necessary third-party discovery, and proceed to a preliminary injunction hearing.
"To expedite this action, Ganassi requests that Defendants be ordered to respond to Ganassi's discovery requests completely and without evasion within 14 days from service. Ganassi requests that third-party discovery be expedited such that the third-party discovery waiting period of Trial Rule 34(C)(2) be waived, and with responses also due within 14 days."
If this gets too ugly, Palou could accidentally [on purpose] crash his #10 every race for rest of season, costing Ganassi $ millions in repair bills.
As they say, paybacks could be a bitch.
Play nice boys.
---
July 14, 2022
Likely Fact #8 below has been updated.
And as we predicted below, Ganassi will run Palou in the #10 this weekend in Toronto, but after that, who knows.
---
July 14, 2022
Plenty of opinions are out there in the media surrounding the conflicting press releases put out by the Chip Ganassi IndyCar team and the McLaren F1 team claiming Alex Palou is under contract to them for 2023.
So, let's put our thinking cap on and try to make sense of what is really going on.
Likely Fact #1: Ganassi had an option on Palou for 2023, and they exercised it to drive their #10 IndyCar in 2023.  Ganassi would not have put out a press release stating that if it were not true. When they got wind he was negotiating with McLaren, they exercised the option immediately.
Likely Fact #2: McLaren F1 has a binding contract with Palou for 2023 and beyond, not necessarily to drive their IndyCar, but to drive perhaps their Formula E car and also be a F1 Reserve Driver for them for 2023.
Assuming the first two Likely Facts are true, they appear to be conflicting, so why would McLaren's attorneys allow Palou to sign with them knowing Ganassi had an option on him?
Likely Fact #3: This fact no one in the media picked up on except us, but we're pretty sure it exists. It is very likely there exists an out-clause in Palou's contract with Ganassi that says, if you secure a contract with an F1 team (his dream) we (Ganassi Racing) will release you from our contract.  At the time Palou came over to Ganassi from Dale Coyne Racing as pretty much an unknown in late 2020, Ganassi very well may have agreed to that out-clause thinking there was almost no way Palou would ever get a drive in F1 in two-years time.
So, it is quite possible the McLaren lawyers saw that clause in Palou's Ganassi contract and said to him and his management team, there is your out, we'll sign you to our F1 team, and we'll also indemnify you for any lawsuits or legal expense should Ganassi try to bring litigation against you.
Likely Fact #4: Ganassi will argue in court that unless you, McLaren, plan to run Palou in your F1 car as a full-time driver in 2023, not a reserve or test driver, this is all a ruse and will ask the judge to rule against McLaren.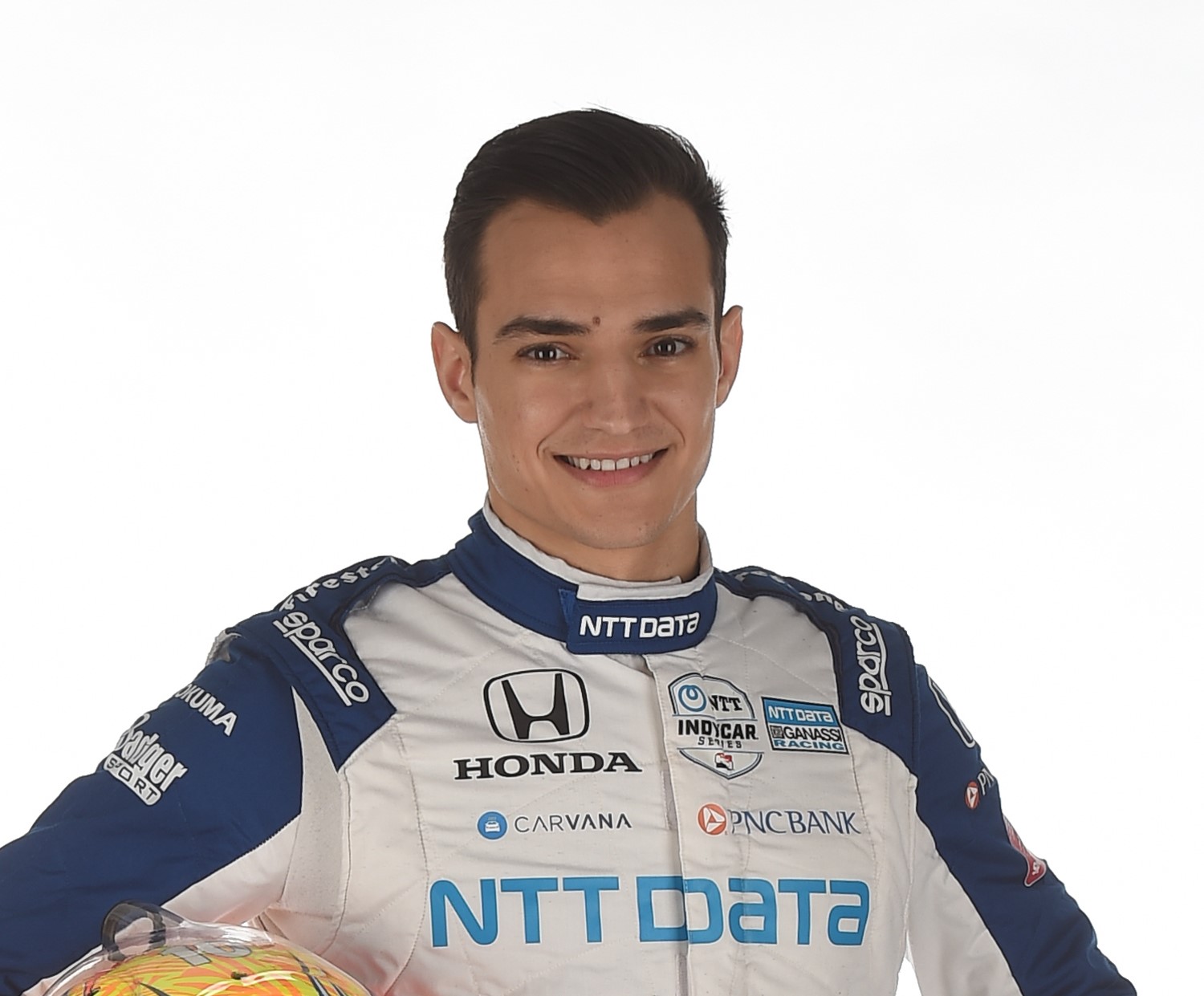 Likely Fact #5: McLaren will pay Ganassi several million dollars, or more, to buyout Palou's IndyCar option for 2023 (chump change to McLaren) and Palou will be the third driver on the Arrow McLaren IndyCar team in 2023 alongside Pato O'Ward and Alexander Rossi. We hear rumblings that the judge in the DC Solar Ponzi Scheme (DC Solar was on Ganassi's NASCAR Cup car as a sponsor) wants Ganassi to give back the $20 million he received in sponsorship money. We have no idea whether that would really happen, but he may have to give back a portion of the $20 million, so any $ millions he gets from McLaren would help that cause.
Likely Fact #6: Ganassi may soon put Palou on 'Gardening Leave' the remainder of 2022 (despite him being 4th in points with a real shot at the title) so he does not take any of Ganassi's latest R&D, latest shock secrets, or setups, to McLaren.
Likely Fact #7: Ganassi cannot just breach Palou for bringing Ganassi Racing into disrepute as Palou has clearly done with his tweets, as that would give Palou the ability to say "I agree, goodbye," and be for all intents and purposes be free and clear.  Hence, Ganassi has to either run Palou the remainder of the year and pay him, or pay him to tend to his garden at home.
Likely Fact #8: In no scenario do we see Palou driving for Ganassi in 2023. Ganassi would not want a disgruntled driver in his car, nor would Ganassi want Palou to take the team's latest secrets to McLaren in 2024…..even if it means Ganassi has to pay Palou to sit at home. However, if CGR prevails in court either with their argument that they have exercised a legally enforceable option on Palou's driving services for 2023 and he is obligated to drive for CGR, and no other team irrespective if it is in IndyCar or another series.  CGR would also likely allege that Palou willfully breached his contract by intentionally bringing CGR into disrepute with his tweets, and thereby subjecting both the team and its sponsors to public controversy.  In that scenario Palou may not only be personally liable for the damages he caused, in an amount to be determined at trial, certainly in the many millions of dollars, but be precluded from driving anywhere until 2024, as the option CGR took runs through the end of 2023.  If CGR is successful with either argument then CGR's lawyers may ask for an injunction against Palou to prevent him from driving anywhere in the world in 2023, which is Ganassi's ace in the hole to force McLaren to pay CGR millions of dollars to settle the matter, allow Palou to race for McLaren next year, wherever they want, including IndyCar, and relieve McLaren from having to cover monies it may eventually owe Palou under its theoretical indemnification agreement with him.
This is just a brief 'Likely Facts' conjecture on our part with no information other than what has been publicly disclosed/discussed.  There are a host of other scenarios that may very well play out depending on how CGR, McLaren, and Palou play their cards including, but not limited to, CGR filing a huge 'tortious interference' Federal court case, or even hypothetically, considering the number of players involved, CGR filing a Federal Civil RICO case against McLaren, Palou and his agents conspiring together to damage CGR with the intent of effecting Palou's release from the team.  The sky's the limit here all depending on how aggressive some very successful, very wealthy, very proud men decide to go down the rabbit hole.
While I am far from certain whether my 'Eight Likely Facts' are correct or not, it's just the way I see things potentially playing out.
Mark C. reporting for AutoRacing1.com