F1: I was thinking too much and lost the rear – Leclerc
Ferrari driver Charles Leclerc took full blame for crashing out of the 2022 French Grand Prix, admitting he was thinking too much and lost control of his car.
Leclerc was doing a great job keeping Max Verstappen at bay up until the latter went for the undercut, and Leclerc, pushing hard to cover him, pushed a tad too much, losing the rear of his F1-75 ending up in the barriers.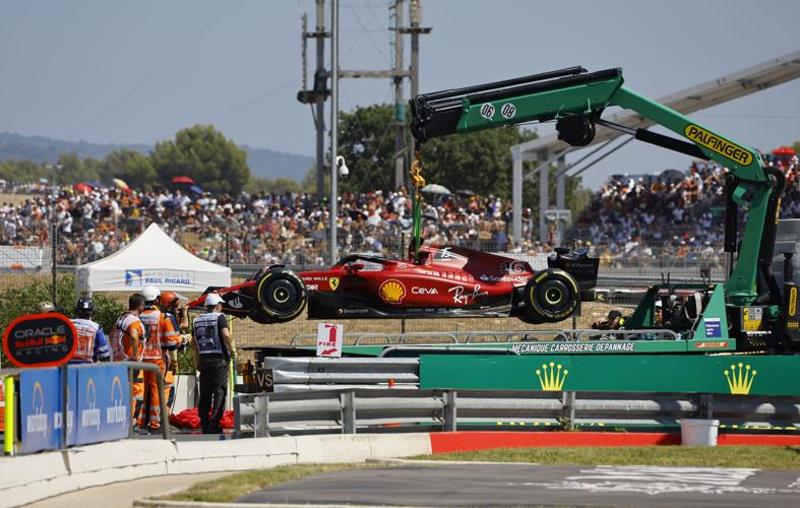 "I think it's just a mistake," Leclerc told F1's Official website after the race. "Tried to take too much around the outside, put a wheel probably somewhere dirty.
"But it's my fault and if I keep doing mistakes like this then I deserve not to win the championship," the Ferrari ace admitted.
"I'm losing too many points, I think seven in Imola, 25 here because honestly, we were the strongest car on track today," he added to Sky Sports F1. "So yes, if we lose the championship by 32 points at the end of the season, I will know from where they are coming from. And it's unacceptable, I just need to get on top of those things."
"I was thinking too much, and I lost the rear," Leclerc revealed. "It's been a very difficult weekend for me, I struggled a lot with the balance of the car.
"I like oversteery cars, but when it's warm like this it's very difficult to be consistent and I made a mistake at the wrong moment," he explained.
"I go through the same process all the time, try to analyze – the snap was a bit of a weird one, so I'll look into the data and try to understand if there's something that I don't know yet. For me it's a mistake and that's it," he concluded.
Ferrari team boss Mattia Binotto said: "It's just a mistake, it happens, in the same way we have reliability issues.
"I think what I said to Charles was that we make our lives a bit more difficult, but we will enjoy it more in the future if we turn it round," he added.
Leclerc said there was a problem with his throttle right after he crashed, which made everyone think the problem he faced during the final laps of the Austrian Grand Prix reared its head up again.
But Binotto set the record straight saying: "It was a genuine driver error. (The talk about) the throttle was about when he put it in reverse and tried to move back from the barriers.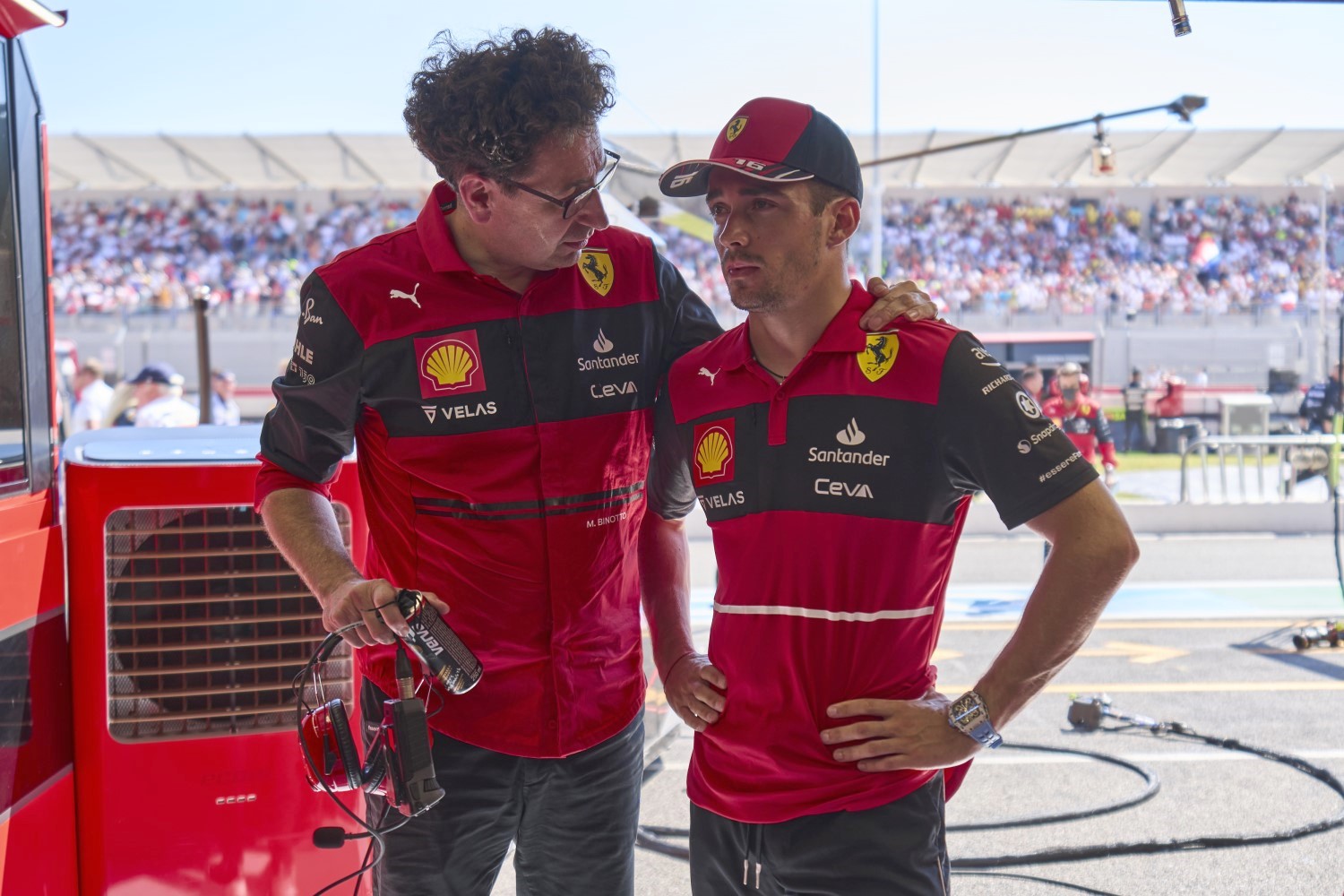 "Certainly there is always something to improve and learn in our approach. Step by step I think we are progressing and becoming better.
"Once again today we have proved that we have a fast car, a very competitive one, and we need to turn the page and look to Hungary.
"We can do a one-two there, why not? So simple, we need to focus on the next result," the Swiss-born Italian mused.