F1: Even without Leclerc crash, Verstappen appeared on course to win French GP
Charles Leclerc crashed out from the lead of the French GP at the Paul Ricard Circuit on lap 18 of 53, leaving Max Verstappen to take victory and extend his world championship lead to 63 points.
The incident was the latest in a growing list of occasions when Ferrari have thrown away points this season, with reliability issues having forced the Monegasque to retire from the lead in Barcelona and Baku, while Leclerc also lost points because of a driver error at the Emilia-Romagna GP in April.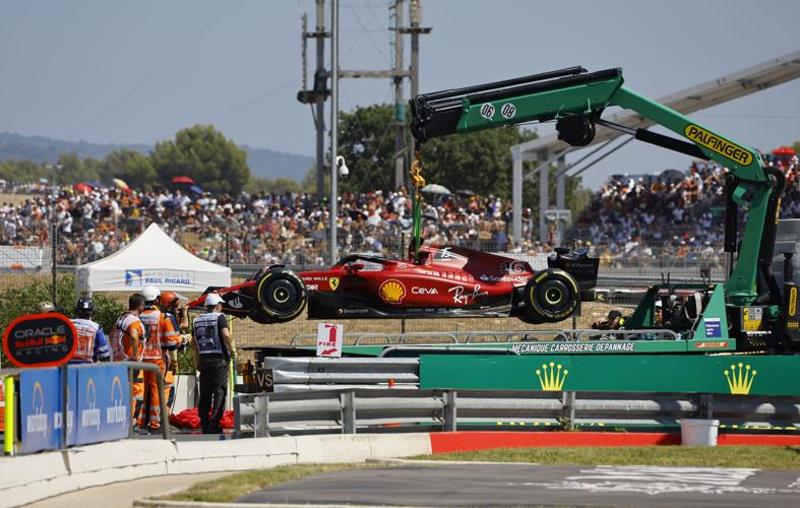 Asked what happened, Leclerc said: "A mistake, a mistake. I've been saying I think I'm performing at my highest level in my career, but if I keep doing those mistakes, then it's pointless to perform at a very high level.
"I'm losing too many points – seven in Imola, 25 here – because honestly, we probably were the strongest car on track today. So, if we lose the championship by 32 points, at the end of the season I will know from where they are coming from.
"It's unacceptable, I just need to get on top of those things."
Although Leclerc led from pole until he crashed, Verstappen was hounding him closely until he pitted for the undercut on lap 16.  It appeared Verstappen was just biding his time, waiting for the right moment to pounce.
As soon as Verstappen pitted for hard tires early to go for the undercut, he came out and immediately set the fastest race lap, which held up until almost the end of the race when Sainz Jr. on softer mediums took the fastest lap.
What was missed by the TV announcers because of all the hoopla around Leclerc's crash was the fact that Verstappen's undercut of Leclerc was going to work.
Verstappen had just closed the gap to Leclerc to under 28 seconds, which is the total time a pitstop takes at Paul Ricard.
This was radioed to Leclerc that Verstappen was flying, and he had better pick up the pace.
Leclerc, trying too hard on worn medium tires, promptly crashed at  at Turn 11, the long-right-hand corner after Signes, ending in the barrier.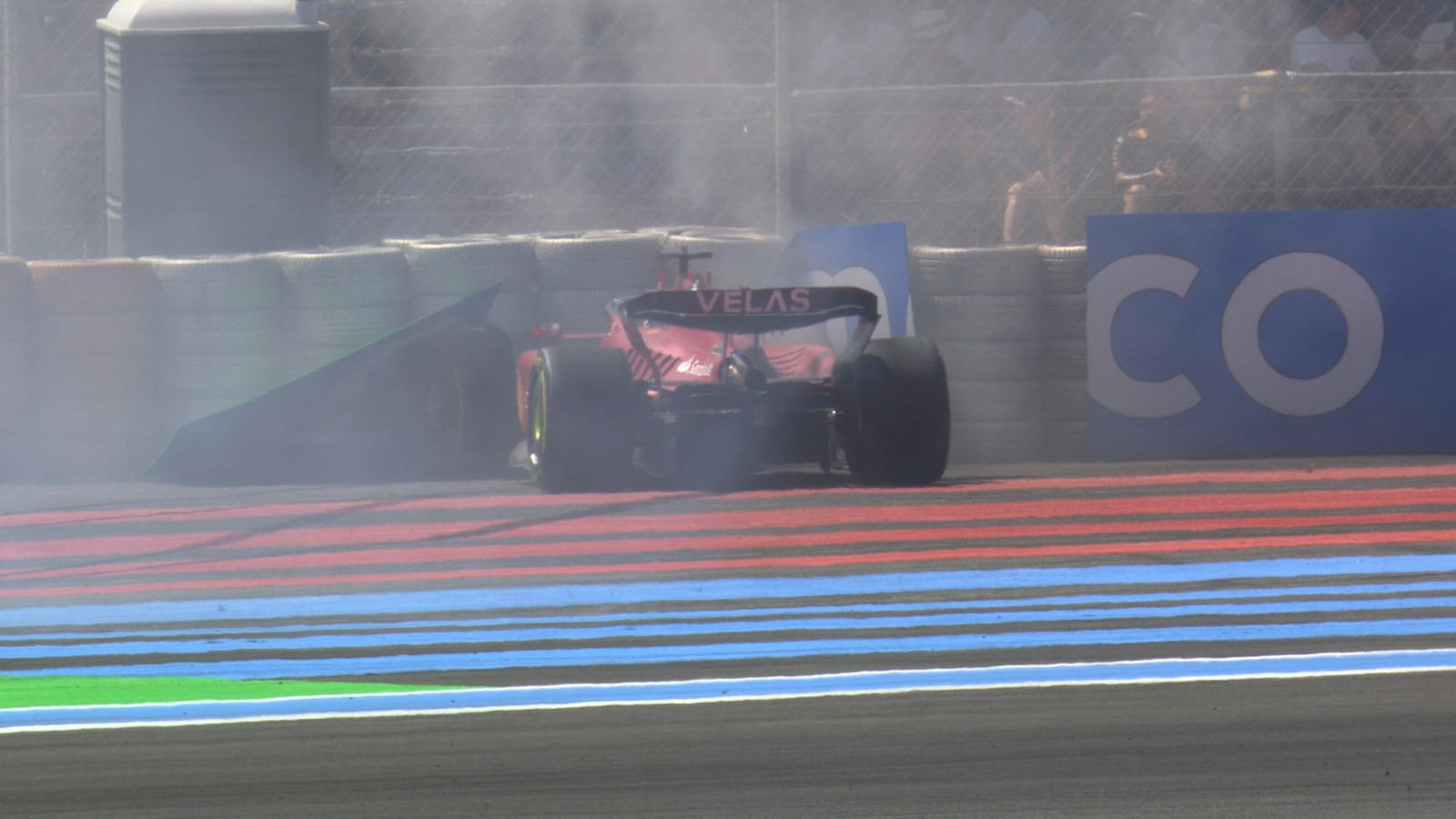 His race over. A major choke.
We'll never know whether Leclerc had the speed on new hard tires to repass Verstappen or not. It would appear Verstappen had the better race pace, but we'll never know for certain.
We also do not know how Verstappen's and Leclerc's tires would have held up if they were battling each other to the end. It would have been a long stint on the hard tires for both.
With Leclerc out, Verstappen easily beat Lewis Hamilton, who was no match for the Dutchman, and hasn't been all year.