F1: Brown wants two F1 races in China
McLaren Racing CEO Zak Brown said he hopes Formula 1 will have "at least two races in China and another one in Asia in the next five years".
The American businessman and former professional racing driver said that "China is a huge untapped market for our sport".
"I think the dream scenario would be to have at least two races in China and another in Asia in the next five years," Brown told Xinhua in an exclusive interview.
"I would also love to have a bigger annual presence, shoulder programming and things of that nature. I think that's where the sport now needs to focus over the next five years."
First held in 2004, the Chinese Grand Prix in Shanghai has been absent from F1's schedule since 2019 due to COVID-19.
In November, however, Formula 1 announced it had extended its contract with the grand prix in Shanghai until 2025, despite the race also not featuring this year.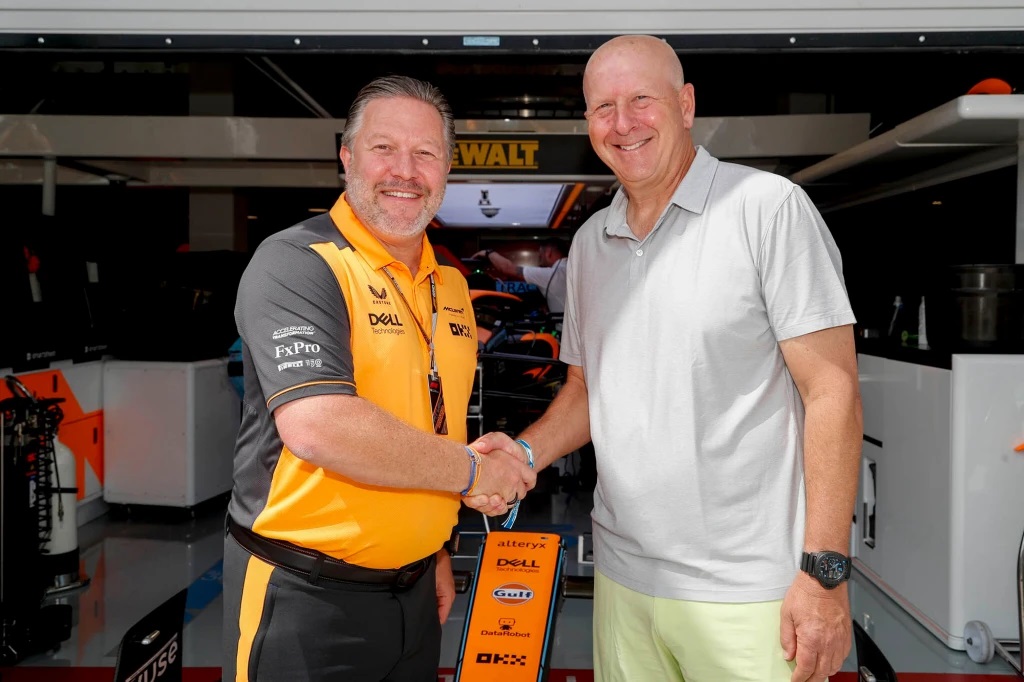 "While we are all disappointed we could not include China on the 2022 calendar due to ongoing pandemic conditions, China will be restored to the calendar as soon as conditions allow and we look forward to being back with the fans as soon as we can," Stefano Domenicali, president and CEO of Formula 1, said in a media release.
"We are very pleased that this new agreement will ensure our fans in China have Formula 1 racing to look forward to in the coming years."
Brown is also keen to see F1's finest return to the track in the world's most populous nation.
"We need to kind of restart in China. Unfortunately, with COVID, we've not been there in a couple of years. We're not going again this year, which is really disappointing. It's understandable but still disappointing," Brown said.
"I feel like we now need to do in China what we've done in America. We're really building great momentum in Asia. We had great races in China, Singapore and Australia, and Vietnam was coming online.
"And then COVID hit and we haven't been to Asia since COVID.We're going to go back to Singapore and Japan this year."
"Asia and specifically China are now the markets that Formula 1 and ourselves need to concentrate on, as America is in a great spot," said Brown.
"If I look at Formula 1 geographically, China is the area that we need to restart what we have and then build on top of it. If you can have three races in America, you can certainly have three races in China."
Brown's comments echo those of Mercedes F1 team principal Toto Wolff, who told Xinhua in April that he hopes Formula 1 will have a "strong footprint" in China.
"We've been in Shanghai before and couldn't be there the last two years, but this is an important market for us," Wolff said.
Brown also highlighted that China, as the world's second-largest economy, will be a major growth engine for F1.
"It's such an important car market for us," he said. "It's a huge market for the majority of our corporate partners. It's got a huge fan base that I think we were just starting to scratch the surface." Source: China Daily/Xinhua