Rumor: Did teammate Stroll brake testing Vettel in France lead to him quitting?
Sebastian Vettel has explained that his decision to retire at the end of the 2022 season was not taken lightly – and that it's been one that has weighed heavily on his mind for a number of reasons…
Last week, Vettel said he had a "clear intention" to stay in Formula 1 beyond the 2022 season. But on Thursday ahead of the Hungarian Grand Prix, the four-time champion announced that he would, in fact, be retiring at the end of this season.
Why the change of heart from less than a week ago?
Was it the fact that Daddy's Boy Lance Stroll brake tested Vettel in the final corner of the French GP?
Vettel had been pushing hard to catch and pass Stroll in the closing stages, and was right with the Canadian on the final lap.
In the middle of the last corner, Stroll appeared to slow suddenly, forcing Vettel to brake dramatically in order to avoid hitting the sister car.
The German raised his left hand in an obvious gesture of frustration as he accelerated out of the corner and crossed the line.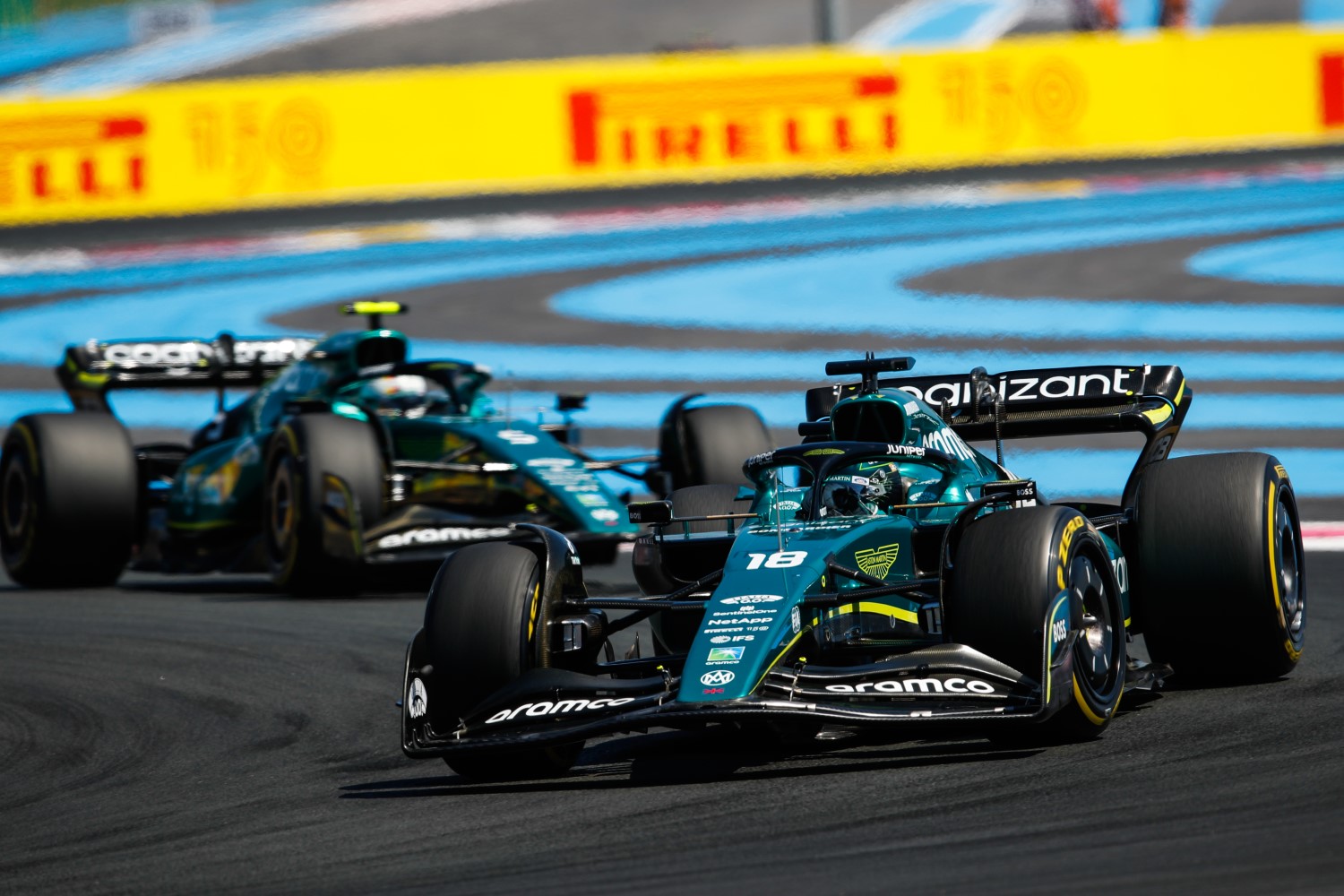 "I think I was faster, but it doesn't matter. It's the same point for the team," said Vettel after the race.
"He was obviously hitting the brakes again, before accelerating, so caught me by surprise, and then I lost the momentum.
"And, you know, in the end, like I said, it's the same point for the team. So it's not making a difference."
Sure seems off that Vettel would say that's it, he's done, when in fact the team wanted to keep him and he said he wanted to stay.
Vettel, a 4-time champion, isn't go to stand for Daddy's Boy (father owns the team) brake checking him and nearly causing a wreck.  Why would any driver, who has a great family at home wanting more of his time, want to stay in that environment?
However, Vettel took the High Road
Instead of quitting the team in a huff, Vettel explained that the decision was made with a lot of thought, over a long period of time – and opened up about why he'd made it.
"The final decision was taken yesterday, by telling the team that I am going to stop, and I am not going to continue, but there was a lot of thought leading into this, so yes, I think it's the right time for me to do other things," he said.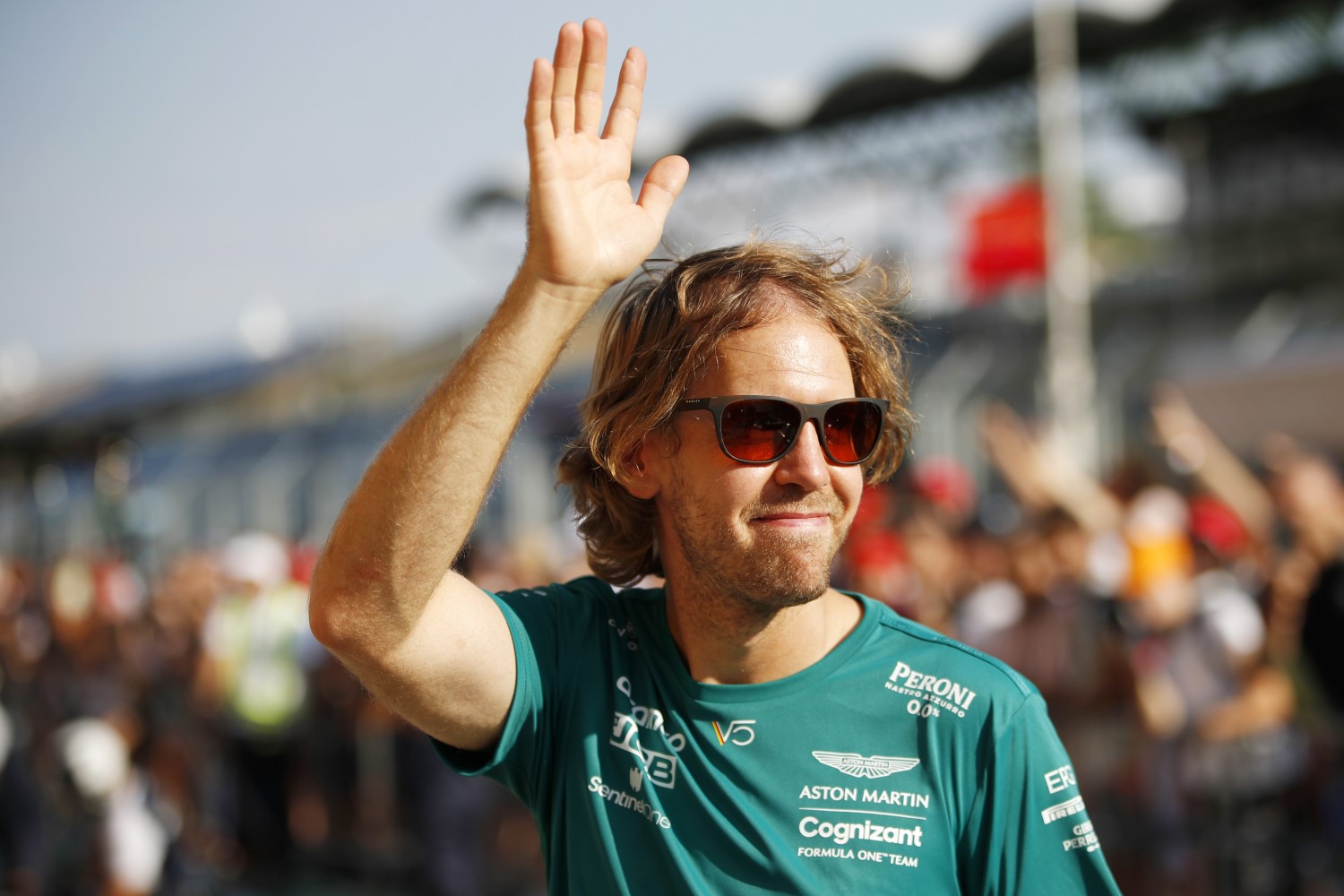 It is believed by almost everyone in the paddock that Vettel would have re-signed with Aston Martin for 2023 if the car was competitive and making progress toward the front of the grid.
However, after seeing how bad this year's car is, and how the recent upgrades to the car did not make it competitive (if anything worse), and seeing no other opportunity to get into a winning car with another team, and having a teammate who would have the audacity to brake-test him, Vettel decided he had enough.
"It means also a lot of time spent in your head, in your thoughts, but also physically away from home, from the kids, family, and I have grown other things. Other than the children are growing, it's other interests and views and I cannot ignore these voices.
"So ultimately, yes, I think the questions got bigger and bigger and more central to a point that I made the decision. It's not a 100% or 0% decision – it's not like I hate racing from now on; I still love racing – but it's probably the majority that pulls me into a different direction. I'm not making way because it's my decision, but I'm happy to head into a different direction."
"In all honesty, I'm also scared of what's coming because it might be a hole. I don't know how deep it is or whether I'll get out of it. But I think I have lots of support, lots of people that have helped me along the way so far, and will continue to help me and give me direction, guidance, and hopefully, I will make the right decisions also in the future to progress and become a better version of myself in 10 years' time," he said.
"I feel we live in very decisive times and how we all shape these next years will determine our lives," Vettel said. "My passion comes with certain aspects that I've learned to dislike, they might be solved in the future, but the will to apply that change has to grow much, much stronger, and has to be leading into action today.
"Talk is not enough and we cannot afford to wait. There is no alternative. The race is under way. My best race? Still to come. I believe in moving forwards and moving on. Time is a one-way street, and I want to go with the times."
Vettel rarely talks about his family or his private life, but he stressed that his wife Hanna was ready to support whatever choice he made.
"Of course, I spent a lot of time talking to my wife," he said. "And she's probably been the first supporter in terms of carrying on, and said that ultimately, it's my decision.
"I think I'm incredibly lucky that I found something that means so much to me in my life, gave me so much joy, a platform to make friends and meet all sorts of people, travel the world see things, open my horizons.
"She's been very supportive, saying that it has to be my decision. Of course, she has an opinion, but she's very supportive. And in the end, [it was] 'It's for you to decide, I cannot decide for you'."
Vettel conceded that his increasing interest in environmental matters had an influence on his thinking.
"Yeah, it's one of the factors that definitely played a role," he added.
"I don't know, I can't give you a number in terms of percentage, I think that would be silly.
"But for sure, seeing the world changing and seeing the future, in a very threatened position for all of us, and especially for generations to come – I understand that part of my passion, my job is coming with things that I'm not a fan of, obviously, travelling the world, racing cars, burning resources, literally.
"I think once you see these things, and once you're aware, then I don't think you can really unsee.
"It's not the main factor. Like I said, it is a combination of many things, but it is also part of the driver behind the decision."