Supercars: Van Gisbergen extends Championship lead with victory at The Bend
Defending Supercars Champion Shane van Gisbergen is one step closer to a third career title, following his 12th victory of 2022 this afternoon at the OTR SuperSprint.
Van Gisbergen's Race 21 win, the 66th of his career, was centred on a long run while all other competitors opted to enter pit lane early.
The Red Bull ace now holds a 323-point lead over Shell Ford's Anton De Pasquale heading into tomorrow's two races.
Finishing behind van Gisbergen was fellow Shell Ford driver Will Davison and defending Bathurst 1000 Champion, Chaz Mostert who claimed third.
Wildcard Zak Best, who started from pole position in just his second career solo drive, finished a respectable fifth after leading through the early stages over his much fancied rivals.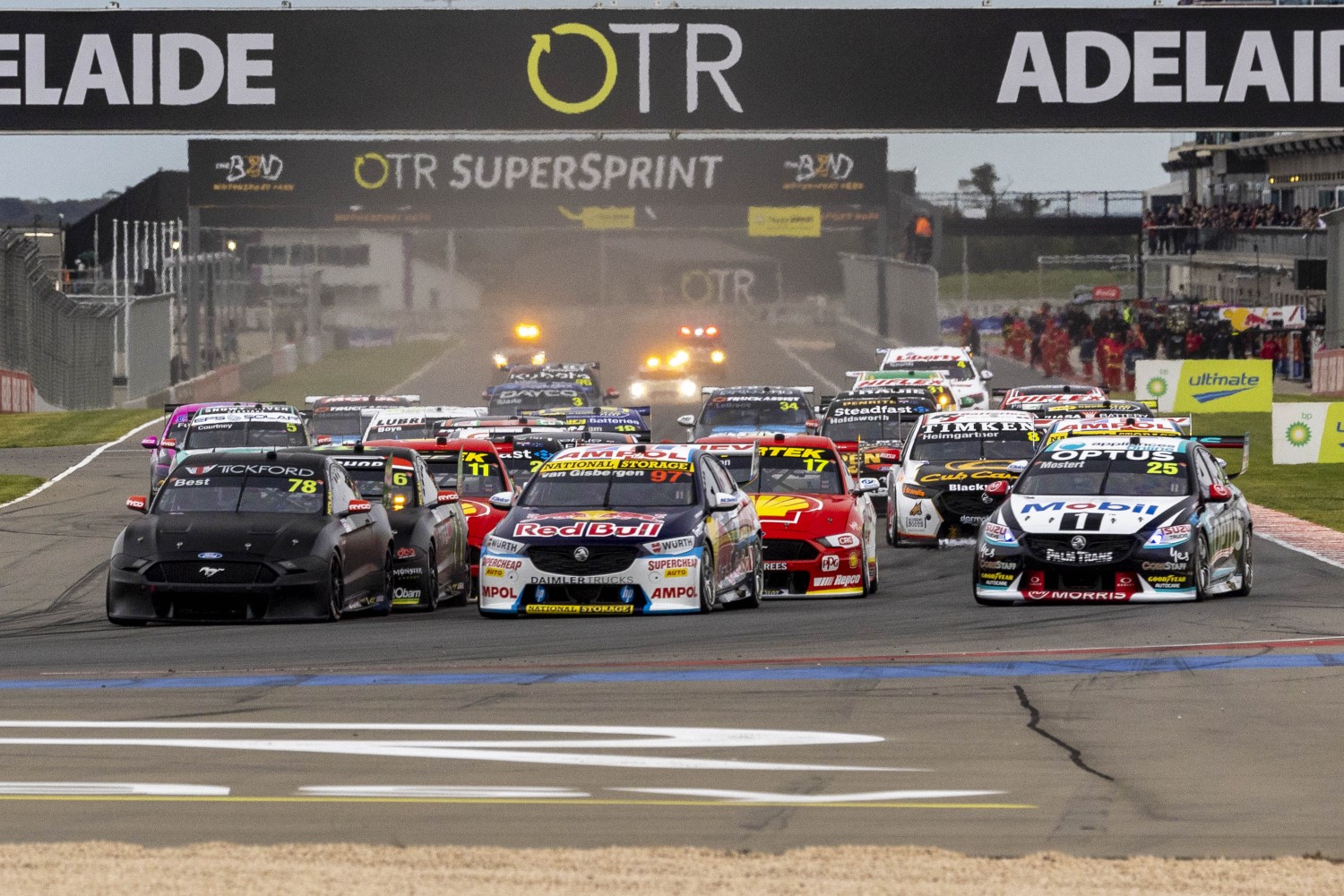 Van Gisbergen started from second, dropped back to third early and then forced his way back to the lead, hitting the front when he overtook youngster Best on Lap 11.
"The car was magic; thanks so much to the team," said SVG.
"I've been struggling with my driving, but the car has been really good; just hard to drive, but when racing under the limit it was fine."
"Would have loved to have battled on track, but the guys did a great job and the pit stop was awesome too, so yeah, really stoked."
Brodie Kostecki finished sixth, ahead of rookie Broc Feeney, David Reynolds and De Pasquale.
Andre Heimgartner rounded out the Top 10.
Race Results
| | | | | |
| --- | --- | --- | --- | --- |
| POS | NO. | DRIVER | TEAM | BEHIND |
| 1 | 97 | Van Gisbergen | Red Bull Holden Racing Team | +0.000 |
| 2 | 17 | Davison | Shell V-Power Racing Team | +2.223 |
| 3 | 25 | Mostert | WAU Racing Pty Ltd | +4.089 |
| 4 | 6 | C. Waters | Tickford Racing 1 | +10.455 |
| 5 | 78 | Z. Best | Tickford Racing 3 | +10.863 |
| 6 | 99 | B. Kostecki | Penrite Racing – Erebus | +11.428 |
| 7 | 88 | B. Feeney | Red Bull Holden Racing Team | +11.764 |
| 8 | 26 | Reynolds | Penrite Racing | +13.294 |
| 9 | 11 | A. de Pasquale | Shell V-Power Racing Team | +13.723 |
| 10 | 8 | Heimgartner | Brad Jones Racing | +14.481 |
| 11 | 55 | T. Randle | Tickford Racing 2 | +17.117 |
| 12 | 20 | S. Pye | Team 18 | +18.158 |
| 13 | 2 | Percat | WAU Racing Pty Ltd | +20.137 |
| 14 | 5 | Courtney | Tickford Racing 1 | +20.741 |
| 15 | 10 | Holdsworth | Penrite Racing | +21.018 |
| 16 | 18 | Winterbottom | Team 18 | +24.713 |
| 17 | 14 | B. Fullwood | Brad Jones Racing | +25.049 |
| 18 | 35 | T. Hazelwood | Matt Stone Racing | +25.101 |
| 19 | 31 | J. Golding | PremiAir Subway Racing | +25.886 |
| 20 | 9 | W. Brown | Penrite Racing – Erebus | +31.304 |
| 21 | 34 | J. Le Brocq | Matt Stone Racing | +32.222 |
| 22 | 96 | M. Jones | SCT Motor Sports | +32.281 |
| 23 | 3 | Slade | CoolDrive Racing | +33.033 |
| 24 | 22 | C. Pither | PremiAir Coca Cola Racing | +35.143 |
| 25 | 49 | J. Boys | Joss & Dynamic | +35.430 |
| 26 | 4 | J. Smith | SCT Motor Sports | +38.731 |
| 27 | 56 | J. Kostecki | Tickford Racing 2 | +1:05.321 |