F1: Russell wins shock pole for Hungarian GP
Before the weekend, George Russell said he loved the Hungaroring.  It was perhaps his favorite track.
Now it definitely is.
Russell took a shock pole position in his #63 Mercedes for the Hungarian GP.  Russell's lap of 1m17.377s beat the favored Ferraris of Carlos Sainz Jr. by 0.044s and Charles Leclerc by 0.190s.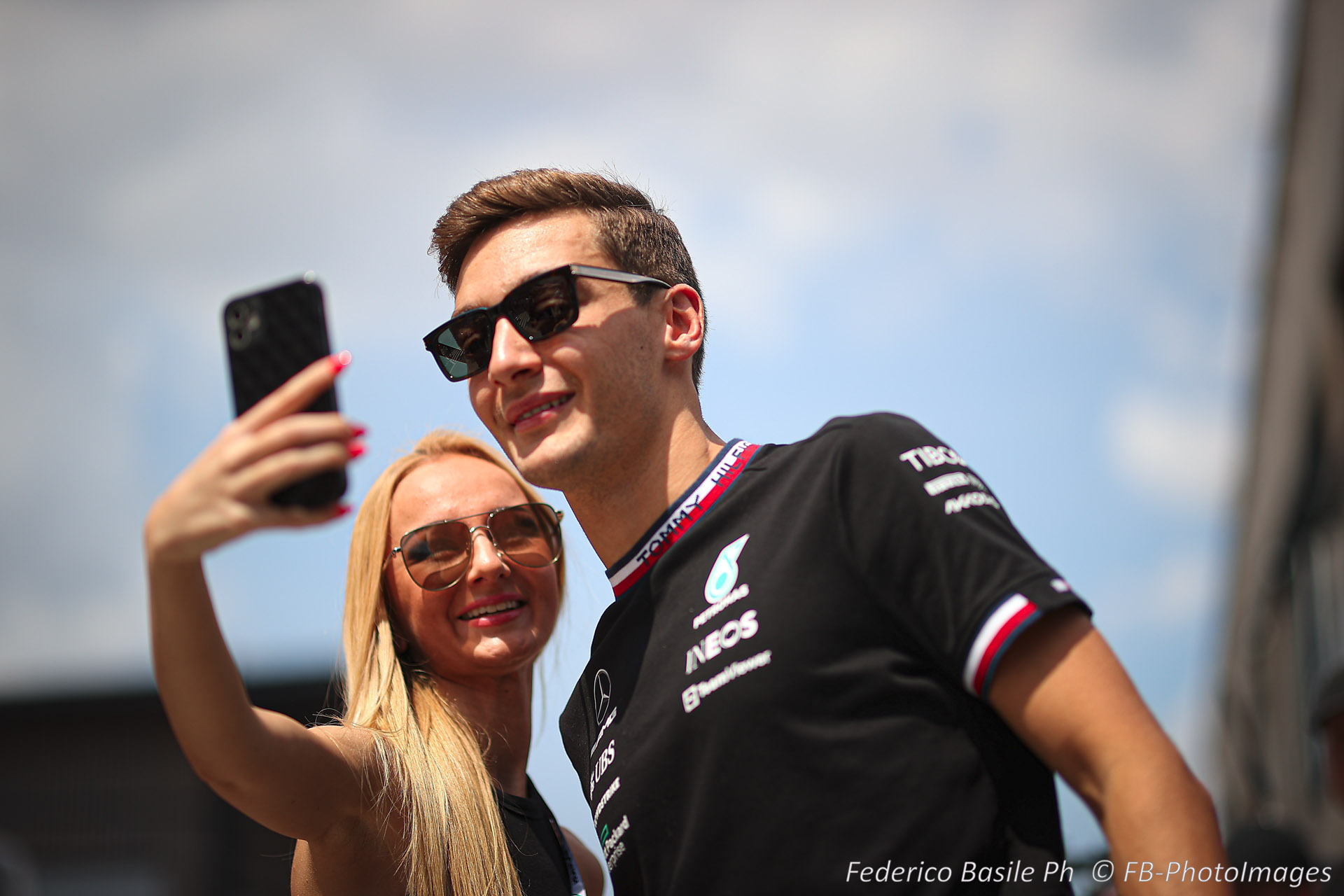 "Yesterday was probably our worst Friday of the season," said Russell. "Then that last lap, Turn 1 was mega, Turn 2. The lap kept coming, and I looked at the screen and saw P1, was amazing.
"We need to understand where that came from today, we generally have good race pace, and we're going to be absolutely going for it."
"Today I felt I had the pace for pole, it went away in the last sector with a few snaps but congratulations to George, he must have done a great lap," said a disappointed Russell. "We have the pace, the tire management will play a big role and Mercedes race pace is an unknown. I think it will be an exciting race."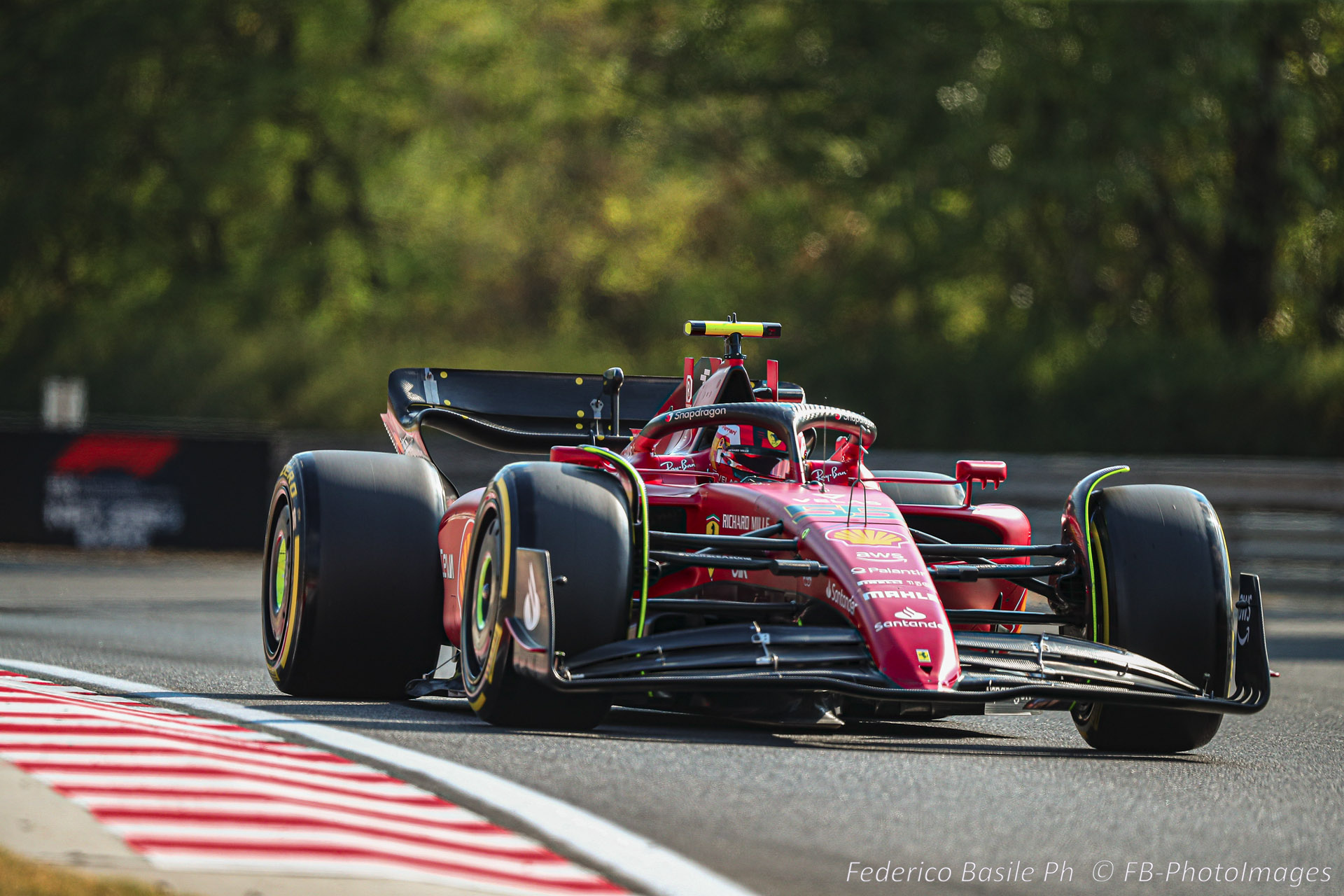 "I was struggling with the tires, getting the tires in the right window. I'm sure we've got the pace in the car to come back a bit more into it, so I'm sure we'll have a better Sunday," said a disappointed Leclerc.
Lando Norris will start 4th while Esteban Ocon rounded out the top-5.
Meanwhile, the Red Bull team choked, with Max Verstappen down in 10th with power unit issues and  his teammate Sergio Perez in 11th.
Russell beat his teammate Lewis Hamilton by a whopping 0.765s, but the 7-time champion's DRS did not open.
Ferrari, are the best placed, with Sainz second and on the clean side of the grid while Leclerc will be going for the win from third. They need to make a big dent in Red Bull's championship lead if they can, but first, they have to take care of Russell.
And as Sainz said, Mercedes are just such an unknown. From race to race, they are either right on the pace of the front-runners or way back, and it is hard to tell which it is going to be and plan accordingly.
Russell said their race pace was good – and at a track where overtaking is difficult, he will be trying to make his W13 as wide as possible.
"I'll take it! We saw from the beginning of qualifying the tires were in the right window, and this is the result," said a happy Toto Wolff.
Qualifying Results
| | | | | | | | |
| --- | --- | --- | --- | --- | --- | --- | --- |
| POS | NO | DRIVER | CAR | Q1 | Q2 | Q3 | LAPS |
| 1 | 63 | George Russell | Mercedes | 1:18.407 | 1:18.154 | 1:17.377 | 23 |
| 2 | 55 | Carlos Sainz Jr. | Ferrari | 1:18.434 | 1:17.946 | 1:17.421 | 22 |
| 3 | 16 | Charles Leclerc | Ferrari | 1:18.806 | 1:17.768 | 1:17.567 | 22 |
| 4 | 4 | Lando Norris | McLaren Mercedes | 1:18.653 | 1:18.121 | 1:17.769 | 19 |
| 5 | 31 | Esteban Ocon | Alpine Renault | 1:18.866 | 1:18.216 | 1:18.018 | 20 |
| 6 | 14 | Fernando Alonso | Alpine Renault | 1:18.716 | 1:17.904 | 1:18.078 | 17 |
| 7 | 44 | Lewis Hamilton | Mercedes | 1:18.374 | 1:18.035 | 1:18.142 | 21 |
| 8 | 77 | Valtteri Bottas | Alfa Romeo Ferrari | 1:18.935 | 1:18.445 | 1:18.157 | 20 |
| 9 | 3 | Daniel Ricciardo | Mclaren Mercedes | 1:18.775 | 1:18.198 | 1:18.379 | 19 |
| 10 | 1 | Max Verstappen | Red Bull Racing Honda | 1:18.509 | 1:17.703 | 1:18.823 | 21 |
| 11 | 11 | Sergio Perez | Red Bull Racing Honda | 1:19.118 | 1:18.516 | – | 16 |
| 12 | 24 | Zhou Guanyu | Alfa Romeo Ferrari | 1:18.973 | 1:18.573 |  – | 16 |
| 13 | 20 | Kevin Magnussen | Haas Ferrari | 1:18.993 | 1:18.825 |  – | 18 |
| 14 | 18 | Lance Stroll | Aston Martin Aramco Mercedes | 1:19.205 | 1:19.137 |  – | 16 |
| 15 | 47 | Mick Schumacher | Haas Ferrari | 1:19.164 | 1:19.202 |  – | 16 |
| 16 | 22 | Yuki Tsunoda | AlphaTauri Honda | 1:19.240 |  – |  – | 9 |
| 17 | 23 | Alexander Albon | Williams Mercedes | 1:19.256 |  – |  – | 10 |
| 18 | 5 | Sebastian Vettel | Aston Martin Aramco Mercedes | 1:19.273 |  – |  – | 10 |
| 19 | 10 | Pierre Gasly | AlphaTauri Honda | 1:19.527 |  – |  – | 9 |
| 20 | 6 | Nicholas Latifi | Williams Mercedes | 1:19.570 |  – |  – | 10 |