NASCAR: Buddy Arrington dies at 84
Buddy Arrington, a longtime independent driver with a 25-year career in NASCAR's top division, has died. He was 84.
Arrington, a native of Martinsville, Virginia, made 560 starts in what is now the NASCAR Cup Series, posting 15 top-five finishes in his career. His best result was third place, achieved twice — in 1965 at Nashville and 1979 at Talladega.
"Buddy Arrington was the epitome of a successful car owner and driver during his era in NASCAR," Martinsville track president Clay Campbell said in a statement.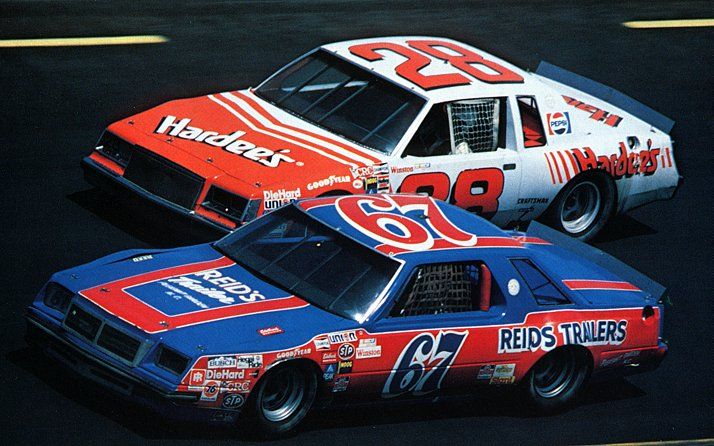 "As an owner, he knew how to use his resources to compete with the top teams. As a driver, Buddy had all the talent to get the job done, so it was never a surprise to see his red and blue No. 67 Dodge trading paint with some of the best in the sport.
"From a personal perspective, I will always remember him as the first person to give me a ride around Martinsville Speedway when I was a teenager. To this day, it remains one of the most thrilling things I've ever done. I will never forget his kindness sharing that experience with me. I think he may have enjoyed it as much as I did and I'm pretty sure he was wearing his signature sunglasses when he did it! That was Buddy.
"He made an impact on the sport that will never be forgotten. My condolences go out to his family during this time.
Arrington's career ended in 1988 with a mix of starts with Ford and Chevrolet after his obsolete Chrysler Imperial became ineligible for NASCAR competition in 1985.
Arrington's ties to NASCAR's past were not limited to his roots as an independent driver on the circuit. He also had connections to the transport of illegal liquor, and was caught by law enforcement in December 1971 with a loaded-down Ford Torino Cobra Jet 429 near his hometown. Arrington posted bond and served no time as a first-time offender.
"To tell the truth, that is probably where racing got its start," Arrington told the Anniston (Ala.) Star in 1981. "I got caught, paid the price and hung it up. I haven't touched it since."
Arrington seemed to take his winless record in stride, saying candidly that he had no doubts he could contend in top-flight equipment.
"It doesn't affect me in any way," Arrington told the Anniston paper. "This is just what I do. It's like a guy working in a factory. He knows he's never going to be president of the company. It's just the way things are. And it's a good living …
"I've probably accumulated as nice a shop and equipment as anybody (independent), in the business," he added. "I've done all right for myself, but we've worked for it, day and night. And when I say night, I mean all night long. But I would do it all over again. I sure would."