IndyCar: Forget any thought of Vettel or Ricciardo coming to IndyCar
(3rd Update)
As we predicted, Daniel Ricciardo has zero interest stepping down to IndyCar.
He returned to the F1 paddock in Singapore and he's categorically ruling out racing outside F1 in 2023 because it would do further harm to his "image" within F1 circles.
"I love other disciplines of motorsport, but I don't see myself there," Ricciardo said. "I feel as well I jump into something like that, and then it closes the door in F1. It kind of feels like I've checked out, and I haven't.
"I'm still very much driven towards remaining here, so I don't want the view to be 'ah he's focused on other things'.
"That's what I've got to weigh up as well. As fun as those things might be, I think what's got to be best for me, and even the point of my image, is to remain in the sport.
"It's very quick, I think, for people to see me do something else and be like 'that's now where his head's at; he's not coming back'. So, I'm solely focused on F1."
"I know that if I choose to take a reserve role, or not race next year, nothing's guaranteed – so obviously that comes at a risk," Ricciardo admitted. "But that's what we're weighing up. At this stage, especially with a top team, there's no guarantees."
"The conversations, of course, are private, but I will say there is still a lot of goodness out there, or positivity, or compliments," Ricciardo added.
"A lot of people have been in this sport for years – they've seen how it works and I don't think… of course there's a saying 'you're only as good as your last race', but I think a lot of them have appreciated that it's not like I forgot how to do this."
---
August 25, 2022
Zak Brown now confirmed that a drive in the NTT IndyCar Series was put forward to Daniel Ricciardo in a move that would keep him in the McLaren fold, but that notion was quickly rejected by Ricciardo.
"Yes, we spoke about that," he said when asked if IndyCar was an option. "As Andreas [Seidl] said, he's an exceptional racing driver and any team that he drives for is so privileged to have Daniel drive for them, and we do have a variety of racing activities.
"That being said, he's very focussed on Formula 1. Of course, the door will always be open here at McLaren, but I believe he has a real desire to continue in Formula 1.
"We'll leave it at that and let him comment when he speaks to his future activities."
"But, that being said, he's very focused on Formula 1."
Whilst Brown stressed the split had been amicable, he emphasized that the team had made it clear the results weren't good enough.
"I would say we've been very open and transparent with Daniel throughout his entire time here at McLaren," he said.
"I think he understands that we weren't able to put together the results that we'd hoped for. He's been around motor racing his entire life. So, he understands this and is as disappointed as we are that it didn't work out."
IndyCar might be a good option for Ricciardo as IndyCar remains the place where F1, and in the case of Jimmie Johnson, NASCAR, 2nd tier drivers and retirees go to race.
Johnson turns 47 years old on Sept. 17th. He remains one of the oldest full-time drivers in the series, alongside Helio Castroneves. He has shown some improvements this year, but he's simply not the fast driver he was when he was younger.  Hence, why he is in IndyCar and no longer in NASCAR driving for Rick Hendrick.
The end of the IndyCar season is less than three weeks away, yet the former seven-time NASCAR Cup champ hasn't landed a sponsor to buy his IndyCar ride with Ganassi Racing for another year yet.
"We're just still working to put our program together," Johnson said prior to last weekend's IndyCar race near St. Louis. "Wish I had some updates. I like to get things done pretty early in a season. I don't know."
His main IndyCar sponsor, Carvana, has seen its stock drop from $370 per share to $36 per share since joining IndyCar as his sponsor.
---
August 5, 2022
There is also some speculation out there that Daniel Ricciardo might consider racing in IndyCar now that he is no longer fast enough for F1.
You can also put those thoughts to bed because Ricciardo has 0.00000000000% interest in racing in IndyCar and is not a fan of oval racing whatsoever.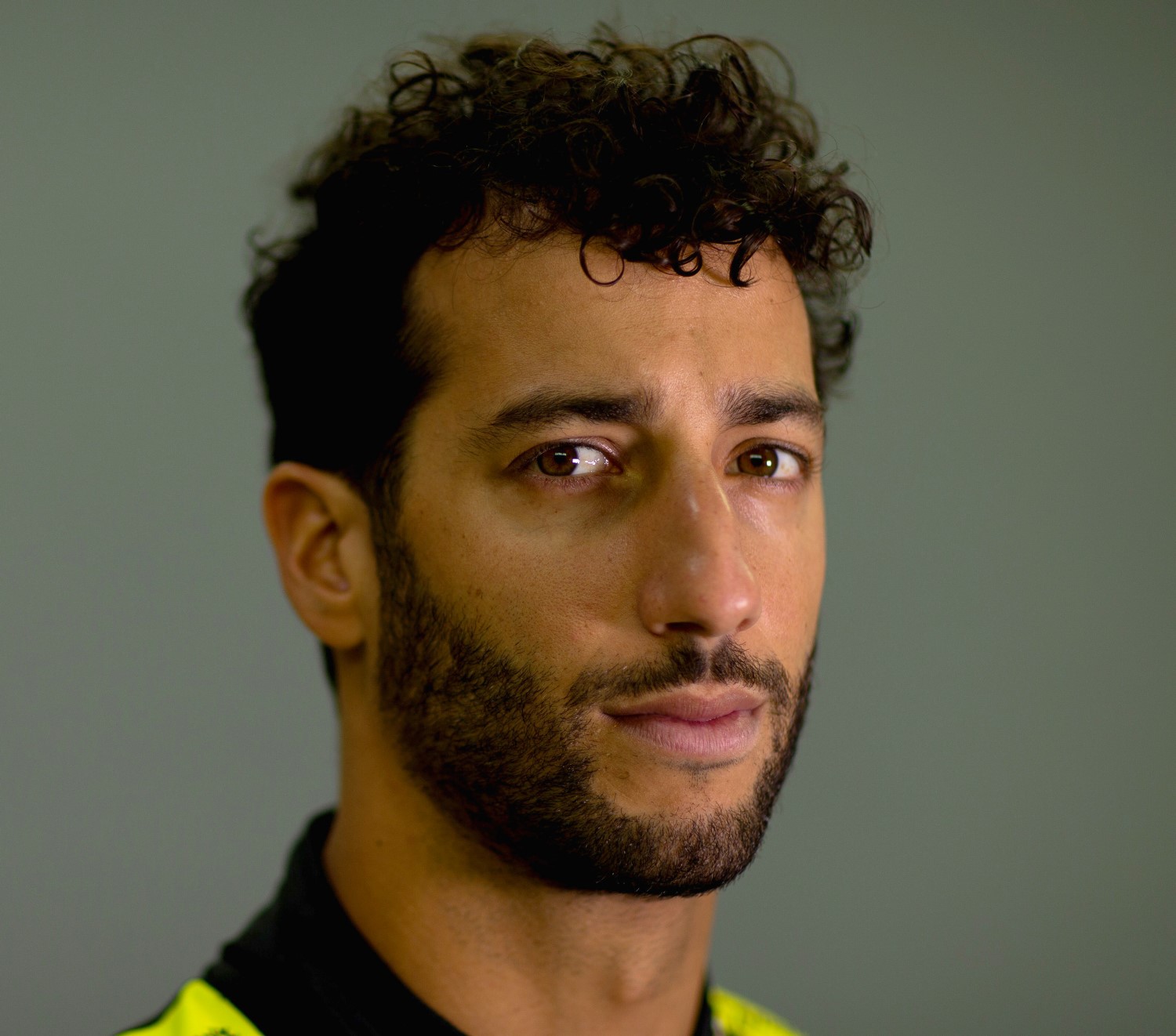 ---
August 5, 2022
There is speculation out there that Sebastian Vettel might consider racing in IndyCar now that he is no longer fast enough for F1.
When announcing his retirement from F1, Vettel made it clear he planned to spend time at home with his three young children and beautiful wife.
Vettel lives in beautiful Thurgovia, Switzerland bordered by Lake Constance, the Rhine River, and Germany to the north.
Said to be extremely wealthy from his 4 world championships and huge F1 salary of $30 to $50 million a year (i.e. more than the entire IndyCar driver lineup combined), he has zero interest in moving to America, away from his young family for the meager salaries an IndyCar driver makes.
He does not need the money and views oval tracks as too dangerous.
Hence, you can put the chances of Vettel racing IndyCars at 0.000000000%.
You can add as many zeros as you might like to that number.
Mark C. reporting for AutoRacing1.com