IndyCar: Can the Big Machine Music City GP be Improved?
After a weekend in downtown Nashville, Tennessee filled with multiple series racing, county music concerts, food trucks, and wicked humidity, one has to wonder if racing on the streets around the Nissan Stadium and over the Korean Veterans Bridge in the tight, 11-turn circuit is the right package for the NTT INDYCAR Series.
First, AR1 wants to say that the event is first class in marketing, the mix of Trans-AM, Indy Lights, Stadium Super Trucks, and the NTT INDYCAR Series, and the concerts they have onsite.  The line of food trucks is something we do not have at any other venue.
The second race in this market did not have the draw of ticket buyers the inaugural race had last August, by looking at the number of empty seats in the grandstands.  But that is probably true of any first-time event, like Baltimore for example.  And the weather also affected the attendance with thunderstorms delaying the schedule on Saturday and Sunday.
This year, the INDYCAR race had 36 laps of yellow with seven full course cautions, three more laps than last year's event.   26 cars started the race but only 16 crossed the finish line this year as compared to last year, where 27 cars took the green flag and 19 finished the race.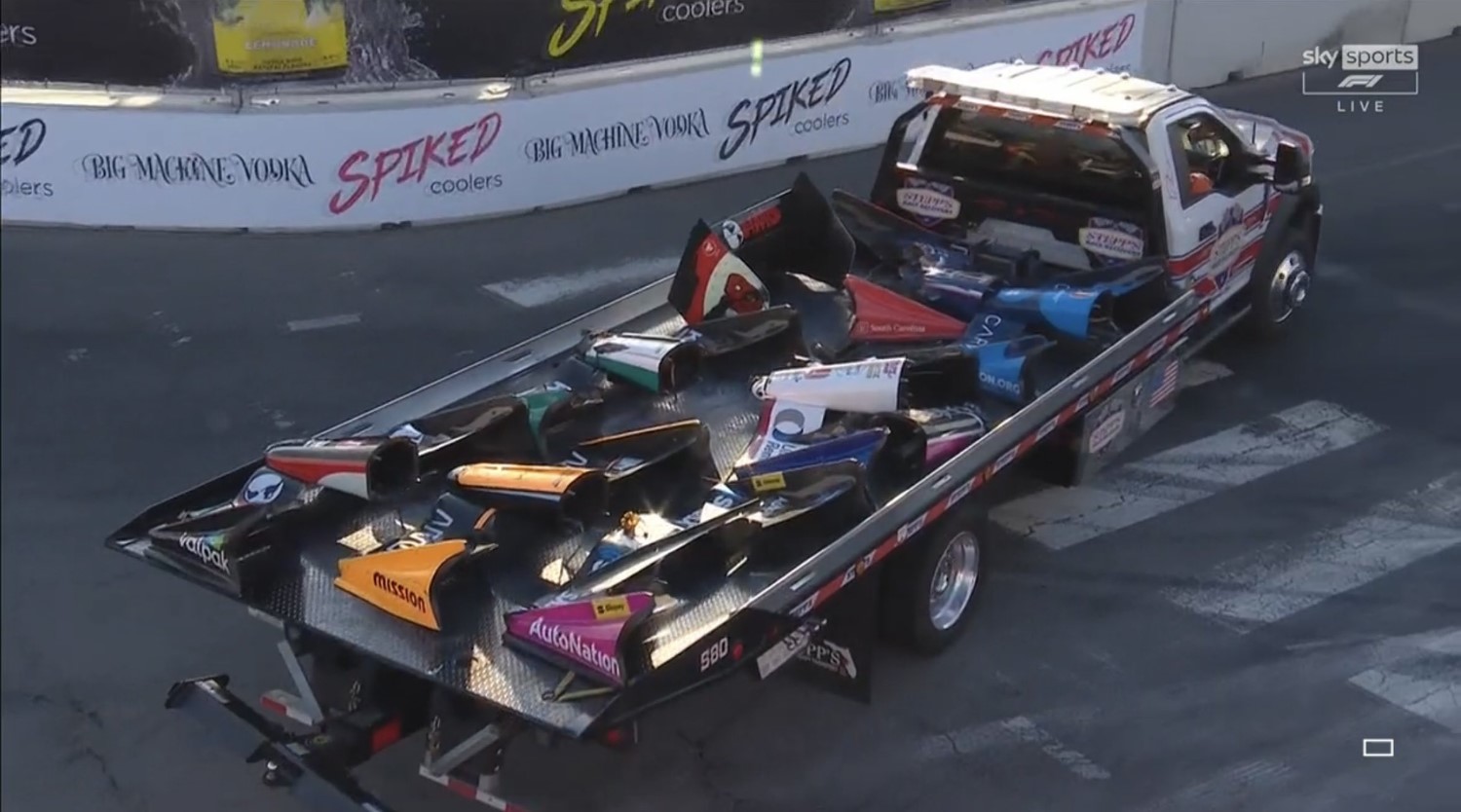 What makes the INDYCAR drivers have such a difficult time staying out of the tire barriers and each other's way?  Josef Newgarden, driver of the number 2 PPG Team Penske entry, had his thoughts on why the race was so riddled with yellow flag laps.
"It's tight street course racing", Newgarden said. " I about got taken out six times myself. We probably need to have some discussion with the younger guys. They're very aggressive and if you're not aggressive back, then you get run over."
"That's INDYCAR racing. You have learn it pretty quick. I don't like it but that's the game we're in. Ultimately we had a big fight back with the PPG car and Team Chevy. That's all I can say."
"This has been a really frustrating year in a lot of ways.  We've won a lot of races and had a ton of good luck, all thanks to the team and the effort they put in. But more often than not, we're either winning the race or things are completely going against us one way or the other. It's built frustration for me because it's hard to see that happen for this crew when they work so hard. I hate it, too. I'm very competitive."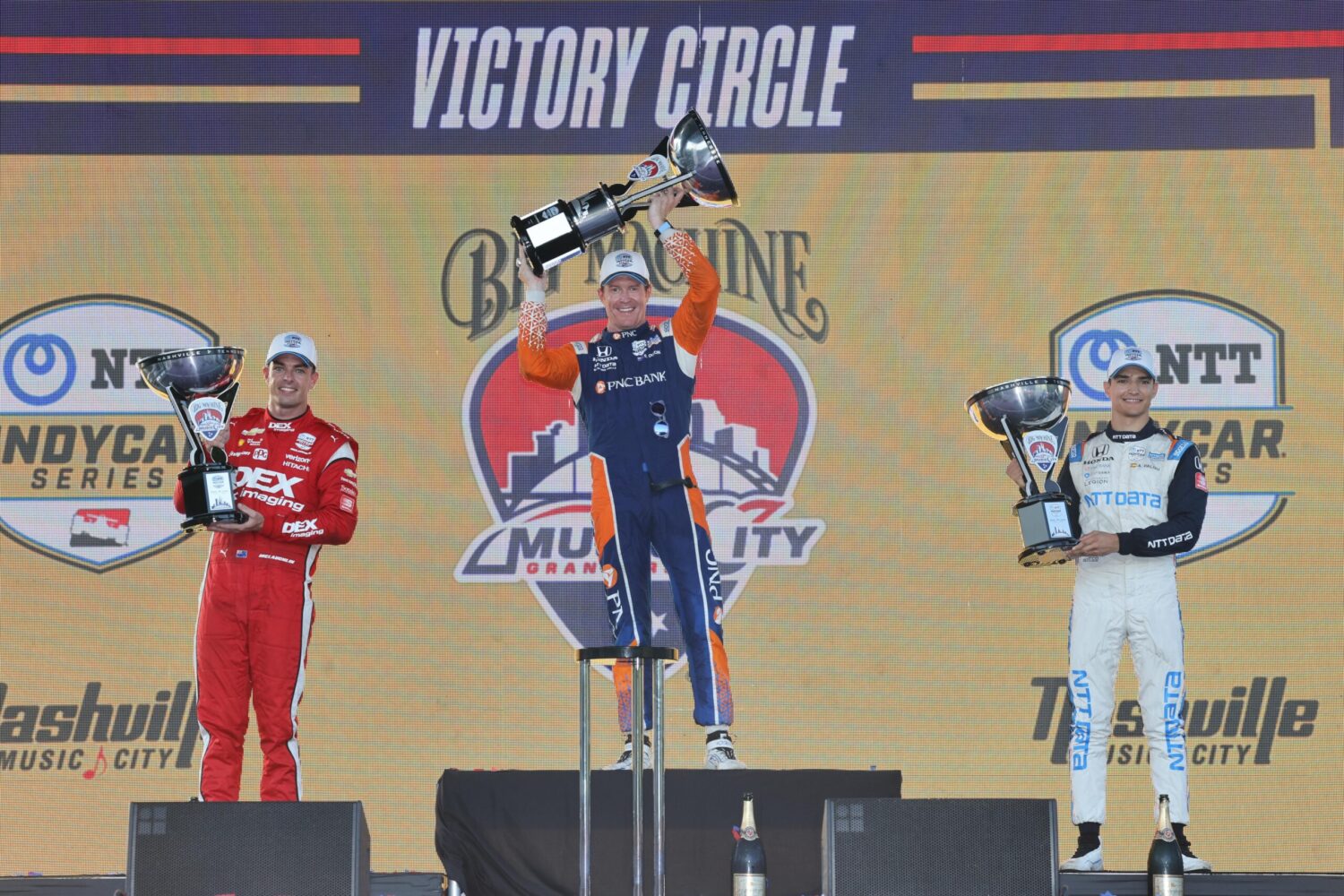 Newgarden's teammate and Bus Bros co-host, Scott McLaughlin, was a bit more fortunate finishing second on the podium to his fellow countryman, Scott Dixon.  The younger Kiwi remarked that maybe he should have tried to pass Dixon for the lead, but hesitated in order to preserve the points that he would receive for second place.
"I probably played it slightly safe. After you look back on it now, I think I was a little nervous with a tense around the tires. I think me and Scotty (Dixon) both knew he (Colton Herta in the 2021 race) crashed on the restart coming to the green, like under yellow. Just being in the wrong gears and whatever."
"I'll do what I need to do to win a championship, to win a race or whatever, but at the same time, you've got to play fair. And I think Scotty (Dixon) is one of the best in terms of playing hard and fair, and I expect that for me and if somebody gives me that feedback, I'll give it back to them."
When asked what it would take to make the racing better, McLaughlin answered, "It's hard to say. At the start it was going smoothly, I'm like: This could be just a whole green race. But it wasn't."
"I don't know. I think you can't stop us from going for passes and doing bits and pieces. Some people get it wrong, and unfortunately, because it's so tight, it creates a bit of a cluster."
"But I don't think sometimes that is not the track's issue.  I think sometimes that's a driving issue as well. You know, it's just — it's — it takes two to tango. We've all been — I mean, I spun out twice last year and still finished a race."
"No, I don't blame the track at all. I think the track is a great track. Yes, it's tight. Yes, it's — you've got to be assertive when you pass, but sometimes people just don't give up, and that's what happens."
"It's just — it is what it is."
No easy answer to making the Big Machine Music City Grand Prix a smooth race when you are dealing with aggressive drivers all trying to fit through a tight corner before the other guy.
Lucille Dust reporting