F1: Steiner warns Mercedes puppet Mohammed ben Sulayem
Haas boss Guenther Steiner has warned F1 chiefs "not to set a precedent" by pushing forward with a controversial regulation change to placate Toto Wolff, Mercedes and it's puppet – FIA president Mohammed ben Sulayem.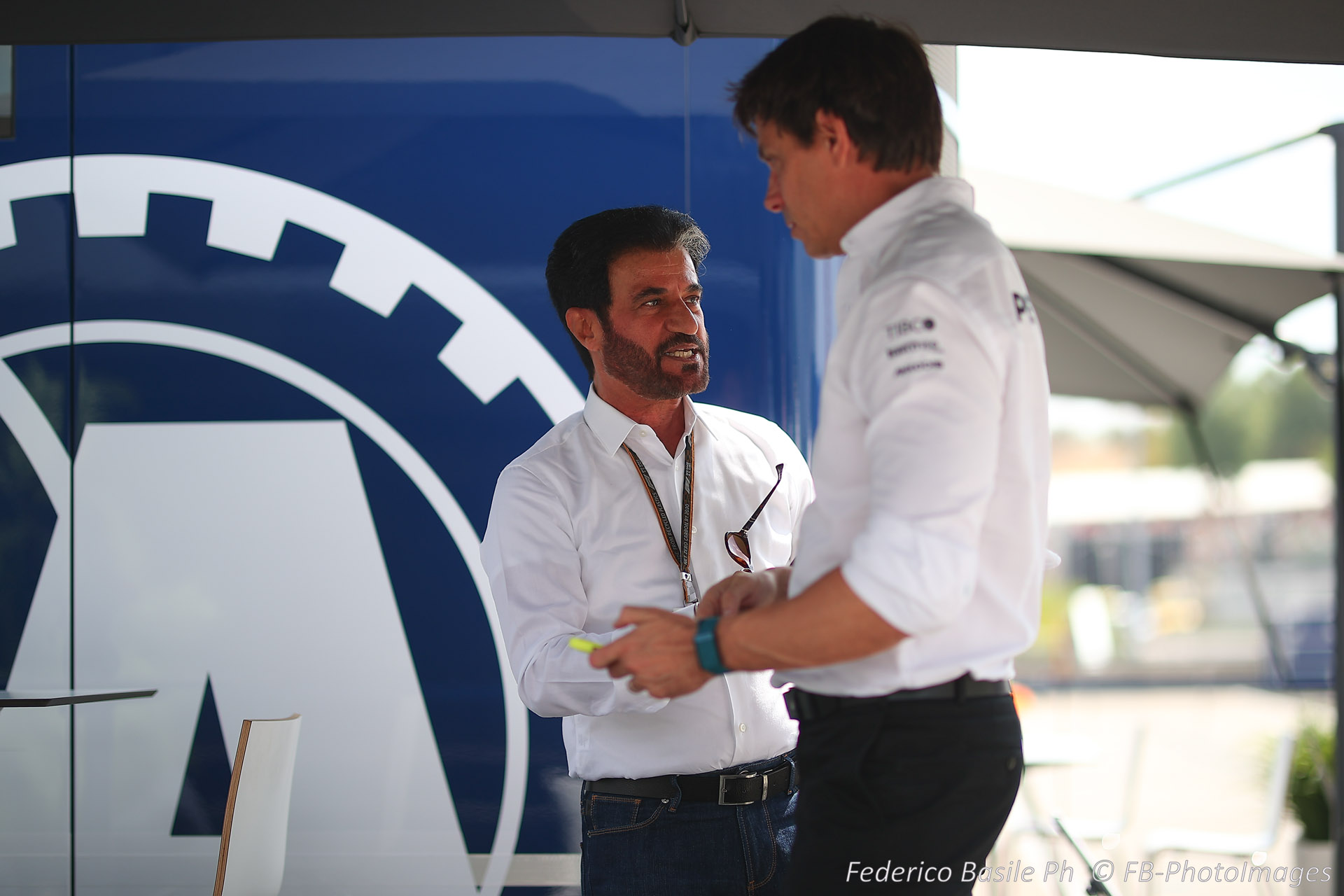 "Having discussed the porpoising issue with all 20 F1 drivers and 10 team principals, I'm happy to confirm we will be submitting updated 2023 Technical Regulations to the WMSC this week to address this, in addition to the measures already taken for the remainder of this season," Ben Sulayem posted on Twitter.
Haas boss Steiner, whose team has not suffered as badly as others when it comes to bouncing, has warned that it risks setting a precedent.
"We shouldn't change the floor, not only for cost in general, I think there is no reason to change the floor," Steiner said, as reported by GPFans.com.
"Nobody has got porpoising, we are addressing the touching on the ground – you can address that pretty easily, just run the car higher. Why is there a safety aspect?
"I don't see what the safety [aspect is] because we will then also set a precedent that if you feel something is hurting your driver, you put safety in and you change the rules.
"I don't think that is correct."
There have been rumors that the FIA has altered its plans from a 25mm change on the floor to a 10mm one, something that the Haas boss is more on board with.
"There is a fair compromise being proposed, the 10mm on the edges of the floor.
"I think that is a fair compromise to get rid of it."
Alpine boss Otmar Szafnauer is against the change and said the best thing was to do nothing.
"At the beginning of the year, we had a lot of porpoising. If you remember the first test, almost everybody was bouncing around.
"By now, if you look at the whole race, did you see any porpoising? Not anymore.
"So I think teams will naturally get to a position where the cars don't porpoise, you get the best out of the car, the drivers are ok.
"If you change it again, you risk… by the end of this year, you won't hear porpoising at all so just leave it as it is."
Christian Horner is also against the proposals, remarking that "it's 10 past midnight now for next year and Cinderella's already left".
Red Bull's title rivals Ferrari are on the same side, stating there was "no reason" to suggest it was a safety issue.
"Most teams have long since had bouncing under control and for the race at Spa there are fixed limits anyway," Mattia Binotto told Auto Motor und Sport.
"If the cars comply with the specifications (the AOM), they should be safe with it.
"And if there is no safety argument, the normal voting process has to be followed when the rules are changed."