Formula E: Mortara wins Seoul finale, Vandoorne championship
Stoffel Vandoorne drove to a second-placed finish in the Hana Bank Seoul E-Prix Round 16 to make more than sure of sealing the 2021/22 ABB FIA Formula E Drivers' World Championship and the Teams' World Championship for Mercedes-EQ – a double-double – as Edoardo Mortara (ROKiT Venturi Racing) steered to a consummate centenary race win.
Vandoorne navigated the Lap 1 melee and kept it clean throughout the rest of the race to bring the Silver Arrow 02 home second – plenty enough to see him take a maiden Drivers' crown and hand Mercedes-EQ back-to-back Drivers' and Teams' titles on the German marque's Formula E swansong.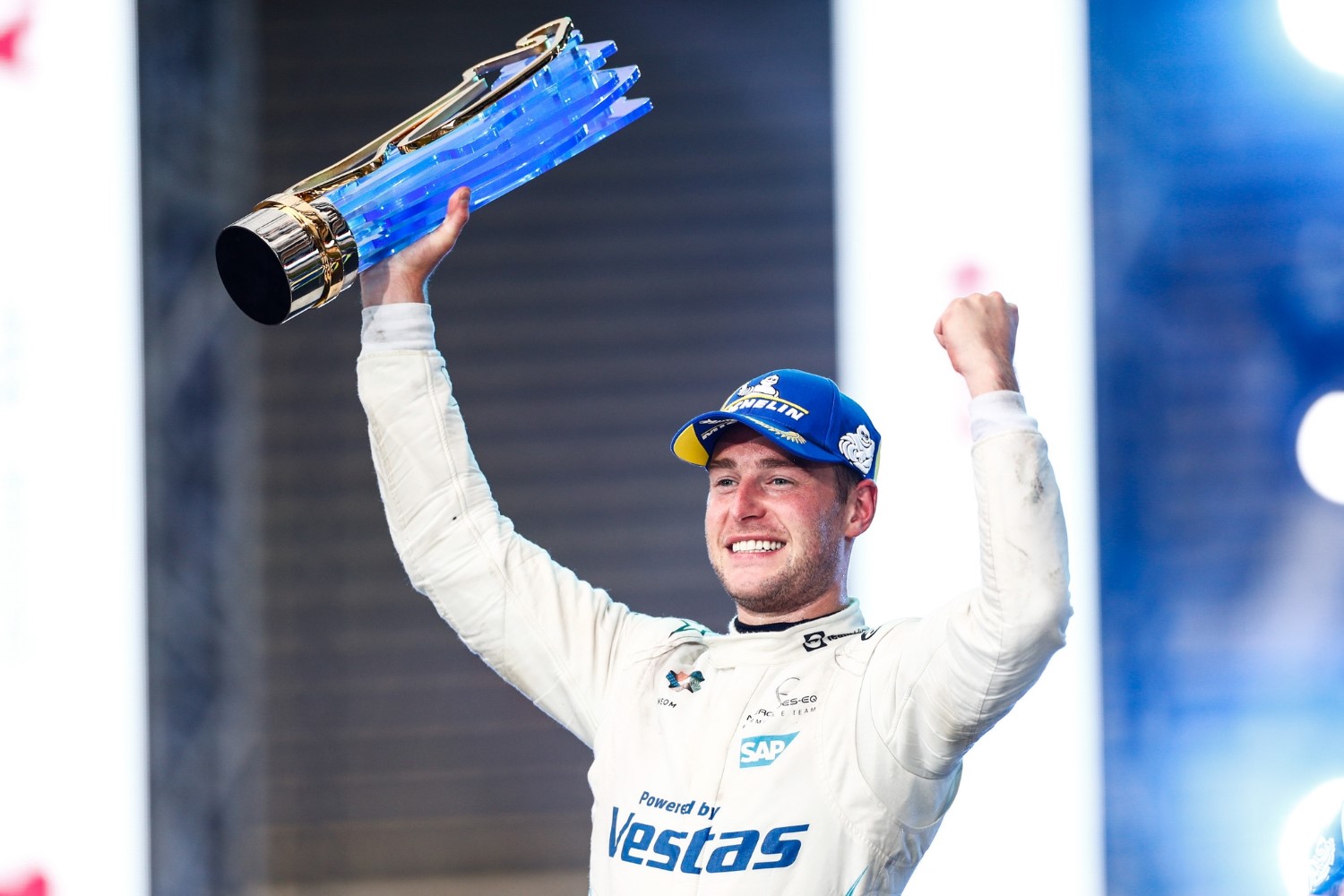 Mortara checked out once he hit the front via a stunning dummy saw him complete a successful switchback on Julius Baer Polesitter Antonio Felix da Costa (DS TECHEETAH) on Lap 3. From there, he managed the gap and his usable energy perfectly to sign off his and Venturi's campaign in style – the Monegasque outfit taking second in the Teams' running ahead of DS TECHEETAH, and Mortara third in the Drivers'.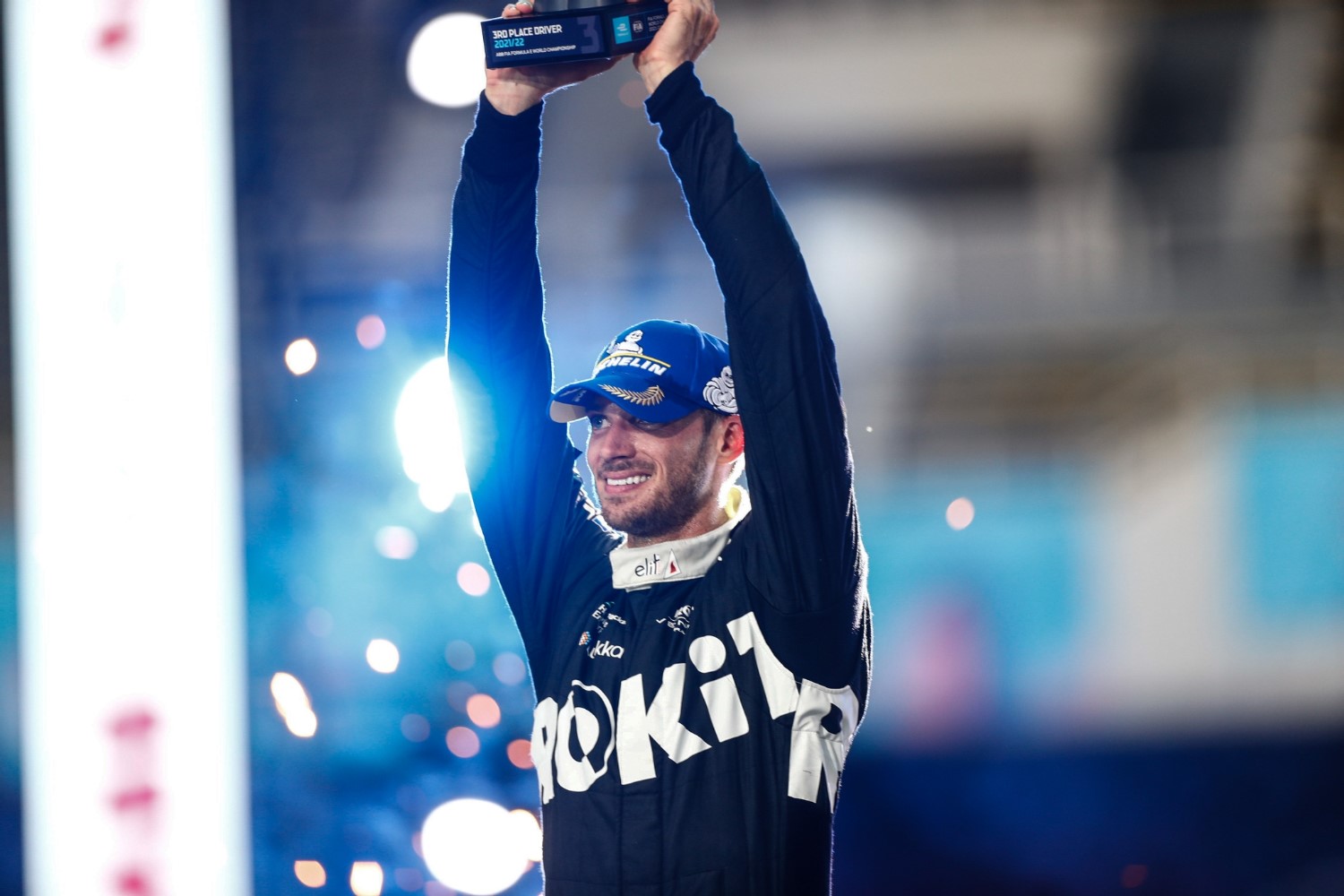 Jake Dennis (Avalanche Andretti) drove to a strong third position, despite a tough-to-take five second penalty following a coming-together with da Costa.
Robin Frijns (Envision Racing), Oliver Askew (Avalanche Andretti), and Jean-Eric Vergne (DS TECHEETAH) rounded out the top six, with Evans coming home an eventual seventh – a strong drive with little else he could have done. Nobody won more than Evans' four races this season, but it was Vandoorne's consistency – just one non-score and a record eight podiums – that sealed the deal.
"World Champions; wow," said Vandoorne. "It's just the best feeling ever. Just look at the season we've had – the consistency and the car has been amazing and the team has done an incredible job – I think every single one of us deserves it. What we've accomplished is something special."
As it happened…
A dry track greeted the grid on Sunday in Seoul after Saturday's downpours, everybody filtered through with the leaders as you were with Dan Ticktum (NIO 333) profiting to go sixth amid the melee through Turn 2. Vandoorne picked his way through to hold that fourth spot, with Evans gaining a place to go 12th with an important move on Nyck de Vries (Mercedes-EQ).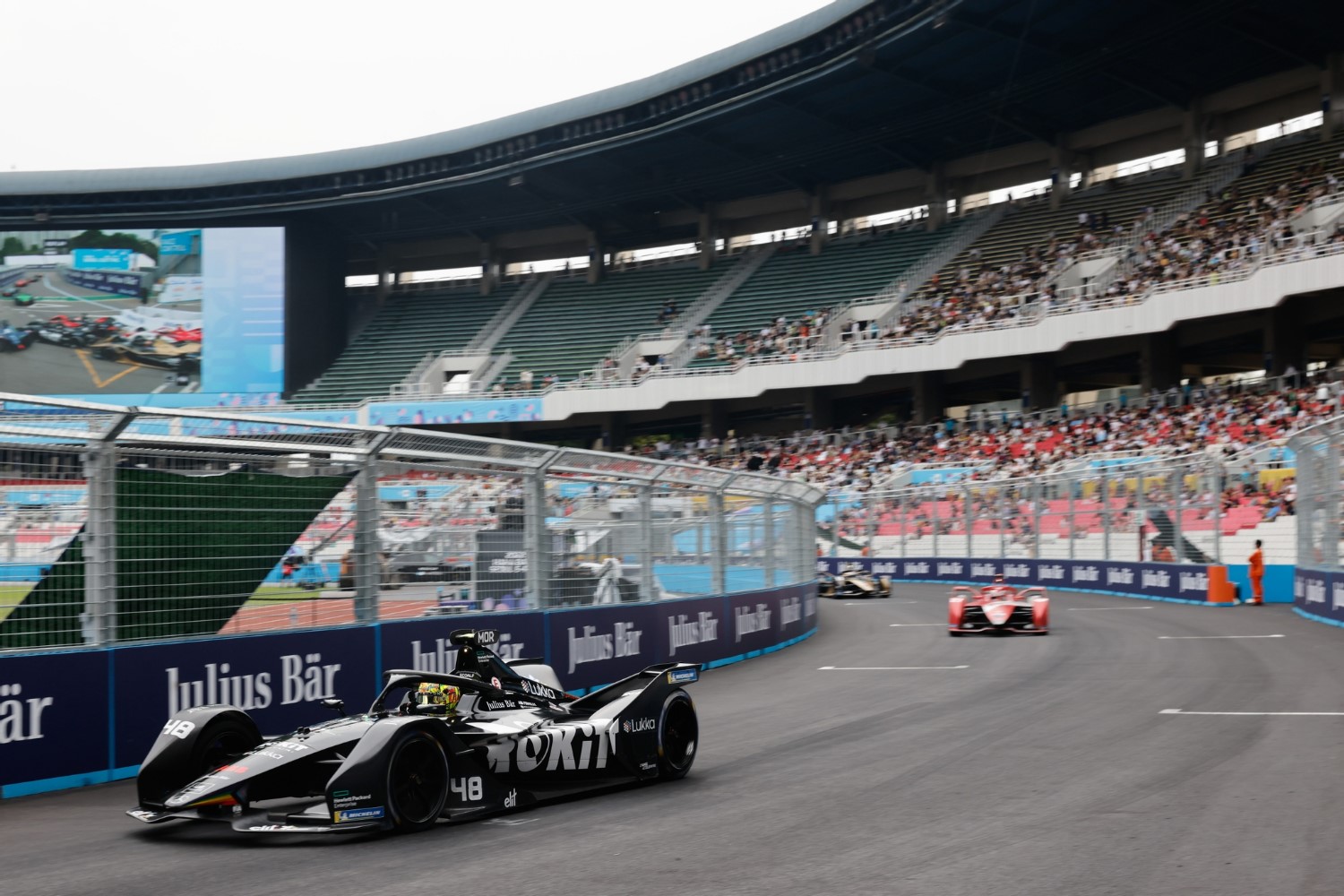 On Lap 3, Mortara spied his chance to jump da Costa for the lead with a switchback at Turn 22. The dummy was bought by the Portuguese and the Venturi driver took the lead, with Dennis following in second spot.
Ticktum had run with the lead six through the opening laps but was forced to pit with a technical problem at the end of Lap 3. A real shame for the Brit who looked to be in with a chance of sealing NIO 333's first points since Rome.
The first round of ATTACK MODE activations was kicked off by Pascal Wehrlein (Porsche), who'd worked his way up five positions to 10th, before retiring the Porsche at Turn 4. De Vries was in strife on Lap 7, too, with the Mercedes-EQ driver getting into Wehrlein – causing both race-ending damage; Venturi's chances of overthrowing the German giants saw a significant boost.
With a third of the race gone and one of two mandatory 30kW ATTACK MODE boosts down, Mortara headed Dennis and looked to be managing a cushion of just over a second. Both were three seconds up the road of Da Costa, Vandoorne, Frijns, di Grassi, Askew, Vergne, Evans and Cassidy rounded out the top 10. As it stood, Vandoorne had more than a hand on the Drivers' World Championship trophy, with Evans needing to win. The Jaguar driver, meanwhile, was losing ground to the leader – some 10 seconds back.
There was big Teams' World Championship drama on Lap 13 as di Grassi was forced into pitting to sort a front-right puncture. That gave Mercedes-EQ a 16-point advantage – impossible to close without the Brazilian's presence in the points.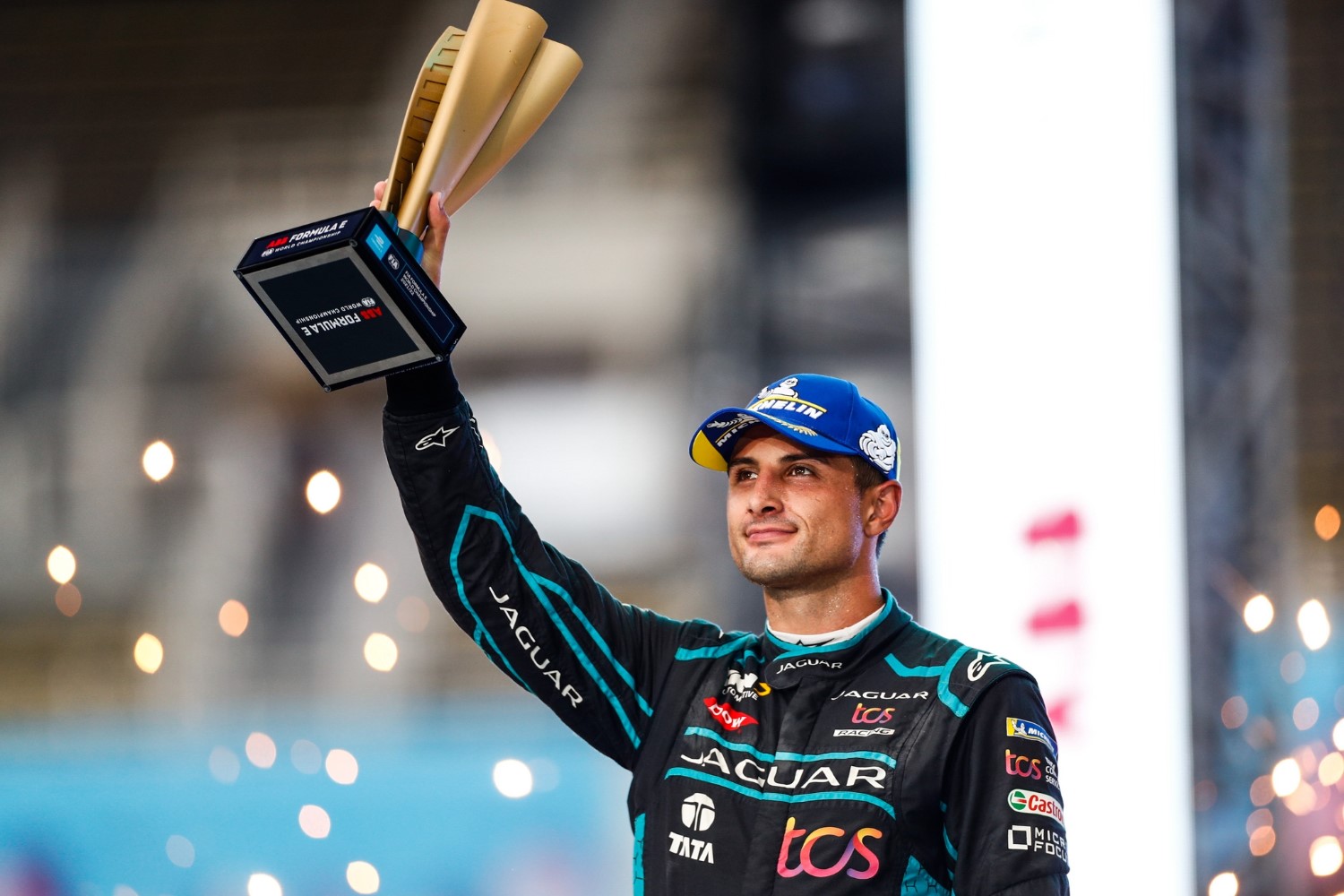 With 22 minutes plus one lap to go, the Safety Car was deployed to recover Maximilian Guenther's stricken Nissan e.dams which looked to have something terminally broken on the front left corner. A lifeline for Evans? The pack would be squeezed back up but Vandoorne, still fourth, held all the cards.
On the restart, leader Mortara and da Costa jumped for their second ATTACK MODE boost. At Turn 22, Dennis was on the defensive, with da Costa hunting second with that extra 30kW of power in-hand. The Portuguese' DS and Dennis' Andretti came to blows and da Costa ended up nose-first in the wall and shuffled right to the back of the pack.
Into 6m35s plus one lap after TAG Heuer Added Time, and Dennis was penalized to the tune of five seconds added to his race time for that move – leaving him a net third at the final checkered flag of the Gen2 era.
Mortara had plenty in hand to steer to the win by almost four seconds from Vandoorne, with Dennis third, Frijns fourth, Askew fifth and Vergne rounding out the top six. Evans' seventh was valiant but ultimately not enough.
Back-to-back on Mercedes-EQ swansong
With Mercedes-EQ ending their current spell at the end of the Gen2 era, and McLaren set to enter the next generation and Gen3 in their place, Team Principal Ian James could barely contain his excitement at securing back-to-back Teams' and Drivers' titles.
"This is huge," he said. "I'm just about holding it together at the moment. I'm so pleased for Stoffel – there isn't anybody that deserves it more than him. He has been so consistent this year – everything he's put into the building and team development – he's been such an instrumental part of our success and to see him achieve this is a dream come true for him – it's phenomenal. And then to do it in Mercedes-EQ's final year as well. This is a very special moment."
Results – Seoul Race 2
| | | | | | |
| --- | --- | --- | --- | --- | --- |
| Pos | Driver | Team | Laps | Behind | Gap |
| 1 | Edoardo Mortara | Venturi | 34 | 0.000 | 0.000 |
| 2 | Stoffel Vandoorne | Mercedes | 34 | 3.756 | 3.756 |
| 3 | Jake Dennis | Andretti Autosport | 34 | 6.649 | 2.893 |
| 4 | Robin Frijns | Virgin Racing | 34 | 7.021 | 0.372 |
| 5 | Oliver Askew | Andretti Autosport | 34 | 7.850 | 0.829 |
| 6 | Jean-Eric Vergne | Techeetah | 34 | 9.471 | 1.621 |
| 7 | Mitch Evans | Jaguar Racing | 34 | 10.243 | 0.772 |
| 8 | Nick Cassidy | Virgin Racing | 34 | 14.208 | 3.965 |
| 9 | Sébastien Buemi | DAMS | 34 | 16.629 | 2.421 |
| 10 | Antonio Felix da Costa | Techeetah | 34 | 22.226 | 5.597 |
| 11 | Lucas di Grassi | Venturi | 34 | 24.546 | 2.320 |
| 12 | Alexander Sims | Mahindra Racing | 34 | 26.513 | 1.967 |
| 13 | Sergio Sette Camara | Dragon Racing | 34 | 27.813 | 1.300 |
| 14 | Norman Nato | Jaguar Racing | 34 | 31.526 | 3.713 |
| 15 | Oliver Turvey | NIO Formula E Team | 34 | 31.565 | 0.039 |
| 16 | Sacha Fenestraz | Dragon Racing | 34 | 36.270 | 4.705 |
| DNF | Maximilian Gunther | DAMS | 12 | 22 Laps | 22 Laps |
| DNF | Nyck de Vries | Mercedes | 7 | 27 Laps | 5 Laps |
| DNF | Pascal Wehrlein | Porsche Team | 6 | 28 Laps | 1 Lap |
| DNF | Dan Ticktum | NIO Formula E Team | 2 | 32 Laps | 4 Laps |
| DNF | Oliver Rowland | Mahindra Racing | 0 | 34 Laps | 2 Laps |
| DNF | Andre Lotterer | Porsche Team | 0 | 34 Laps | 0 Laps |