F1: Due to huge demand, COTA adds new grandstand for F1 race
(Update)
In addition to the new grandstand, COTA Chairman Bobby Epstein said: "We're building a massive amusement park that I hope opens in '23. We'll have 30-plus rides and two mega-coasters.
"One of them will be the first of its kind in the country. It'll be an amusement park to rival any other.
"We've got a lot of room out here, and we'll keep adding events."
This year's race is another sell-out, after Austin posted a record attendance last season – further highlighting the growth of F1 in the States.
Epstein revealed that demand was high, very high, for this year's tickets.
"We got notes from Ticketmaster that the system was overloaded," he revealed. "Reserve seats sold in a day and general admission in a day and a half."
The demand for F1 in the USA has to send shivers down the spine of the 'suits' running NASCAR and IndyCar.
---
August 17, 2022
For the first time ever, Circuit of The Americas (COTA) has created an infield viewing grandstand for the Formula 1 Aramco United States Grand Prix (USGP) coming to Austin this October. This year's race will be the 10th USGP to be held at COTA and marks COTA's 10th birthday. With so much to celebrate, a brand-new grandstand at the infield of The Circuit is just one of COTA's plans to make this year's festival-like event bigger and better than ever.
Located just after the famed esses or "S-Curves" of Turns 3-5, the new grandstand gives fans a head-on view of the cars, just before they head uphill through Turns 6-8. For the ultimate racing fan, these new seats represent not only some of the nearest-to-the-action views, but also the rare opportunity to witness countless epic moments of the race from one spot. This grandstand builds upon COTA's unique and purpose-built design, which allows some guests to see as many as 8 turns from one seat.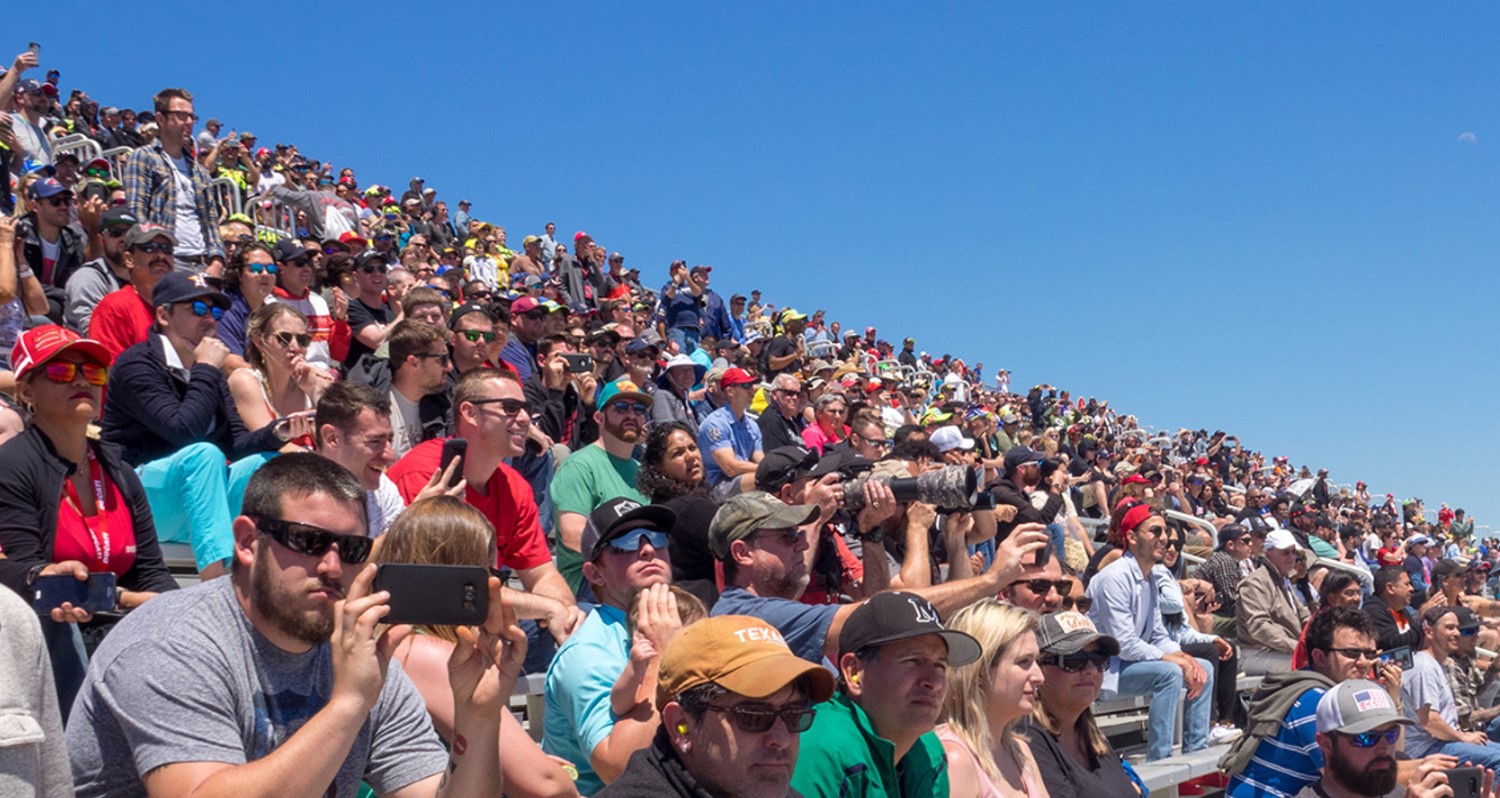 "After years of ambition, this incredible location, something we've always hoped to add, is finally a reality," said Chairman Bobby Epstein. "It is one of several new fan-focused improvements, along with a new five lane road, 200 more front gate buses, 5 new shade tents, and a new "quick serve" menu. This grandstand allows us to open an entirely new part of the campus to programming and enhanced offerings."
Seated at the heart of COTA, the new infield grandstand will be a central location with premier proximity to all of the exciting race weekend experiences including curated food, entertainment and merchandise.
Get in the center of the action and be the first to experience the infield grandstand: Tickets go on sale Friday, August 19 at 10 a.m. CDT. All other reserved and general 3-day admission is sold out, so don't miss your last opportunity to experience the thrills at every turn. To receive alerts for the new grandstand, sign up for Circuit of The Americas' Formula 1 U.S. Grand Prix ticket updates.