F1: Spa expecting 100K each day, new deal could be announced Saturday
(Update)
The CEO of F1, Stefano Domenicali, announced Sunday morning that Spa will again host the Belgian GP in 2023
---
August 26, 2022
Boosted by the popularity of Netflix's Drive-To-Survive, The Spa circuit is expecting 100,000 fans each day this weekend for the Belgium GP and 360,000 for the 4-day weekend. A record.
Normal attendance is 80,000 each day, but since American company Liberty media bought F1, the series is booming.
Ingress and egress for the race has been approved, and the race promoter expects to be able to sell 120,000 tickets in future years.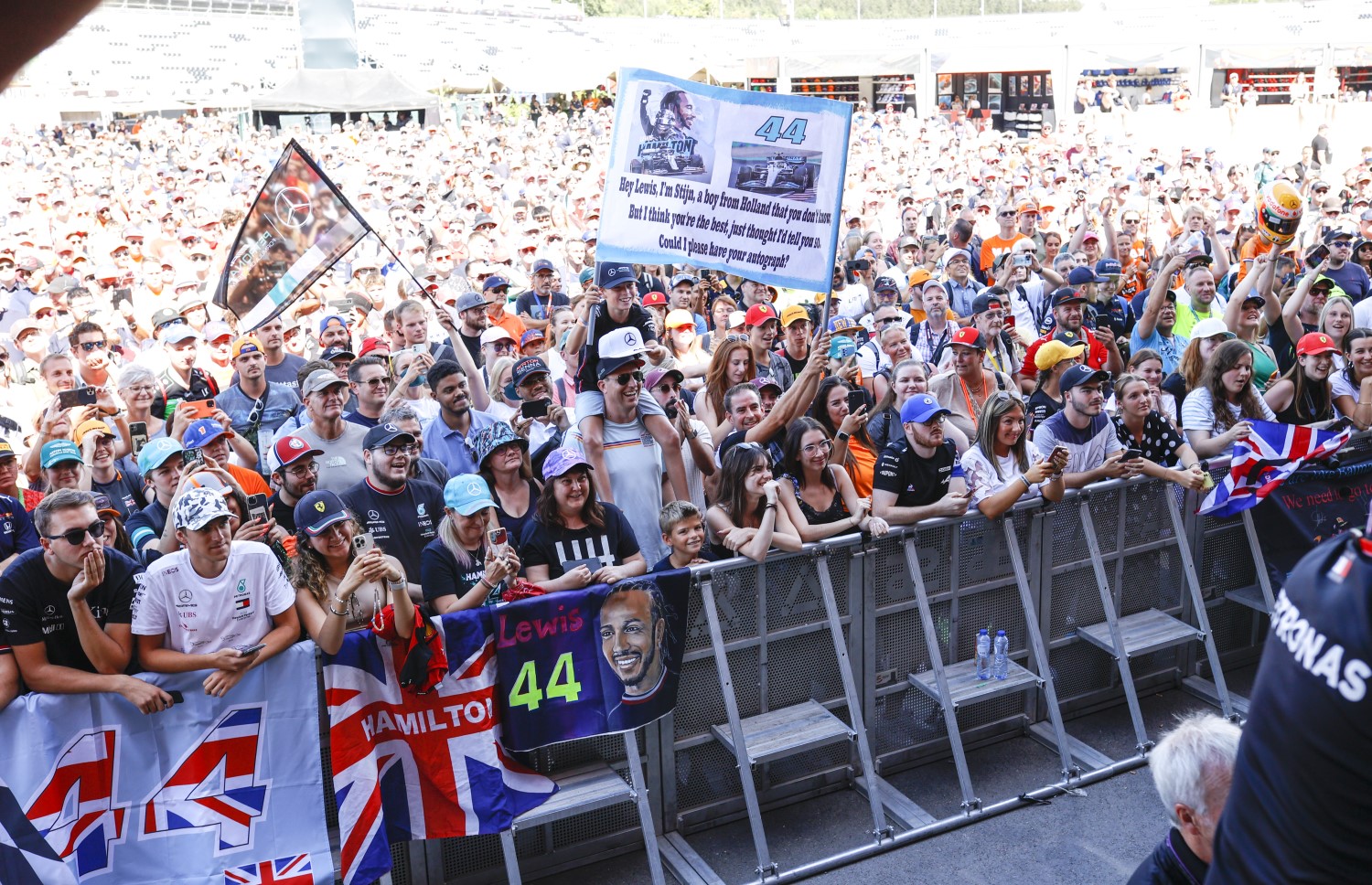 "If we could open more areas to fans, we would sell even more tickets," said Vanessa Maes, CEO of the Spa Belgium Grand Prix.
Maes expects the FIA to grant Spa a new contract after this year.  Rumors in the paddock say a new 3 to 5 year deal may be announced this weekend. The current Sanction Fee is around $15 million per year and it is expected that the new deal will likely be between $20 to $25 million per year
"We have the most beautiful circuit in the world, the support of the drivers and we have been there since 1950, the beginning of F1. So we have a history, but we know today that it is no longer enough."
The track is busy about 25 weekends a year. 165 'track days' also take place each year. "This is what brings the most to the circuit", says Amaury Bertholome. In other words, the track is almost constantly busy, with managers able to operate the circuit from March 15 to September 15.