Why NASCAR is partnering with Zed Run
We are living in a world where technological innovations are happening very fast, and many big organizations like to be one of the first that get a piece of the new billion-dollar market.
The latest technological innovation that is currently shaping the world is Metaverse and Blockchain technology. Ever since cryptocurrencies came out, the world has never been the same. People saw an alternative financial asset that comes with many big utilities behind the technology.
One such is digital horse racing. If you like the sport or are interested in reading fun facts about horses, this news should be very exciting to you.
In the past couple of years, we've seen a lot of noise coming from the new technological trend called Metaverse. The idea is that each and every one of us will get our own digital identity and create a parallel world where we all exist digitally.
This means that we will transfer our money, identity, ownership, sports, real estate, and many other things digitally. One of the first companies that transformed a horse into a digital version is Zen Run Digital Horse Racing.
This is a platform where you can bet on horses that run on a randomized algorithm not controlled by anyone. Getting so much attention in the past couple of years made Zen Run quite popular, which is why they are officially partnering with other sports like NASCAR.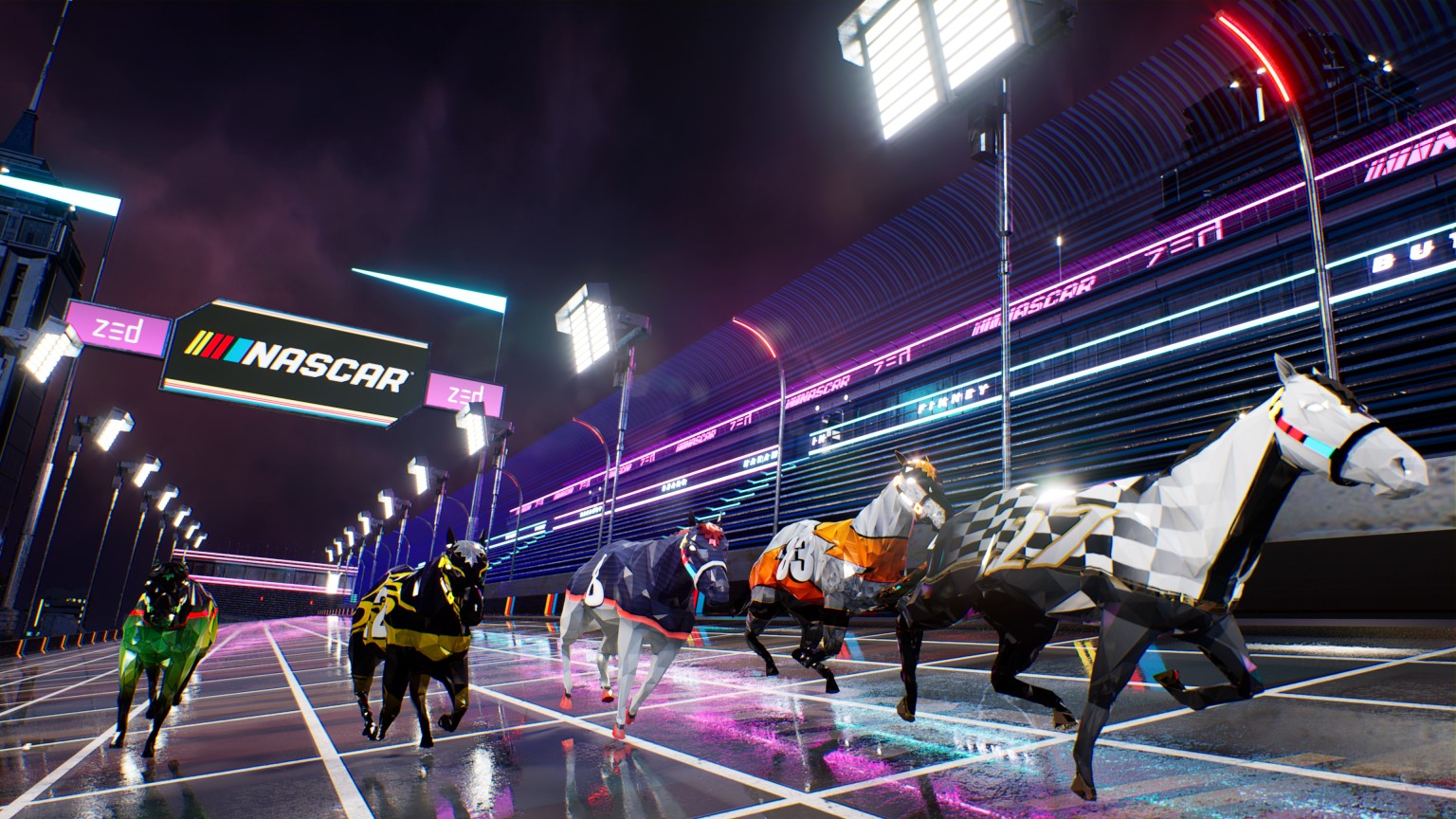 What Does This Partnership Mean?
Well, this partnership is currently only limited to NFTs (non-fungible tokens) on the Zed Run Digital Horse Racing Platform.
NASCAR will be an official exclusive NFT partner of Zen Run, which places them alongside Stella Artois and Atari. These NFTs that come in a form of digital horses can be later sold at auctions and people can use them in official races.
It is just buying a real racehorse, only digitalized.
If we look at previous partnerships with Zen Run like Atari where they've released 20 one-of-a-kind Atari branded digital racehorse NFTs, we can expect the same thing coming with the NASCAR partnership.
The Atari NFTs were auctioned off on OpenSea and raised over $410,000 in a couple of days.
However, it seems like the Zen Run project is still in development, and even though high-valued horse NFTs might look cool, the real utility behind this technology is for people to see those horses in an actual digital race where they can bet on their favorite one.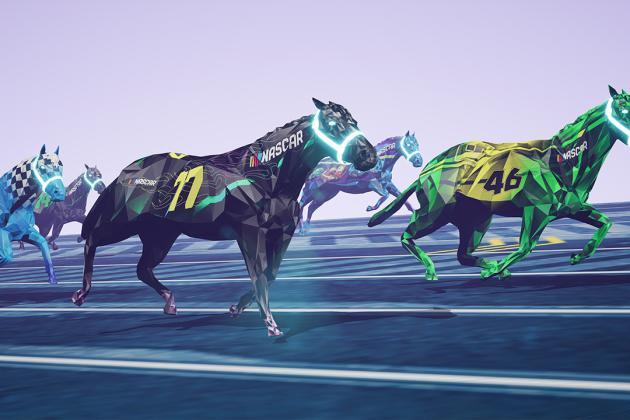 When We Will See Gambling With Digital Horses
With NASCAR being an official NFT partner of Zen Run, the digital race system should be accelerated. Currently one of the problems that Zen Run faces is the gambling regulations in different markets, that have different looks on digital horse racing betting.
However, since the real benefit from this partnership will come after the release of their betting platform and organized digital races, until then we can only expect limited series NFTs that will be coming out with the NASCAR logo.
Final thoughts about the Partnership
Since the world is moving towards digitalization, and the Metaverse is currently one of the biggest technological trends, being a part of it is a good way for motorsports to increase their revenue and boost their popularity.
In the future, we expect to see even digital races of NASCAR where people can bet on their favorite teams, and this partnership with Zen Run is a step in the right direction for them.
It will be really interesting how decentralized platforms and crypto betting exchanges will bypass what seems to be their biggest problem at the moment – government regulations.
Until then, we can enjoy what the technology has to offer, such as NFTs and branded digital assets that are worth a lot of money.