Automotive: Finding the Best Junk Car Buyer for your old car
It can sometimes be challenging to convince a potential private buyer to pick up a vehicle with numerous problems. Customers frequently prefer a car that is in good condition, has few problems, and is ready for use right away.
junkyards are an excellent solution for many people trying to sell their non-running cars because the vehicle in question will be sold no matter what. Additionally, finding a junkyard is quite simple—all it takes is a quick Google search. For instance, if you reside in or near San Antonio, TX, you can find a list of potential buyers by searching for places where you can sell your junk car for cash in San Antonio.
However, picking the ideal junkyard might be challenging. Despite the fact that many junkyards might give you the best rate, they might also have some unforeseen hidden expenses. To choose the best option where you can junk your car, we came up with a list of some helpful tips.
Don't overestimate your car's worth
It's important to realize that the vehicle you have is a junk car and has little value. Unfortunately, a lot of individuals overestimate the value of their older cars to the point where they might be asking for more money than the car is actually worth because they think the car is in the same condition as when it was initially bought.
On the other hand, a lot of people think that if their cars have severe transmission or engine problems, they are worthless. But even if one of those issues is present, your car still has plenty of functional components and can be sold for a decent price.
So, before you junk your car, make sure you sell the non-metal components in order to get the maximum amount during the sale. This should be done because the junkyards only take into account the metallic parts of a junk car.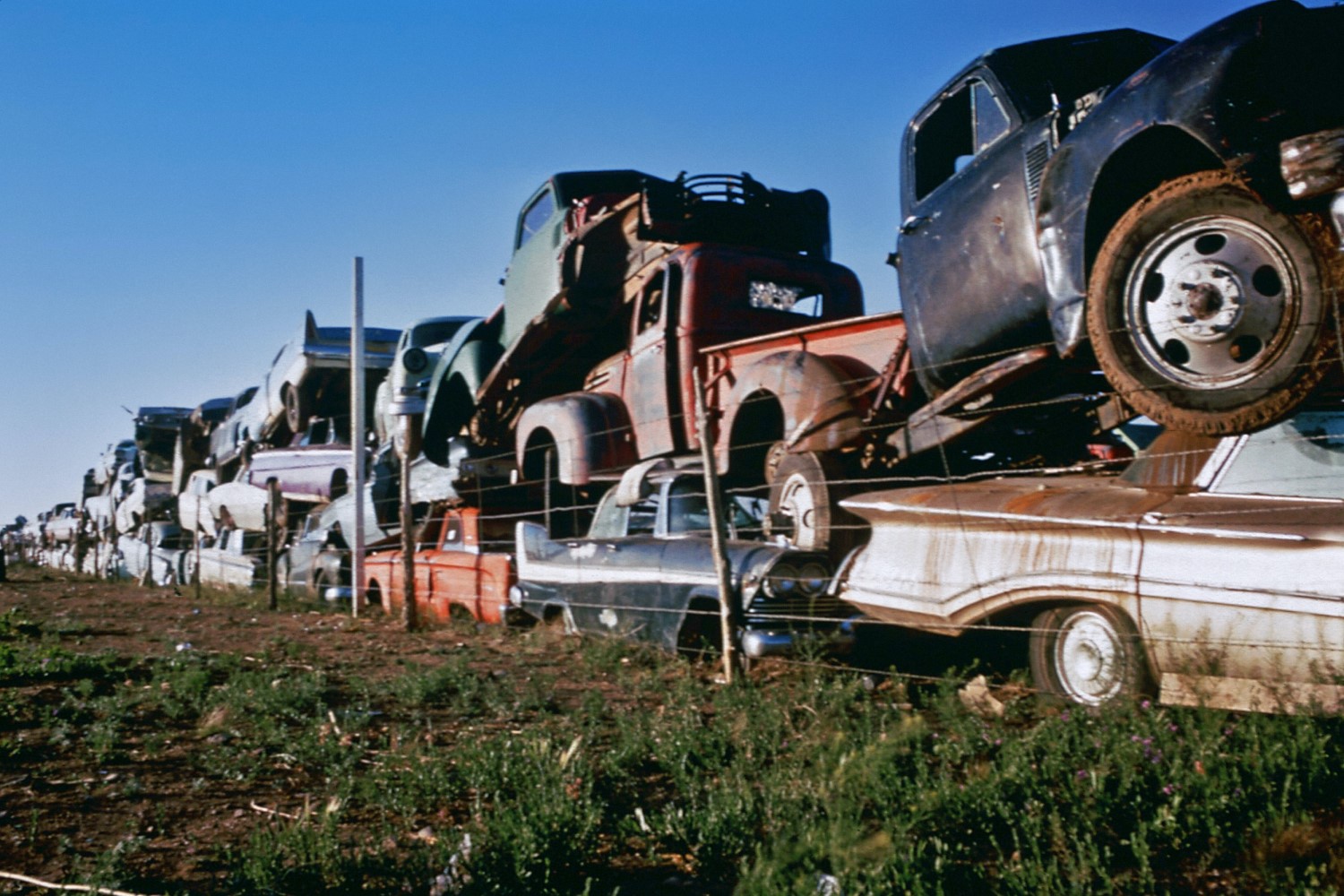 Go to several junkyards and get multiple offers
You can proceed to this step once you have a clear idea of how much your junk car is actually worth. If you get in touch with a few junkyards, you can find out how much money they will give you for your car.
However, be aware that there might be some hidden costs. Because of this, we always suggest speaking with the junkyards and asking if there are any unstated fees for services like towing or similar. Once you receive the payment, these fees might add up to a sizable amount of money and prevent you from making a profit.
Do some research
Although having many junkyards nearby may be great, you must be careful with which one you pick. We strongly advise you to take the time to confirm that these junkyards are real by looking more thoroughly into them.
You can look for them both offline and online. These days, the majority of businesses ought to at the very least have a website or a social media account where clients can contact them and confirm their existence.
If not, you might want to walk away and go with the other options that make you a slightly lower offer but who have a noticeable presence, either online or offline.
Ask about the payment method
There are many different ways to pay for the purchase of a junk car today. However, not all of them are very useful, and many of them might not suit you. Due to this, experts in the automotive industry usually suggest choosing a cash payment whenever you want to sell any car, whether it is running or not.
Tell the junkyard that you want to sell your car for cash only. If they decline your request, it might be smart to accept a slightly lower payment in another junkyard, in order to make sure you're getting the payment method that you desire.
Final Thoughts
You should be good to go once you've complied with all the recommendations for picking the best junkyard. To ensure the simplest and safest car selling experience possible, your decision should be supported by reliable information.
You can be certain that an unauthorized junkyard won't take advantage of you. Furthermore, there won't be any unforeseen or hidden charges, and you'll still get the maximum profit you're happy with.
Finally, selecting the best junkyard can be challenging, particularly if you want to sell your car as soon as possible and for the highest price. These few simple tips ought to help you sell your car smoothly and without any trouble.