IndyCar: Calum Ilott Looking for Experienced Teammate for 2023
Calum Ilott has had an impressive rookie season with the new Juncos Hollinger Racing team.  The former British GP3 and F2 driver ran three races with Juncos Racing in 2021.  Brad Hollinger teamed up with Ricardo Juncos to form the new JHR and Ilott had already been retained as the driver for the 2022 season.
It was announced this past week that the team will be expanding to two cars for next season, adding an entry with the number 78 for a driver to be announced at a later date.
This morning AR1 talked with the 23-year-old about his rookie season.
"I wish the season could have been better in some ways but on the other side, it was always going to be an uphill battle."
"I think we have the potential for quite a bit more, not in terms of pace but just in terms of results.  With the pit stop in Gateway, the mechanical failure in Mid-Ohio.  When you are running in good positions like that, it is never nice.  Why can't it happen when I am running 23rd? Nashville as well.  Pretty sh**ty situations."
"I think the potential we have shown, with what we have, is only going to get better.  We are completely doing everything right.  With a second car, double the feedback and double the improvement.  And someone for me to compare to.  I am hoping to have them kick my ass sometimes."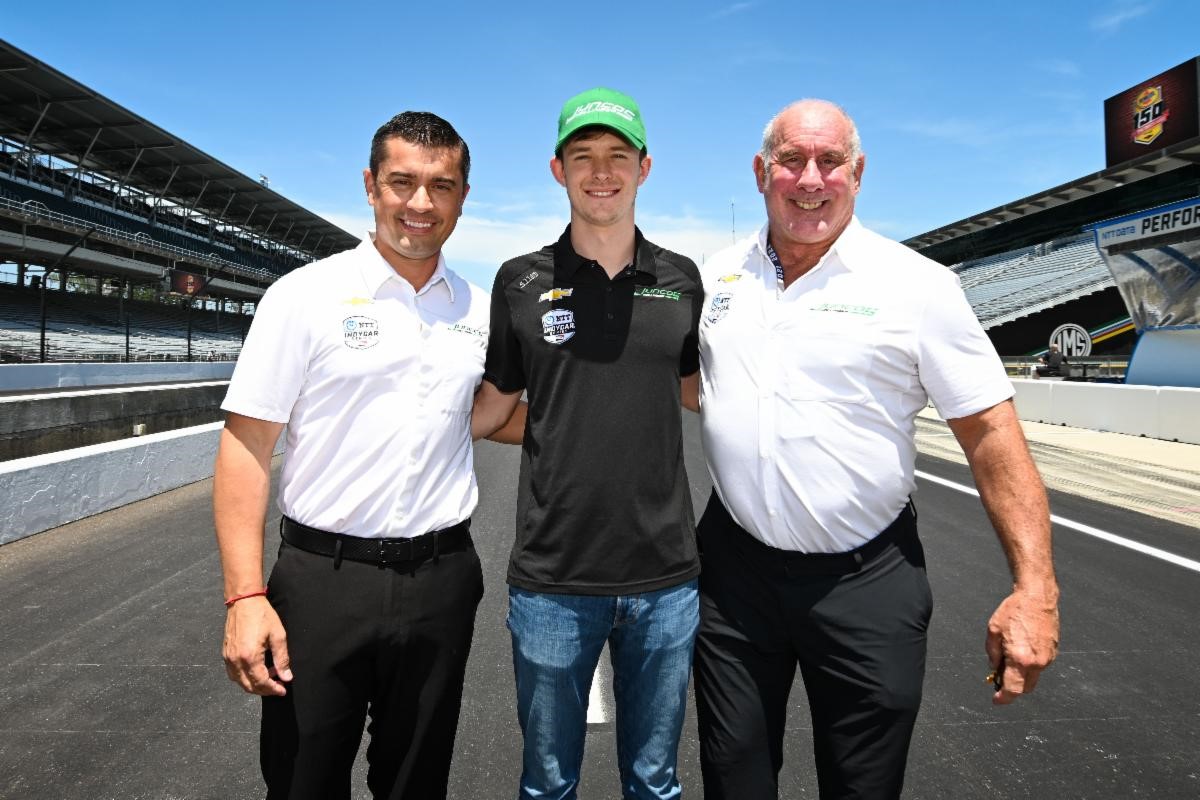 AR1 asked if Ilott would have input into the driver for the second car.
"The team owners and I have had the conversation multiple times.  At the moment we are going to wait to see how the chess match plays out and see what we get from there."
"I think the best driver that we could have is probably Felix (Rosenqvist).  I would love to be a teammate with Felix.  He was my driver coach in 2017.  He is a quick guy and he has a lot of experience in INDYCAR."
"Of course, that is subject to many things going on.  And it kind of filters down from there because he might not be available."
"I understand as a team that if we go with another rookie,  I would sure be in a role of helping him develop and get them up to speed as quickly as possible.  But the biggest benefit for me is to have someone that I can learn off of."
AR1 asked if he was going to something on his car in memory of Queen Elizabeth.
"Not at the moment.  That was a discussion last night.  I am not sure how quick and easy we can get something on the car."
"I do not know what to do.  Other than give my personal condolences.  She was a symbol of Britishness.  It kind of touched me in a way that I did not expect.  She was amazing for our country."
AR1 spoke with someone on the JHR team and they stated that maybe they would put a black ribbon around the car to honor the loss of the Queen.
Lucille Dust reporting for AutoRacing1.com