IndyCar: Lundgaard Wins 2022 Rookie of the Year
Christian Lundgaard, driver of the no 30 People Ready Rahal Letterman Lanigan Racing entry, won the rookie of the year for the NTT INDYCAR Series.  The 21-year-old Dane was happy to claim the title but the team had a struggle this year.
"I think actually this race today might have been one of the better races we've had all year. I think we weren't really competitive all weekend. We were sort of there but not really there. We didn't qualify well enough. We were good on the blacks, but as soon as we put the reds on there was just no pace."
"I must say, in the beginning of the season, it did feel like I could have done something more to help the team perform better earlier in the season, but at the same time, it was across all three cars. "
"We did the job today, and I'm just happy that the team gave me the opportunity to be here and achieve this. I'm grateful for Bobby. Thank you for giving me this opportunity and keeping me. I'm happy about that."
"Now I've got another championship to win.  You only get one shot at the rookie championship, so getting it was a big achievement for me."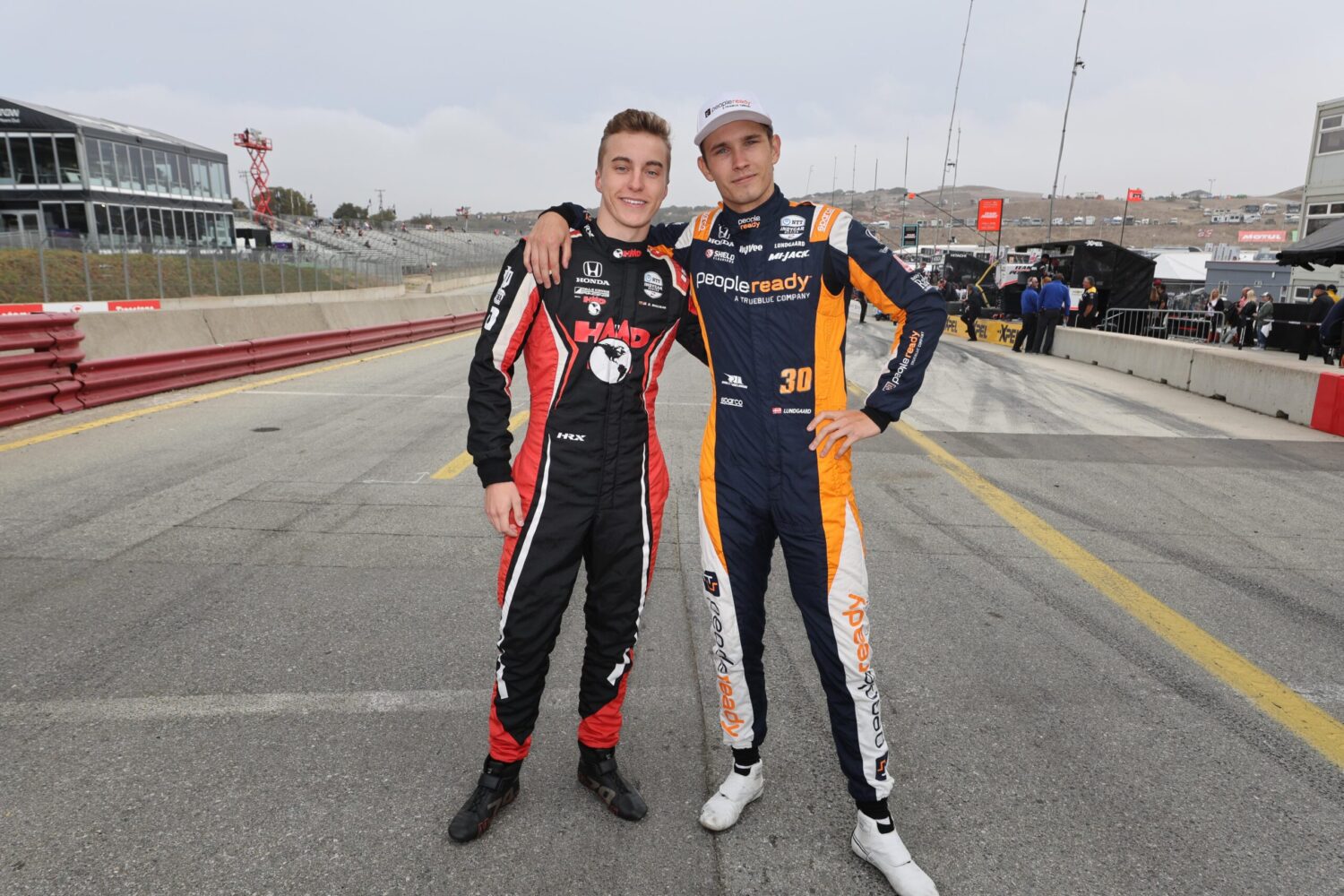 David Malukas, driver of the no 18 HMD with Dale Coyne Racing, lost to him by only 18 points after having an impressive rookie year also.
Lucille Dust reporting live from WeatherTech Raceway Laguna Seca