F1: Verstappen's domination far more than just his Red Bull car
The hypocrisy of the biased British F1 media knows no bounds.
When Lewis Hamilton was winning all those races and world titles, they said it was because he is the greatest driver of all-time, and gave little credit to the fact his Mercedes car was so superior, he and his teammate started 1-2 and finished 1-2 on many occasions.
In 2016, his then teammate Nico Rosberg beat Hamilton to the world title, but that is quickly downplayed and forgotten.
In terms of career wins and total career points, Lewis Hamilton is the best Formula 1 driver to have ever graced a circuit," wrote Tom Jeffries of Autosport recently. "The Brit has taken wins in 30 different countries, won a race in almost every season he's competed in, and is currently tied on world championships with Michael Schumacher."
Mercedes team boss Toto Wolff hailed Lewis Hamilton as "the best that there has ever been" after the seven-time world champion became the first driver to win 100 races in Formula 1.
"Time and time again Hamilton finds some magic when he needs it that just makes you sit back in your seat and say "Wow!" wrote Ewan Gale for GPFans.com
"His storming victory at home in 2008, his battles with Kimi Raikkonen and Fernando Alonso in the same year, especially in Belgium, and the duel in the desert in 2014 with Nico Rosberg all resurface when talking about great moments of a generation."
To his credit, Hamilton consistently beat teammate Valtteri Bottas, but he's having a harder time beating George Russell who leads him 203 to 168 points in the 2022 standings and Russell has also scored more podium finishes than Hamilton.
Now, with Max Verstappen dominating, Hamilton won't give any credit to Max Verstappen, saying the Red Bull car is unbeatable.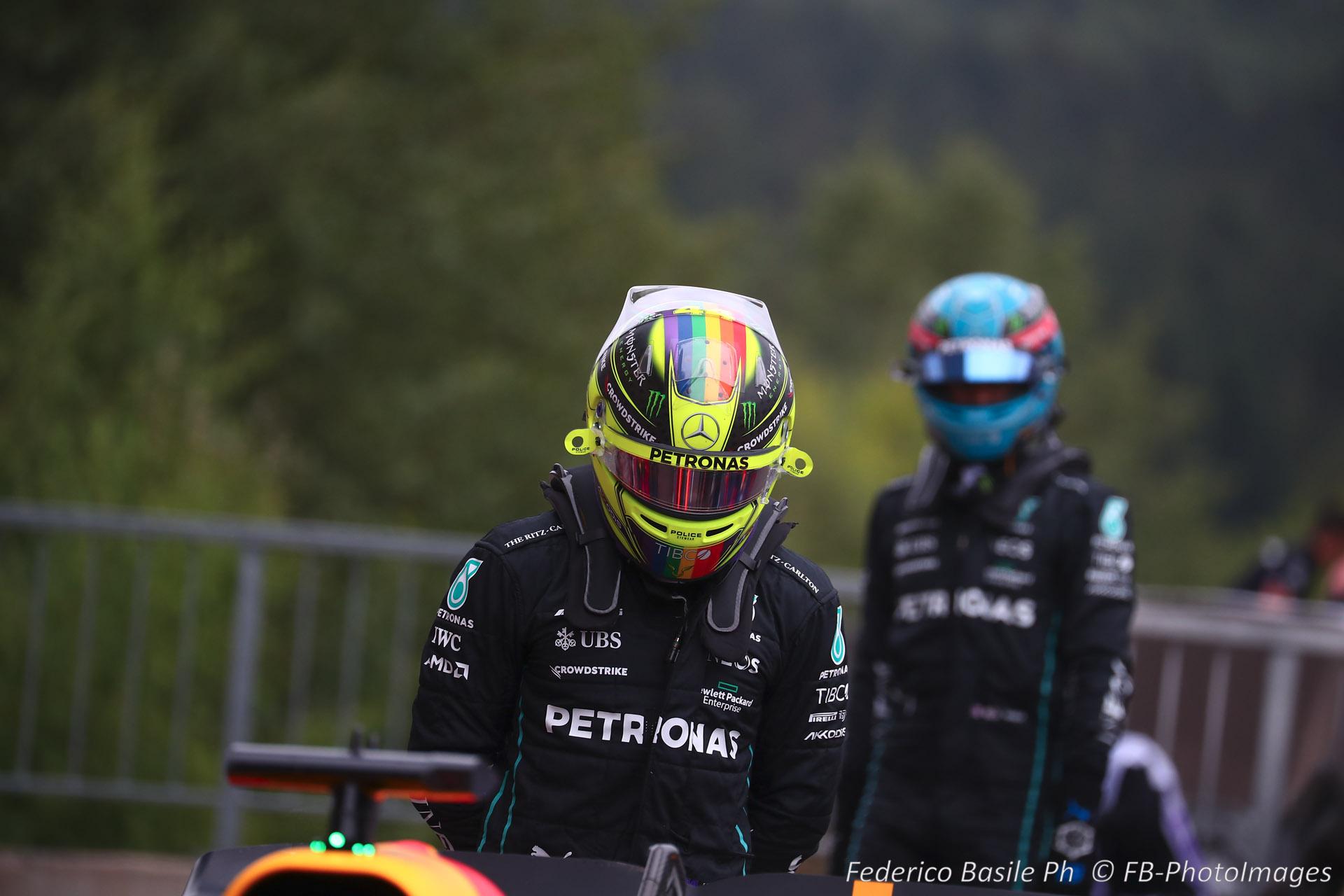 Asked whether he thinks a win could be possible at the next race in Singapore, Hamilton said: "We have to be realistic. That Red Bull is almost unbeatable.
"It's going to take some real doing to beat that car. Performance-wise they are fully ahead of everyone."
To that we say, bullshit!
Red Bull Arguably NOT the fastest car
If the Red Bull car was the fastest car, then why does it not start 1-2 every race like the Mercedes used to?
If the Red Bull car was the fastest car, why does Ferrari own far more pole and front-row positions in 2022?
If the Red Bull car was the fastest car, why doesn't Red Bull finish 1-2 in just about every race?
If the Red Bull car was the fastest car, why is Max Verstappen so far ahead of his teammate at the finish of every race?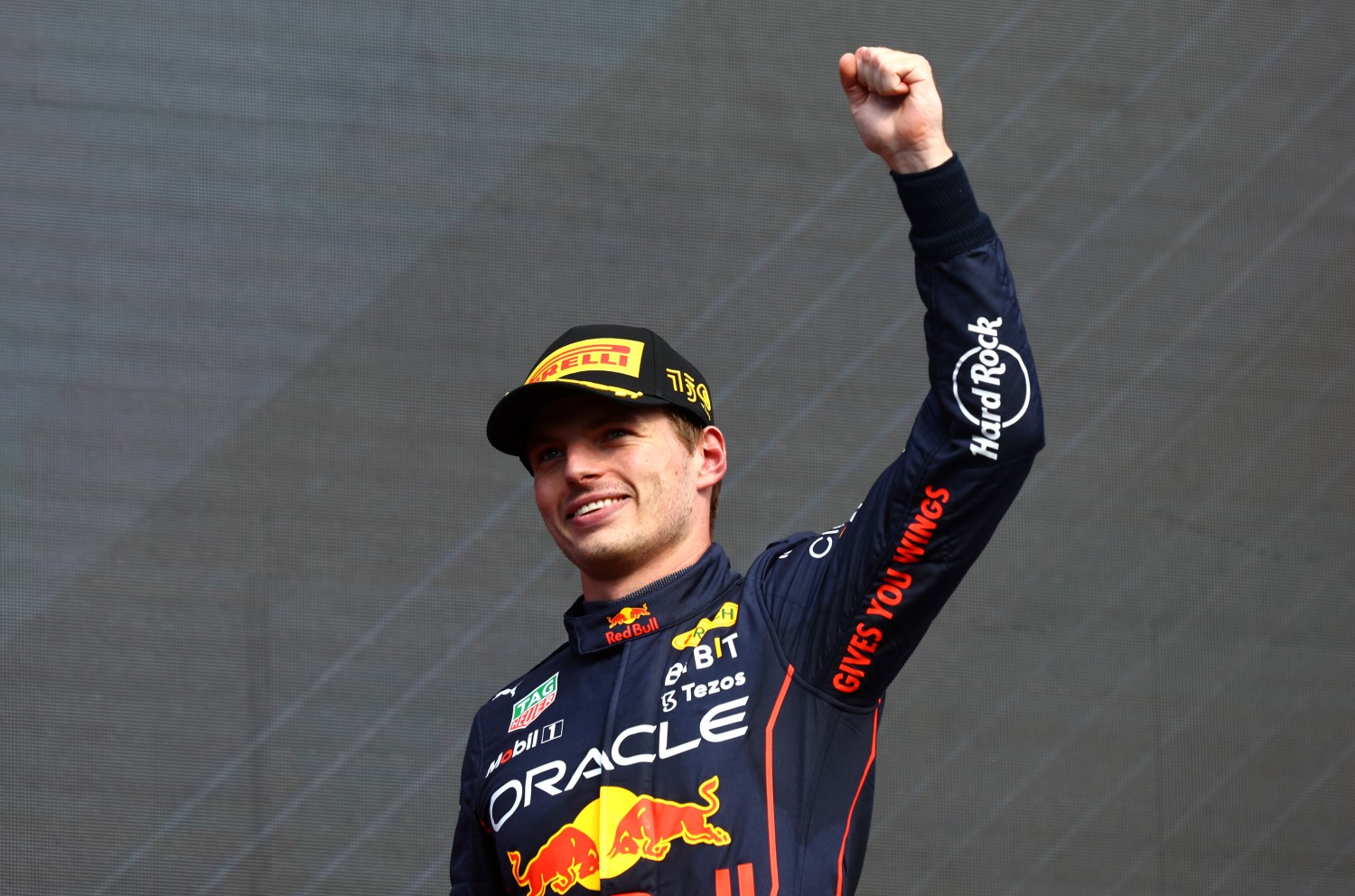 Verstappen Arguably the Best F1 Driver ever
After pumping up every British driver and making them into something they are not, what the biased British F1 media can't admit to, is the fact the Max Verstappen may be the greatest race car driver in F1 history.
Verstappen's race craft appears to know no bounds. While he may not always start on pole because his Red Bull car isn't up to the task, when he pulls his helmet visor down, and the lights go out to start the race, he puts the bit between his teeth and finds a way to carry his inferior Red Bull car on his back to the front.
Whether he starts last, 14th, 7th, or 1st, Verstappen finds a way to win.
Can his teammate do that? Has any teammate been able to match Verstappen in the identical car?
Nope. Verstappen destroys every teammate he has had.
Ferrari and Charles Leclerc would be winning the 2022 F1 World title right now if Verstappen were not in the Red Bull.  One only has to look at where Sergio Perez is in the standings to know Ferrari would be staring at a world title in 2022 instead of complete annihilation at the hands of Max Verstappen.
And here is what is really eating at the bias British F1 Media, and at Lewis Hamilton – At 24 years of age, and with 31 F1 wins already, Max Verstappen is far ahead in wins of where Lewis Hamilton was at 24 years old.
Hamilton may hold all the records now, but if Verstappen continues at his current win pace, he's going to destroy Hamilton's records.
But oh, it must be the car!
Mark C. reporting for AutoRacing1.com
Hamilton vs Verstappen Cumulative Win Record by Age
| | | |
| --- | --- | --- |
| Age | Hamilton | Verstappen |
| 18 | 0 | 1 |
| 19 | 0 | 3 |
| 20 | 0 | 5 |
| 21 | 0 | 8 |
| 22 | 4 | 10 |
| 23 | 9 | 20 |
| 24 | 11 | 31 and counting |
| 25 | 14 | TBD |
| 26 | 17 | TBD |
| 27 | 21 | TBD |
| 28 | 22 | TBD |
| 29 | 33 | TBD |
| 30 | 43 | TBD |
| 31 | 53 | TBD |
| 32 | 62 | TBD |
| 33 | 73 | TBD |
| 34 | 84 | TBD |
| 35 | 95 | TBD |
| 36 | 103 | TBD |
| 37 | 103 | TBD |