F1: Zhou savors 'amazing feeling' after Italian Grand Prix
Starting ninth and coming home with a 10th-place finish, Chinese rookie Zhou Guanyu again proved his reliability and racing potential over the weekend at the Formula 1 Italian Grand Prix.
Zhou scored his first Formula 1 point since June and said finishing 10th at the Italian Grand Prix in Monza was "an amazing feeling".
"Very happy to finally be back in the points again, it's been a tough second half of the season for the team, but we saw we had a chance today," Zhou said.
"The whole race the pace was good and we were in the fight, we were quite lucky at the end to have another positioned gained, but very happy because it's a home race for us too."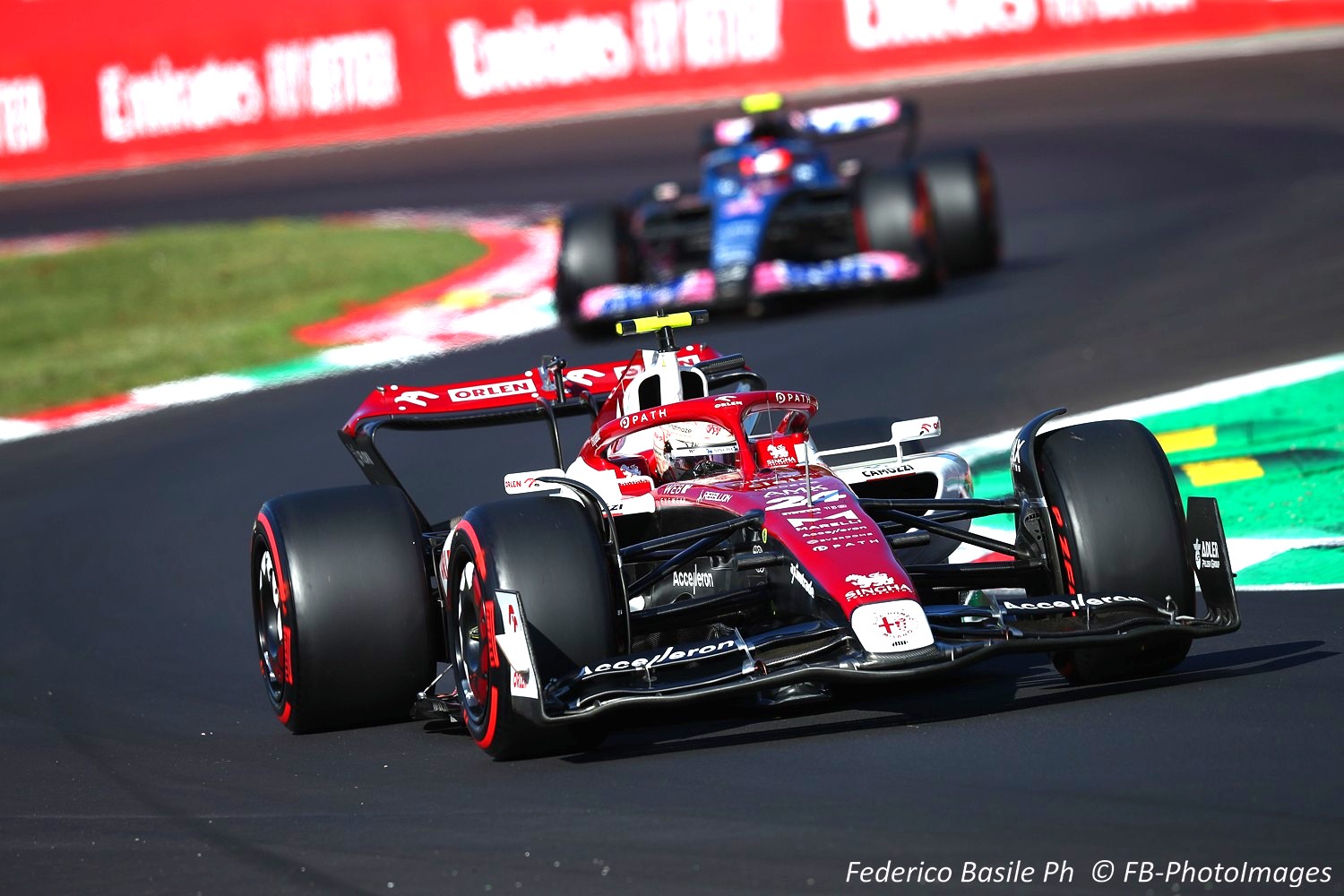 Now the 23-year-old is looking to the remainder of the season with renewed confidence of achieving more with Alfa Romeo.
"I need to keep this momentum going, stay in good condition and try my best to win more points and deliver better performances," Zhou told China Daily in an exclusive interview after Sunday's race.
"The team keeps setting a higher requirement for me, and both the team and I are confident of achieving it.
"F1 is a team sport and many factors can affect the final result. For me, the most direct goal is to deliver 100 percent of myself at each stop of the championship for the rest of the season. I also need to continue to learn and make good progress. I don't want to have any regrets in my rookie F1 season."
"There was a lot of pressure today, starting in the top 10, knowing it was such an important race for the team, I really wanted to get what they deserved."
The cancellation of next weekend's Russian Grand Prix gives all the teams a break before the season resumes in Singapore on October 2.
For Zhou, that means time analyzing what worked over the past several days and focusing on the final push to the end of year.
"This week we clearly took a step forward compared to some of the teams around us," he said.
"It gives us a bit more motivation going into Singapore, and of course from my side I'm really looking forward to the next few races because it's closer to home so there will be a lot more Chinese people supporting me.
"It's nice to be back in Singapore because the last time I was there it was my first Grand Prix and I was in the grounds watching the race."