MotoGP: Marquez returns this weekend at Aragon, what's at stake
Marc Márquez will race again at this weekend's Aragon Grand Prix in the last roll of the dice for his motorcycling career.
The six-time MotoGP champion hasn't raced since May's Italian Grand Prix, after which he made the momentous decision to undertake a fourth surgery on his right arm and start the recovery from his 2020 injury all over again.
Delicate but progressive rehabilitation has ensued in the months since. It wasn't until three weeks ago that was able to return to gym training, and it was only a fortnight ago he started working on a motorcycle again.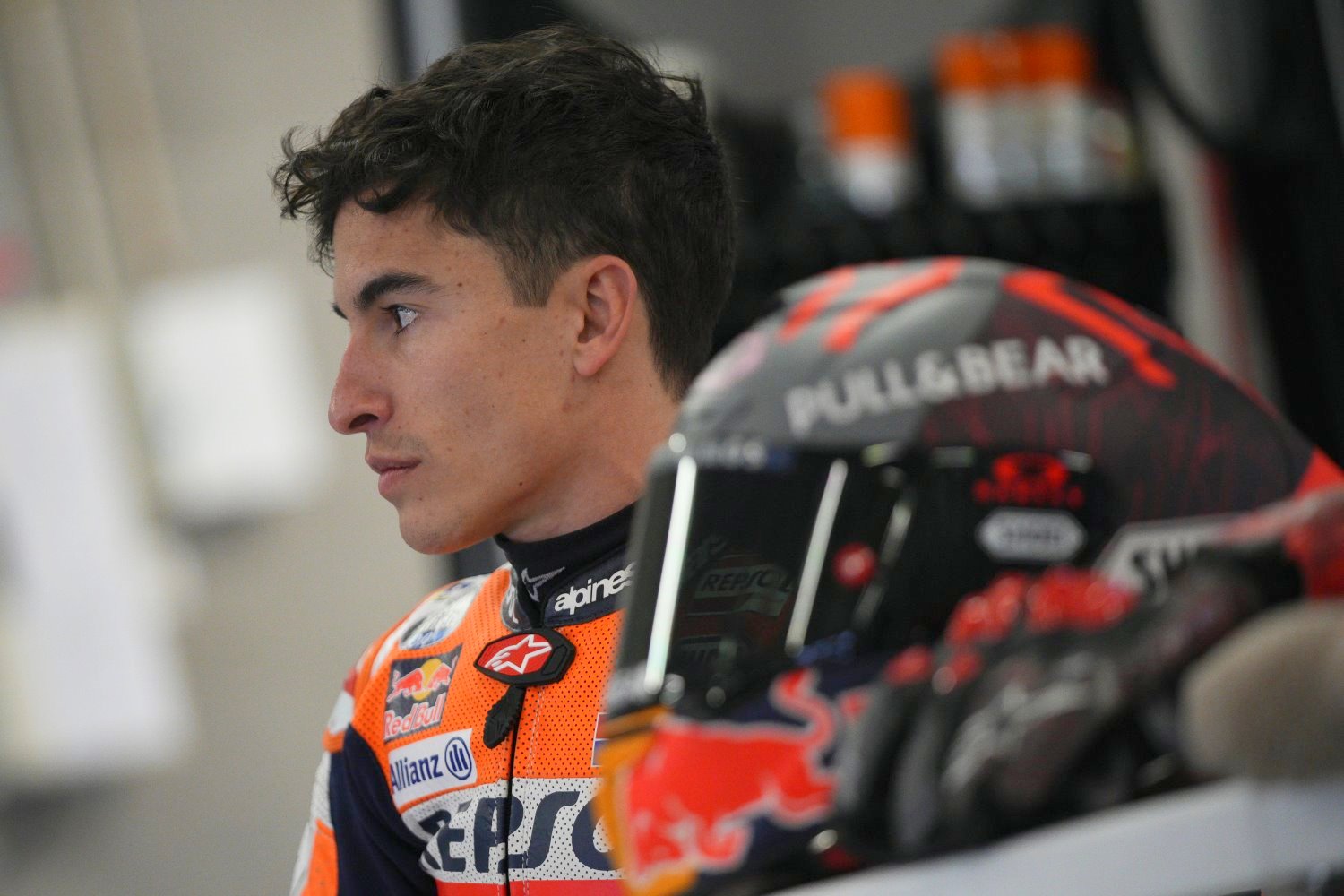 The final stage of his rehab began last week, on 6 September, when for the first time in 101 days he got back aboard a MotoGP bike to test his limits.
In the two-day post-Misano test he completed 100 laps and was half a second off the pace, which he described afterwards as being "very good" and making him "very happy".
"I'm very happy because definitely on the second day the feeling was better, especially in the morning," Marquez said, per Crash. "In the afternoon I was struggling a bit more with the arm position because the muscles were empty. Then I started to do some strange positions and some pain appeared, but then we stopped.
"It was in the plan; it's exactly what the doctors and the physio told me would happen.
"But for me it was a very good test."
OFICIAL!! 😁 Muy feliz de anunciar que estaré de vuelta corriendo este fin de semana en el GP de Aragón 💪🏼 Full gas!!

OFFICIAL!! 😁 Big smile today as I will be racing again this weekend at the Aragon GP 💪🏼 Full gas!

–#MM93 pic.twitter.com/vXAEf8ywjK

— Marc Márquez (@marcmarquez93) September 13, 2022
And thus came the inevitable announcement for Honda that, without any further delay, Márquez was coming back.
"[Márquez] has followed the strict guidance of his medical team in order to facilitate a full recovery," Honda said in a statement.
"After numerous check-ups, consultations and tests, all involved are satisfied with the recovery made and the #93 will now take the next step in his rehabilitation: returning to competition."
Márquez's eagerness to get back on the bike damaged his original plate, and not only did that lead to infection down the line, but it also allowed the bone to fuse at an extreme 34-degree rotation at the site of the break.
That left him not only unable to ride to the best of his abilities but also in constant pain that took days to recover from — an unaffordable luxury with seasons now running to at least 20 grands prix
"My daily life is affected a lot," he said when announcing his decision to go under the knife a fourth time to have his arm set correctly.
"[Before the injury] I was training a lot at home with motocross, with road bikes, with any kind of bikes I was training a lot. Now normal life is go home, rest for two, three days because I can't do anything, just some legs, some cycling. And then I start to train again, physio, painkillers.
"I say to my doctors and to my people, riding like this I will do one more year, two more years, not more because I am not enjoying it, and I'm suffering a lot and I cannot support this on the mental side.
"Having the operation is the correct decision for my future. I mean, the operation is not like 'I will have the operation and I will win again'. No, the target of the operation was to try to enjoy it again and ride again and have normal life again, have a normal athlete life, training, forgetting the painkillers and all these things." Michael Lamonato from Fox Sports