Automotive: Florida man's brand new $1M supercar washed away by hurricane
A Florida man revealed that his newly purchased $1 million McLaren P1 supercar was swept away during Hurricane Ian — with only 300 miles on the waterlogged odometer.
The luxury car enthusiast by the name of Ernie posted a series of images on his Instagram account, which shows the bright yellow vehicle being swept up in his flooded Naples neighborhood reports the NY Post.
"Car went thru the garage," he wrote in the caption.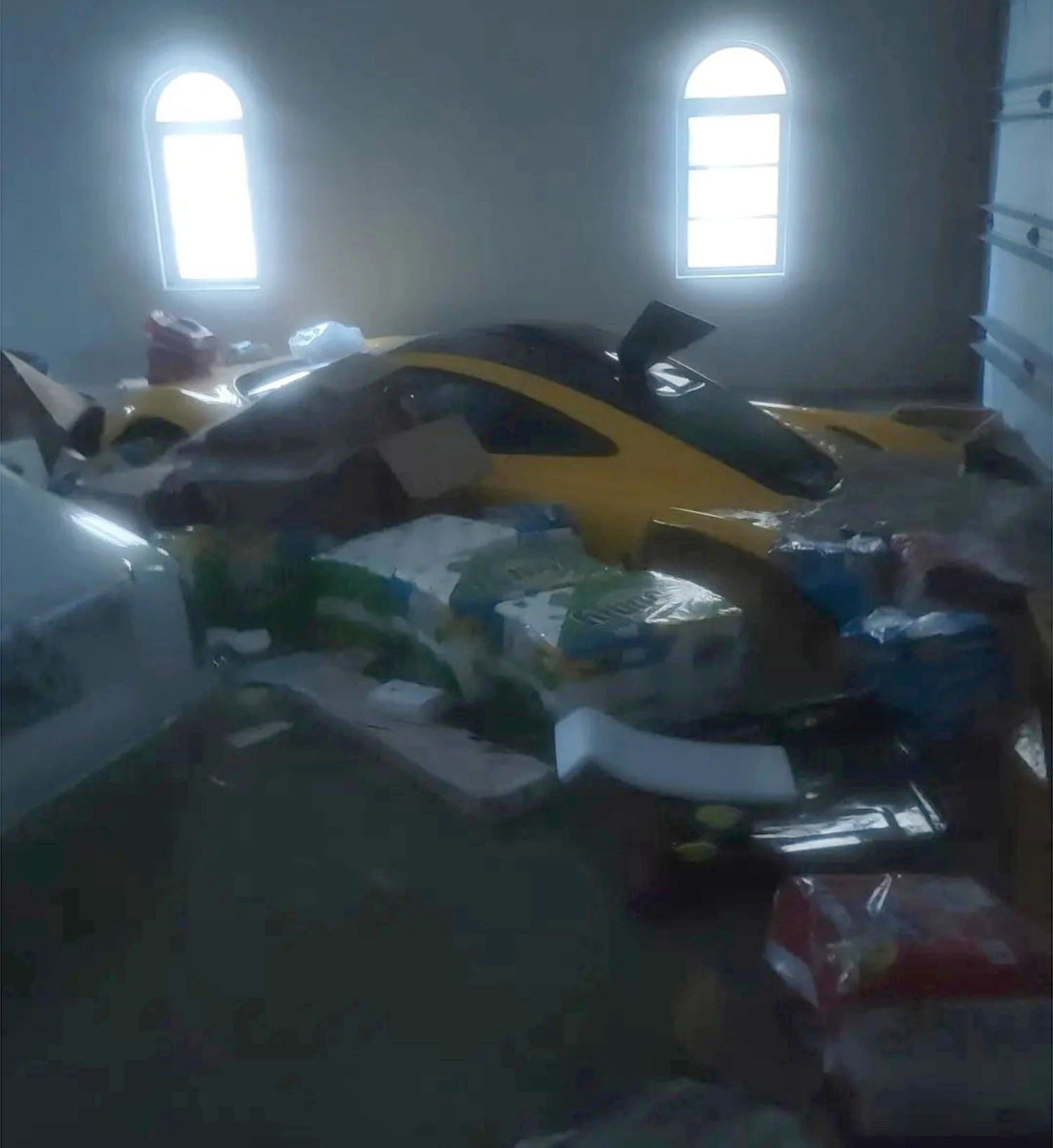 In an earlier post, he shared a photo of the plug-in, hybrid car with its winged doors open and items stored in the tiny cargo space under the hood.
"My hurricane supply car," Ernie wrote.
"Definitely love driving it in Race Mode," he wrote in a post showing the sleek vehicle parked in front of a luxury home.
And in yet another post, he showed off his McLaren parked next to a white Rolls-Royce inside the garage.
More than 3,800 people commented on the image of the submerged car.
"I'm so sorry, that's heartbreaking," one user wrote.
"Stay safe, cars are replaceable," another said in sympathy.
"Insurance job," a third quipped.
Other users turned to mocking the car owner for the posts of his numerous destroyed luxury cars. Many pointed toward a post Ernie had published on Instagram Tuesday, which showed the McLaren P1 full of groceries for the storm.
"My hurricane supply car," he wrote.
"This did not age well," one commenter joked.
"It's the hurricanes car now," another added.
View this post on Instagram
One user mockingly asked Ernie "How's that working out?" while another labeled the picture one of the "Top 10 pics taken moments before disaster."