F1: Mario Andretti to drive McLaren F1 car at USGP
(3rd Update)
Laguna Seca this past Saturday was just a dry run as we suspected. There are also two demonstration runs scheduled for Andretti at this weekend's race at COTA, with Mario getting behind the wheel of the 2014 McLaren MP4-28A once again on Saturday and Sunday.
---
October 15, 2022
82-year-old Mario Andretti makes his F1 return today in a McLaren at Laguna Seca. His last F1 race was for Ferrari at Monza in 1982.
On Friday, he had his seat fitting and instructions on how a modern F1 car operates.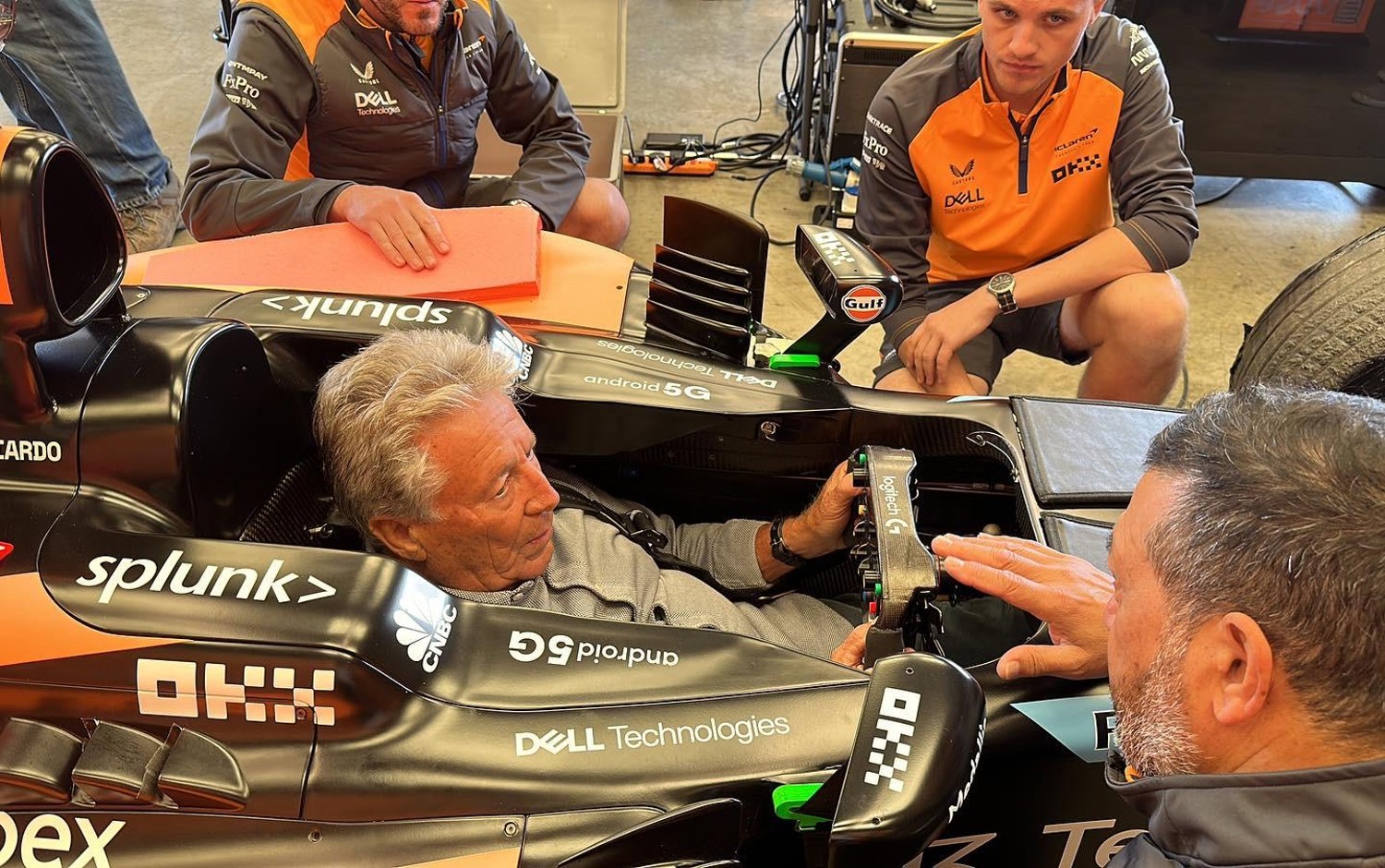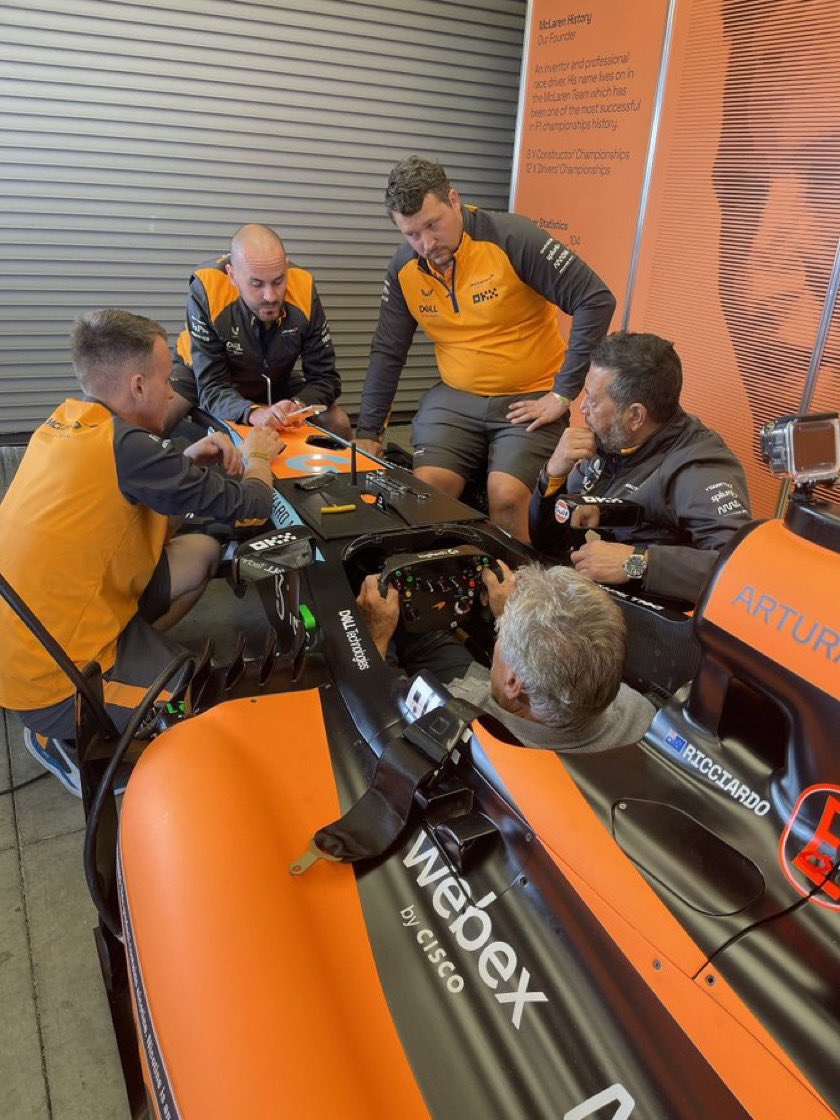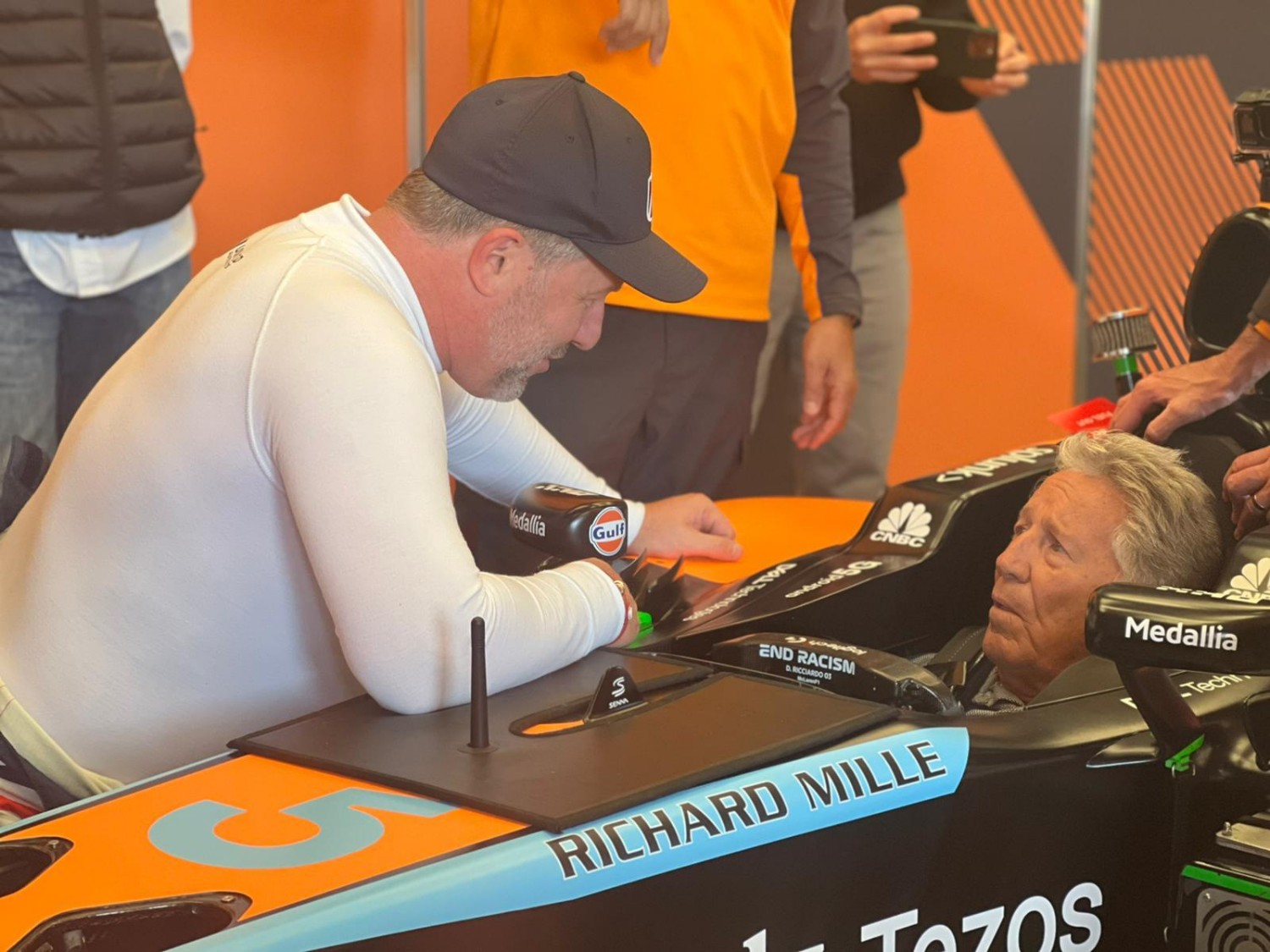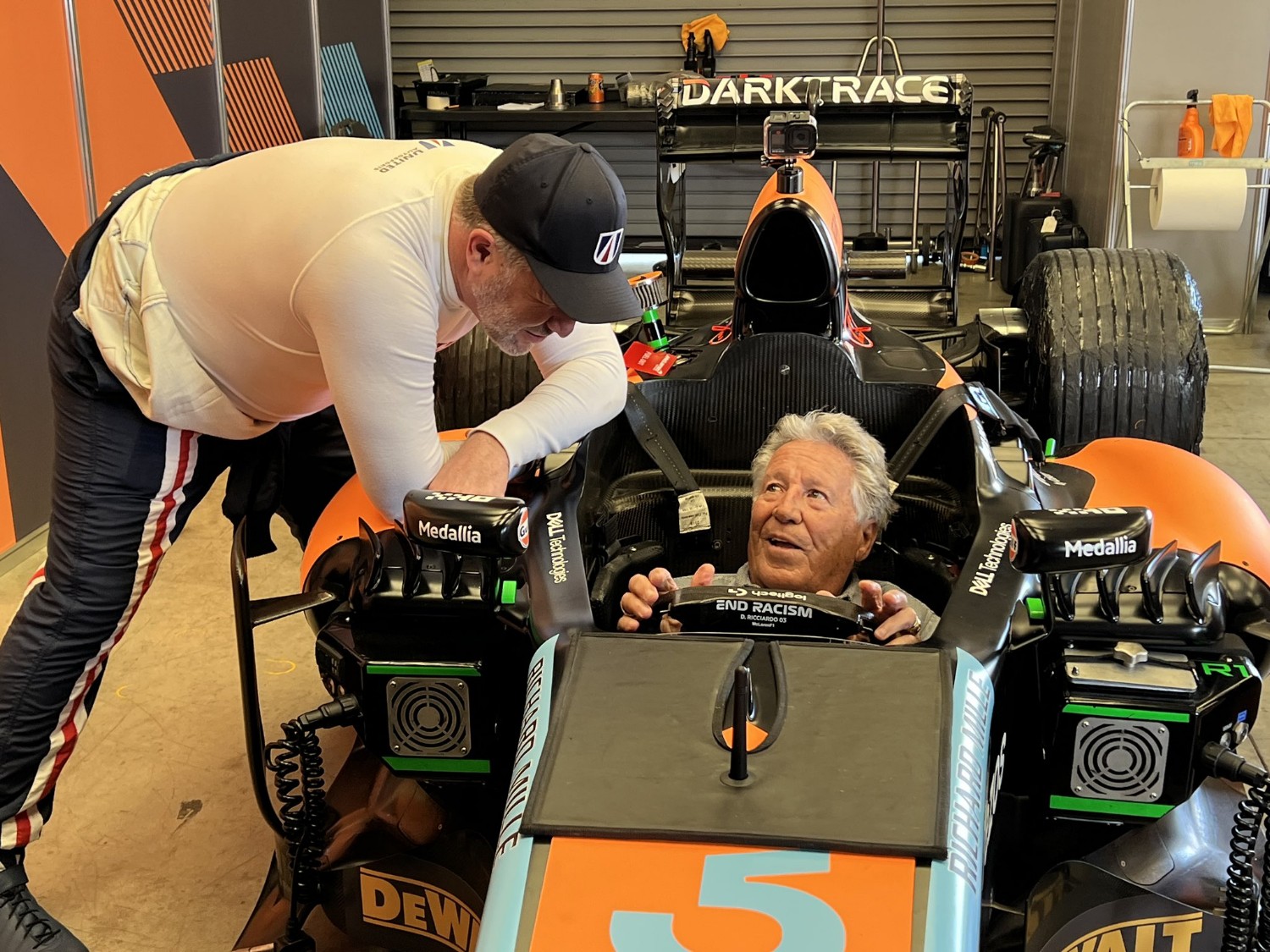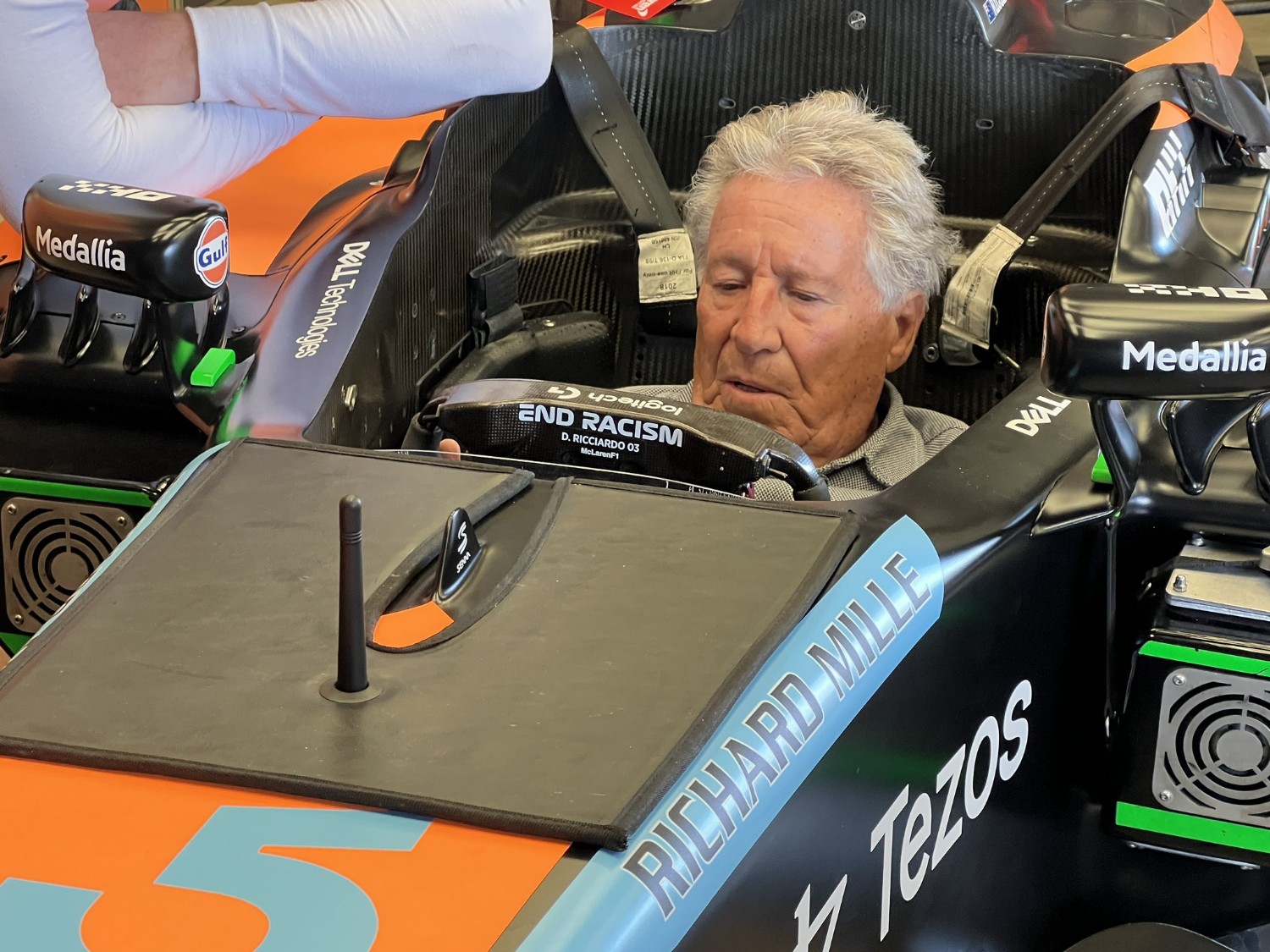 ---
October 12, 2022
The promise made by McLaren Racing CEO Zak Brown to give Mario Andretti a run in a modern McLaren Formula 1 machine will be fulfilled this weekend in Monterey.
As noted below in the original story, if that goes well Mario may get another chance at the USGP at COTA the following weekend, if it fits in the schedule.
"It was two years ago when we were at Goodwood and I sat in a current Formula 1 car they had there, and that was amazing," Andretti told Road & Track. "I said, 'I'd love to give it a go in this, and Zak said, 'Well, I'm gonna make it happen for you.' But then we left it there. And we sort of kidded around a bit about it whenever we saw each other, and then at Miami, in front of Martin Brundle, he says it again, and now it's in front of the world. So I guess he's gonna have to pony up!
"And so Zak organized it this weekend. I'll have a couple sessions. What he told me is that it would be a hybrid-era car, which would probably be from 2014 or something like that. I want to get the feel of the hybrid power, see what the car feels like. You can hustle it but have to be careful. You've got to bring it back!"
I've done some testing for Michael that a lot of people don't know about and the Indy cars have got basically the same type of wheel where you operate the clutch and all that," he said. "So that's no big deal. It's a lot easier than trying to work a six-speed gate; you have no idea how much easier this is. You never take your hand off the wheel, which I think helps. Especially under hard braking, and turning in and all that. That's the ultimate way of going about driving a racecar. I like that."
---
October 1, 2022
It seems 82-year old former World Driving Champion Mario Andretti will back behind the wheel of an F1 car in Austin in a few weeks at the USGP.
Zak Brown indicates he will drive an old McLaren F1 car, but given he never drove for McLaren in F1, we wonder what car it might be.
Maybe the McLaren (shown above) his son Michael drove alongside Ayrton Senna in 1993?
View this post on Instagram