NASCAR: Bowman and Ware to miss Roval race
Alex Bowman and Cody Ware will miss this weekend's NASCAR race because of injuries suffered driving the new NASCAR Next Gen Cup car that the entire paddock is up in arms about.
Blown tires, wheels falling off, fires and driver injuries have been numerous.
Bowman will miss a second consecutive race with a concussion. Ware said he's skipping Sunday's race on The Roval at Charlotte Motor Speedway because his broken right foot can't handle the demands of a road course race. Kurt Busch has missed 11 consecutive races with a concussion, some say due to the stiffness of the Next Gen car.
"I am continuing to make strides in my recovery to make sure I can return to competition at 100%" Bowman posted on social media.
— Alex Bowman (@Alex_Bowman) October 4, 2022
Noah Gragson will again drive the No. 48 Chevrolet for Hendrick Motorsports. Bowman's absence means he'll be eliminated from the playoffs.
"Alex's health is our first priority," said Jeff Andrews, president and general manager of Hendrick Motorsports. "We're focused on supporting his recovery and seeing him back in his race car when the time is right. Alex has a long career ahead of him, so we will invest the necessary time and take our guidance from medical experts. We're putting no pressure on him to return before he's 100% ready."
Ware suffered an impact fracture and torn ligaments in a crash at Texas Motor Speedway on Sept. 25, but was able to race Sunday at Talladega Superspeedway with a boot on his foot.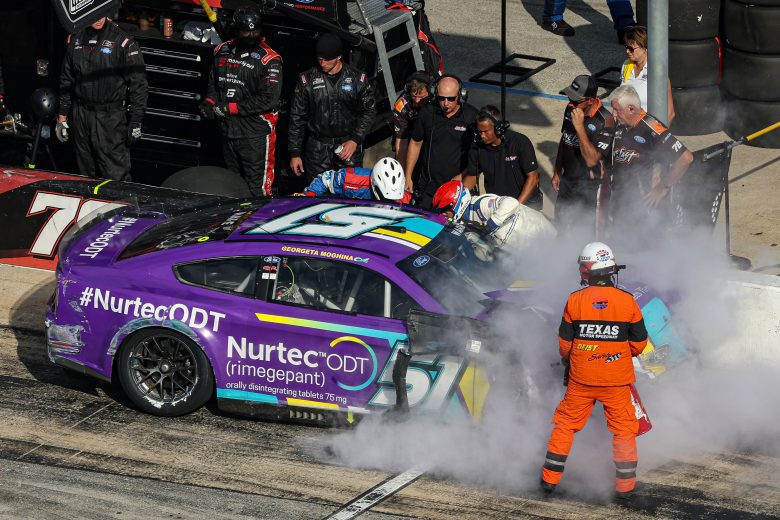 The Cup Series races Sunday on the Roval at Charlotte, a hybrid road course and oval that requires more shifting and braking than an oval.
"Given the extensive footwork required for a road course event, I don't feel I'll be able to give 100% effort to my team, my sponsors, or to Ford," Ware said.
J.J. Yeley will replace Ware in the No. 51 Ford for Rick Ware Racing.