F1: Vegas to close strip for F1 demo runs in Nov.
A portion of the famous 'Las Vegas Strip' is set to be shut to traffic for several hours next month so Formula One can host a Las Vegas Grand Prix kickoff party reports the Las Vegas Review-Journal.
A full closure of Las Vegas Boulevard between Paris Las Vegas and Harrahs on Nov. 5 was approved Tuesday by Clark County Commissioners to allow for an F1 demonstration.
"Demo runs with actual Formula One cars and actual Formula One drivers that are in the competition to show what those cars are capable of," said Rutger Jansen, vice president of event production for the Las Vegas Grand Prix.
The live car run on the Strip will feature drivers from Oracle Red Bull Racing and Mercedes-AMG Petronas.
The full closure is set to begin at 4:30 p.m. Nov. 5 and last until around 7 p.m.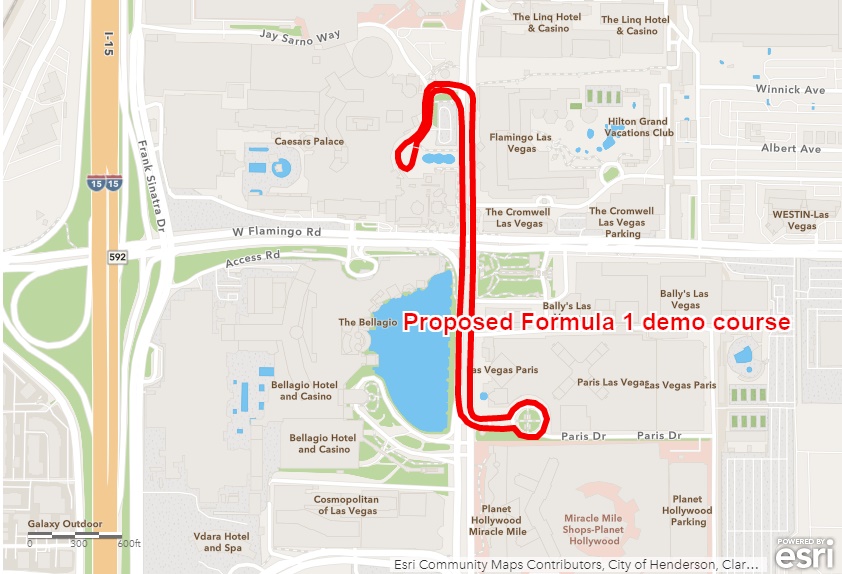 "They'll do multiple rounds," Jansen said. "Then go back to the start-finish line."